Boo! 🎃 Grab your broomsticks, jewelry lovers, because something wickedly stylish this way comes! Prepare for a spine-tingling adventure through GemsNY's 2023 Halloween Sale. From enchanted gemstones that sparkle like moonlight to discounts so thrilling that they'll make your heart race; this is no ordinary sale—it's a Boo-nanza of epic value! So, clear your calendar from October 28 to October 30, 2023, and get ready for a jewelry journey that'll have you shouting, "More bling, please!"
1. Unearth the Mysteries of Gemstone Jewelry
Picture this: moonlight dancing on shimmering rubies, emerald jewelry that whispers secrets of the forest, and sapphire rings that rival the deep blue sea. Our Halloween sale is your chance to delve into the magical world of gemstone jewelry, and we've got a cauldron full of surprises in store.
2. Dazzling Diamonds & Hauntingly Beautiful Gemstones
From bewitching emerald necklaces to enchanting sapphire bracelets, our collection boasts an array of precious colored gemstones that will leave you spellbound. But that's not all – we're also offering devilishly good deals on diamond jewelry, engagement rings, and gemstone wedding rings that are bound to steal your heart.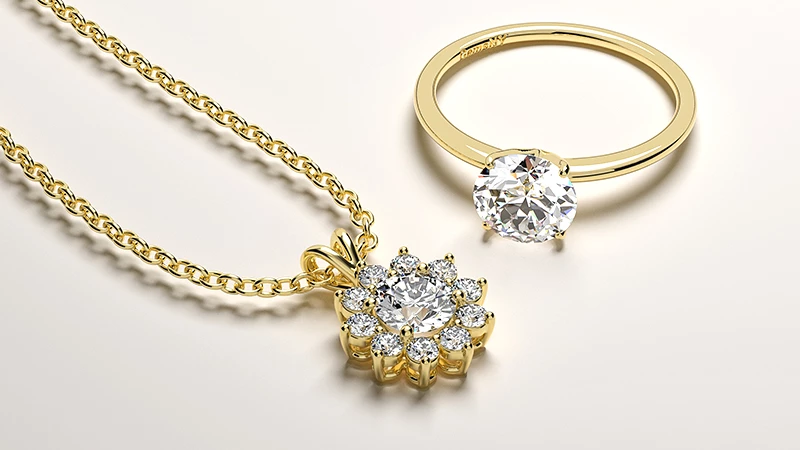 3. Trick or Treat Yourself with Custom Jewelry
Have you ever dreamt of owning a one-of-a-kind gemstone jewelry or designer pendant that's as unique as you are? Well, your wish is our command! This sale will give you the chance to treat yourself to custom jewelry creations that will leave everyone spellbound.
4. The Countdown Begins – Don't Be Left in the Dark!
As the clock ticks closer to December 11th, the excitement is brewing like a bubbling cauldron. Our Halloween sale promises thrills, chills, and jaw-dropping deals that you won't want to miss. So, what are you waiting for? Join us as we embark on this magical journey from October 28 to October 30, 2023!
5. A Spooky Surprise Around Every Corner
At GemsNY, we believe in adding a dash of mystery to every sale. While we can't reveal all our secrets just yet, we can assure you that there will be surprises around every corner. Keep your eyes alert for hidden gems, exclusive offers, and treats that will make your heart skip a beat.
Ready to level up your jewelry game? Brace yourself, because this sale is not just a golden ticket; it's your VIP pass to a world of enchantment! In our enigmatic collection, you'll uncover sapphire bracelets that drip with moonlit allure, diamond bands that sparkle like closely guarded secrets, and gemstone pendants that hold more stories than you can imagine. Picture this: you, stepping into the spotlight with statement jewelry that's as unique as your vibe. And here's the kicker, fam – score jaw-dropping discounts of up to 25% off!
That's right! It's not just a treat; it's a total game-changer. Get ready to be spellbound by the savings and enchanted by the style. Your fashionista alter ego is about to slay like never before.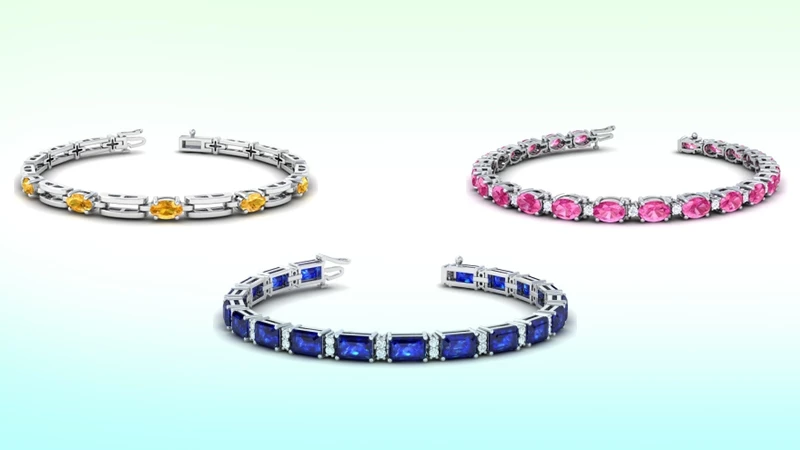 7. FAQs: Your Burning Questions Answered
Q: Can I expect discounts on loose gemstones?
A: Absolutely! Our Halloween sale covers everything, including loose gemstones, ensuring you get the best deals on your favorite treasures.
Q: Is this sale just about custom jewelry, or will I find genuine gemstones?
A: No tricks here! Our Halloween Sale features a stunning selection of genuine gemstones and high-quality jewelry. Expect nothing but the finest, from rubies to sapphires, and everything in between.
Q: What's the return policy in case I change my mind after the sale?
A: No curses here! We offer a hassle-free return policy to ensure your complete satisfaction. Check out the specific details on our website to learn more.
Q: Can I enjoy the magic of flexible financing options?
A: Absolutely! Our Halloween Sale comes with bewitching flexible financing options. Watch out for details during the sale and spread the jewelry love without any haunting expenses!
Q: How do I stay updated on all the surprises and offers?
A: Stay tuned to our website and social media channels for updates, or better yet, sign up for our newsletter to be the first to know!
In the End
The enchantment is upon us, and GemsNY's 2023 Halloween Sale is your chance to bask in the magic. So, don your spookiest attire, gather your friends, and circle the dates on your calendar, because this sale promises to be a spellbinding experience! But before we go, here's a Halloween riddle for you:
"In twilight's glow, our colors unite,
Earrings of splendor, both day and night.
One shines like the sky, the other, a fiery spark,
The third, a chameleon, lighting up the dark.
Guess us now, in this mystic delight,
In GemsNY's Halloween sale, we're hard to miss!"
Can you crack the riddle and discover the treasure that awaits? The answer is your key to unlocking the mysteries of our Halloween Sale. Stay tuned for the spook-tacular surprises!