Black Friday is approaching fast and Cyber Monday is chasing it! This year Black Friday is on 25 November and Cyber Monday falls on 28 November; both of these days mean a lot of great deals at both online and brick-and-mortar stores. Have you braced yourself for the shopping excitement they are bringing? We have brought you a roundup of Black Friday and Cyber Monday deals and discounts on jewelry which you don't want to miss this season. But first, let's have a quick look at how these two days have changed over time.
Who is the Big Daddy?
Over the years Cyber Monday has turned out to be the 'Big Daddy' of the two as far as online sales in the US are concerned. After Covid-19 pandemic the sales were not as robust as they were anticipated yet the online consumer spending in 2020 touched around $10.8 billion on Cyber Monday and around $9.03 billion on Black Friday.
Though the forecast for 2021 was quite ambitious ($15 billion for Cyber Monday), the actual online sales dipped marginally to $8.9 billion on Black Friday and 10.7 billion on Cyber Monday. This year again it is expected to witness a rising curve particularly in the non- electronics sector as more & more people are scouting for deals other than gadgets.
If you are also one of those who are taking a detour from conventional shopping during BFCM sale, then gemstones and fine bespoke jewelry present an excellent investment avenue because after the sale week, the prices will again go up to their pre-sale level. At GemsNY, you have almost endless options to choose from. An gigantic collection of over 50,000 certified natural colored gemstones such as Sapphire, Ruby, Emerald, Tanzanite, etc. will not leave you searching for any alternative anywhere. 
Mega Gems & Jewelry Sale – BFCM Sale 2022
Certified natural gemstones and jewelry are great investment options besides having ornamental value. GemsNY brings you the best sale this BFCM season with discounts going beyond 20%. But in order to benefit from such a huge offer you need to join our exclusive club of subscribers. Subscribe to our emails and texts to stay ahead of the sale rush.
How BFCM has Affected You?
In the '60s many people started calling in sick on the day after thanksgiving in order to have a four-day long weekend and until the mid '80s the term Black Friday was not that popularly known as it is today. So, it can be said that the term came into being as a response to people's behavior. But now Black Friday is governing the behavior of people as small companies and big brands all gear up with countless offers to entice customers to buy their products. And they are largely successful in influencing the buying pattern of consumers.
The fine line between Black Friday and Cyber Monday has thinned to an extent that it's difficult to discern where one ends and the other begins. Many times offers start on Black Friday and continue till Cyber Monday or even for the entire week that follows. In all these changes over time, the customer has truly emerged as the king.
Black Friday & Cyber Monday Jewelry Deals and Discounts at GemsNY
Jewelry sector is often accused of not keeping pace with the discounts generally available these days on other products such as smartphones, laptops etc. where the mark down is substantial. However, to keep things in perspective, one must also consider the dollar value of other items such as toys and electronic gadgets before comparing the discounts during the Black Friday and Cyber Monday jewlery sale. Also, all such items depreciate in value over time whereas gems and jewelry don't. Now, take a look at the offers GemsNY has brought for you and decide for yourself.
Black Friday Engagement Rings Sale
Top 8 Earrings on Sale This Black Friday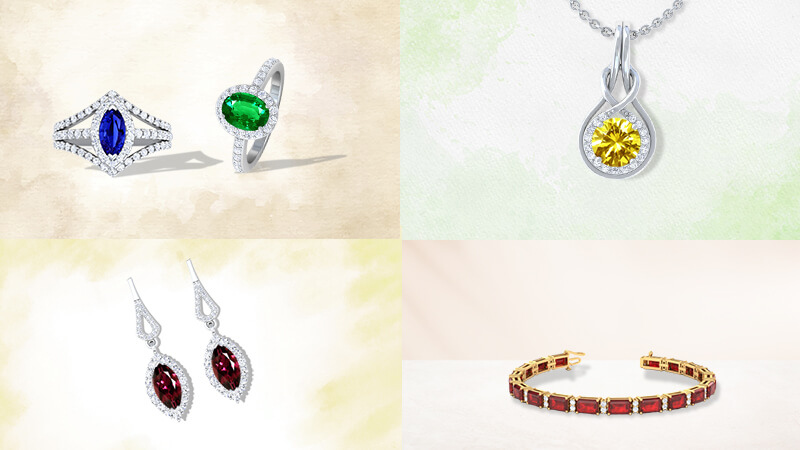 Free Shipping and Free Return
Why would you want to go to a store if you get your order delivered to you free of charge irrespective of the order size? If that's not enough we also pay for the return shipping just in case you want to return your product for any reason.
Extended Return Period
GemsNY offers a standard 30-days return on all products except those with personal message or engravings and on natural & lab diamonds. But on BFCM deals you get an extended return period till 15th of January 2023 even if you make your purchase in November 2022. That's some New Year gift to cheer about!
Site-wide Discount of 20% at GemsNY
You can no longer complain about low discounts on jewelry during the BFCM Sale. GemsNY is offering 20% off sitewide plus a $50 off on the first order! The scintillating colors and artistic designs of rings, earrings, pendants and bracelets are more affordable than ever before. You can also get your ring resized absolutely free within 90 days of your purchase.
Discount of up to $350 on many articles
On many fine jewelry articles, you'll find a discount of $350 which is equivalent to the value of a sparkling gemstone. Now you can add more sparkle to your persona within the same budget.
Referral Bonus
In our everyday lives, we keep referring products and services to our friends without any expectation. However, GemsNY values your words and as such offers a small referral bonus as our symbol of appreciation to both the referrer and the referee.
If you're referring GemsNY to your friends, then your friends get a discount of $50 on their first purchase while you get 75$ off your next order. The joy of gifting has been made more rewarding by us.
Exclusive offers to our subscribers
Whenever we come out with a new and exclusive offer, you will be one of the first few lucky ones to take advantage of the same if you subscribe to our texts. You will get an additional discount of $50 in your next purchase after subscribing.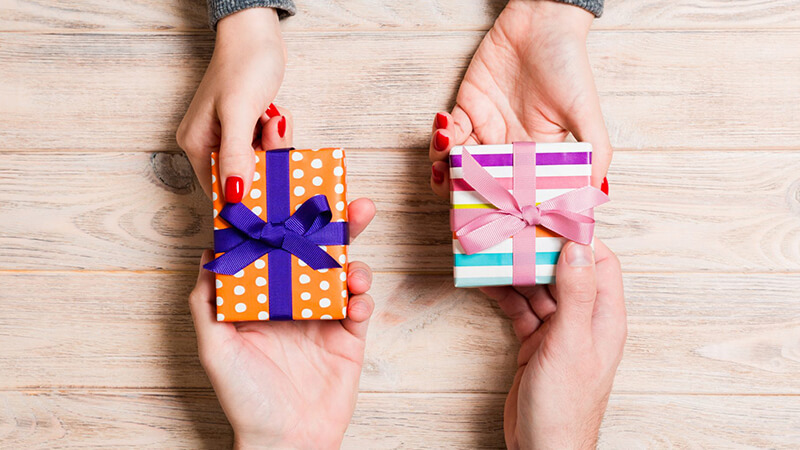 Shopping on Black Friday and Cyber Monday is like playing a game of Blackjack, only here you are not playing in a small circle but against a large number of players eyeing to hit the jackpot. The trick is to keep your cards hidden till the right moment and never lose sight of your objective, which in this case is to watch out for your favorite jewelry on sale this Black Friday and grab it before the game is over.