The 65th Grammy Awards of 2023 in Los Angeles was an unforgettable night of glitz, glamour, and music. It brought together the biggest names in the industry, and the red carpet was nothing short of dazzling. While the night was filled with incredible performances and memorable moments, the influence of gemstones in both fashion and music couldn't be ignored. From Beyoncé's glittering diamond earrings to Adele's iconic Schlumberger collection by Tiffany & Co., jewelry played a significant role in complementing the ensembles of music icons. We are happy to present this blog today on GemsNY, to take a closer look at how gemstone jewelry added to the glitz and glamor of the 65th Grammy Awards in 2023.
Grammy Glam: Gemstone Jewelry Styles
The Grammy Awards 2023 witnessed some stunning jewelry pieces worn by music stars, adding to their already glamorous look. Let's take a closer look at some of the gemstone-studded highlights of that amazing night.
1. Taylor Swift: Sparkling in Lorraine Schwartz Jewelry
A nod to her latest album, Midnights, Taylor Swift stunned in a sparkling deep blue Roberto Cavalli gown. She paired her look with a show-stopping pair of earrings by New York designer Lorraine Schwartz, featuring over 136 carats of natural purple sapphires and framed with diamonds. Her look created a stunning visual harmony that captured the attention of all those present at the event.
2. Jennifer Lopez's Bulgari Serpenti Necklaces
J.Lo layered two signature high-jewelry Serpenti necklaces, with over 150 carats of diamonds between them. She also wore a pair of high-jewelry sapphire and diamond earrings and several high-jewelry rings with matching gemstones, all from Roman jeweler Bulgari.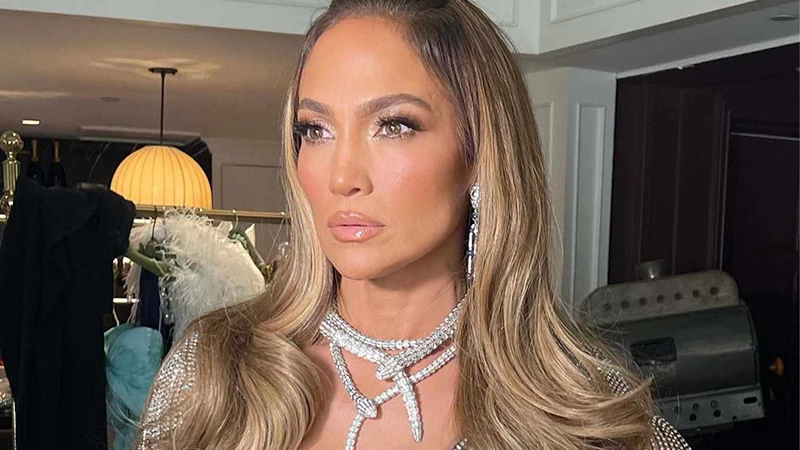 3. Beyoncé Shines in Lorraine Schwartz Diamond Earrings
Beyoncé sparkled in gleaming drop earrings by Lorraine Schwartz with 70 carats of diamonds when taking her award for Best Dance/Electronic Music Album. She made history by becoming the most decorated Grammy winner ever, with 32 trophies to her name. WOW!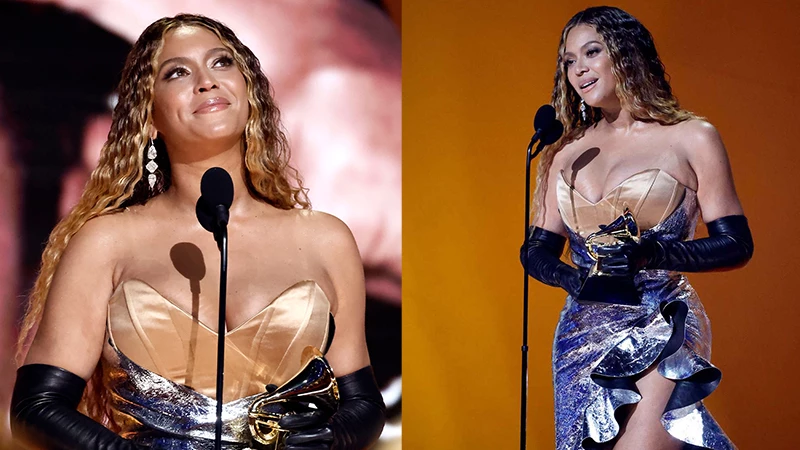 4. Queen Latifah Glows in Bulgari Paraiba Tourmaline
She wore Bulgari jewelry earrings that not only added a pop of color to her monochromatic ensemble but also highlighted her signature updo. The stunning Paraiba tourmaline earrings beautifully complemented her red carpet look, making her shine like the star she is.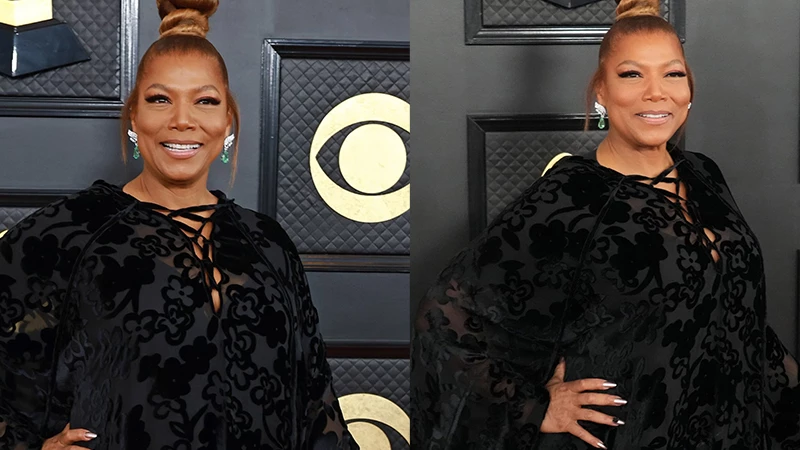 Paraiba tourmaline is not something restricted to queens and royalty, you can lay your hands on some of the most scintillating pieces here on our website.
5. Adele's Iconic Schlumberger Jewelry
Adele's Best Pop Solo Performance win was accompanied by a stunning jewelry ensemble, featuring a pair of dazzling 18k gold, platinum, and diamond earrings by Schlumberger, a Victoria diamond mixed cluster bracelet, and an enormous emerald cut diamond ring, as well as another diamond ring with platinum and yellow gold.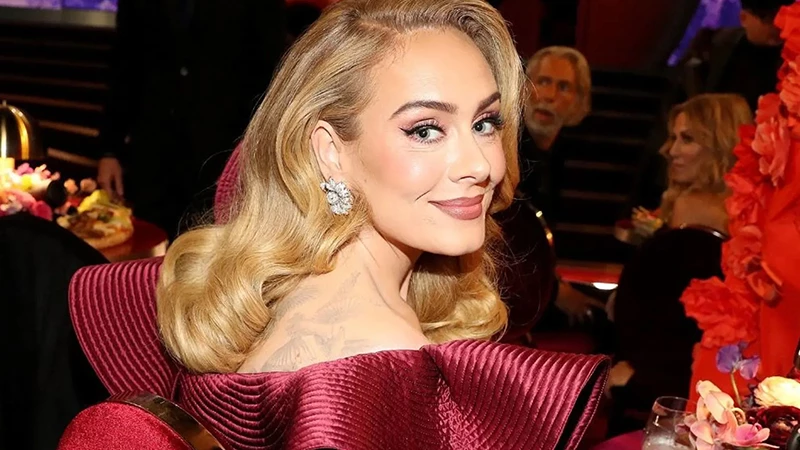 6. Trevor Noah: The Host in Cartier
As the host of the Grammy Awards and in addition to his witty jokes, Trevor Noah's impeccable style was also a talking point at the 65th Grammy Awards. The South African comedian and the host looked dapper in a white tuxedo, but what really caught the eye was his stunning Cartier high jewelry brooch, set with emeralds, onyx, and diamonds, adding a touch of sophistication to his outfit.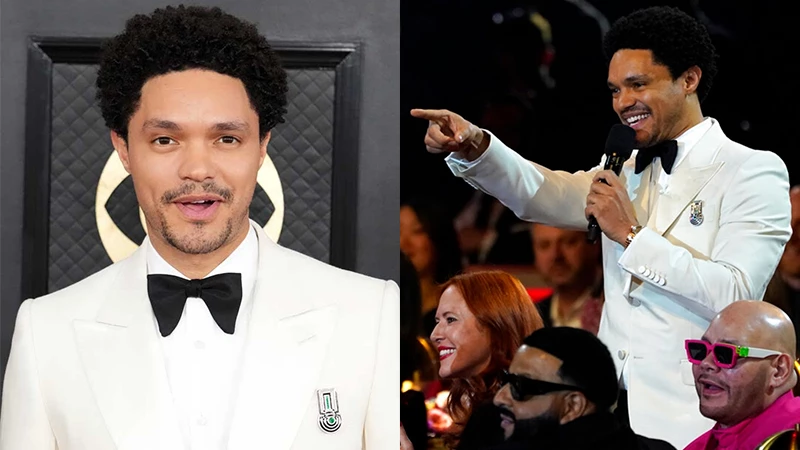 7. Cardi B Drips in Messika Diamonds
Her Messika diamond earrings perfectly complemented her sculptural Gaurav Gupta Couture gown, which was a work of art in itself. The rapper confidently wore her look and accessorized with a statement diamond ring, truly embodying the glitz and glamour of the evening.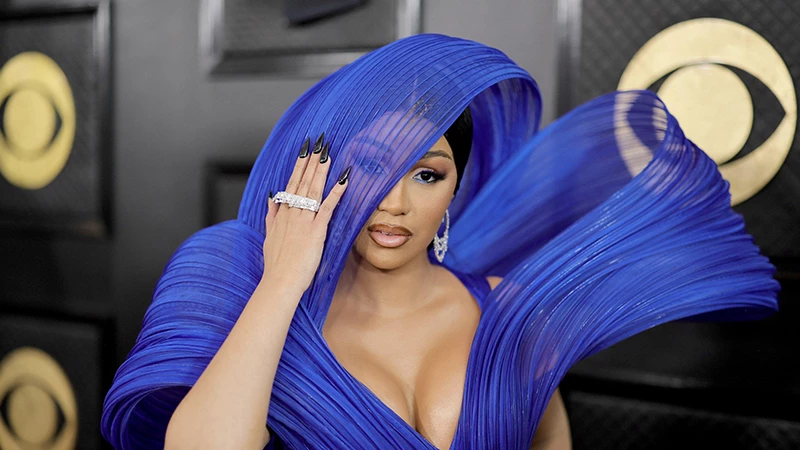 8. Rising Star Olivia Rodrigo in Tiffany & Co. Jewelry
Olivia Rodrigo looked elegant yet minimalistic in her choice of jewelry. She wore a delicate Tiffany & Co. Elsa Peretti Bean necklace, which perfectly complemented her sheer Miu Miu slip dress. The necklace features a simple, bean-shaped pendant that adds a touch of sophistication to her overall look. The young singer, who shot to fame with her debut single "drivers license," has quickly become a fashion icon in the music industry.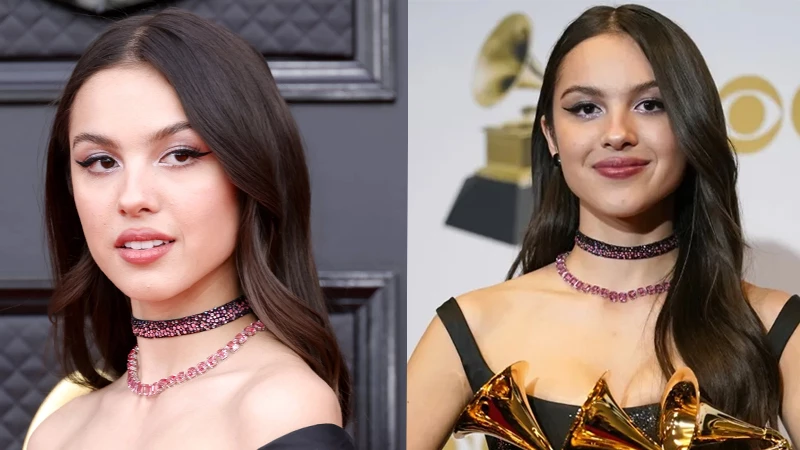 9. Jay-Z's Tiffany Moment
The legendary rapper and entrepreneur brought his A-game to the 2023 Grammy Awards with a stylish dinner jacket that featured a dazzling touch of archival Tiffany sparkle. The iconic Schlumberger Bird on a Rock brooch was the perfect addition to his ensemble, adding a touch of timeless elegance. He is known for impeccable taste in fashion and jewelry, and Jay-Z's choice of the Schlumberger brooch only further cements his status as a true style icon.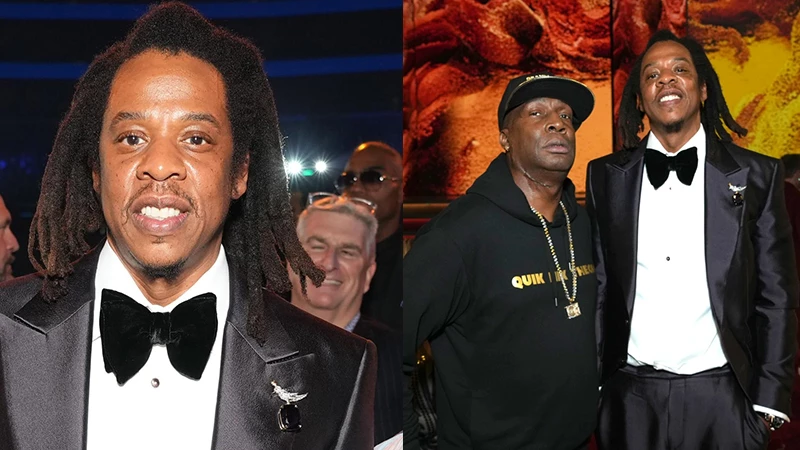 The Bottom Line
The 2023 Grammy Awards were not only a celebration of music but also of fashion and jewelry. The stars adorned themselves with stunning gemstone jewelry that left us all in awe. And be it a bold statement piece or a subtle accent, gemstones have the power to elevate any look and make a lasting impression. The stars at the Grammy Awards certainly understood this and dazzled us all with their stunning gemstone jewelry. We can't wait to see what they have in store for us at the next awards show!
But, but wait! It's a long time before the next Grammy Awards come. So, we have an idea that if you got excited while reading about these jewelry styles then GemsNY is the right place for you! You can explore our stunning jewelry options to choose your favorite gemstone jewelry to gift to someone special or as a treat for yourself. So, what are you waiting for, start exploring the Grammy Glam in our jewelry collection.
*Credit Source –
Image 1st – https://wallpapercave.com/taylor-swift-grammys-2023-wallpapers
Image 2nd – https://www.byrdie.com/jlo-diamond-lip-gloss-manicure-grammys-2023-7106237
Image 3rd – https://www.rollingstone.com/music/music-news/adele-super-bowl-rihanna-1234678768/
Image 4th – https://www.iheart.com/content/2023-02-27-cardi-b-thinks-community-service-is-almost-like-a-spiritual-journey/