Diamonds are a timeless symbol of love, beauty, and luxury. From engagement rings to red-carpet events, diamonds have been a staple in jewelry for centuries. However, with so many things to understand in the world of diamonds, it can be overwhelming to know where to start. If you've ever found yourself wondering what diamond carats are and why they matter, then you've come to the right place. In this beginner's guide, we'll demystify the world of diamond carats so you can make an informed decision about your next diamond purchase. So sit back, grab your favorite beverage, and explore the wonderful world of diamond carats together.
What is a Diamond Carat?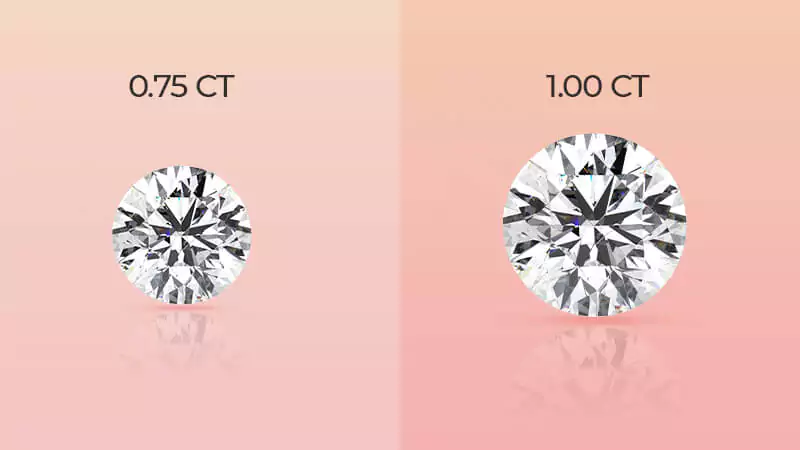 A diamond carat is a unit of weight used to measure diamonds. One carat is equivalent to 0.2 grams or 200 milligrams. The term "carat" originated from the Greek word "keration," which means the fruit of the carob tree. The carob tree seeds were once used as a standard of weight for diamonds due to their uniform size and weight.
Also Read: 20 Most Famous Diamonds of the World
How are Diamond Carats Measured?
How are diamonds measured in carats, you ask? Well, the process is more precise than you might think! The carats of a diamond are measured with an accurate scale that can determine the weight to within one-hundredth of a carat. That's right, one-hundredth of a carat! For example, a diamond weighing 0.98 carats is rounded up to 1 carat, while a diamond weighing 1.01 carats is rounded up to 1.02 carats. This precision ensures that each diamond is valued with the utmost accuracy.
Although carat weight is often used to describe the size of a diamond, it's important to note that carat weight isn't the same as physical size. In fact, two diamonds with the same carat weight can look very different depending on their cut, clarity, and color. So when choosing the perfect diamond, remember that carat weight is only one piece of the puzzle!
How Does Carat Affect a Diamond's Value?
Carat weight is one of the significant factors that determine a diamond's value. In general, the larger the carat weight, the higher the value of the diamond. However, the value of a diamond is not solely determined by its carat weight. Other factors such as cut, color, and clarity also play a vital role in determining a diamond's value. A well-cut diamond with excellent color and clarity can be worth more than a larger diamond with lower quality.
Also Like: Are Lab Grown Diamonds Better Than Natural Diamonds?
Types of Diamonds: Natural vs. Lab-Created
Diamonds come in two main types: natural and lab-created. Natural diamonds form over millions of years deep within the earth's mantle, whereas lab-created diamonds are grown using cutting-edge technology. The process involves recreating the intense pressure and heat that is required for diamond formation, but in a controlled lab environment. Using a diamond seed and a carbon source, scientists are able to grow diamonds that have the same chemical and physical properties as natural diamonds.
One of the advantages of lab-created diamonds is that they offer buyers a wider range of options in terms of carat weight. Because they are produced in a lab, they can be grown in larger sizes and quantities than natural diamonds. In addition, lab-created diamonds are often more affordable than natural diamonds, making them an attractive option for budget-conscious buyers.
Diamonds vs. Loose Diamonds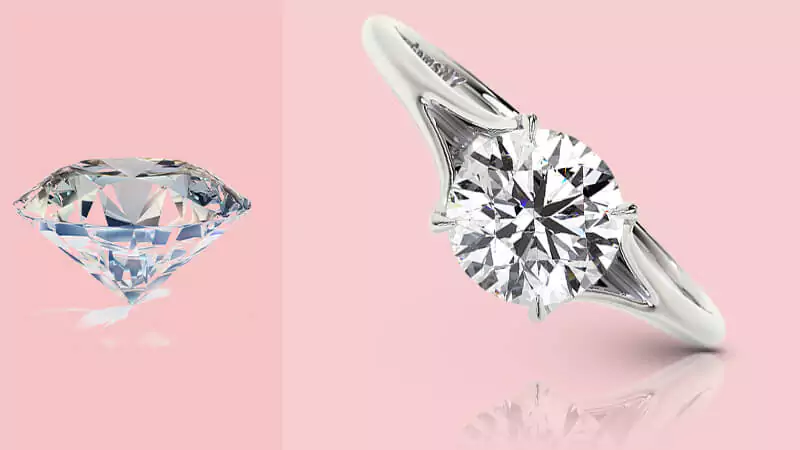 When purchasing a diamond, you may come across the terms "diamond" and "loose diamond." A diamond refers to a diamond that has been set in a piece of jewelry, such as an engagement ring. On the other hand, a loose diamond refers to a diamond that has not been set and is sold on its own.
When buying loose diamonds, it's essential to consider the carat weight as it plays a significant role in determining its value. Additionally, buying a loose diamond lets you see its cut, color, and clarity in detail, making it easier to assess its quality.
You May Also Like: Diamond Engagement Ring: The Complete Guide
Does Carat Affect Diamond Quality?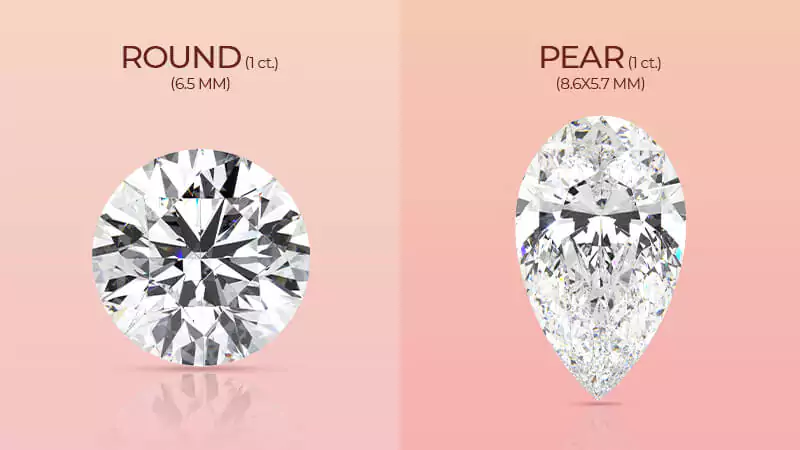 Carat weight is an essential factor in determining a diamond's value, but it does not necessarily indicate the quality of the diamond. A smaller diamond with excellent cut, clarity, and color may be worth more than a larger diamond with poor cut, clarity, and color. Therefore, it's crucial to consider all the factors contributing to a diamond's quality when purchasing.
Final Piece of the Puzzle
Now that you understand the importance of diamond carats, you're one step closer to becoming a diamond expert. Whether you're in the market for a diamond engagement ring or simply want to expand your knowledge of diamonds, understanding carats is essential. Remember that when shopping for diamonds, it's not just about the size but also about the stone's quality and characteristics. Consider your budget and preferences, and don't be afraid to ask questions or seek advice from a professional.
At GemsNY, we offer a wide range of loose, lab-created, and natural diamonds to fit any budget and style. We hope this guide has provided valuable insights into the world of diamond carats and has assisted you in making an informed decision about your next diamond purchase. Happy diamond shopping!