In the world of elegance and luxury, only a few names resonate with extravagance and exquisite taste, and Heidi Horten is undoubtedly one of them. As a renowned art connoisseur and philanthropist, Heidi left a lasting mark on both the world of art and humanitarian endeavors. But that's not all there is to her. While her influence spans various domains, her incredible journey through the realms of art and fashion resulted in her amassing one of the most dazzling and sought-after jewelry collections in the world. Her remarkable jewelry collection has, without a doubt, captured the hearts of connoisseurs and enthusiasts alike!
Are you curious to learn more? Let's delve into the fascinating universe of Heidi Horten and check out the splendid jewelry pieces, from gorgeous sapphire necklaces to dazzling emerald earrings, adorning her collection!
Heidi Horten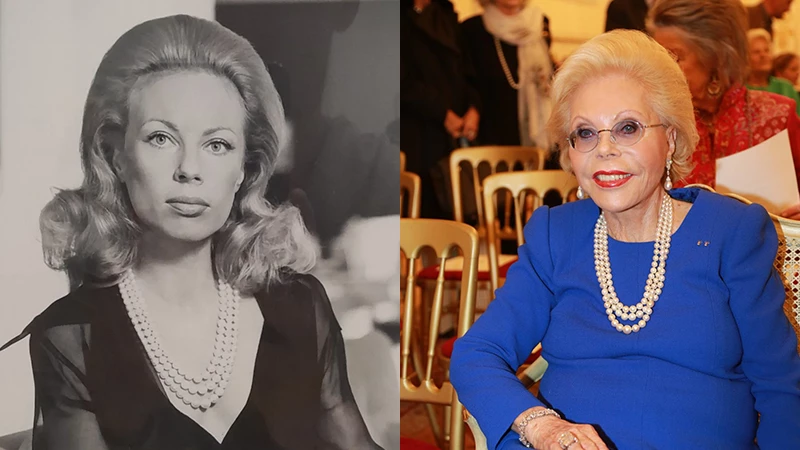 Before diving into the world of jewelry, it is crucial to understand the woman behind it all. Born in Vienna, Austria, in 1941, Heidi Horten was a woman of exceptional elegance and grace. Her journey into wealth and jewels began with her marriage to Helmut Horten, the German entrepreneur. She met Helmut, who was 32 years older than her, in 1960 when she was 19, and the couple married in 1966. Following his passing in 1987, Heidi Horten inherited a significant fortune, which she has since used to pursue her passions with unwavering dedication.
Throughout her life, Heidi developed a deep passion for various causes, such as social welfare, medical research and sports, which she wholeheartedly supported for many years. Apart from her philanthropy, she also built an awe-inspiring collection of jewelry. Even after passing away in 2022, Heidi's name still lives up to her reputation.
A Symphony of Gemstones
At the heart of Heidi Horten's jewelry collection lies a fascination with gemstones. From the deepest blues of sapphires to the fiery reds of rubies and the timeless allure of diamonds, her collection is a true gem lover's dream, including the most precious and semi-precious gems. It is not just about the incredible quality and quantity of these gemstones but also about how they are creatively and innovatively set into one-of-a-kind jewelry pieces. Heidi Horton's collection truly stands out for its magnificent jewelry pieces.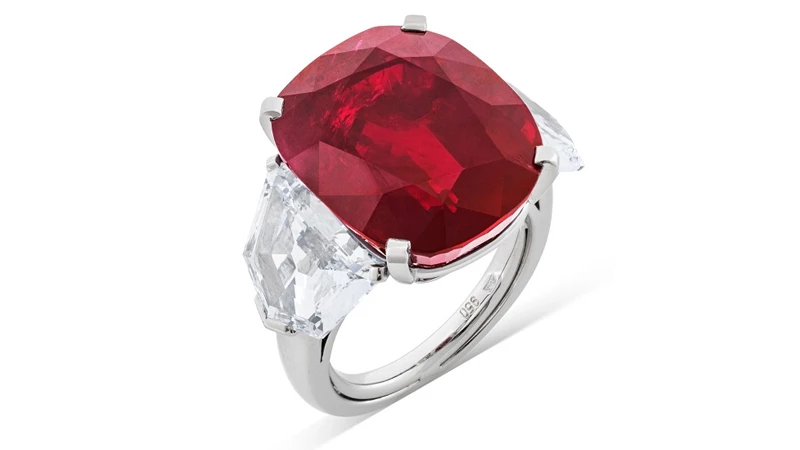 One exceptional piece in her collection is the Burmese "pigeon blood" ruby and diamond ring from Cartier. It is a testament to her unwavering pursuit of the finest jewels and her willingness to invest in the extraordinary.
Let's take a look at some other beautiful pieces from Heidi Horten's collection.
Stunning Jewelry Pieces From Heidi Horten's Collection
The Imperial Green Colored Diamond Pendant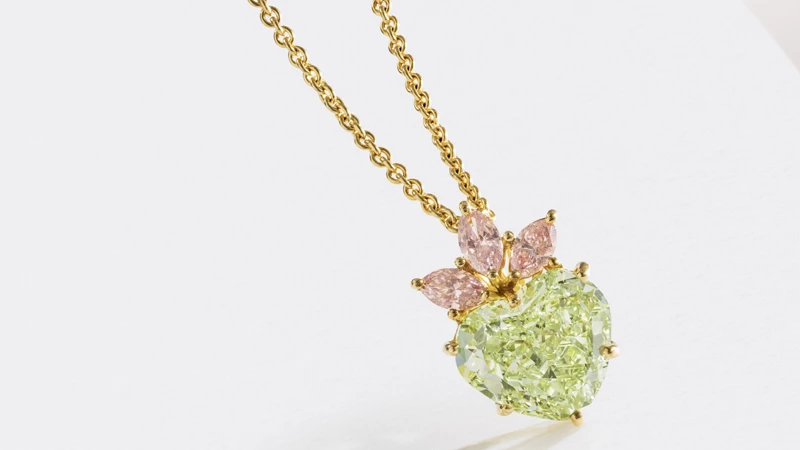 This pendant features a fancy intense yellow-green heart-modified brilliant-cut diamond of 10.22 carats and three fancy orangy pink marquise brilliant-cut diamonds of 0.39, 0.35 and 0.35 carats with 18k yellow gold chain. 
Diamond Necklace
Harry Winston's "The Briolette of India", a diamond necklace features an exceptional 90-carat briolette diamond. This extraordinary diamond was successively owned by various jewelers such as Cartier or Harry Winston as well as collectors such as Maharajas or the banker George Blumenthal before joining the collection of Heidi Horten in 1971. 
Set of Diamond and Sapphire Jewelry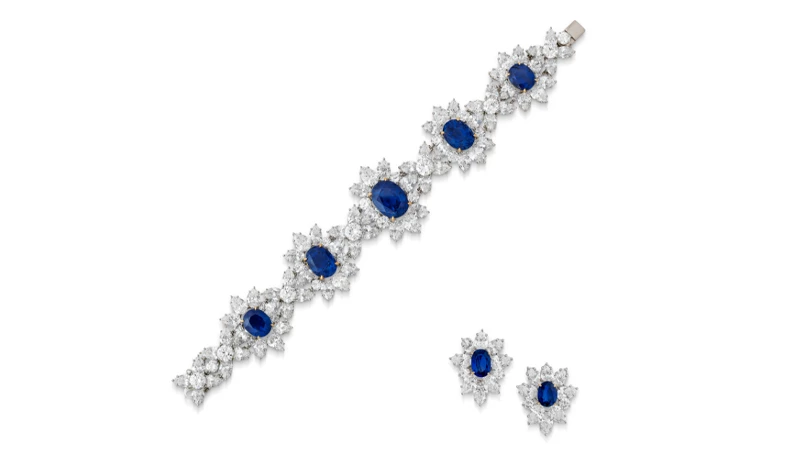 This exquisite jewelry set includes a bracelet and a pair of earrings featuring oval-shaped sapphires as the center gemstone and are surrounded by a halo of round and pear-shaped diamonds.
Set of Aquamarine, Tourmaline, and Diamond Jewelry
Another marvelous jewelry set in Heidi's collection is a bracelet and pair of earrings featuring oval, cushion, and pear-shaped aquamarines, cushion and rectangular-shaped pink tourmalines and round diamonds.
Parting Thoughts
Heidi Horten's world of exquisite jewelry is a captivating blend of elegance and a deep appreciation for beauty. Were you spellbound by any of the fabulous jewelry pieces in her collection? While you might not be able to snatch those exact gems, you can pamper yourself with an equally splendid and mesmerizing piece of jewelry! 
Brace yourself, as at GemsNY, you will be blown away by the stunning collection of top-notch loose gems and gemstone jewelry. From sparkling diamond pendants to gorgeous sapphire earrings, you can find it all. It will be like stumbling upon a treasure trove of beauty and brilliance!