Are you ready to dive into the world of shimmering wonders and discover the art of choosing diamond jewelry that'll not just grace your body but also steal your heart? You're in for a treat! We've got a treasure trove of wisdom to share on the savvy way to purchase diamond jewelry. Whether you're a bling guru or just starting your jewelry journey, we've got your back with some handy tips, nifty tricks, and a sprinkle of sparkle.
Welcome to the dazzling realm of diamond jewelry, brought to you by GemsNY!
1. What Makes Diamond Jewelry So Special?
Before we jump into the dazzling world of buying diamonds, let's take a moment to appreciate what makes these gems so extraordinary. Diamond jewelry, with its timeless beauty and unmatched sparkle, has been a symbol of luxury and love for ages. But what's the secret sauce that makes diamonds stand out?
Well, it all starts deep within the Earth, where diamonds are formed under tons of pressure and heat. This intense process creates a gem that's super tough. I mean, we're talking about a hardness rating of 10 on the Mohs scale – that's like diamond-level durability! It means your diamond jewelry can handle everyday life without a scratch, literally.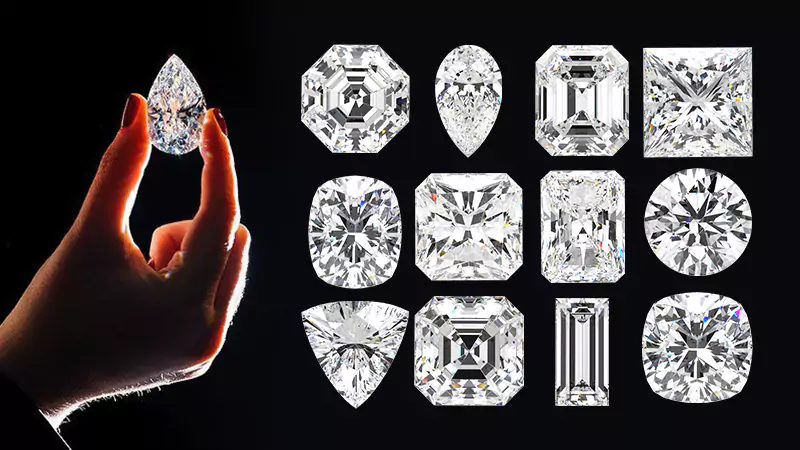 But that's not all. Diamonds also have this incredible ability to bend and bounce light, which gives them that captivating sparkle. It's like they're dancing with light, and that's what makes them so mesmerizing. Plus, diamonds are pretty rare in the grand scheme of things, which makes them even more special.
2. The Smart Way to Buy Diamond Jewelry
2.1 Understand the 4Cs
When it comes to buying diamond jewelry, knowledge is your best friend. Start by familiarizing yourself with the 4Cs – Carat, Cut, Color, and Clarity. These factors determine a diamond's quality and, consequently, its price.
Carat: This refers to the diamond's size. Bigger isn't always better; it's all about finding the right balance.
Cut: The cut affects the diamond's sparkle. A well-cut diamond will shine brighter.
Color: Diamonds come in various shades, from colorless to light yellow. The lighter color, the higher the value.
Clarity: Examines the presence of internal flaws or inclusions. Flawless diamonds are incredibly rare and valuable.
2.2 Set a Budget
Setting a budget is like giving yourself a diamond compass. It helps you navigate through the myriad of options available and prevents you from overspending. Remember, a smart purchase doesn't have to break the bank.
2.3 Why Lab-Grown Diamonds Are the Top Pick?
Now, let's chat about something super cool on your diamond jewelry journey: lab-grown diamonds. These gems have been making waves, especially in our eco-friendly world. So, why are they causing such a stir?
Well, picture this: lab-grown diamonds are like the tech-savvy cousins of natural diamonds. They're nurtured in high-tech laboratories, almost like they're growing up with a futuristic touch. This not only makes them a sustainable choice but also easier on your wallet compared to their earth-mined buddies.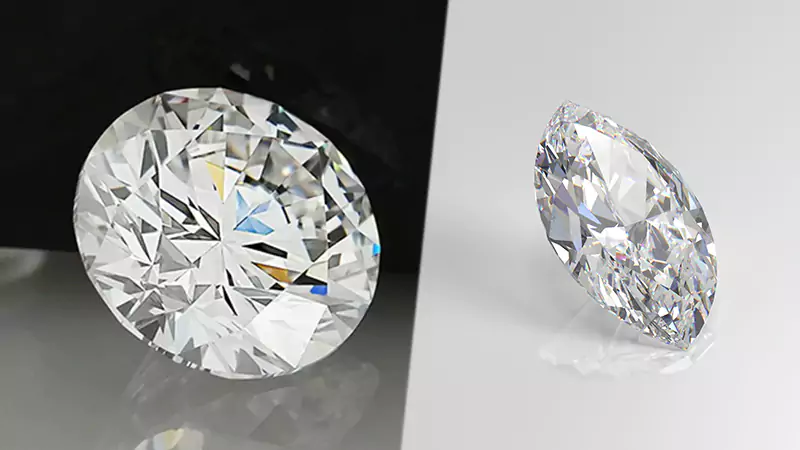 And here's the mind-blowing part: lab-grown diamonds are basically identical twins to natural ones when it comes to their chemical & physical makeup. They're so alike that even gem experts sometimes need a magnifying glass to spot the difference. That's like having two stars in a show, and you can't tell who's who!
Now, the big question is, which one floats your jewelry boat? It's a decision as unique as your style. Lab-grown diamonds offer an eco-friendly, budget-savvy option without skimping on the bling. But if you're enchanted by the idea of a diamond that's been around for millions of years, a mined diamond might be your jam. Either way, it's a dazzling choice!
3. Where to Buy Diamond Jewelry?
3.1 Online Retailers
If you prefer shopping in your PJs (we won't judge!), online retailers are the way to go. They offer super convenient shopping and a massive variety of choices. Just remember to check for detailed product info, shiny high-resolution images, and read what other folks have to say in the customer reviews. Oh, and don't forget to look for that certification stamp of approval!
3.2 Physical Stores
When it comes to buying diamond jewelry, another great option is hitting up a physical jewelry store. Why? Well, you get to see and feel the bling in person! Plus, you can chat with the friendly experts there who can guide you through the sparkling world of diamonds. So, don't be shy – ask all the questions you want and compare the dazzlers right there.
4. How to Spot a Fake?
When you're out shopping for diamond jewelry, being a bit of a detective can be super helpful. Here are some simple tips to help you avoid getting fooled by fake gems:
First things first, ask for a GIA (Gemological Institute of America) diamond certificate or from another legit gem lab. It's like a birth certificate for your diamond, and it tells you all the important stuff about it.
Take a good look at the jewelry. If something seems fishy or doesn't quite add up, like weird shapes or colors, it might be a fake.
Don't hesitate to get a pro's opinion if you're not sure about a piece. Sometimes, it's best to let the experts do their thing and save you from any fakes!
5. The Final Touch: Add Your Personal Style
Now, let's talk about putting your own stamp on that stunning piece of diamond jewelry. Imagine you're getting an engagement ring or a pendant. It's already beautiful, but you can make it even more special by adding your personal style. Think of it as giving your jewelry a little touch of "you."
Maybe it's a special engraving on the inside of the ring or a unique design element that makes your pendant stand out. These personal touches can turn a beautiful piece of jewelry into something truly special and meaningful. So, when you wear it, you'll not only shine bright but also feel a connection to the piece that's all your own.
In a Nutshell
Buying diamond jewelry is like embarking on an exciting adventure filled with choices and feelings. It's not just about the sparkle; it's about the sentimental value and the happiness it adds to your life. So, get some know-how, set a budget, explore your options, and, most importantly, follow your heart. Happy diamond hunting!
So, there you have it – a guide that mixes practicality with passion to help you shop for diamond jewelry wisely. Whether you're into lab-grown diamonds' cool factor or the timeless beauty of natural ones, this journey is all about celebrating your unique style and story.
If you're feeling thrilled and enchanted by diamond jewelry, guess what? You're just a click away from making your diamond dreams come true with GemsNY. Dive into our captivating collection of natural and lab-grown diamonds, explore a myriad of design options, and consult our experts for that extra touch of perfection. Your sparkling adventure awaits! So, go ahead & shine as bright as a diamond with GemsNY!