The mesmerizing world of gems and jewelry, sapphires have always ruled the hearts of millions with their refreshing and vibrant hues. Ever since they were discovered deep inside the earth, humans have found several ways to adorn these gemstones in the form of rings, necklaces, earrings, bracelets, etc. You must have heard how much the British royal family adores their royal blue sapphire jewelry suit.
From Elizabeth II to her daughter-in-law Princess Diana, over the course of time, we have seen a spectacular range of blue sapphire jewels from the British royal treasury being styled by royal beauties with elegance and charm. Haven't all this craze about sapphires made you crave some for yourself? Are you also looking for an absolute sapphire stunner to sparkle flawlessly on your ring finger? If yes then sit tight, we have more than one reason for you to pick sapphires over diamonds, rubies, emeralds, etc.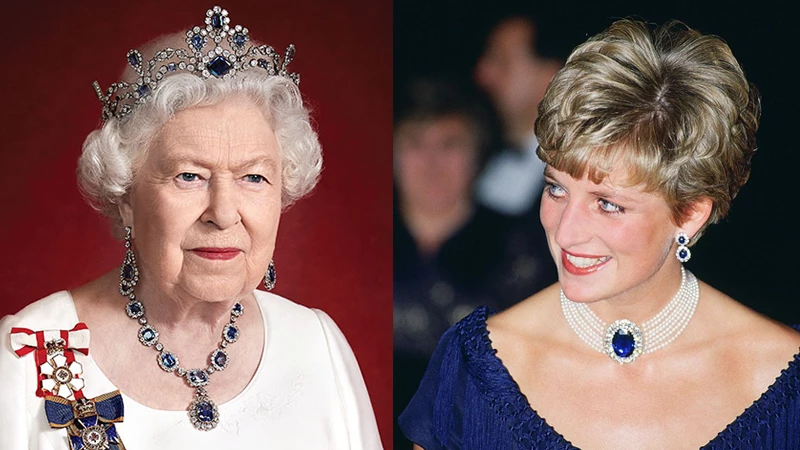 Why is Sapphire a Popular Engagement Ring Sparkler?
Well, the reasons are not just one but many. However, the most prominent one is that sapphires are mined in a spectrum of colors, both dark and light. This is what makes sapphire one of the most popular naturally colored gemstones. Just like sapphires, diamonds are also extracted in myriad shades but are rarer in existence and availability than fancy sapphires which is why a colorful diamond will cost you a fortune but not a fancy sapphire. Sapphires come in pastel shades which are extremely likable, for instance, pink sapphire is the new love definition for modern brides for the stone's feministic hues. 
Can Sapphire Compete With Diamonds?
When it comes to expressing love and officiating relationships, diamonds have acquired a rapport as one of the most coveted gems. We love diamonds for their effortless appearance and flawless brilliance. However, owning a diamond sparkler can definitely cost you a lot more than you would have ever expected. Don't feel disheartened for you can still get hold of a white sapphire that can give you a diamond-like feel at remarkably lower prices. 
Though white sapphire cannot be compared to diamonds in terms of brilliance, it will surely not break the bank as an ideal diamond substitute. Hence those underestimating the charm of a sapphire stone must first figure out what a natural masterpiece it is. Also, sapphires are quite durable with a score of 9 on the 10-point Mohs hardness scale which makes sapphire jewelry a perfect treat for everyday use.
Which Sapphire Hue to Pick?
Why stick to the classic royal blue variant when you have pink, purple, orange, green, yellow, brown, white, and even black varieties to pick your engagement ring in? Believe it or not, sapphires are formed in nature in almost all hues. Then we have those enchanting crystals displaying color-blending or a mix of primary and secondary hues like that of primary blue with a tinge of purple. Those with undertones of pink in dominant orange are popularly known as padparadscha, one of the most desirable fancy sapphires.
As far as price is concerned, the most ideal shades of blue with medium to dark tones and vivid saturation are exceptionally priced while pinkish-orange padparadscha sapphires are the highest-priced fancy sapphires. Similarly, desirable shades of pink sapphire are also valued at higher prices among other color varieties. 
What to Look for in a High-Quality Sapphire Ring?
When it's your engagement ring in the picture, it has to be a superior-quality sapphire stone to keep shining on your ring finger till you breathe. Some of the noteworthy factors are the color, cut, clarity, and the carat weight or size of the stone. Medium-light to dark-toned stones with strong to vivid saturation are the ones that are most coveted. Prices tend to increase with higher carat weight and size.
Round, oval, emerald, and cushion cuts are the most preferred shapes. Alternatively, light-colored stones are cut in a way so that they appear darker while the darker ones are cut shallow to make some room for light. In terms of clarity, most sapphires are color-zoned, included, or do not have strong saturation so they are heat-treated in labs to achieve the desired results. While treated gemstones are cheaper than natural sapphires, treated ones are prone to losing their enhancement features with time or wear and tear.
Metals also have a significant role to play in enhancing the appearance of sapphires. Metals need to be mixed and matched to complement the sapphire shades. Commonly, light hues suit with white metals while the darker ones go down well with yellow metals. However, this has to be your decision depending on your preference and skin sensitivity for different metals. 
Best Sapphire Engagement Delight
Every lady from the British royal family has flaunted their exquisite sapphire collection on several instances. Princess Diana's 12ct blue sapphire and diamond engagement ring came into the limelight when she got engaged to Prince Charles in 1981. Since then, the ring has become an ideal sapphire ring design ruling over millions of hearts for over five decades now. The ring was passed down as a heirloom to Kate Middleton, the eldest daughter-in-law of Princess Diana. Princess Diana's engagement sparkler has left us enchanted with its overwhelming blue sapphire and diamond halo. Hence, replica rings are popular among the masses for their charming design.
End Note
Are you a September-born? The sapphire birthstone is on its way to bring laurels into your life. Add the taste of wisdom, happiness, prosperity, and nobility to your partner's life. Wearing a sapphire stone can bring sincerity, faithfulness, and trust in the personal and professional relationships of the individuals born in the month of September. 
Are you up for a sapphire ring hunt? If yes then the dynamic universe of sapphires is not limited to just blue-hued crystals, the list of shades sapphires could be found in is inspired by the rainbow. Roll up your sleeves and dive into the endless sea of colorful sapphires from GemsNY. Browse our magnetic collection of sapphire rings in suitable cuts, colors, carat weights, and settings to confess your heart and get entangled in the shades of love for a lifetime and beyond.