"A livelier emerald twinkles in the grass, A purer sapphire melts into the sea" –Tennyson
September plants the seeds of Autumn, bears new beginnings, kindles restoration and focus. And what better gem to symbolize this transition than the September birthstone – sapphire.
Sapphire is undoubtedly one of the most loved gemstones of them all. The blue gemstone that symbolizes wisdom, good faith, and power has been gracing the halls of royal courts and noble families for centuries. 
The meaning of the September birthstone 'sapphire' comes from two origins: Latin and Greek. The Latin word, "saphirus," and the Greek term, "Sapheiros," are similar in that they both represent the color blue. This is a testimony to the age-long popularity of blue sapphire even though the stone comes in a kaleidoscope of colors.
Sapphire scores 9 on the 10-point Mohs scale of hardness, signifying its considerable hardness second only to diamond. The hardness and durability of sapphire make it an ideal gemstone to be used in everyday jewelry.
Why Sapphire?
Sapphire gets its color from a varied concentration of iron, titanium, aluminum, chromium, vanadium and magnesium in the base mineral corundum. Blue sapphire is the most coveted color variety of this gemstone though you can find sapphire in every color of the rainbow except red since red corundum is called 'ruby'.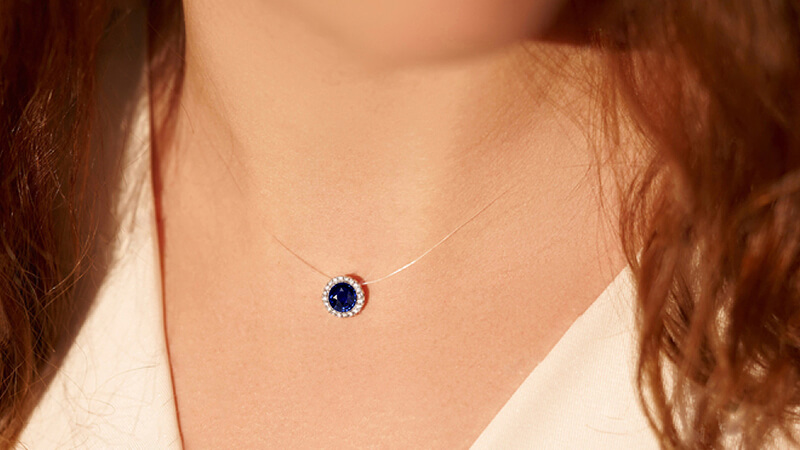 People have always esteemed sapphires for numerous reasons. If we talk about modern history, sapphires are known as an emblem of royal love. One of the most famous sapphires in the world fell in recent history in the year 1981 when Prince Charles gave a blue sapphire engagement ring to Lady Diana. After her tragic death, the ring was then gifted by Prince William to his bride-to-be, Duchess Kate Middleton.
Here are all the reasons why you should get a Sapphire ring for your loved one today!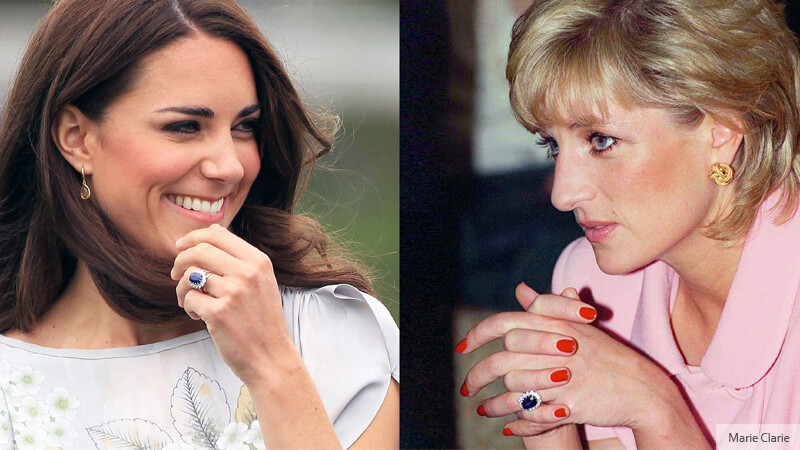 Indefinite Color Options
When someone says sapphire, what color crosses your mind? I am sure it's blue!
Sapphires, however, come in a variety of colors, ranging from yellow to white and almost everything in between. If you dig beneath the blue, you'll come to know about other varieties of sapphire, such as the gorgeous padparadscha sapphire, which is in fact more valuable and rarer. The hot pink sapphires and yellow sapphires are some of the most gorgeous shades. Not to forget the white sapphires that make great diamond alternatives. When choosing your sapphire color, consider a shade that matches your style and personality.
As Hard as a Diamond
Sapphire is an ideal gemstone for Sapphire engagement rings as it's second only to diamonds as far as durability and hardness are concerned. It's durable enough to be worn in an everyday jewelry piece. We all know that an engagement ring needs to be durable. After all, most of us plan to wear it every day for the rest of our lives. This makes the gemstone of the engagement ring vulnerable to the wear and tear of daily life. And as far as that is concerned, sapphires don't break or scratch easily and can effectively withstand the test of time.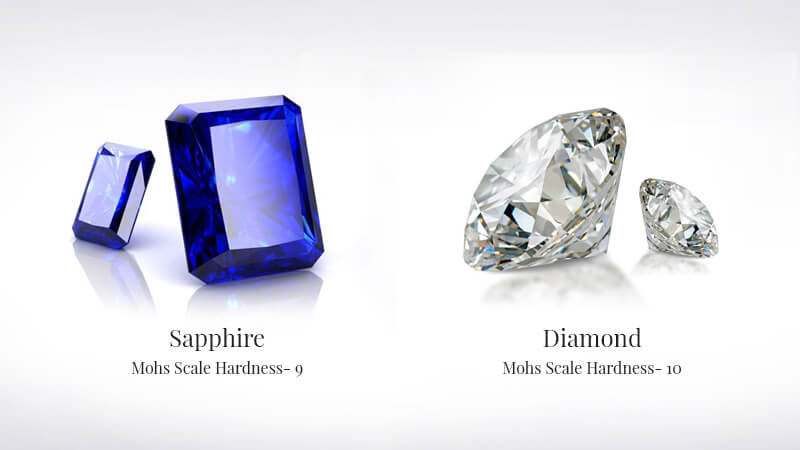 After all these points, one can say that sapphire is indeed forever.
An Economical Choice
Sapphire and diamond have always been rivals when it comes to choosing a ring centerpiece. Like sapphires, diamonds also come in various colors. However, fancy-colored diamonds such as blue, pink and green are extremely rare and very expensive. Sapphires provide a very similar look at a fraction of the cost.
A Perfect Gemstone to Celebrate Love
While diamonds are the most common choice for engagement rings, sapphire is an unconventional way to commemorate your love. By opting for sapphire, you set yourself apart from the others who pick the traditional stone for their engagement ring.
Sapphire has long been a part of the British royal family. From Queen Victoria to Duchess of Cambridge Kate Middleton, all have prettified their appearance with the magical stone sapphire.
So, if you've decided to go with sapphire, congrats, you've made a regal choice. Design it in Kate Middleton's halo ring style to make your engagement royal.
Rarer Than Diamonds
What if I say that sapphires are rarer than diamonds? Surprising, isn't it? Well, all of 'the big three precious gemstones, sapphire, emerald, and ruby are rarer than diamonds. The pink and orange padparadscha variety of sapphires is considered to be the rarest among sapphires of all colors. 
Wonderful Accent Stones
Have you thought of using tiny colorful sapphires as accent stones in your diamond ring? If you're a hardcore diamond person but also can't resist the charm of colors, you can incorporate colorful sapphires in your engagement ring. A twisted shank with a row of sapphires along with diamonds would be a sight to behold. 
If you like cluster settings, then perhaps you can create a ring featuring differently colored clusters of sapphires to achieve a unique look for your ring. Your custom-designed ring will be brought to life by our experts, so don't forget to consult us, for free of course!
Also read >> Most famous sapphire rings of all the time
Now you've got another reason to add sapphire to your collection. Being a bespoke jewelry brand that has decades of experience in redefining luxury, we've always admired this royal September gemstone for the thing of beauty that it is. Visit our Sapphire education page to learn in detail about sapphires.
A gemstone like this would only suit the company of your queen and it's about time you proposed to her…Connect the dots!