Apart from watches, men often used to overlook the importance of jewelry. However, we can now see more men than ever before experimenting with jewelry, thanks to influential celebrities like Harry Styles, Shawn Mendes, Justin Bieber and A$AP Rocky sporting it. This just shows that men's jewelry is becoming increasingly popular, not only as an accessory to elevate the look but also as a way to express oneself in the ever-evolving world of fashion!
Remember the time when men used to wear only watches and wedding bands for their jewelry? Well, those days are in the past! Modern men are into a wide range of accessories, from stylish bracelets to bold statement pieces. However, with so many options available, it can be overwhelming to find the right pieces. But fret not! This handy guide is here to assist you in choosing the best men's accessories that can effortlessly enhance your style and create a unique statement that truly reflects who you are. Let's get started!
Handy Tips For Men's Jewelry
Find Your Style
To find the perfect jewelry, it is crucial to determine your personal style first. Ask yourself: Are you a conservative classy gentleman or, a fashion-forward trendsetter or a charming mix of both? Don't forget that your jewelry should match your overall fashion vibe. So, take a moment to assess your wardrobe choices and fashion preferences. If you prefer a timeless and classic look, consider opting for sophisticated pieces such as cufflinks and signet rings. However, if you are more into modern fashion, consider wearing minimalist bracelets and necklaces to add a contemporary touch to your look.
Prioritize Quality, Not Quantity
Remember that quality always comes before quantity when considering jewelry. It might mean spending a tad more upfront, but the benefits are totally worth it. Not only will high-quality items last longer, but they also tend to age like fine wine.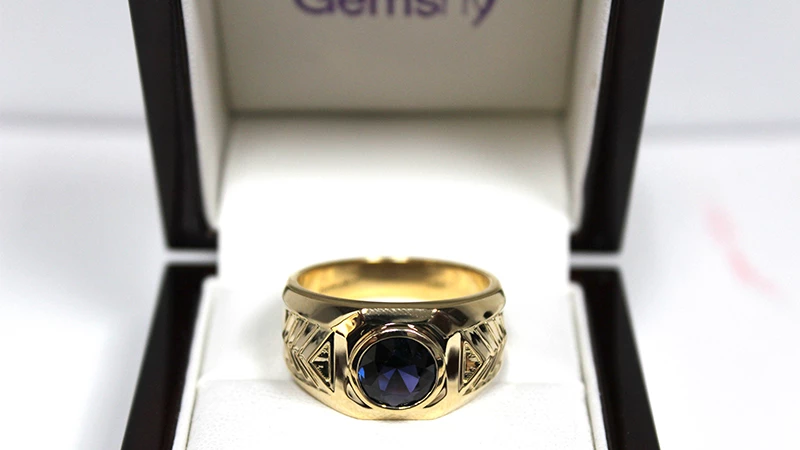 The secret lies in opting for materials such as sterling silver, gold or platinum. Not only do these materials stand the test of time, but they also add a touch of elegance to your outfit, making you feel like a true fashion connoisseur. However, you need to steer clear of cheap accessories of low quality that easily tarnish. They will not only fade away in appearance but might also negatively affect your overall style quotient.
Match Metals with Metals
If you like metal-based jewelry, it is essential to match your metals just right. The key is to go with one metal type to keep your look on point. You can also mix metals, but it takes a little know-how to coordinate colors and pull off the look.
Silver metal goes great with cool tones such as blues, grays and greens, whereas gold is a perfect match for warm hues such as yellows, brown and earthy tones.
Experiment With Gemstones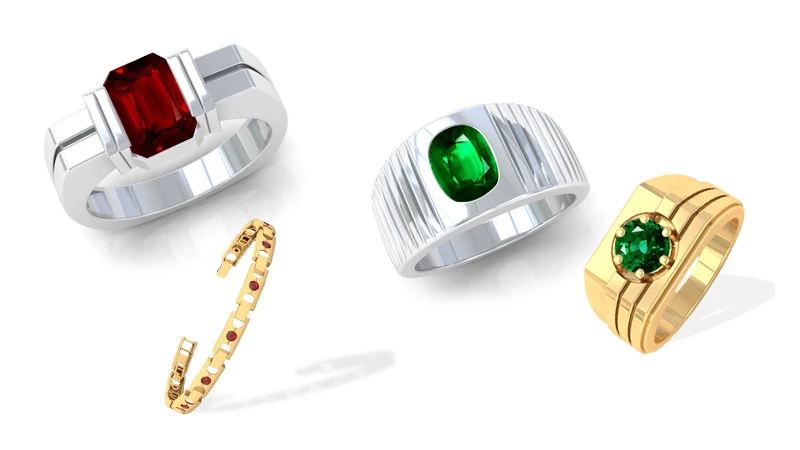 If you don't mind adding a hint of sparkle and color to your look, you can also check out some gemstone jewelry trends for men! Gemstone jewelry has been popular among men since ancient times when men from royal and noble families used to adorn themselves with such jewels.
While you might not be keen on sporting over-the-top pieces, you can try wearing minimalist rings or necklaces featuring gems like sapphires, diamonds or emeralds.
Finding the Perfect Fit
When it comes to jewelry for men, there is an impressive variety of sizes available to suit every taste. Whether you like bold and chunky pieces or simple and minimalist accessories, there is something for everyone. Just make sure to select jewelry pieces that go with your physical features. For instance, larger and striking pieces like chunky chains and bold rings look great on those with a larger frame. On the other hand, if you have a slender frame, you can pick understated and smaller jewelry pieces to enhance your natural charm.
Find the Right Balance
There's no denying that accessories have the power to boost your style. However, going overboard can end up having the opposite effect. The trick to flawlessly rock jewelry with your outfits is finding the right balance. Avoid wearing too many jewelry pieces all together, as it creates a messy and chaotic look. Keep in mind — less is more. So keep things simple and stylish!
Consider the Occasion
It is important to switch up the jewelry to suit the occasion. For work or formal events, timeless and subtle pieces like a watch, a ring or cufflinks look great. If you are heading out for a casual day, you can incorporate a bracelet, pendant, or a pair of men's stud earrings into your outfit.
Understand Symbolism
It might surprise you that men's jewelry pieces hold symbolism, and it is crucial that you understand their significance. For instance, a wedding ring embodies unwavering commitment and togetherness, while a vintage ring often represents historical events, sentimental values and timelessness. That's why you might want to consider jewelry pieces that resonate with your values and beliefs.
Consider Bespoke Pieces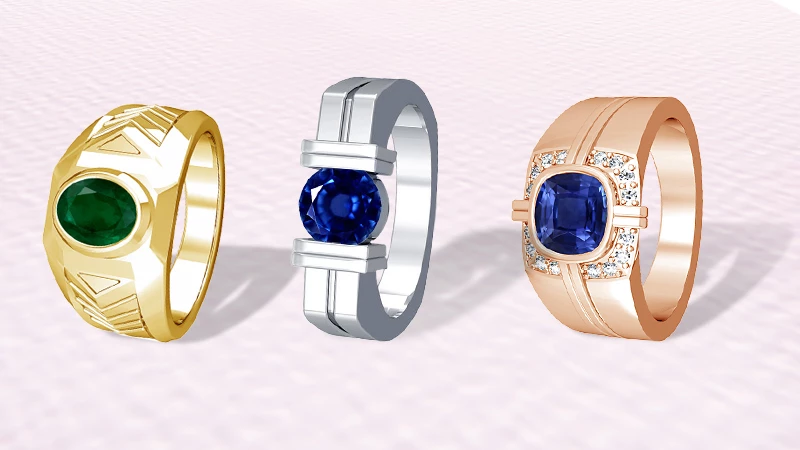 Adding a personal touch to your jewelry is another popular men's jewelry fashion tip and a surefire way to elevate your style. Consider engraving your initials, a significant date or a heartfelt quote on the jewelry to make it unique and unmatched. Moreover, customizing a piece of jewelry is not just about giving it sentimental value. It also becomes an interesting conversation starter that lets you share your story with others.
Keep Your Jewelry Sparkling
Taking care of your jewelry is as crucial as picking the perfect pieces. Give your jewelry routine cleanings to maintain its impeccable appearance. All you need to clean silver, gold and stainless steel jewelry is a soft cloth and a gentle jewelry cleaner. When you give your jewelry the proper care it deserves, you can be confident it will always stay in excellent condition.
Pay Attention to Trends
Fashion trends are ever-changing, and that applies to men's jewelry too. Although classic pieces never go out of style, knowing the latest trends can give your wardrobe a contemporary twist! You can look online and explore which statement jewelry for men is trending and experiment with new styles.
In a Nutshell
To sum up, men's jewelry offers a fantastic way to showcase your unique personality and step up your fashion game. By knowing what suits you, picking top-quality pieces and keeping the occasion in mind, you can make smart choices while choosing the right accessories. Remember, simplicity often shines brighter, so avoid going overboard. Level up your game and rock the spotlight with stunning men's jewelry pieces with these tips!