Met Gala 2022 was full of opulent dresses and jewelry. Hundreds of hours have been spent on jewelry designs, outfits, and make-up for a perfectly gilded glamor look for celebrities at the Met Gala. Some of the celebrity jewelry got special attention at the event too.
Let's take a look at some heart-stopping celebrity jewelry moments.
Blake Lively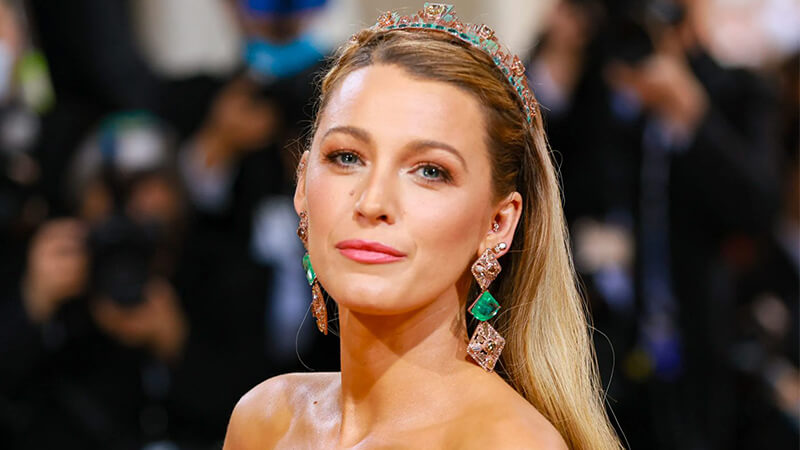 Blake Lively never fails to match the theme of Met Gala. She truly lived the gilded glamor with her New York City theme gown designed by Versace. Lively bejeweled herself with a pair of dangle earrings studded with diamonds and Colombian emeralds.
The long dangle earrings matched her copper and turquoise gown that drew everyone's attention to her neck and collarbone. Also, her tiara was inspired by Lady Liberty's crown. The 25 stones (diamonds and tourmaline) in the tiara symbolize Liberty's 25 windows.
Kim Kardashian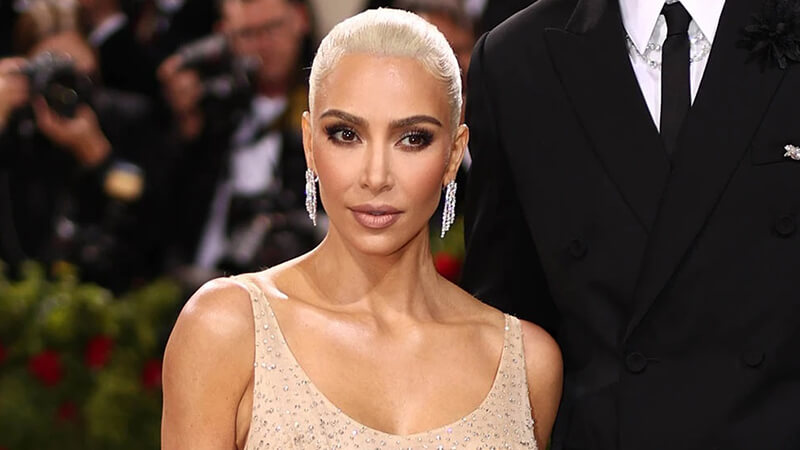 Kim Kardashian wore a 60 years old vintage gown designed by Marilyn Monroe. She didn't spoil the charm of the glittery gown by putting on a lot of jewelry. Instead, she kept it simple with Cartier's essential line of dangle diamond earrings. Also, she got her hair blonde to match the shimmer of her jewelry and outfit.
The fun fact that made her outfit a hot topic for discussion is that she melted off approximately 16 pounds of her weight to fit in the dress.
Gigi Hadid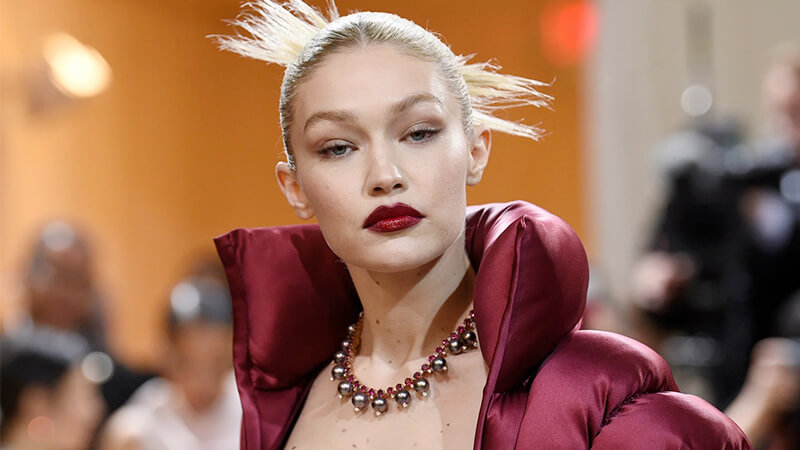 Gigi Hadid knows how to do the Met Gala assignment right. Hadid proudly walked on the red carpet with a deep red ruby necklace to complement her intriguing wine red catsuit designed by Versace. Ruby necklace by Chopard augmented her head-to-toe wine red gilded outfit and made everyone turn their camera lights on her. She truly played belle of the ball status with her ruby jewelry at the Met Gala.
Madelaine Petsch
Madelaine Petsch totally rocked the red carpet of the Met Gala with her vintage theme jewelry. She teamed up her glittery gown with a pair of vintage earrings and a necklace inspired by the era of the 1980s. She gave a modern touch to her gown with puffed opera gloves and moments down to her gown to rock the event.
Emma Chamberlain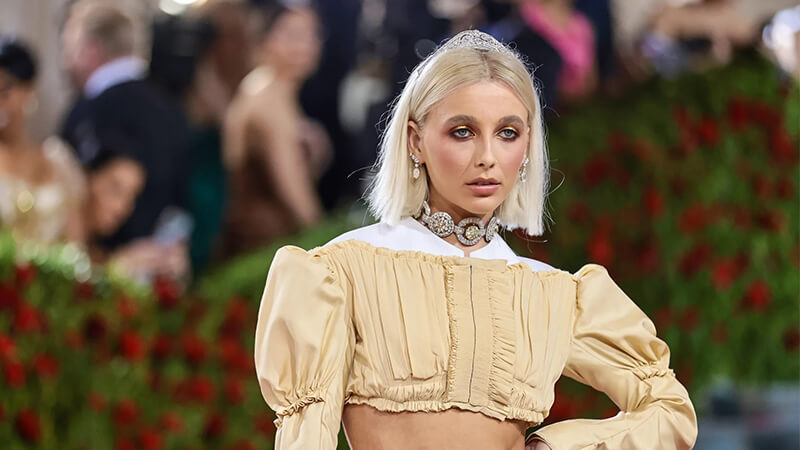 Emma Chamberlain didn't let the gilded glamor dress code of the Met Gala let down. She preferred to augment herself with the jewelry from the vintage era of the 1911s. Her blonde hair and Louis Vuitton outfit were paired up with Cartier's vintage necklace, earrings, and tiara at the fashion event.
Michelle Yeoh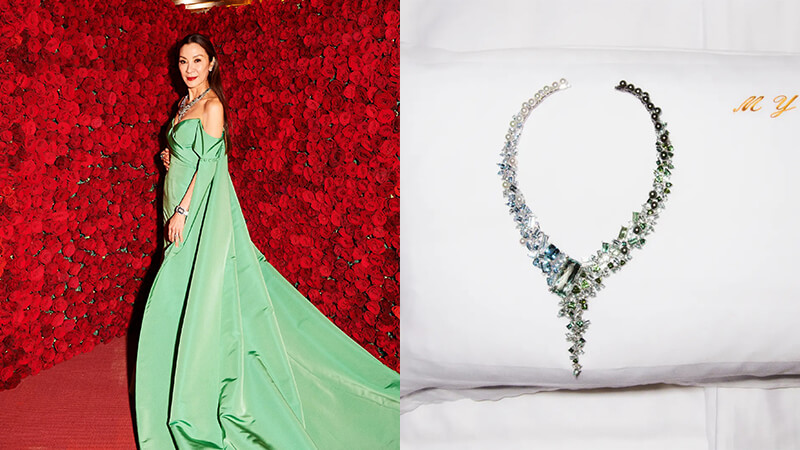 Michelle Yeoh spread her ageless appearance on the steps of the Met Gala with her beautiful Tasaki diamond necklace. Her necklace had a heavy work of stones coupled with her jaw-dropping green gown. Yeoh's white watch from Richard Mille took her appearance to a whole new level.
Camila Cabello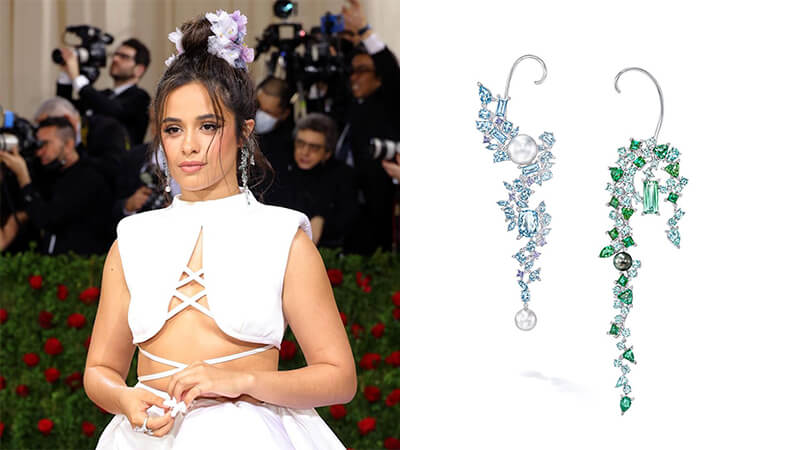 Camila Cabello was such a senorita on the Met's steps! She wore a white silk gown with a long train and coupled her gown with majestic dangle diamond earrings. Flower hair clips played their role perfectly with the dazzling earrings.
Kacey Musgraves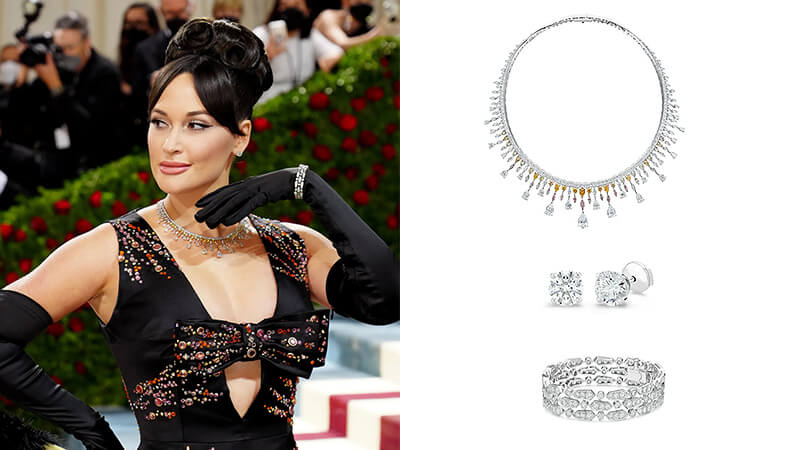 Kacey Musgraves fired up the steps of the Met Gala with her Moschino gown and incredible diamond ornaments. She really does know her aesthetics. She paired up her black gown with diamond jewelry to rule the fashion show and own a perfect gilded glamor status.
Maude Apatow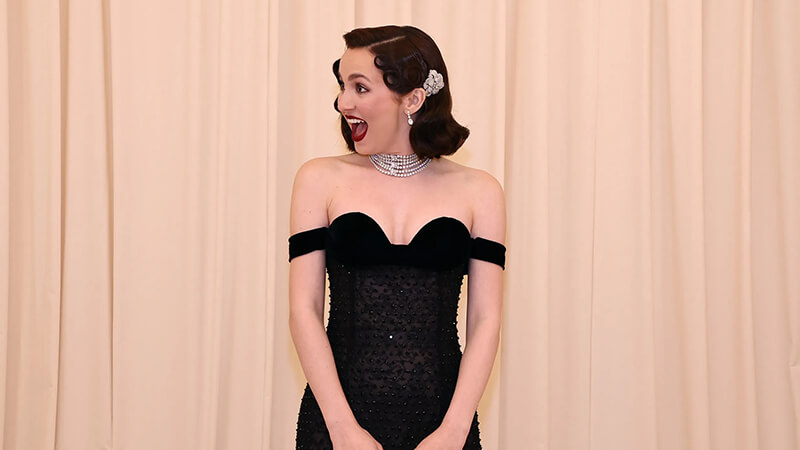 What can be more exciting than having the entire spotlight on you? Maude Apatow did it right at the Met Gala. She combined her diamond earrings and diamond choker with her Miu Miu black gown. She just lived a gilded glamor status on the steps of Met with her shimmering diamond jewelry.
Grace Elizabeth
Grace lived up to the expectation of gilded fashion status at the Met Gala. She embellished herself with a marvelous blue topaz choker and earrings. The unique touch of white diamonds on her earrings was totally lavish. The jewelry was paired with an elegant gown with opera gloves and colorful feathers at the hem to make the event delightful.
Want to augment yourself with gemstone jewelry to be a star at any event? Look at our vast gemstone jewelry collection that will take your fashion to an entirely different level.