Are you a July born? Great! Because you're one of those lucky people who have ruby as their designated birthstone.
The July birthstone, Ruby, is known to garner attention for its deep, rich, vibrant color and it is one of the world's most popular and sought-after gemstones which also found its way to royalty. Its color has also mystified and captivated collectors. Ruby gemstone is said to represent love, passion, wisdom, courage, and good health.
Let's check out some stimulating facts about ruby.
Ruby Birthstone Meaning and History
It has been long believed that, if worn as a July birthstone, ruby has the power to mend broken friendships, reconcile lovers and strengthen ties between them. Ruby is regarded as the gem that brings spiritual vitality to the wearer and improves overall health. The ruby gemstone is also expected to bring safety and luck.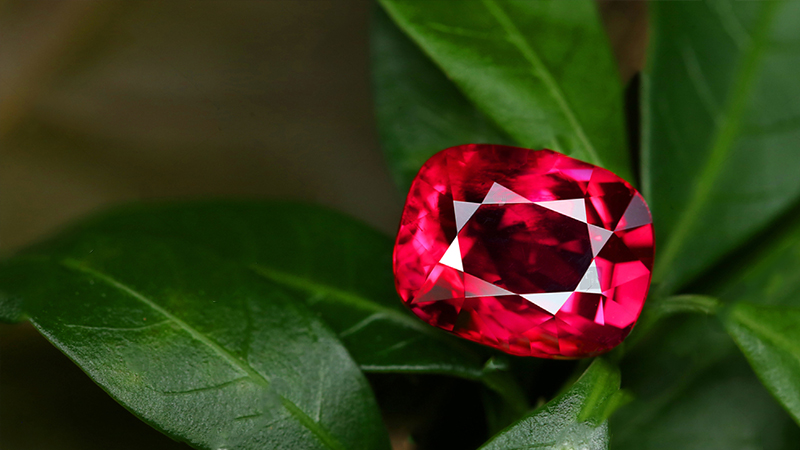 Historically, the gemstone of July, ruby has influenced numerous cultures. In ancient China, it was used as a cure for grief and a remedy for evil thoughts & conflicts. Egyptians highly regarded the gem and used rubies to represent Uraeus, the serpent in the scepters of the Pharaohs.
Rubies are known for their durability and hardness, making them an ideal stone for jewelry, especially for routine wear.
Just like any other major birthstones, there are famous ruby stones that have their own names:
Sunrise Ruby being the most expensive of those, fetching $30 million at an auction in 2015.
Liberty Bell, discovered in East Africa, is the largest mined ruby to date. Unfortunately, it was stolen in a heist in 2011.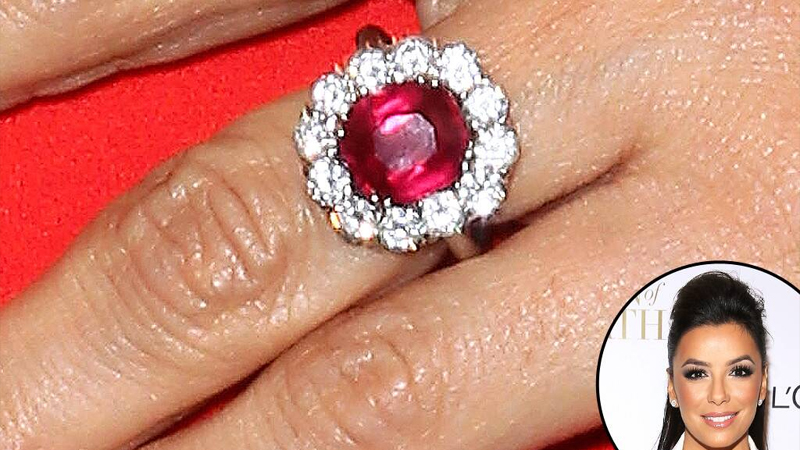 Ruby is an insanely popular birthstone and a trend among celebrities, such as Emily Blunt, Naomi Watts, Scarlett Johansson, etc., who wore their ruby pieces on different occasions.
Facts you may not know about rubies!
Thailand is one of the leading hubs for ruby mining and production. The other leading countries include Madagascar, Sri Lanka, and India.
Famous ruby stones, including "Black Prince's Ruby" and "Timur Ruby" were considered rubies until it was discovered that they and many other red stones were, in fact, red spinels.
In 2011, an 8.24-carat ruby ring belonging to Elizabeth Taylor and made by Van Cleef & Arpels sold at an auction for $4.2 million, with the price per carat amounting to approximately $500,000.
Also, a popular misconception is that rubies are red! Actually, 95%+ of rubies are pinkish or purplish in color. The rich red rubies, also referred to as "Pigeon Blood red" are the most sought after but extremely rare.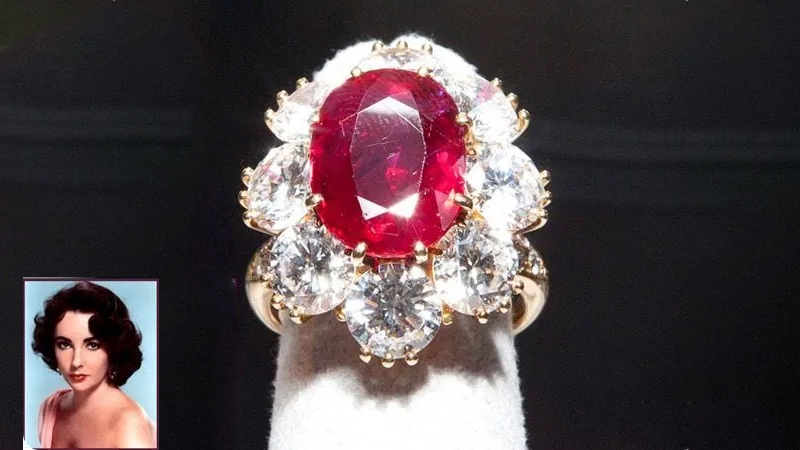 How to wear ruby jewelry?
No rules are applied when it's a ruby! You can embellish yourself with classic rubies in many ways. But ruby embedded in the center of a necklace and flanked with diamonds in a ring would make you look adorable.
Pear-cut and round-cut rubies are the best matches for the necklace featuring platinum or silver metal. While oval-cut rubies encircled with diamonds can marvelously complement your finger and make you a center of attraction in a room.  
Perfect gift for 40th anniversary
Do you know why a gemstone is given as an anniversary gift? Not sure? Because they last forever! Gemstones are a part of planet earth and take millions of years to form under the surface of the earth. This is why it is given to our loved ones as a promise for life.
Ruby is a perfect way to celebrate the love and the unbreakable bond you have with your partner. Complement your 40 years of togetherness with a magical piece of ruby and add spark to your love life. Or, you could do it differently by saying 'you look drop-dead gorgeous when you smile' while gliding a ruby ring onto her finger. 
Also Read, Ruby Astrological Effects and Symbolism
How to care for your ruby jewelry?
Lucky are those who have the privilege to add ruby to their jewel collection. And if you belong to that category, congrats, because you are fortunate to have an incredibly rare gem in your collection.  
Now you need to take good care of your gem. Well, it's not rocket science to clean your ruby jewelry. Of course, rubies are hard and durable, but that doesn't mean that they can't be scratched.
Take a bowl of warm water and mix mild soap in it. Now soak your ruby jewelry in that mixture for 10 to 20 minutes. Then scrub your ruby jewelry with a soft brush or a lint-free cloth to clear all the dirt.    
When buying ruby jewelry it is always important to consider the wearer's desired color intensity, clarity, and cut. 
Also Read, 20 FAQs About Ruby Gemstone
Now it's time to look into our designer collection of ruby jewelry to find a perfect piece for your special one. Set her heart on fire, and surprise her with an exceptional piece of ruby birthstone. So, hurry and grab a dazzling ruby for her. 
By the way did you know that scientist proved that life on earth existed some 2.5 billion years ago as well! Yeah, you heard that right. It was in Greenland where a group of scientist studying one of the oldest ruby bearing rocks found evidence and their findings were published in the journal Ore Geology Reviews.