Jewelry has long been used as a means of self-expression, allowing individuals to showcase their style and personality. In the world of jewelry, among the vast array of gemstones available, sapphire holds a special place due to its captivating beauty and rich symbolism. Beyond its aesthetic appeal, sapphire jewelry can reveal fascinating insights into the wearer's personality and character traits. In this article, we will delve into the world of sapphire jewelry and explore what it may say about your unique personality.
1. Elegance and Sophistication
Sapphire, with its wide array of colors, is often associated with elegance and sophistication. If you are inclined to sapphire jewelry, it may suggest that you possess refined taste and appreciate the little things in life. People who gravitate towards sapphire are often balanced and graceful. They have a natural inclination towards classic beauty and timeless style.
2. Inner Wisdom and Clarity
If you are drawn to sapphire jewelry, it might indicate that you value knowledge, introspection, and a deep connection with your inner self because the stone is known as the stone of wisdom. Those who resonate with sapphire jewelry possess a calm and composed demeanor, with an inclination for introspection and intellectual pursuits.
3. Loyalty and Trustworthiness
Sapphire has long been associated with loyalty and faithfulness. Wearing sapphire jewelry can suggest that you prioritize trust and maintain strong, enduring relationships. Individuals who choose sapphire are believed to have dependability, honesty, and unwavering loyalty. They are reliable friends and partners, and their commitment shines through in their interactions with others.
4. Inner Peace and Spiritual Growth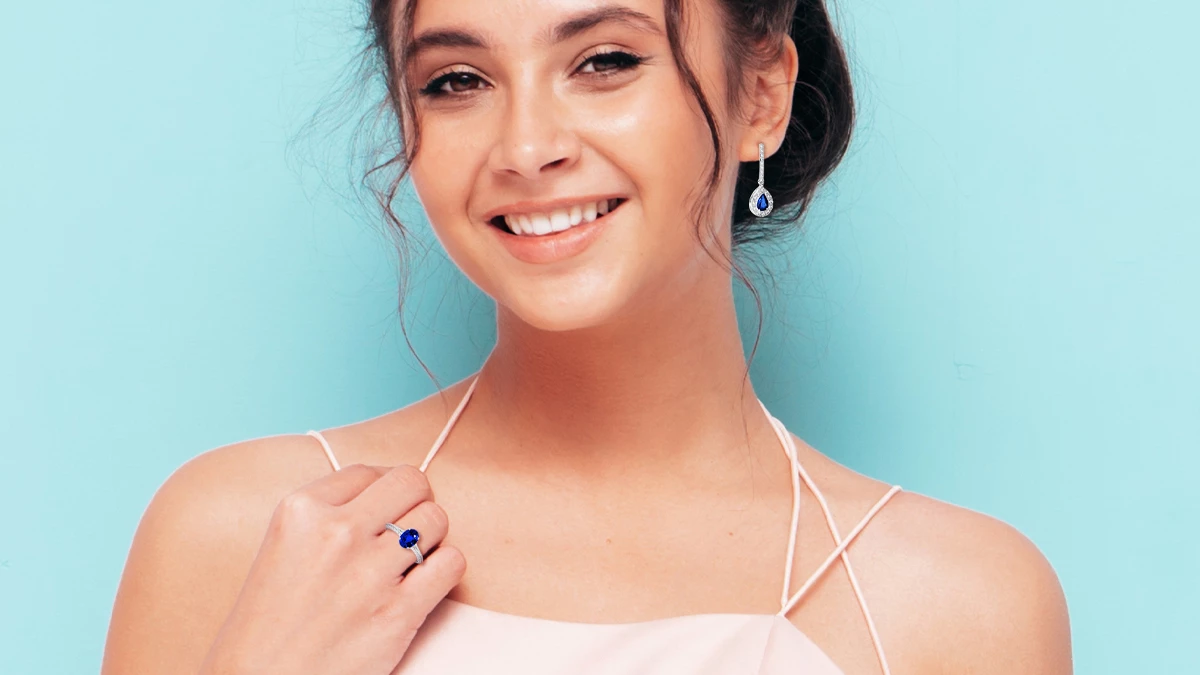 Sapphire is also linked to spiritual enlightenment and inner peace. If you are obsessed with sapphire jewelry, it may indicate your desire for harmony and a connection to the spiritual realm. Individuals who resonate with sapphire are often thoughtful and seek personal growth and enlightenment. They possess a calm and serene aura, embracing mindfulness and seeking balance in their lives.
5. Confidence and Self-Expression
Sapphire's vibrant blue color is captivating and demands attention. If you are attracted to sapphire jewelry, it may signify a bold and confident personality. Those who choose sapphire often exude self-assurance, embracing their uniqueness and expressing themselves with flair. They are not afraid to stand out from the crowd and make a statement through their personal style.
6. Protection and Healing
In ancient times, sapphire was believed to possess protective qualities and promote healing. If you find solace in sapphire jewelry, it might suggest that you seek emotional healing and protection from negative energies. Individuals who resonate with sapphire often have a nurturing and empathetic nature, offering support and comfort to those around them.
Proceeding further in this article, we will explore different varieties of sapphire gemstones and how jewelry made from these varieties can enhance specific aspects of your personality, allowing you to shine with confidence and express your true self.
1. Blue Sapphire Jewelry for Calmness and Focus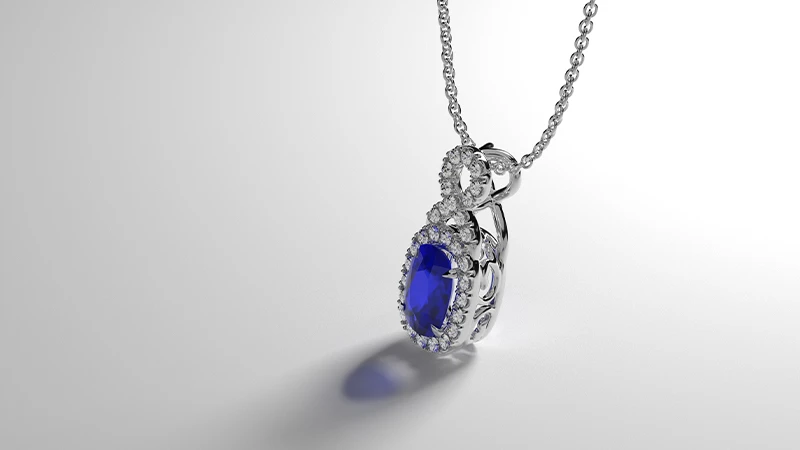 Blue sapphire is the most popular of all the types of sapphire. With its deep and mesmerizing hue, it is known for its ability to promote calmness and mental focus. Wearing blue sapphire jewelry can help alleviate anxiety, improve concentration, and enhance clarity of thought. If you tend to get overwhelmed easily or struggle with scattered thinking, blue sapphire jewelry can provide a grounding influence, allowing you to approach challenges with a composed and centered mindset.
2. Pink Sapphire Jewelry for Love and Compassion
Pink sapphire, with its delicate and romantic hue, symbolizes love, compassion, and emotional healing. Wearing pink sapphire jewelry can enhance your ability to connect with others on an emotional level, encouraging empathy, understanding, and kindness. If you wish to cultivate strong and more meaningful relationships or enhance your capacity for self-love and acceptance, pink sapphire jewelry can serve as a reminder to lead with an open heart.
3. Yellow Sapphire Jewelry for Optimism and Creativity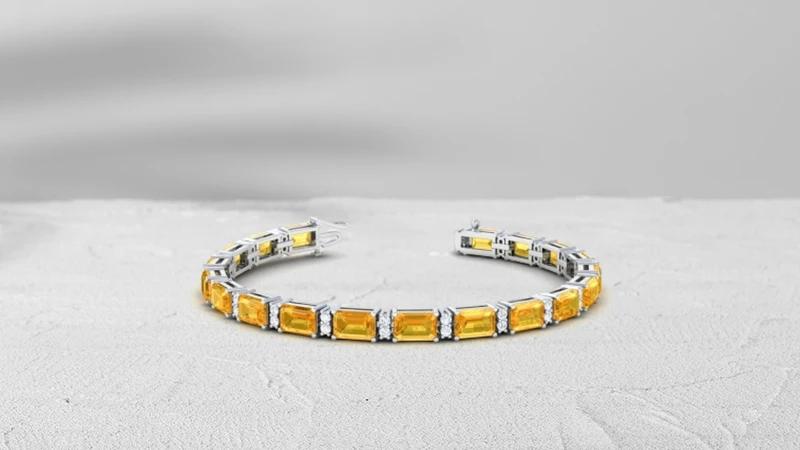 Yellow sapphire exudes a vibrant and cheerful energy, representing optimism, creativity, and abundance. Wearing yellow sapphire jewelry can uplift your spirits, inspire positivity, and ignite your creative spark because it is associated with Jupiter, according to astrology. If you seek to embrace a more optimistic outlook on life or tap into your creative potential, yellow sapphire jewelry can infuse you with the enthusiasm and zest needed to pursue new ideas and ventures.
4. White Sapphire Jewelry for Clarity and Purity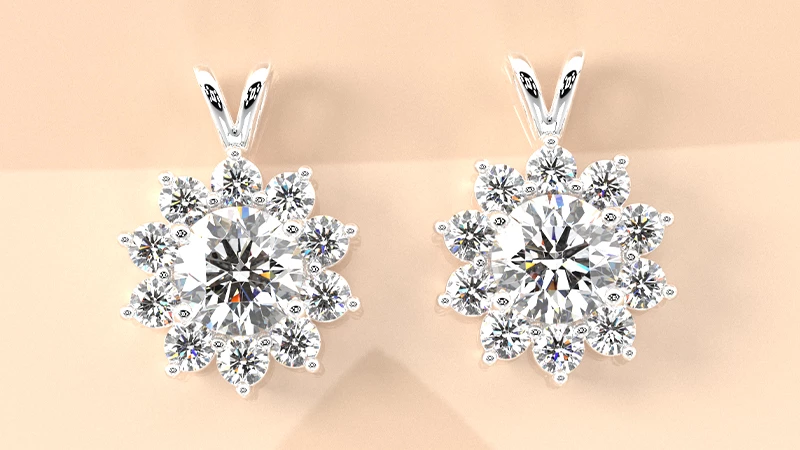 White sapphire, with its dazzling brilliance and clarity, symbolizes purity, wisdom, and spiritual growth. Wearing white sapphire jewelry can help you gain clarity in decision-making, purify your thoughts, and foster a sense of inner peace. If you strive for mental clarity, seek spiritual enlightenment, or aim to cultivate a purer and more authentic self, white sapphire jewelry can serve as a guiding light on your journey.
5. Padparadscha Sapphire Jewelry for Individuality and Uniqueness
Padparadscha sapphire, with its rare and enchanting blend of pink and orange hues, represents individuality, creativity, and self-expression. Wearing padparadscha sapphire jewelry can celebrate your unique personality, allowing you to stand out from the crowd and embrace your authenticity. If you desire to express your individuality boldly, embrace your quirks, and celebrate your distinctive style, padparadscha sapphire jewelry can be a symbol of your self-confidence and originality.
Conclusion
Sapphire gemstone jewelry holds immense potential to enhance and complement your personality traits. Whether you seek calmness and focus, love and compassion, optimism and creativity, clarity and purity, or individuality and uniqueness, there is a sapphire gemstone that can resonate with your aspirations. By wearing sapphire jewelry, you can not only adorn yourself with beauty but also harness the inherent qualities of these gemstones to manifest your true potential and radiate your authentic self to the world.
Sapphire jewelry serves as more than just a beautiful adornment; it offers insights into the wearer's personality and character traits. Whether you are drawn to traditional blue, yellow, pink, or padparadscha, there is sapphire jewelry for you. Which can be a reflection of your unique personality. Embrace the symbolism of sapphire and let your jewelry tell a captivating story of who you are as an individual.