Lights, camera, jewelry and fashion! The 73rd Berlin International Film Festival 2023 was a glittering affair, with celebrities from around the world showing off their exquisite style and jewelry choices. Whether on the red carpet or at press conferences, each star brought their own sense of fashion and added a personal touch to their outfits. In this blog, we take a closer look at the jewelry and fashion choices of Anne Hathaway, Kristen Stewart and Toni Garrn, and explore the latest trends that ruled the festival. So, sit back, relax and get inspired by some of the year's most beautiful jewelry and fashion trends!
1. Anne Hathaway Shines Bright in Bulgari High Jewelry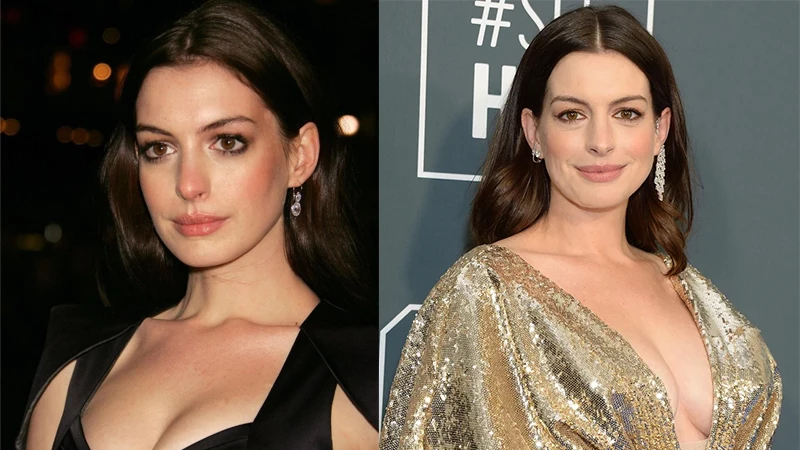 As a brand ambassador for Bulgari, Anne Hathaway never disappoints with her jewelry choices. At the 73rd Berlin International Film Festival, the award-winning actress shined with a pair of High Jewelry earrings set with two pear-shaped diamonds of over 5 carats each! The earrings were a real statement piece that added a touch of elegance and sophistication to her red carpet-look.
But that's not all: Hathaway also wore three Serpenti rings and a BZero1 ring at the press conference photo shoot. The Serpenti collection is one of Bulgari's most iconic collections, featuring intricate, snake-inspired designs that are both bold and beautiful. And the BZero1 collection celebrates modernity and innovation with its unique spiral design that reflects the essence of the brand.
2. Kristen Stewart's CHANEL Look Steals the Show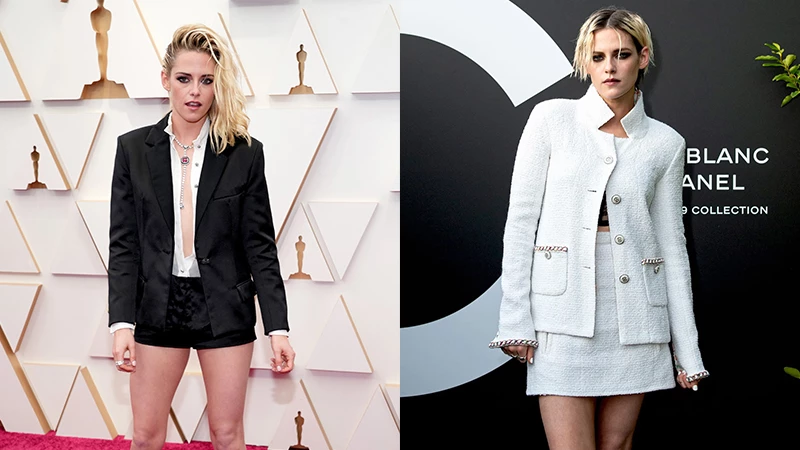 As the President of the 73rd Berlin International Film Festival, Kristen Stewart caused a stir with her impeccable sense of style. The actress wore a stunning white long petticoat dress with a floral motif embroidered on the straps and waist and a bustier decorated with leaves and deer over a multi-layered skirt made of organza. The dress was from the Spring-Summer 2023 haute couture collection and was a true masterpiece of design and craftsmanship.
But what really stole the show was her CHANEL High Jewellery – the Ruban necklace made of 18 karat white gold, platinum and diamonds. The necklace was the perfect accessory for her elegant look, adding just the right amount of sparkle and glamor. And let us not forget her CHANEL white leather boots with black patent shoes that completed her look perfectly.
3. Toni Garrn's Sheer and Sparkling Look
When it comes to red-carpet style, German model Toni Garrn has always been a standout. At the 73rd Berlin International Film Festival, she once again wowed us with her daring and unconventional fashion choices. Her sleeveless gown, designed by Giorgio Armani, was sheer across her shoulders, collarbone, and waist, with a sparkling bralette-style panel across her chest. It was a look that was both daring and bold, showcasing her confidence and unique sense of style.
The jewelry that Toni Garrn wore set off her look really well. She accessorized her gown with silver jewelry, including a necklace, small earrings, and a septum nose ring, all of which complemented her outfit perfectly. The jewelry added just the right amount of sparkle and shine, without taking away from the overall look.
Overall, her red-carpet look was a perfect example of how to mix sheer fabrics with sparkling jewelry. It was a look that was both bold and elegant, and truly showcased her unique sense of style.
Final Words
To conclude, the 73rd Berlin International Film Festival was spectacular, filled with glamor, style, and stunning jewelry and fashion choices. From Anne Hathaway's Bulgari earrings to Kristen Stewart's CHANEL boots and necklace, and Toni Garrn's Armani gown and silver jewelry, each celebrity made a fashion statement on the red carpet. These jewelry pieces not only added elegance to their outfits but also showcased the latest trends in jewelry fashion. We can't wait to see what the next edition of the Berlin International Film Festival brings in terms of jewelry and fashion.