The jig is up. Gender stereotypes have crashed on their heads and people can wear what they want. Since the fashion industry has catered largely to women there is a great range of options available for them. But men are lagging far far behind. That won't last long though. I mean, have you seen Harry Styles lately? He is flouting all the ridiculous rules of gender and oh! if he wanted to steal your girl, he could. (Just go ask her)
While we can't all be Harry Styles (sigh), men's fashion is now getting bigger and better and everyone is welcome aboard. Accessories are a good place to start since they are small yet significant.
Rings are the most commonly worn men's accessories, second only perhaps to belts and watches. But there is absolutely no need for men to continue wearing boring old designs because there is an ocean of options available now. We would like to familiarize you with some of them.
Gemstone Rings 
A little color never hurts anybody. There is an entire industry dedicated to delivering mother earth's rarest treasures right to your doorstep. Why not indulge? From the icy blues of aquamarine to the blushing pinks of morganite, gemstones come in all shapes, colors and prices.
Some gemstones can't contain themselves to monochromes. Did you know sapphires aren't just blue? They are available in all the colors of a rainbow. Tanzanites tantalize by being trichoric; they display a complex interplay of blue, purple and red. A single unit of tanzanite can sport a deep cornflower blue, soft hues of lilac and treacherous flashes of red. 
A ring embellished with alexandrite will put you in the league of Doctor Strange since the swiftly changing colors of the gemstone will make everyone think that a powerful incantation is about to open the doorway to another world.
If I could dedicate an ode to the beauty of each gemstone, I would, but the point is that gemstones are simply delightful and make really good-looking rings.
Halo Rings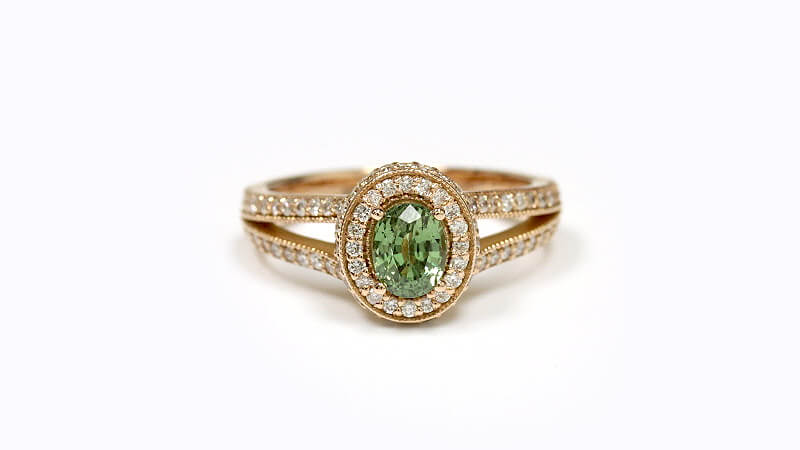 Sometimes one big, gorgeous rock isn't enough. It needs more magic. It needs a spotlight of its own, a seat as splendid as itself. That's what halo rings do. The center rock is cradled by a band paved with other stones or designs. The center rock and the halo that surround it are complementary to each other, successfully transforming a common ring into a statement piece. 
While halo rings aren't uncommon, the style can be unique to you. One halo isn't enough? How about two? How about a semi halo? There really aren't any rules. Just as Beyonce's hit "Halo", the walls must come tumbling down before your creative instinct for your unique halo ring.
Birthstone rings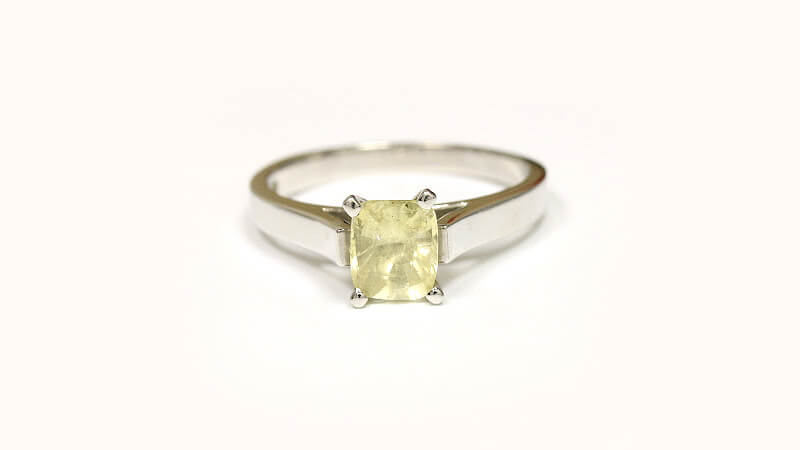 Birthstones are essentially gemstones with stories which link them to different months of the year. If the pizazz and electricity of too many gemstones seems excessive, find out what your birthstone is, fall deeply in love and commit! You can find out all about your birthstone on the internet but if you want to get really specific, go ahead and consult an astrologer. 
Some cultures believe that birthstones have healing properties and the ability to channelize energy. Remember, some people out there are willing to try bee venom therapy. Compared to that, birthstones are harmless, fun and great conversation starters.
Some months even have an aesthetic of their own. For instance, December is the season of the blues. The electric blue of Zircon, the purple hues of Tanzanite and the sea green calm of Turquoise are delightful choices for December babies. 
Two Stone Rings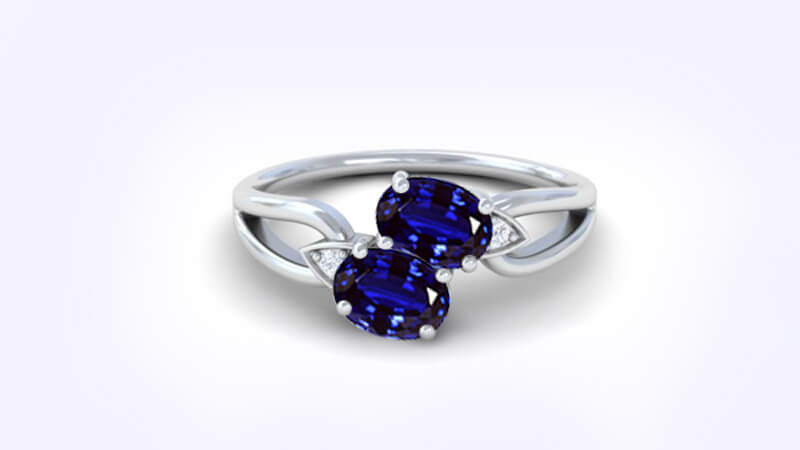 Two is better than one. Not everyone agrees with this colloquial phrase and rightfully so. Because two of what? Here, however, it holds up because we're talking not one, but two gemstones!
Two stone rings stand out because 1. They are unique. 2. They are extremely attractive. The placement of the two stones is the key. It is also where your imagination takes a deep dive into oh, so many possibilities! The shank (band of the ring) can also be twisted and turned to accommodate the desired placement of the two stones. 
While the two stones must complement each other, they don't necessarily have to be the same. Have fun with the colors and styles and wear exactly what you like. We hope reading this gets men excited about accessorizing with unique rings. Because let's be honest, life is too short to wear boring jewelry.