The process of picking out an engagement ring is like diving into a rabbit hole of madness. From creating Pinterest boards that would put Anna Wintour to shame, to reading the myths associated with various colored gemstones, the whole thing is a rollercoaster.
Keep it simple 
Stop with the random screenshots of rings you don't even like and make space for pictures of your morning lattes. We are here to save you from being overwhelmed. While picking out an engagement ring, it is important to remember the rules of KISS: Keep It Simple Silly. An engagement ring is a symbol of your eternal love but it is also something you are going to wear all day, every day for the rest of your married life. Therefore, it is important that your engagement ring is practical.
It is also essential to pick out a gemstone that ranks high on the Mohs scale of mineral hardness so that daily wear does not damage it in any way. When it comes to clean and sleek styles, solitaire engagement rings have established their monopoly as the most popular engagement ring setting.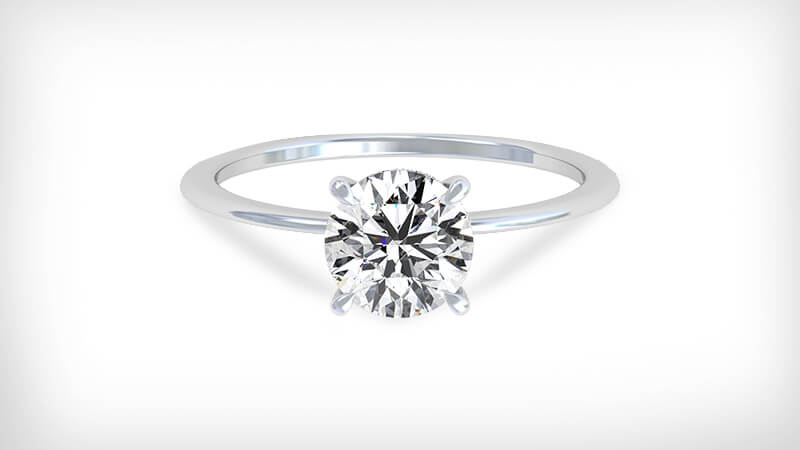 Power to solitaire 
A solitaire engagement ring usually has a single round cut diamond set onto a plain metal band. The center stone is held in place by prongs or a specific setting in the shank. As mentioned earlier, round cut white diamonds are the most popular choice for this setting. However, solitaire engagement rings aren't committed to this design only. 
The center stone can be oval cut, pear cut, cushion cut, trillion cut or any other cut imaginable. Oval cuts are usually set inside a halo. If the halo is created of smaller stones that are the same material as the center stone, it can make the ring appear a lot larger than it is. A marquise cut is unique and placing it vertically on the shank can make the wearer's hands appear longer than they really are.
Therefore, a solitaire engagement ring can create all sorts of optical illusions depending on the shape of the center stone. That stone does not necessarily have to be a white diamond. Emeralds, rubies and blue sapphires are other extremely popular gemstones used in engagement rings.
But three stone's a beauty too
While solitaire rings are timeless, maybe you're looking for something more. Maybe the pandemic taught you that life is short and precious and there is no real reason to play safe. Now you are planning on inviting an Elvis impersonator to your Mediterranean themed wedding and looking for an engagement ring with some pizazz.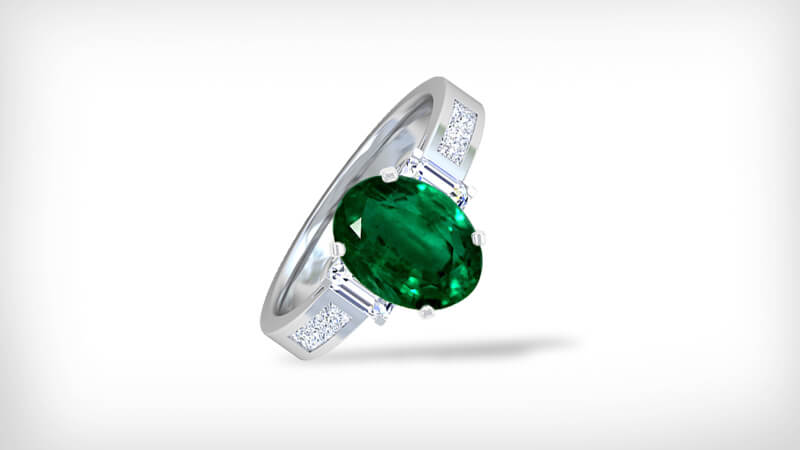 In that case a three stone engagement ring is right up your alley. Three stone engagement rings are pulsing with possibilities in the arena of design and the choice of gemstones. There are no rules. While all three stones can be different gemstones and shapes, usually the center stone is bigger and the other two gemstones are smaller. The two are placed on either side of the center stone and are the same shape and type. A pear cut pink diamond paired with two trillion cut diamonds on either side of the gentle slope of the center stone? yes please!
It is exciting for the center stone to be a highly saturated colored gemstone. The remaining two can also be colored gemstones but it is advisable to use white sapphires or diamonds to focus the attention on the brilliance of the center stone. American Icon Liz Hurley and Catwoman, Halle Berry opted for a three stone engagement ring. But Heidi Klum truly stole the show by framing her center stone with a halo in her three stone engagement ring.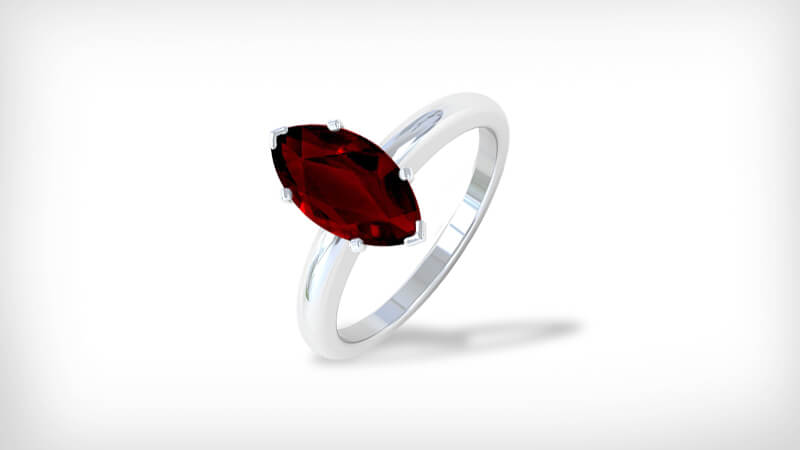 If the promise of timeless elegance and memorable celebrity endorsements aren't enough, have a look at our ethereal collection of solitaire and three stone engagement rings at GemsNY.
And if you already have a design in mind, go ahead and customize it on our website!