Shopping for a wedding gift for your favorite couple and unable to think of anything special other than wine glasses? Well, I can say that you're not the only one who knows how daunting selecting a unique wedding gift can get. I mean, we've all been into that situation at some point in our lives in which we've embarrassingly handed over an ill-thought-out wedding gift to the newlyweds. But guess what? I've prepared a list of 10 unique gift ideas to eliminate your feelings of guilt and save you from becoming a lousy gift-giver. So, let's get down to it.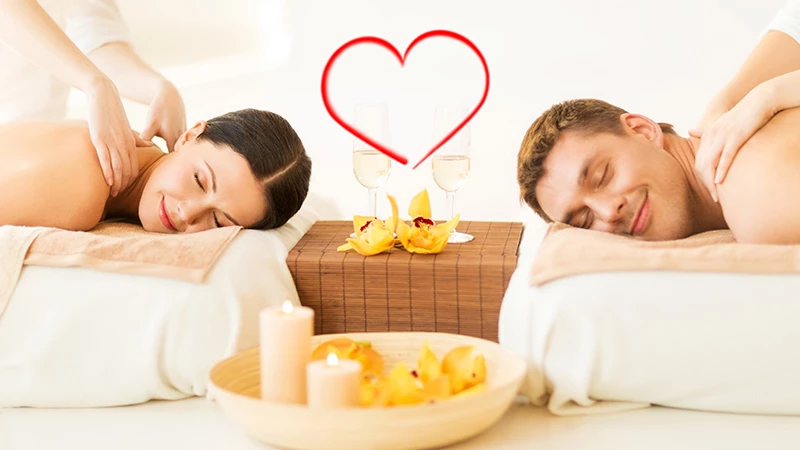 A Day At The Spa
A wedding day is one of the most exciting and memorable days in the lives of the bride and groom. But it can also get stressful for them because of the wedding responsibilities and all the hustle and bustle. So, you might want to choose a wedding gift for the bride and groom that takes away all their stress, right? In that sense, what's better than gifting them a spa gift card? A soothing and rejuvenating spa treatment will help them get rid of the stress and anxiety of their wedding day. It'll be a perfect start to their wedding life, don't you think?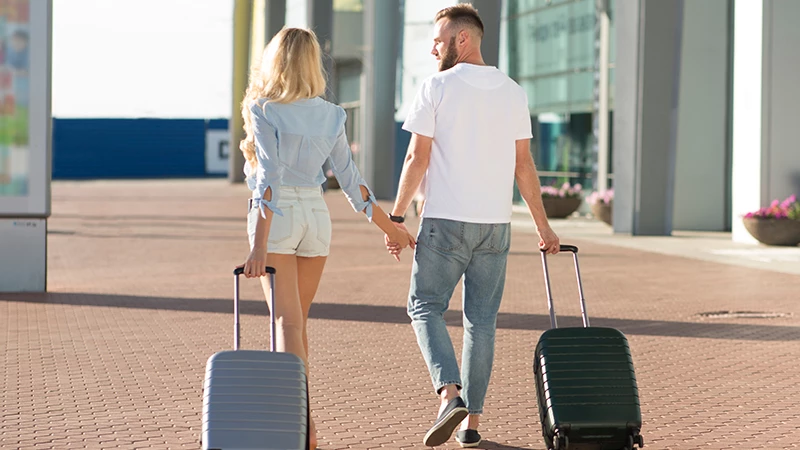 Sturdy Luggage Set
After the wedding day, the next big thing on a couple's to-do list is their honeymoon. So, you can gift the couple a pair of decent and functional suitcases that'll keep their belongings organized. When choosing a luggage set for the newlyweds, you should bear in mind a few things. For instance, you should choose a luggage set that has thoughtfully designed compartments and pockets. Moreover, instead of picking a luggage set that looks stylish and fashionable, you should get the couple a durable and reliable luggage set. This wedding gift will more than help the love birds during their upcoming trips.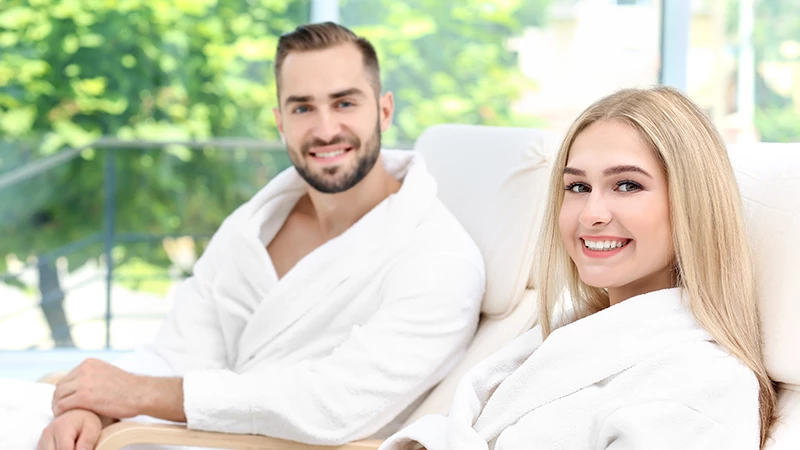 A Pair Of Matching Bathrobes
To amp up the romance between the two love birds, you can gift them a pair of matching bathrobes. The couple will surely appreciate your gift of a pair of soft and cozy matching bathrobes. The thing with bathrobes is that everybody loves them. The warmth and comfort of a fine, sweet-smelling bathrobe keep the wearer in a good mood. And because the couple will be going on their honeymoon trip, this wedding gift will come in handy like nothing else does. Moreover, because bathrobes can be used all year long, the newlyweds will be able to wear them from season to season.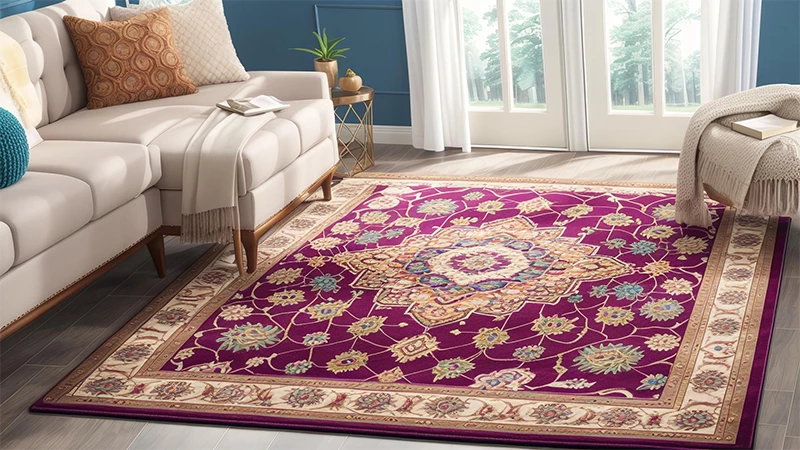 A Rug To Decorate Their Living Room
Rugs make great wedding gifts. Period. Though rugs enhance the aesthetic of your house, they are extremely underrated. From bringing an admirable sense of newness to the space to decorating it effortlessly, a rug can bring a dramatic change in your house. That's the reason why you should gift the newlyweds a beautiful rug. When choosing a rug for the couple, you should definitely take the interior of their house into consideration. That's because the design and texture of your gifted rug should intensify the style of their space rather than going in contrast to it. This lovely and useful wedding gift will also get them lots of compliments from their guests. So, it'll keep on reminding the couple of you.
Smart Mattresses Are The New Black
A mattress is something that plays a vital role in your sleep quality. Therefore, mattresses need to be comfortable and serviceable. In that sense, you can gift the newlyweds a smart mattress. Smart mattresses are gradually becoming more and more popular in 2023. These mattresses track your sleeping habits with the help of technology and tell you how many hours of sleep you need every night. Moreover, a smart mattress even allows you to manipulate its temperature on your side of the bed without affecting the temperature on the other side. So, in that way, a smart mattress can end up being the best wedding gift that the couple receives.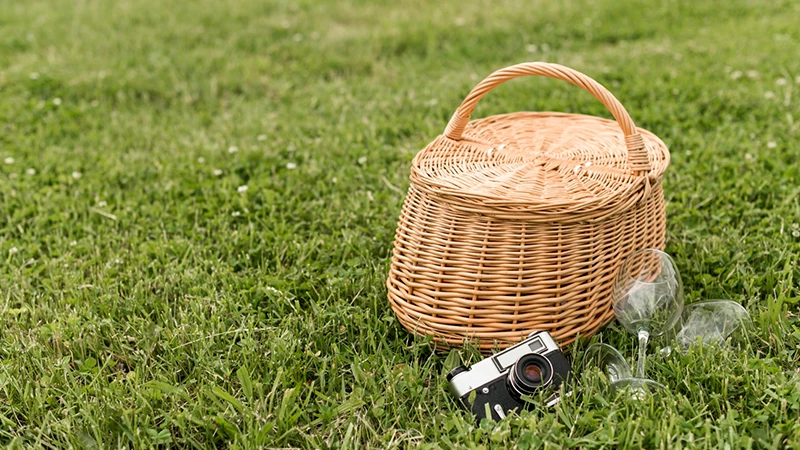 A Spacious Picnic Basket
Another great wedding gift is a nice and spacious picnic basket. By giving the newlyweds a picnic basket, you'd come across as a very thoughtful person and well-wisher who really wants them to escape from the hurly-burly of their natural routine by going on a picnic. Your gifted basket will encourage them to go to Central Park and enjoy special moments with each other on a Sunday. You should choose a basket that's spacious enough to fit a variety of snacks and a bottle of wine. Coping with the stress and annoyances of daily life becomes very difficult these days. However, going on a picnic every now and then can help a lot. So, there you go!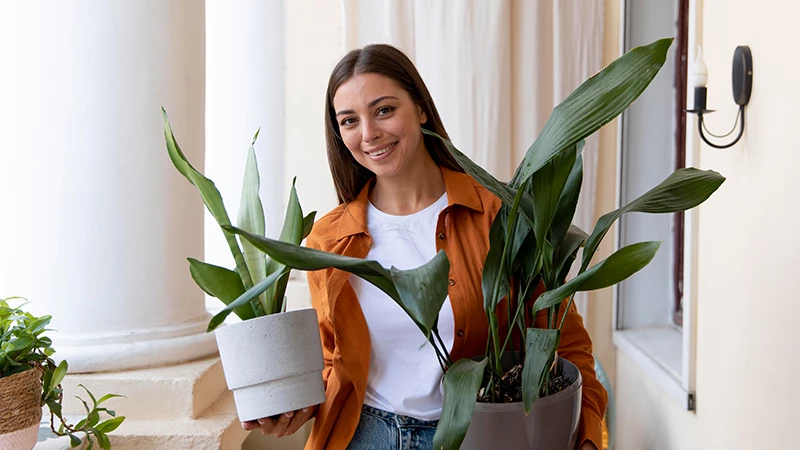 Flowerpots Make Evergreen Gifts
To be honest, there's no other wedding gift as thoughtful as a flowerpot. More than a living decor, plants are an investment. While other gifts eventually expire, plants can be passed down through generations. The fresh air and soothing vibes from plants can benefit you forever and keep you close to nature. Moreover, plants lift your spirits and reduce stress profoundly. The calming effect that plants produce can influence your mood and keep you happy. Therefore, you can gift the newlyweds some flowerpots to liven up their living room. You can gift the newlyweds a Swiss cheese plant because it's one of the most in-demand plants in the United States of America.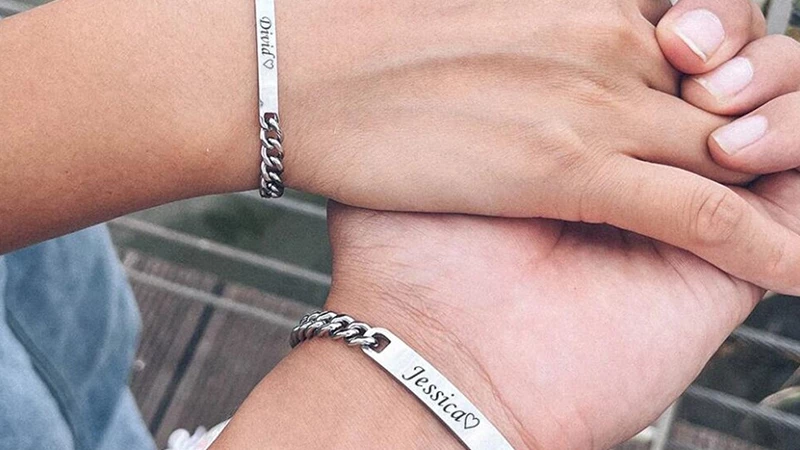 Gemstone Jewelry Gifts
Well, jewelry never disappoints. A jewelry piece is a classic gift that you can give to lavishly express your love and affection toward the giftee. You can gift the newlyweds a pair of matching pendants or bracelets to revamp their style goals. To take your gift to a different level, you can decorate the gemstone jewelry pieces by engraving the initials of the newlyweds. Engraved pendants or bracelets will make great customized gifts that the couple will cherish forever, just like the plants. 
At GemsNY, we offer striking and authentic jewelry pieces. Out of our collection of 50,000+ gemstones, you can find a pair of gemstones that your favorite couple will love to adorn themselves with.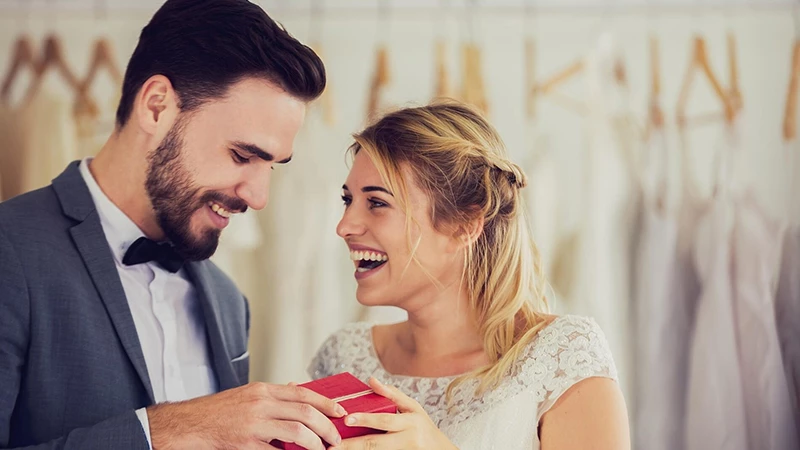 Conclusion
From spa gift cards and matching bathrobes to smart mattresses and gemstone jewelry gifts, I've tried incorporating versatile wedding gifts in this article. So, out of all these peculiar gift ideas, which one caught your attention the most? If you still haven't decided on the gift, I think you should go with the one that suits the personal preference and liking of the couple. For instance, if the newlyweds are tech enthusiasts then you should gift them the smart mattress. On the other hand, if both of them like adorning themselves with fancy jewelry pieces, you should get them some jewelry pieces from GemsNY.