Alexandrite, with its mesmerizing color-changing properties, is a precious gemstone. It is highly coveted by gemstone enthusiasts and collectors alike. Known for its remarkable ability to shift color from green under natural daylight to red under incandescent light, alexandrite has captured the fascination of many for its rarity and beauty. However, with advancements in technology, lab-grown alexandrite has emerged as an alternative to its natural counterpart. In this article, we will explore the key differences between lab-grown and natural alexandrite.
1. Origin And Formation
Natural alexandrite is an extremely rare gemstone that was first discovered in the Ural Mountains of Russia in the early 1830s. It is a variety of the mineral chrysoberyl and possesses its unique color-changing property to the presence of chromium and other trace elements during its formation. Natural alexandrite takes millions of years to develop deep within the Earth's crust under intense heat and pressure.
On the other hand, lab-grown alexandrite is created in controlled laboratory environments through a process known as the Verneuil method or flame fusion. This method involves melting the necessary chemical components and allowing them to crystallize gradually over time. The resulting lab-grown alexandrite possesses similar physical and chemical properties to its natural counterpart.
2. Availability And Rarity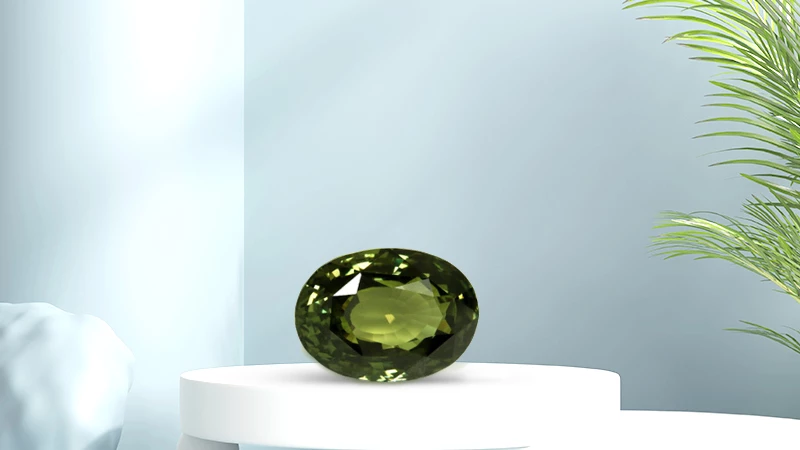 Natural alexandrite is incredibly rare and is considered one of the most valuable gemstones in the world. Its scarcity is due to the specific geological conditions required for its formation. As a result, natural alexandrite stones command high prices and are often sought after by collectors and investors.
In contrast, lab-grown alexandrite provides a more accessible alternative. With advancements in technology, the production of lab-grown alexandrite has become more efficient, making it more readily available and affordable to a wider audience.
3. Physical And Optical Properties
Both natural and lab-grown Alexandrite share similar physical and optical properties, making it challenging to differentiate them with the naked eye. Both varieties have a hardness of 8.5 on the Mohs scale, which makes them suitable for everyday jewelry. They also exhibit a unique color-changing phenomenon, shifting from green to red or purplish-red depending on the light source.
As we have discussed, there are no visible differences between a lab-grown and a natural alexandrite but with the help of professional equipment, one can spot differences. Sometimes it depends on the quality of lab-grown alexandrite. A poor-quality lab-grown alexandrite will not show a perfect color shift. Also, such gemstones are not resistant to scratches. 
4. Price And Value
The price of natural alexandrite can vary significantly depending on factors such as color, clarity, carat weight, and overall quality. Exceptional natural alexandrite gemstones with intense color change and minimal inclusions can command extremely high prices, often surpassing the cost of diamonds. Due to its rarity and desirability, natural alexandrite retains its value that may even appreciate over time.
Lab-grown alexandrite, while possessing the same visual characteristics as natural alexandrite, is generally more affordable. The cost of lab-grown alexandrite is determined by the process of production, quality, and size. While it may lack the investment potential of natural alexandrite, it provides an opportunity for gemstone enthusiasts to own a beautiful and color-changing gemstone at a more accessible price point.
5. Ethical Considerations
For those concerned about ethical sourcing, lab-grown alexandrite offers a conflict-free alternative. Natural gemstone mining can have significant environmental and social impacts, including habitat destruction and labor exploitation. By choosing lab-grown alexandrite, individuals can enjoy the beauty of this gemstone without contributing to these issues.
When it comes to precious gemstones, only a few can rival the captivating beauty of alexandrite. Renowned for its mesmerizing color-changing properties, this rare and precious gemstone has been cherished by jewelry enthusiasts for centuries. After knowing about facts and differences about this mesmerizing gemstone, you might be wondering which timeless alexandrite jewelry piece you should pick for yourself. So here are some options which are worth adding to your jewelry collection. 
Alexandrite Drop Earrings: Dangling Delicacy
Drop earrings have long been favored for their ability to add a touch of grace and sophistication to any ensemble. When adorned with alexandrite, these earrings become even more enchanting. The dainty drops suspending from the earlobes create a gentle sway, drawing attention to the unique color-changing nature of the gemstone.
Timeless Alexandrite Jewelry 
Alexandrite drop earrings offer a harmonious blend of elegance and versatility. They can effortlessly elevate a casual daytime outfit or add a touch of glamor to an evening gown. Whether you prefer a classic design with a single alexandrite gem or a more intricate arrangement featuring additional diamonds or other gemstones, drop earrings are a timeless choice that will never go out of style.
Alexandrite Rings: Symbolic Beauty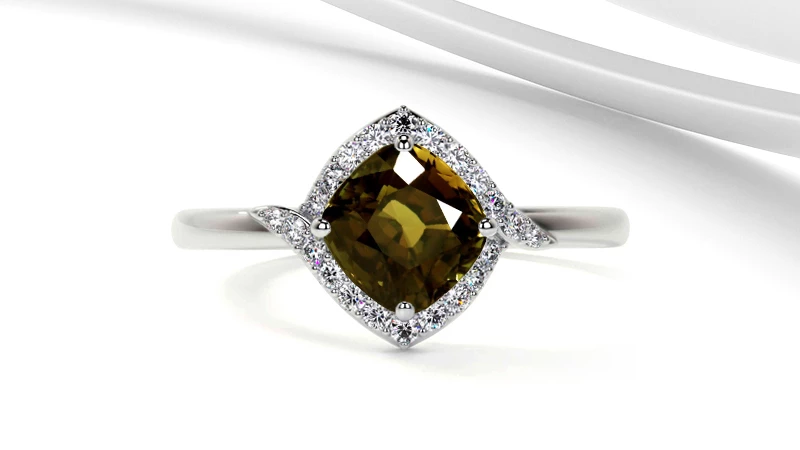 A ring holds a special place in the realm of jewelry, symbolizing love, commitment and personal style. An alexandrite adds a touch of magic and intrigue to this symbolic adornment. The gemstone's color-changing properties are amplified when set in a ring as it is constantly exposed to varying light sources throughout the day.
Alexandrite rings come in a plethora of designs, catering to a wide range of preferences. Whether you prefer a solitaire alexandrite ring that places the gemstone at center stage or a multi-stone setting that incorporates alexandrite with other complementary gems, the possibilities are endless. The vibrant play of colors displayed by the gemstone makes it an ideal choice for engagement rings or special occasion pieces that are bound to become cherished heirlooms.
Alexandrite Pendant: Timeless And Elegant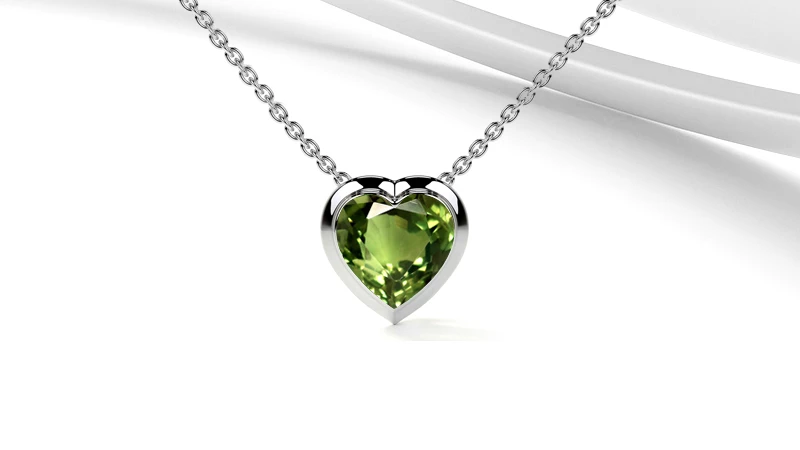 A pendant is an accessory that goes perfectly well with all your outfits. It is also a type of adornment that comes into the notice at first impression. This is why an alexandrite pendant is the best accessory. The best part about an alexandrite pendant is that you can wear it in your routine life. You can choose from an oval-shaped, pear-shaped, heart-shaped or marquise-cut alexandrite to make your pendant stand apart.  
Caring For Alexandrite Jewelry
Like any precious gemstone, alexandrite requires proper care to ensure its longevity and sparkle. It is best to store alexandrite pieces in a soft pouch or a separate compartment to prevent scratches from other jewelry. Avoid exposing alexandrite to harsh chemicals or extreme temperatures, as they can damage the stone's delicate structure. Regular cleaning with a mild solution of warm water and gentle soap, followed by gentle drying with a soft cloth, will help maintain the gemstone's brilliance.
In conclusion, both lab-grown and natural alexandrite offer their own unique advantages. Natural alexandrite holds the allure of rarity, investment potential, and a sense of history, while lab-grown alexandrite provides accessibility, affordability, and an ethical alternative. Whether one chooses natural or lab-grown alexandrite, the beauty and color-changing properties of this gemstone are sure to captivate for generations to come. Choose alexandrite jewelry from our preset collection or curate it yourself to make it a memorable gift for your loved ones.