So, contemplating on the centerstone for your next jewelry piece has you vacillating between white sapphire and lab diamond. If you're in two minds regarding the two gemstones then let me tell you that you're certainly not the only one who has been caught up in the conundrum. The lab created diamond vs white sapphire debate is a protracted one. The primary reason supporting this inclination has to be the colorless appearance of both white sapphire and lab diamond that makes picking between the two gemstones a herculean task.
Before it takes the life out of you, let's cut to the chase and learn about the two gemstones with a comparison.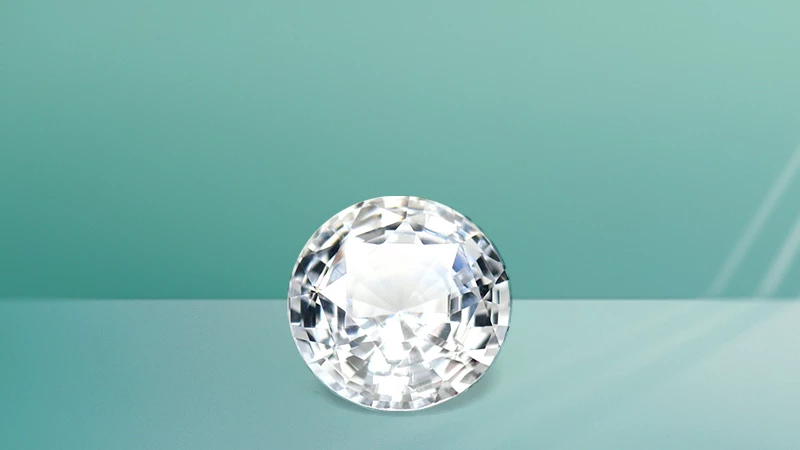 What Is White Sapphire & Lab Diamond?
The most popular color gemstones used in jewelry in the present times are sapphires. They are precious gemstones belonging to the corundum mineral family. Though typically known for their blue color, sapphires are also available in other fancy colors like purple, green, orange, yellow, etc. White sapphire is one of the fancy color sapphires that's emerged as a great alternative to diamond as regards engagement ring stones. In the battle of white sapphire vs lab diamond, white sapphire makes a great contender.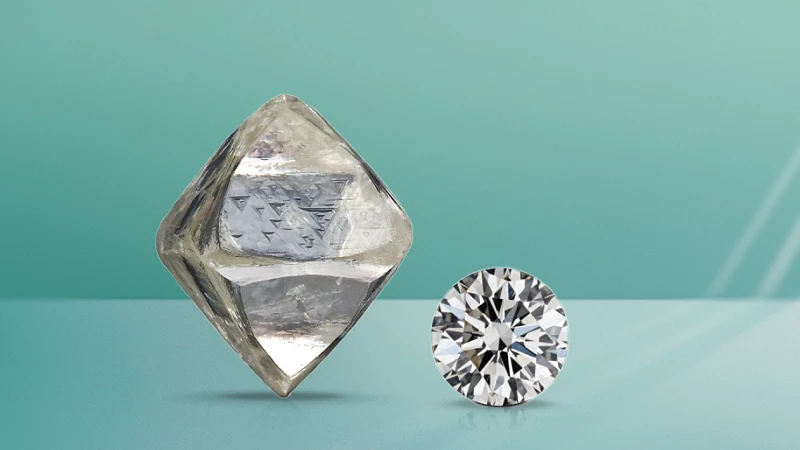 On the other hand, a lab diamond is a sheer diamond created in a controlled environment imitating the set of conditions necessary for the formation of a natural diamond. It's identical to a natural diamond in terms of everything from appearance and chemical composition to hardness and durability. Only gemologists can discern a lab created diamond from a bunch of diamonds, that too, not with an unaided eye but with the help of certain professional gemological equipment's.
Let's not go off the track any further and focus on the lab created diamond vs white sapphire discourse. So, let's compare the two based on beauty first because if it weren't for beauty and appeal, you wouldn't be trying so hard to become the Christopher Nolan of gemology.
Beauty
Because the beauty and appeal of a gemstone are attributed to its brilliance, fire and scintillation, it's important to understand the three terms. When people talk about a gemstone's brilliance, they are referring to its ability to reflect light. Just like that, a gemstone's ability to disperse white light into a spectrum of colors is known as fire.
Scintillation, on the other hand, is the light and dark areas, the flashes of light you see when you move a gemstone. These terminologies are too crucial to be belittled if you want to reach a conclusion in the white sapphire vs lab created diamond debate.
While the brilliance of a gemstone is measured in terms of Refractive Index (RI), fire is measured in terms of Dispersion Value (DV). As regards brilliance, a lab diamond is way ahead of white sapphire because it has a RI of 2.41 compared to the latter's respective score of 1.77.
A lab diamond reflects more light but breaks less into a spectrum of colors as compared to white sapphire due to the latter's greater DV of 0.018 as against the former's respective value of 0.044.
In short, if you're eyeing for a gemstone that shines like nothing else does, go for a lab diamond. On the contrary, if subtle sparkle is all that you desire then you should pick a white sapphire. Let's move on to the next criteria of lab created diamond vs white sapphire.
Hardness
The hardness of a gemstone implies its ability to resist scratches and abrasion and is measured on the Mohs scale. Being the hardest substance on earth, diamond scores 10 out of 10 on the Mohs scale of hardness. Such a terrific score on the Mohs scale means that a diamond can easily stand up to the rigors of daily wear.
Sapphire is also known for its impressive hardness and durability. Sapphire scores 9 on the Mohs scale of hardness. Now, this is a great score as well. Therefore, you don't need to think much when deciding between a white sapphire and lab diamond in terms of hardness and durability.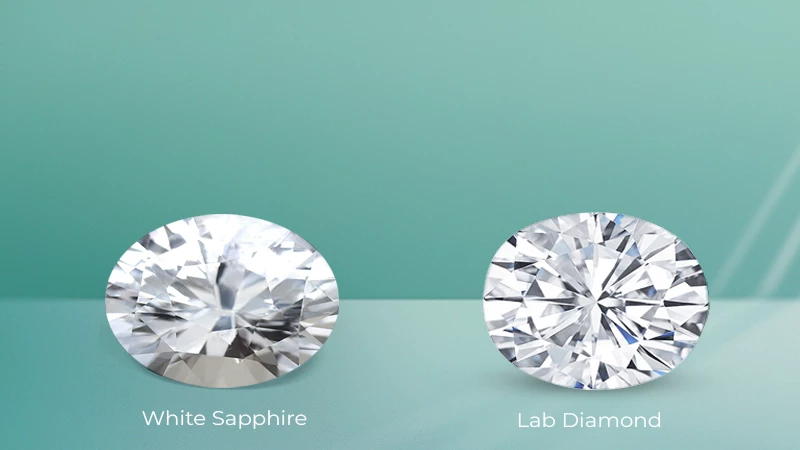 Price
Last but not least, let's differentiate between the two gemstones on the basis of their price. Price is an important basis of comparison in the white sapphire vs lab created diamond face off. Diamonds command an exorbitant price in the market compared to white sapphires. The unreasonably high prices of diamonds are an upshot of not only their unparalleled sparkle but also their rarity.
However, diamonds aren't as rare as they are projected. White sapphires cost way less than diamonds, in spite of the fact that white sapphires are exceptionally rare, and make great alternatives to diamonds. So, there's no doubt in saying that white sapphire is the winner in this aspect of white sapphire vs lab diamond.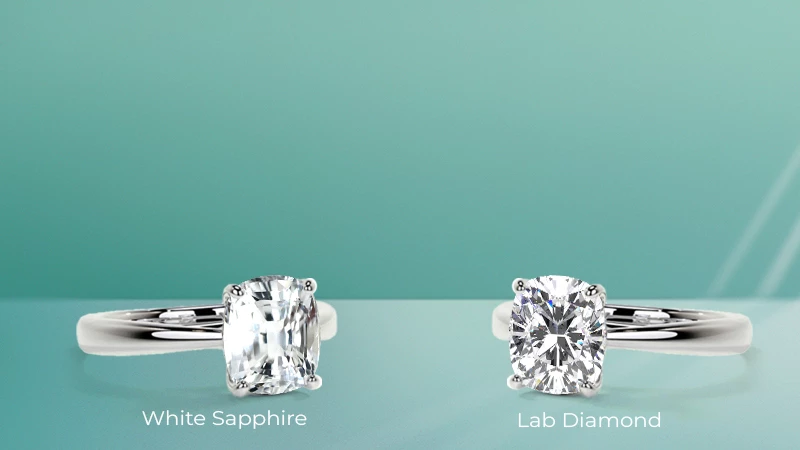 The Bottom Line
So, this was a quick comparison between white sapphire and lab diamond. The two gemstones are beautiful, appealing, and sturdy enough to last a lifetime. Choosing between the two gemstones should be a walk in the park for you now. However, if you're still confused about what you should pick then you should definitely go with the one that satiates your budget, preference and liking. In this contest of lab created diamond vs white sapphire, the winner is clearly the one that fulfills all your prerequisites while exciting your curiosities.