The beauty of life is that it keeps changing. During our life span, we grow, learn, and meet new people. Out of all the people we meet, we treasure some for life, and from those select people, there is one person with whom we decide to spend our whole life. When two people tie the knot and make promises to stay together for a lifetime, they call it a wedding. A wedding is not a ceremony of just one day. It is a bond that a couple shares for a lifetime and a celebration that includes stunning gemstones and other wedding jewelry. We congratulate all the couples who got married in 2023. In this article, we will cover 6 celebrities who got married in 2023 and have done outstandingly well in their journey so far.
1. Sofia Richie Grainge and Elliot Grainge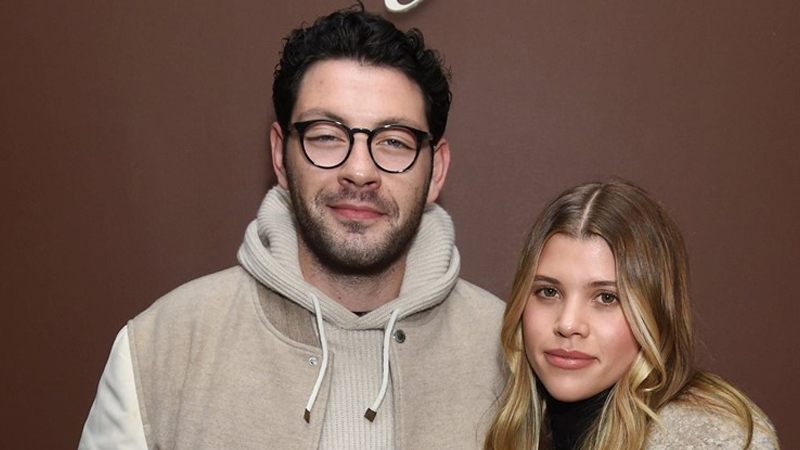 In April 2023, model Sofia Richie and music executive Elliot Grainge exchanged vows in a breathtaking destination wedding in Antibes, located in the South of France. This union followed two years of dating since 2021. The dramatic scenery and a guest list filled with stars & celebrities are what truly stood out. For the rehearsal dinner, Richie chose a recreated hand-beaded gown from Chanel's Fall/Winter 1997 Haute Couture collection. Her custom halter wedding dress, adorned with a distinctive sparkling veil, graced the ceremony. A playful mini dress inspired by Claudia Schiffer added charm to the party.
2. Taylor Hill and Daniel Fryer
Taylor Hill and private equity investor Daniel Fryer redefined the concept of a "country wedding" with their Western-style nuptials in the Colorado Rockies. Their choice of a ranch venue held special significance, as the couple first crossed paths in Aspen in 2019 and became engaged in 2021. They sealed their commitment on June 10, 2023. To perfectly align with the rustic theme, Fryer embraced cowboy attire from a bolo tie to a Stetson hat along with Tecova boots. Hill, on the other hand, graced the occasion in a House of Flora dress. She looked glorious in a custom Etro gown during the wedding, solidifying their love story with a touch of Western charm.
3. Jon Hamm and Anna Osceola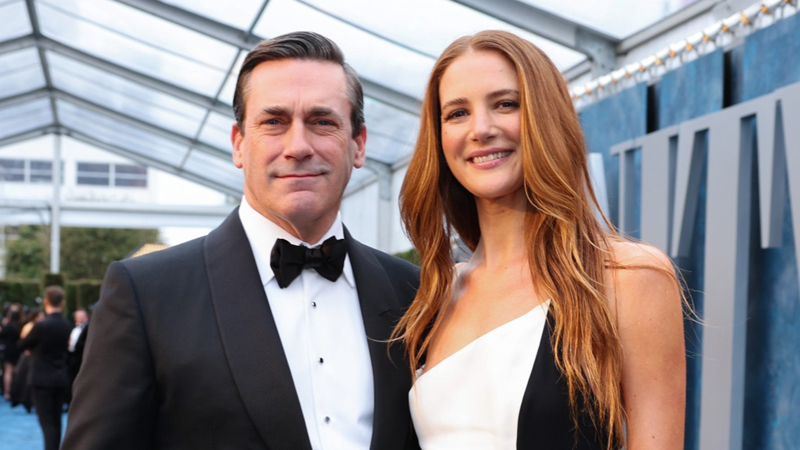 Jon Hamm and Anna Osceola, who had been dating for two years, took their relationship to the next level with a wedding ceremony in June. Their history dates back to 2015 when they met as co-stars on the acclaimed AMC series Mad Men. The venue of their wedding ceremony held a unique sentimental value in their hearts because the finale of the Mad Men series was filmed there. Anderson Canyon in Big Sur, California. Alongside the picturesque setting, the intimate ceremony featured an essential element of celebrity weddings. The presence of their celebrity friends, including Paul Rudd, Brooke Shields, and Tina Fey. Undoubtedly, these two Mad Men stars are deeply in love with each other.
4. Naomi Watts and Billy Crudup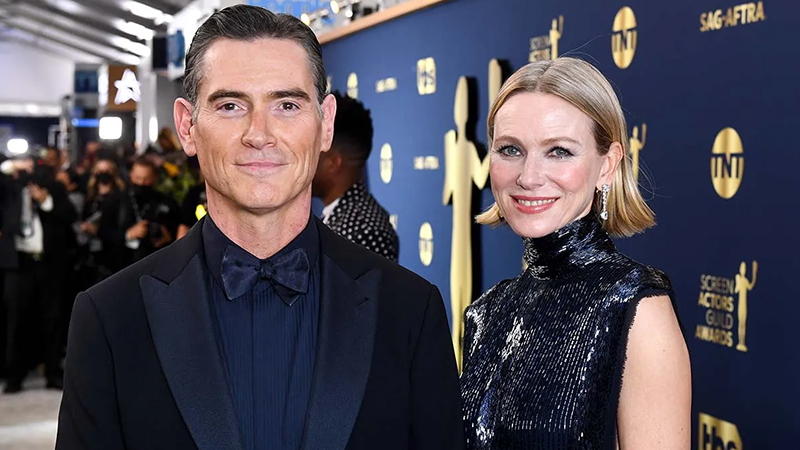 Among the 2023 celebrity weddings, Naomi Watts and Billy Crudup, who had been together since 2017, joined the ranks. The actress shared glimpses of their wedding at a Manhattan courthouse, where she looked stunning in a white floral gown. In an Instagram story, she humorously mentioned that her bouquet was sourced "from the deli." Their paths initially crossed as co-stars in the Netflix series Gypsy, but it took five years for them to make their red carpet debut together in 2022.
5. Simone Biles and Jonathan Owens
Olympic gymnast Simone Biles, fresh from another gold medal victory, celebrated her wedding to NFL player Jonathan Owens in a sunny beachside ceremony in Cabo, Mexico. It was one of the notable celebrity weddings of 2023. Their initial meeting took place in 2020 through the dating app Raya, and two years later, Owens proposed. Biles chose a Galia Lahav gown for the ceremony, tailored to complement her beauty. The coastal wedding included a surprise appearance by whales, adding a touch of magic to the celebration. In addition to the finer details, Owens requested an ice cream cake from Dairy Queen to sweeten the occasion.
6. Kate Bosworth and Justin Long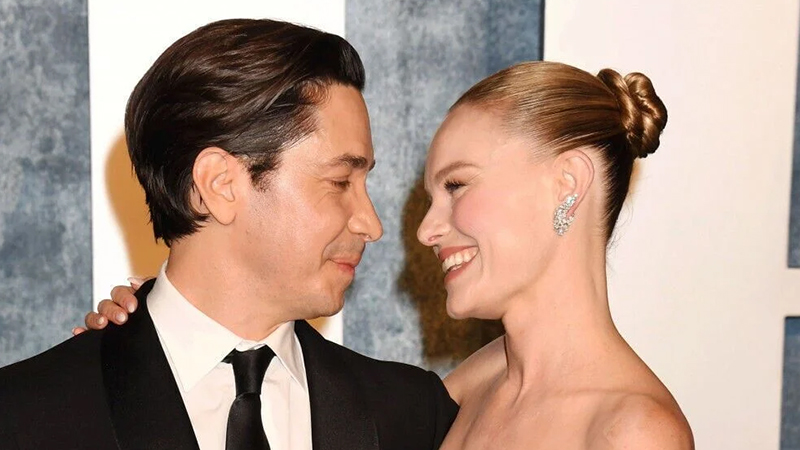 While some celebrity weddings in 2023 were extravagant destination affairs, others, like actors Justin Long and Kate Bosworth, opted for a more intimate approach. The couple tied the knot in Queens in early May, following a brief engagement of less than a month. They announced their marriage on Long's podcast, "Life is short," where he referred to Bosworth as his "now-wife," confirming their union. The wedding was held at a New York City hotel. Subsequently, a series of delightful Instagram posts from the Galápagos Islands hinted at a honeymoon for the newlyweds.
In summary, the year 2023 marked a series of notable celebrity weddings that captured public fascination and showcased a wide range of love stories. From picturesque destination weddings to intimate, understated gatherings, each matrimonial union underscored the enduring strength of love. These weddings, marked by their distinctive features and touching histories, underscore that love is boundless and can flourish in the most unexpected circumstances. Whether it's a famous model and a music industry executive, Olympic champions, or seasoned actors, these marriages united individuals from diverse backgrounds under the banner of matrimony.
While we celebrate these moments of happiness and commitment, we are reminded of life's beauty and its ever-evolving nature. The weddings of 2023 not only offer inspiration for future couples but also provide a peek into the extraordinary lives of those embarking on this marital journey, demonstrating that love is a formidable force capable of dealing with any challenges.
In a world characterized by perpetual change, these weddings stand as a testament to love's enduring influence and the optimism for a brighter future enriched by love, joy, and ever-lasting connections. As we anticipate the future, may these unions continue to prosper and motivate us all to cherish the splendor of life's ever-changing path.