It's not SpaceX, it's not Boring Company and it's not Twitter. Yes, we are talking about Elon Musk but this time it's not any disruptor technology.
The internet is buzzing with conjectures of Elon Musk's supposed inheritance of an emerald mine somewhere. Some people have even gone to the extent of calling Mr. Musk a 'nepo kid' which marginalizes his towering achievements that people could only envy about. But what are they trying to gain? We'll come to that also but let's first know how it all started.
The Internet is a dangerous place in the sense that if something is created in this space, it leaves a footprint even after you remove it. The present controversy probably has its root to an interview of Elon Musk with Jim Clash published in the Forbes on July 29, 2014 (now in archives). In that published interview Elon Musk is quoted saying:
"This is going to sound slightly crazy, but my father also had a share in an Emerald mine in Zambia."[sic]
Someone ultra-enthusiastic has perhaps taken the interpretation of 'owning a share in something' as 'owning that thing completely'. It's like saying I have a share in Tesla Motors and that makes me the owner of the company! I wonder at the ingenuity and intellectual prowess of such people (pun intended). It's a cunning way to distort information in order to gain traffic on your platform and leverage the rush to pitch your real agenda. And there is no dearth of wolfhounds and vultures on the internet to piggyback their way to ephemeral success like this.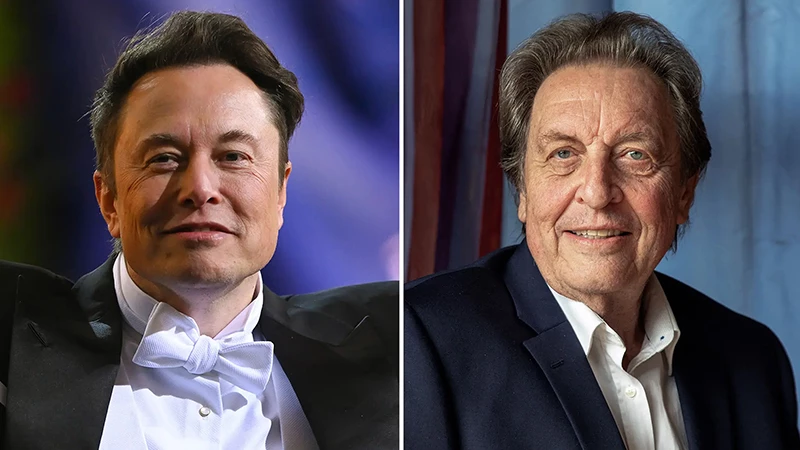 Mr. Musk was sharing his childhood memories where his father might have said something in passing or to make his child happy or something.
What makes the current controversy funny (for us and annoying for Musk) is when the Twitter account DogeDesigner wrote "Elon Musk never owned an emerald mine. An open offer of 69.420 Doge to all the media outlets who are publishing false information. Send me proof of its existence & take your doge". [Sic]
Seriously DogeDesigner! You know for sure whether he did or did not own something?
As for Elon's Father Mr. Errol Musk, we know that among many things he did, property development also used to be his domain of operations and as per the information available on the internet he supposedly developed some areas of emerald mines.
Elon responded to the controversy by tweeting "I will pay a million Dogecoin for proof of this mine's existence!"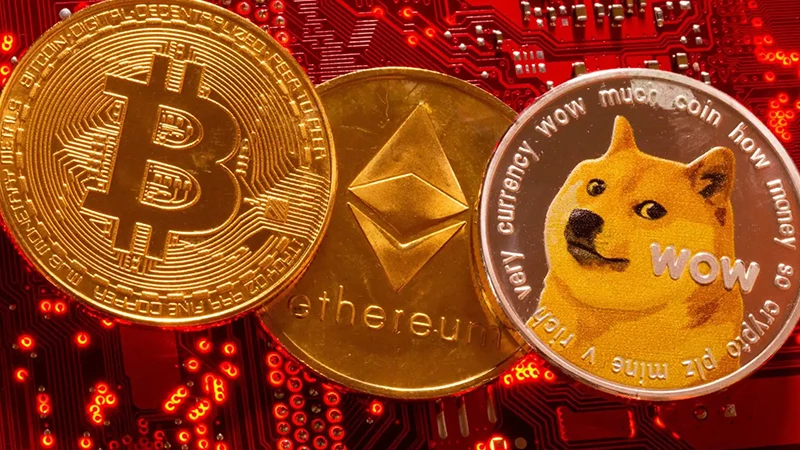 In case you are uninitiated to Dogecoin, let me tell you that Dogecoin is also a cryptocurrency just like Bitcoin and Ethereum but with a twist. It was never meant to be a serious virtual currency. Billy Markus and Jackson Palmer whimsically created Dogecoin as a joke with the intent to satirize the whole razzmatazz surrounding cryptocurrencies back in 2013. Such was the idea that the virtual coin features the face of a Japanese breed of dog – Shiba Inu. The dog indeed has a funny face, don't you think?
Anyway, it wasn't long after that Dogecoin had its supporters and now it trades in many currency exchanges such as Coinbase, Binance, and Kraken. Dogecoin is estimated to have a market cap of $11.4 billion as of April, 2023. Many companies including Tesla are said to accept payments in Dogecoins.
We all know that the value of a crypto rises as its utility expands. So when Musk commits a million Dogecoins, he is committing around $84,000 in reality but for Dogecoin it's a shot in the arm since now the entire world knows about it and it's anyone's guess where the value of this coin is headed now. Musk probably has a huge stake in this crypto or maybe he owns it if not any emerald mine ☺
Remember how Coca Cola lost around $4bn in market cap in 2021 in just a couple of days when Cristiano Ronaldo set aside a coke bottle during a press meet? That's how sensitive financial markets are. All it takes is just one statement, just a tweet for Elon Musk to turn the tide around. One tweet was all it took to move the stock price of Facebook though he might not have intended it that way; one tweet was all it took to make the top brass at the twitter run for a shelter.
While the world is searching for its new Emerald Queen Cleopatra, or shall I say Elanopatra, Musk is mining his emeralds though Dogecoin. Howzat!?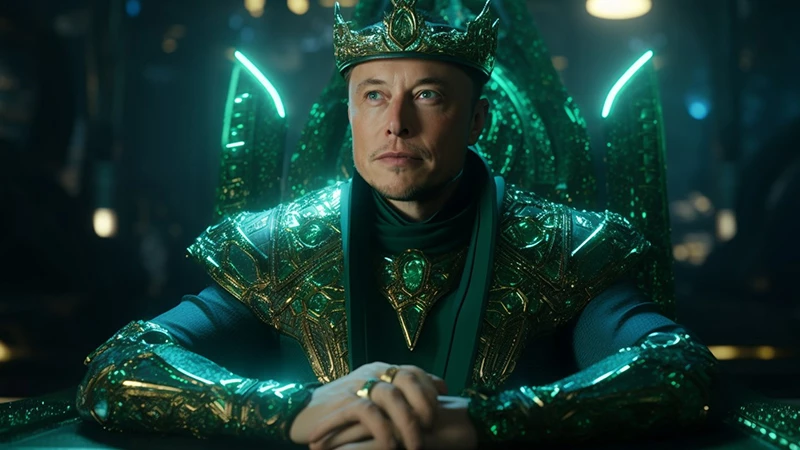 And by the way, if you can settle for a little less than an emerald mine, we have quite a collection of natural emerald gemstones here on our website. Have a look now that you're already here.

* Credit Source –
Image 1st – https://www.analyticsinsight.net/ai-the-biggest-existential-threat-to-humankind-says-elon-musk/
Image 2nd – https://nypost.com/2022/07/14/who-is-errol-musk-what-we-know-about-elons-dad/
Image 3rd – https://www.reuters.com/technology/cryptoverse-bitcoin-is-back-with-bonk-2023-01-17/
Image 4th –https://www.asiafinancial.com/ronaldos-pass-sees-coca-colas-share-value-lose-its-fizz