In a smartphone-driven world where every other thing becomes popular like the wind, men's emerald rings have created a legacy of their successful traction. In the present times, no other gemstone rings are popular as regards men's jewelry compared to rings embellished with emeralds. For something to be in fashion requires a set of qualities that can fulfill the associated prerequisites.
These prerequisites can range from anything depending on the nature of the product to the inclination of general customers for the product. In that sense, the prerequisites of men's rings are appeal and durability. This article helps enlighten the readers about not only how men's emerald rings fulfill these prerequisites – which sets them in a position to call the shots – but also getting an emerald centerstone that stands out like nothing else does.
Appeal
What's the first thing that comes to your mind when you think of a ring fashioned with an emerald centerstone? Might it be the irresistible appearance of the ring that seizes your attention through its restful color? Well, that's what the world thinks of men's emerald rings. The primary reason why these rings are in demand, especially these days, is their appeal. The lush green color of emerald rings is particularly known for the restful energy it emanates.
Emerald rings for men are what the color green is for the eyes – soothing. Rome's famous author and naturalist, Pliny the Elder, described emerald as "…nothing greens greener" in his book Natural History. The philosopher even wrote about the use of this gemstone by early lapidaries: 'have no better method of restoring their eyes than by looking at the emerald, its soft, green color comforting and removing their weariness and lassitude'. The idea of relaxing the senses is what's still adding to the popularity of men's emerald rings.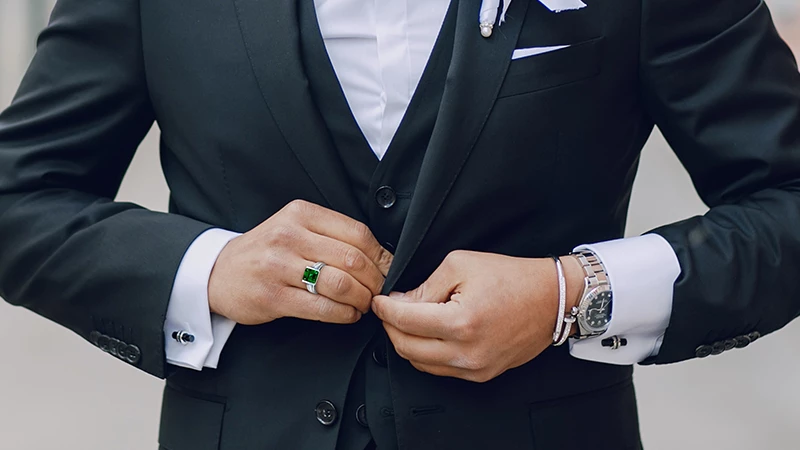 The general notion about men is that they need to be calm and relaxed in their minds in any given set of circumstances. Women and children are generally meant to be chirpy and bubbly, but what's appealing about men at their core is their composed attitude that sings praises of their confidence. Men's emerald rings are just about similar in character and appeal to the nature of men. No doubt emerald rings are gaining widespread popularity.
Durability Of Men's Emerald Rings
Unless you're ready to splurge, you only invest in those jewelry pieces that offer considerable durability. If a jewelry piece doesn't offer sufficient durability, you disparage it. Men's emerald rings offer dependable durability and hardness that speaks volumes of their sturdiness. Emerald is a pretty sturdy gemstone that scores 8 on the 10-point Mohs scale of hardness.
As the name suggests, the Mohs scale of hardness ranks the gemstones and minerals based on their hardness. An 8 on the Mohs scale implies that emeralds can last for generations with just minimal and timely care and cleaning. That's the reason why people choose to leverage emeralds in a variety of fashions. Because men's emerald rings offer dependable durability, they are greatly desired.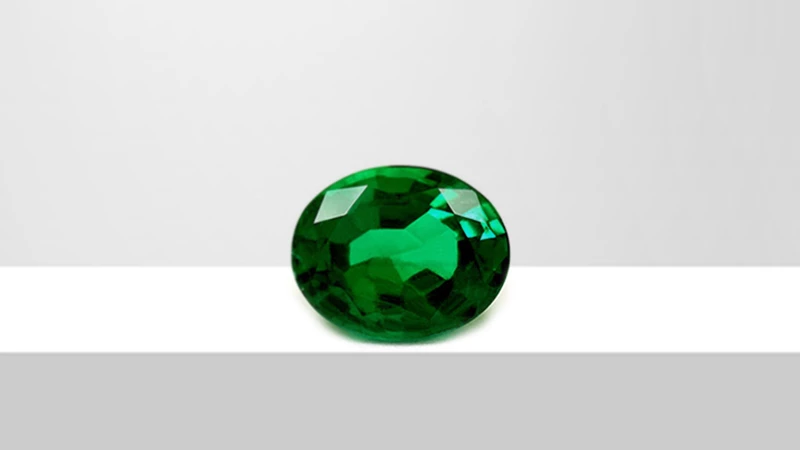 The durability of emerald makes it perfect for the typical active natural routine of men that includes everything from an intense morning workout and washing the car to carrying household chores and going all wild with the kids. It even works well at times when you strike your hand in the glove compartment hastily. Now you can imagine the importance of emerald rings for men.
The Bottom Line
If perusing this article has directed your interest toward getting an emerald ring, you ought to get yourself one. However, if you don't have the budget for it and are skeptical about its technicalities, let me help you with your decision. The prices of men's emerald rings have risen with their rising popularity. Therefore, if you don't have the budget for the bling, you can opt for a lab-created emerald centerstone for your ring.
There are no dissimilarities between lab-created and natural emeralds except that the former ones are created in a laboratory under a controlled environment. A men's gold emerald ring with a lab-created emerald centerstone will go easy on your wallet compared to a natural emerald centerstone. In that way, you can get yourself an emerald ring without hurting your budget. As regards the technicalities that surround men's emerald rings, the below-given points will be a boon for you.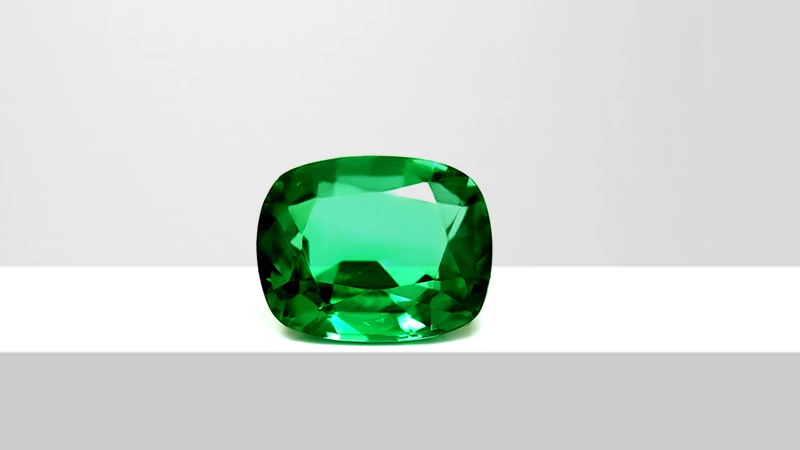 In emeralds, lighter stones reflect more light compared to darker stones. Many seek out a deep dark green emerald initially but end up investing in a light-colored stone. Because men's emerald rings in a deep, dark green color exhibit less brilliance, you should opt for a lighter centerstone for your ring. To give you a pro tip, choose a slightly yellowish-green emerald centerstone to stay within your budget.
Ask your trusted jeweler for any enhancements. Because oil enhancements fill the surface-reaching cracks in the gem, these are widely accepted.
People in the trade widely accept the presence of inclusions in emeralds because emeralds typically contain inclusions that can be seen with an unaided eye. However, stones with inclusions that affect their transparency and clarity should not be considered. That's the reason why men's emerald rings with inclusions well-placed near the edges of the centerstone are greatly admired.
Make sure that your chosen emerald centerstone has a symmetrical shape.
Get your bling from a reputed jeweler who provides you with a certificate of authenticity for your purchase.
Last but not least, because GemsNY has a fascinating collection of emeralds, give it a shot ;).
In This Article
| | |
| --- | --- |
| Appeal of men's emerald rings | Soothing color |
| Durability of emeralds | Impressive hardness & durability |
| Picking a centerstone | Always buy from a reputed jeweler |