One of history's most prized gemstones is the tourmaline. Notable for its variety of dazzling, bright colors, tourmaline has often been mistaken for other gemstones such as sapphire or emerald. First discovered in the 1500s, tourmaline witnessed its popularity skyrocket in the 1800s and 1900s primarily due to its demand in Asia.
While for years the United States remained one of the biggest mining sites for tourmaline, new discoveries of mines in Brazil, Afghanistan, and Madagascar have produced some of the world's finest paraiba tourmalines and reignited its popularity worldwide. Here are some of the world's most notable tourmalines.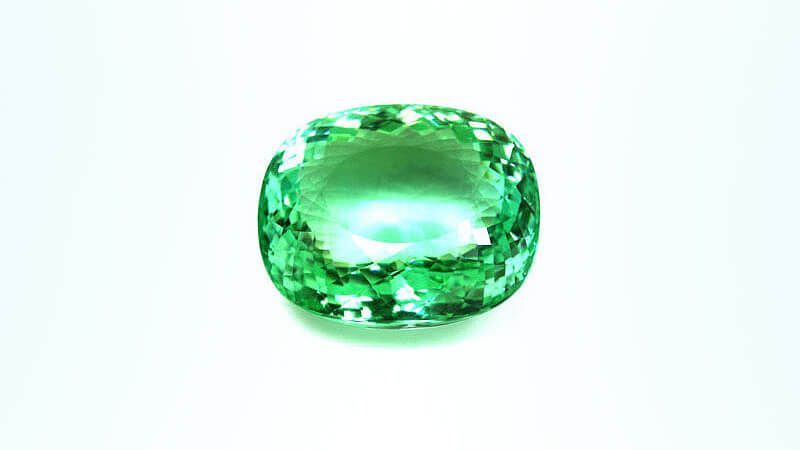 The Ethereal Carolina Divine Paraiba
The Guiness world record for being the largest tourmaline belongs to the Ethereal Carolina Divine Paraiba. Weighing in at a whopping 192 carats, this paraiba completely eclipsed the previous record holder weighing 52 carats. Paraiba tourmalines in general are extremely rare, with one being mined for every 10,000 diamonds.
This record-breaking tourmaline is nothing short of remarkable, and has been valued at up to $125 million. It has since been set into a necklace designed by Moneca Kaufman, a Canadian Jeweler who probably named it the Paraiba Star of the Ocean Jewels.
Empress Tzu Hsi's Tourmalines
The Empress Tzu Hsi was the last empress of China, reigning from 1835 – 1908. It was well-known that the Empress was obsessed with pink tourmalines, and is often credited with bringing about the first wave of tourmaline popularity in the world. Using her extensive wealth she purchased nearly every gem-quality tourmaline produced in the United States during the later parts of her life.
The Chinese government worked closely with Tiffany and Co to export over 120 tons of pink tourmaline rough material, mainly to be used as carvings. The empress adored pink tourmaline so much that when she passed away in 1908, she was laid to rest on a pink tourmaline pillow, one of the thousands of pieces in her collection.
Queen Elizabeth's Tourmaline Brooch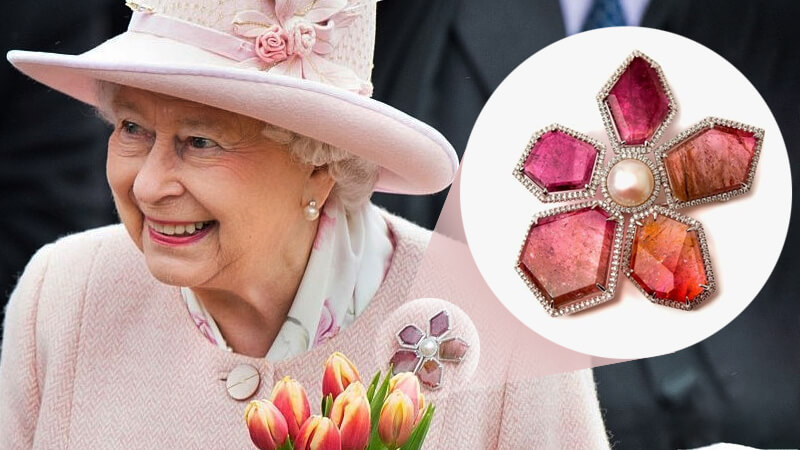 No notable collection of gemstones is complete without a mention of the Crown Jewels of England. They are one of the largest and perhaps most well-known collections in the world. Queen Elizabeth was known for making several additions herself to this collection and is known to favor colored gemstones over diamonds.
Not long before her passing away, she was pictured donning one of her favorite pieces – the Saskatchewan Tourmaline Brooch. Gifted to her by the Lieutenant Governor of Saskatchewan, this brooch was designed by Rachel Mielke. It features diamonds, pearls, and 5 exquisite Madagascar tourmalines set in white gold in a floral pattern.
We hope you enjoyed reading about the rich history of this fascinating gemstone. If you are planning to buy one for yourself, then you should look for the uniformity of color in it and an eye-clean disposition. Having a collection of gemstones is not just a hobby, it's a way to creating legacy for future generations. Add this sparkling gemstone to your collection and who knows, one day, it might contribute to the rich history of paraiba tourmaline?