Gemstones are some of the most coveted material possessions in the world. They spend thousands of years in the earth's recesses before turning into valuable entities. There is a sense of history in their genesis and intrigue in their rarity. Cultures from around the globe have regarded various gemstones as mystical talismans with religious and spiritual connotations. Here are some of your favorite gemstone's stories and the legends associated with them. 
Ruby Gemstone
In Sanskrit ruby is known as 'Ratnaraj', which translates to the king of gemstones. Indeed it's a befitting title. The red gemstone has been mentioned four times in the Bible. The clergy associated it with beauty and wisdom.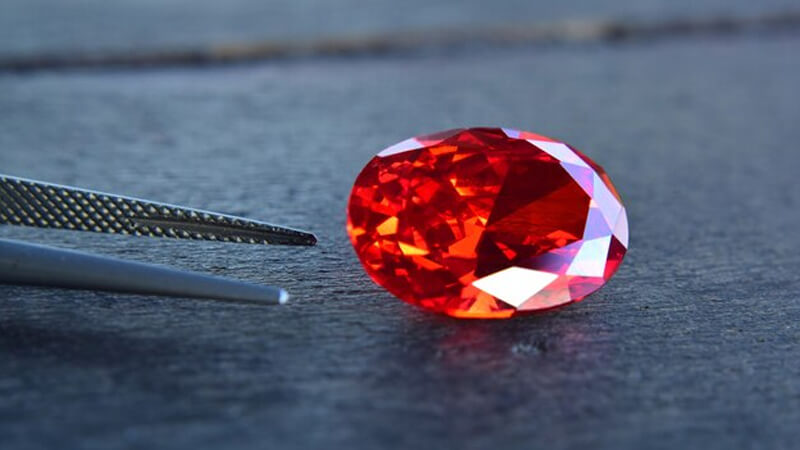 In some cultures, the vivid red color of rubies has been likened to blood. Therefore, rubies are hailed as protectors of life forces. Wearing ruby not only helps with longevity but also ensures good health and happiness. There was a time when it was believed that rubies have magical powers and so they glow. But later on science made it possible to understand that it's the chromium present in the mineral corundum which is the actual magic behind the glow.
Ruby is an important engagement ring gemstone due to its status as the gemstone of passion.
Sapphire Gemstone
Sapphire (the September birthstone) has been revered and feared in many cultures across the world. The ancient Persians believed that the world was held up on a pedestal made up of chips of blue sapphire. According to a legend, the sunlight reflecting off the pedestal also gave the sky its blue color. 
The ancient Greeks believed that sapphires had a strong connection to the spirit world. Whilst visiting the oracle of Delphi, the ancient Greeks wore sapphire jewelry as sapphires could help in telling the future. Necromancers and witches were also believed to use sapphires as an instrumental tool in their magic.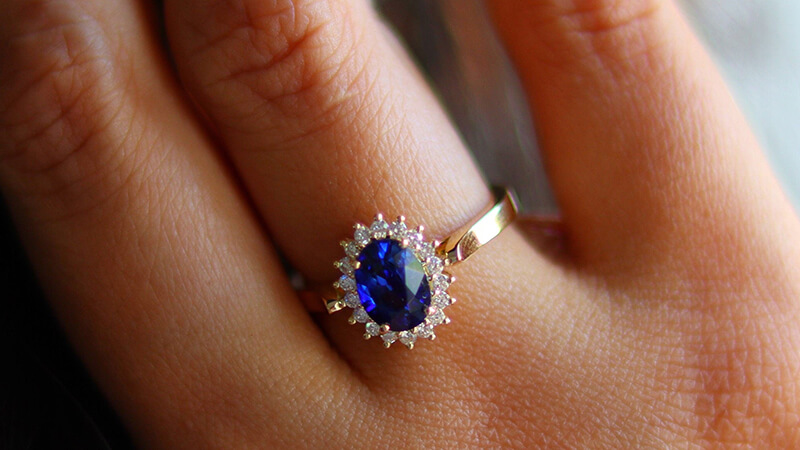 Sapphire has been hailed as the stone of destiny and the Royal protector. The royals and aristocrats felt threatened by feudal uprisings and potential usurpers within their courts. They wore sapphire jewelry in the belief that it will protect them from the ill-will and envy of their enemies.  
Emerald Gemstone
This brilliant green gemstone is called the 'Jewel of Kings' and is celebrated as the May birthstone. Emerald is associated with the season of spring and is considered an emblem of rebirth, vitality and youth. 
It was favored by the Egyptian queen Cleopatra who is famous for her unparalleled beauty. She adorned herself and her palace with emeralds and also presented them as gifts to foreign dignitaries who visited her court.  
In some cultures, emeralds were worn as talismans as they were believed to have the power to attract riches and increase mental strength. Emeralds are also celebrated as harbingers of truth and destroyers of illusions.  
Aquamarine Gemstone
The icy blue gemstone looks exciting and soothing at the same time. These optical qualities have informed the myths and legends surrounding it as people often link aquamarines to clarity, serenity and harmony. As the March birthstone, Aquamarine is also associated with spring and the power of transformation.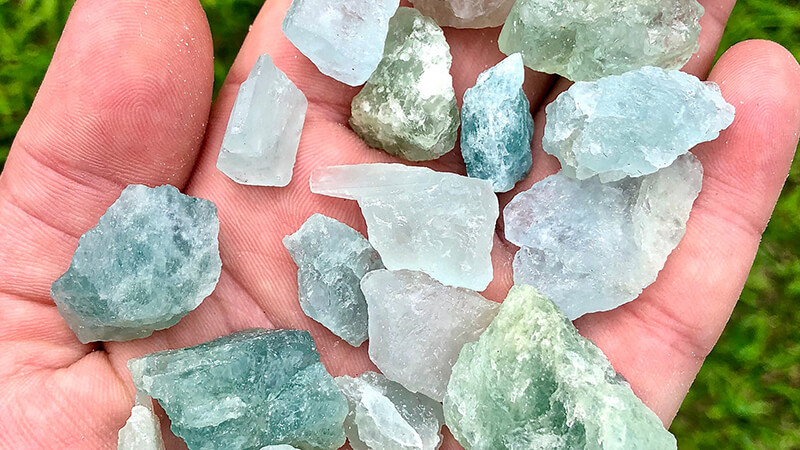 In Latin aqua means 'water' and marine means 'sea'. Therefore, etymologically aquamarine stands for 'water of the sea'. Aquamarine is believed to have deep ties to the ocean. In ancient Rome, sailors used to wear aquamarine amulets to be protected from unknown waters. 
Ancient Egyptians carved aquamarine crystals into animal shapes and wore them as jewelry in an attempt to preserve their vitality and enhance the duration of their lives.  It is also known as the 'Stone of Courage'
Garnet Gemstone
The garnet features multiple times in religious texts and mythical stories. Garnet was also believed to be presented to Solomon by God. In Greek Mythology, Hades: The king of the underworld gave his wife, Persephone pomegranate seeds when she was leaving on a journey. Those pomegranate seeds are believed to be either pyrope or almandine (red varieties of garnet). Therefore, the Greeks use garnets as gifts given upon departures as they are believed to protect the traveler and strengthen the emotional bond between separated lovers.  
A Roman engraver engraved the portrait of the ancient philosopher Plato, on a garnet crystal. Garnet also features in the legend of Noah, the biblical character who saved all life on earth during a flood. Noah was guided by a green lantern made of tsavorite garnet. In the Koran, Garnets are believed to illuminate the fourth heaven. 
Tourmaline Gemstone
The legends surrounding this gemstone vary from region to region. Tourmalines offer an eclectic range of colors: pink, green, blue etc. Some Australian and African shamans believed that tourmaline could diagnose illnesses and reveal & solve complex emotional issues.  
The ancient Egyptians believed that tourmalines' rich color palette traces its roots back to when the gemstones emerged from the depths of the earth and passed through a rainbow.
Some cultures worship black tourmaline as the destroyer of evil. And some native American tribes use darker shades of tourmalines as funeral gifts. 
If you feel compelled by these myths and legends and want a brilliant gemstone for yourself, explore our collection of color gemstones and designer jewelry.