In the world of gemstone jewelry, where beauty meets sparkle, only a few stones enchant us the way spinel does. Although spinels are often overshadowed by more well-known gems like rubies and sapphires, you can't overlook their timeless elegance that is second to none. The beauty of spinel is, after all, a marvel to behold. Among the different hues of spinel, the fiery red and serene blue stand out as two of the most charming options for pendants.
The gem's vibrant red or blue color, set against the backdrop of precious metals, creates a marvelous contrast that enchants the beholders. A spinel pendant is more than just an ordinary accessory; it is an embodiment of timeless allure and refinement and a testament to the enduring beauty of nature's treasures. Are you considering getting a spinel pendant but can't decide which one to choose? Let's embark on a journey into the dazzling world of spinels, where we will unravel the beauty of red spinel vs. blue spinel pendants, all while unveiling a selection of breathtaking pendant styles.
The Underrated Beauty of Spinels
Before we dive into the comparison, it is essential to understand what makes spinel a gemstone of timeless appeal. Spinels boasts a rich history that spans centuries. These underappreciated gems, which were often mistaken for rubies and sapphires, have been adorned on several royal crowns and jewelry pieces.
Have you heard about the famous Black Prince's Ruby, set on the British Imperial State Crown? It is a noteworthy example of a red spinel that was mistaken to be a ruby for centuries!
Spinels are also known for their other remarkable qualities, such as their excellent rating of 8 on the Mohs scale of hardness. Their durability makes them gemstone jewelry must-haves, suitable for daily wear.
Red Spinel: A Gemstone of Fiery Passion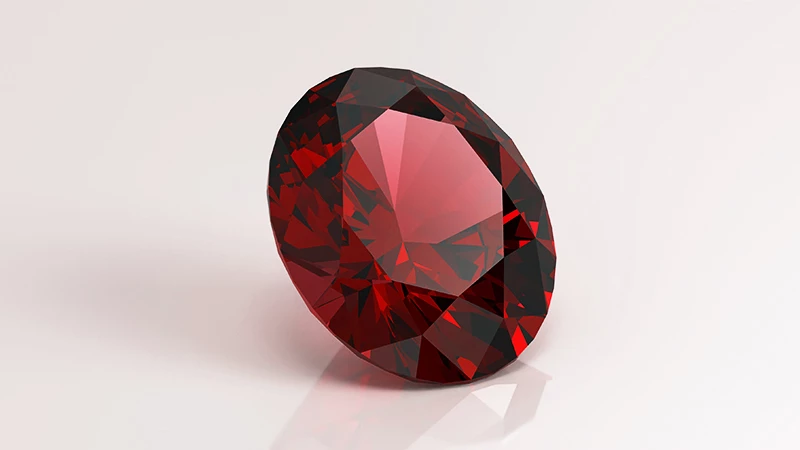 Red spinel is a gemstone of fiery passion and elegance, known for its vibrant and deep hue. It is a stone with a rich history that dates back centuries. Ancient people from different cultures used to believe that red spinel offers protection from harm and evil to the wearer and enhances their vitality.
This red gemstone has also earned itself the title of "the great imposter," as it was often mistaken as ruby. Aside from the Black Prince's Ruby, the Timur Ruby is, in fact, another example of a polished red spinel confused for a ruby!
Symbolism of Red Spinel
The vibrant red color of red spinel is reminiscent of a burning flame, making it a powerful symbol of courage, love, passion, and vitality.
The vivid red hue of spinel encourages a vibrant approach to life, offering the wearer strength and ability to overcome challenges in their life. It also represents intense emotions of love, passion, and devotion in romantic relationships.
Red Spinel is perfect for anyone, whether a person who appreciates beauty, a romantic at heart, or someone with a spirited and determined nature. The symbolism and elegance of red spinel jewelry are, after all, hard to resist.
Blue Spinel: A Gemstone of Tranquil Elegance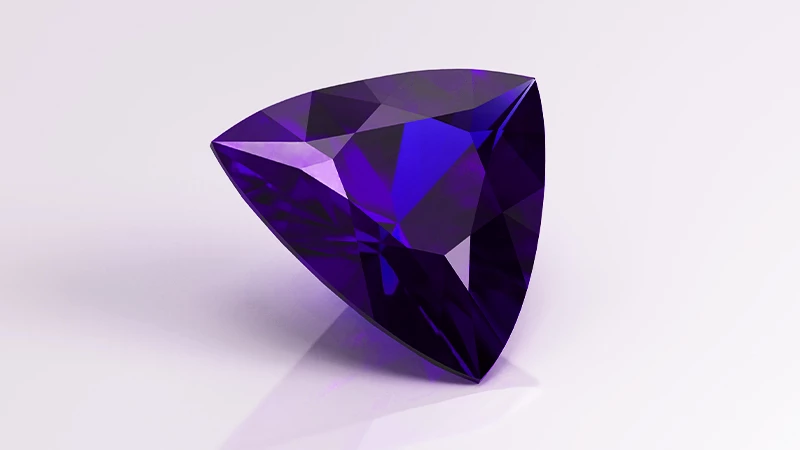 Blue spinels exude radiance and serene elegance. They come in various shades, ranging from soft aqua to rich navy blue, evoking a sense of grace and calmness. People in ancient times believed that blue spinels possessed healing qualities and often associated them with water and the heavens.
The Symbolism of Blue Spinel
Blue spinels, with their tranquil and soothing hue, carry the symbolism that centers around qualities of peace, wisdom, healing, and inner balance.
The gem's color evokes a feeling of peace and relaxation. Moreover, blue, as a color, is known to stand for balance and harmony. As a result, blue spinel is said to bring equilibrium in one's life and foster stability. Blue spinel is also believed to help individuals achieve mental clarity and make thoughtful and well-informed decisions.
Blue spinel jewelry exudes radiance and elegance. It is an ideal choice for those who appreciate the tranquil hues & elegance and seek inner peace, balance, & a sense of calmness in life.
Red Spinel Vs. Blue Spinel Pendants: Which One To Choose?
The choice between a red spinel pendant and a blue spinel pendant is ultimately your personal decision. You likely want the jewelry to align with your style and taste. Both are appealing in their own ways and hold deep symbolism. But if you are still unsure, here are a few factors you can consider:
Versatility and Style
Both red and blue spinel pendants offer versatile designs. The vibrant brilliance of red spinels looks great in various pendant settings, from classic to modern. Blue spinel's soothing hue complements both basic and intricate designs. You can also go for a halo setting to bring out the timeless beauty of blue spinel pendants.
Occasions
Blue spinel pendants offer a calming and elegant aura. You can wear them as daily reminders of peace or on a special occasion that calls for a touch of understated classiness. Red spinel pendants, on the other side of the spectrum, exhibit a bold color and are a great choice for evening parties, date nights, and similar extravagant and lively occasions.
Red Spinel Pendant and Blue Spinel Pendants — A Feast to the Eyes
Check out these gorgeous red and blue spinel pendant styles, each catering to different tastes and occasions!
Solitaire Pendant
Nothing can beat this classic and timeless design featuring a single red spinel gem in a simple setting. Pair this pendant with a gorgeous black dress and allow the allure and brilliance of the gem's fiery hue to take center stage!
Halo Pendant
A halo pendant is a must-have in your jewelry collection! And nothing can beat the elegance and captivating contrast of a blue spinel gem enclosed by a halo of smaller diamond or white sapphires.
Vintage-Inspired Pendant
A pendant with antique design and detailing is not enough to give it a vintage look. Add a finishing touch of old-world charm with a red spinel gem.
Are you a lover of everything vintage? This pendant style is crafted just for you!
Chic Pear-cut Pendant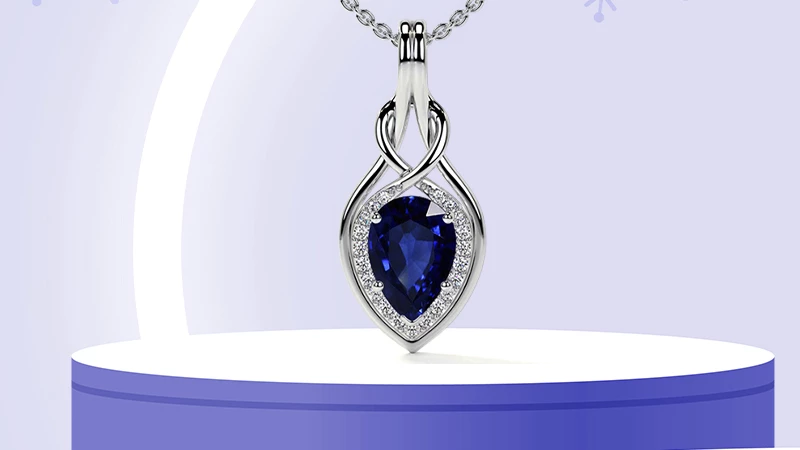 Are you looking for a pendant that can make head turns? You cannot go wrong with this style! The pear-cut blue spinel surrounded by sparkly diamond accents in this chic designer pendant looks breathtaking. It is the perfect accessory to add a hint of glam and grace to your appearance.
Heart-shaped Pendant
Perfect for romantic gestures, a heart-shaped red spinel pendant, symbolizing love and passion, is an ideal gift to surprise your loved one on her birthday, anniversary, or any special occasion!
Which Spinel Pendant Won Your Heart?
Both red and blue spinel pendants are a must-have for any gemstone jewelry lover. Their timeless elegance, rich history, and symbolic significance make them a cherished addition to any collection. Whether you like the fiery passion of the red spinel or are drawn to the soothing beauty of the blue spinel, these pendants are sure to capture hearts. Lucky for you, GemsNY offers a magnificent collection of spinel pendants!