Are you getting engaged soon and excited to go shopping for your exceptional engagement ring with your husband-to-be? Let's double up the joy with an aesthetically appealing two-stone engagement ring that is not only romantic but also a symbol of endless love.  
In French, a two-stone ring is called the 'toi et moi' ring, meaning 'You and Me', making it a romantic choice for couples who want to express their everlasting love for each other. A two-stone ring incorporates two stones that nestle each other on the upper part of the finger. The two stones in the ring can be in different colors, shapes, sizes and cuts, depending upon the aesthetics of the person you're buying it for.
History of Two-stone Engagement Rings
In order to know where it all started and how the charm of the two-stone ring amazed jewelry admirers, we have to go back to the Georgian era. One of the greatest military generals, Napoleon Bonaparte, proposed to his fiancee, Josephine de Beauharnais with a pear-shaped sapphire and diamond two-stone ring. 
Since then, the two-stone rings have been a symbol of love for couples. The graceful appeal of the two-stone ring for engagement can make every woman fall for its splendid beauty.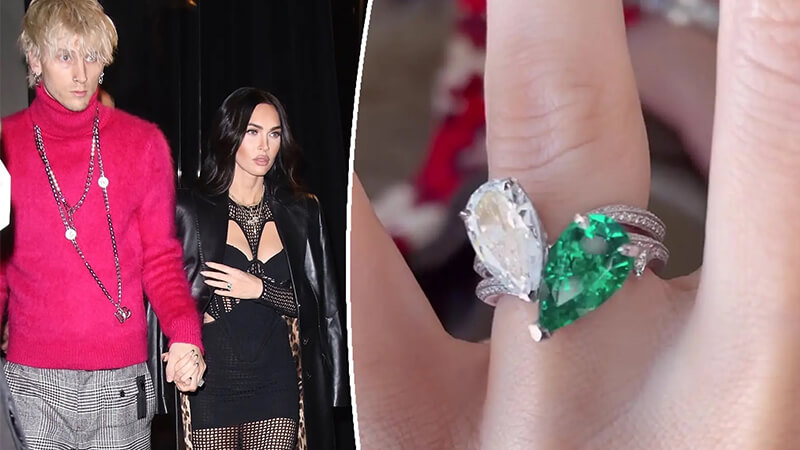 Celebrities like Megan Fox, Ariana Grande and Emily Ratajkowski have made the two-stone ring a sensation among all the couples who want to design a meaningful engagement ring for their partner.
Let's quickly take a tour of our breathtaking two-stone ring collection that will make your engagement as romantic as it can be.
Two-stone Pear-shaped Sapphire Ring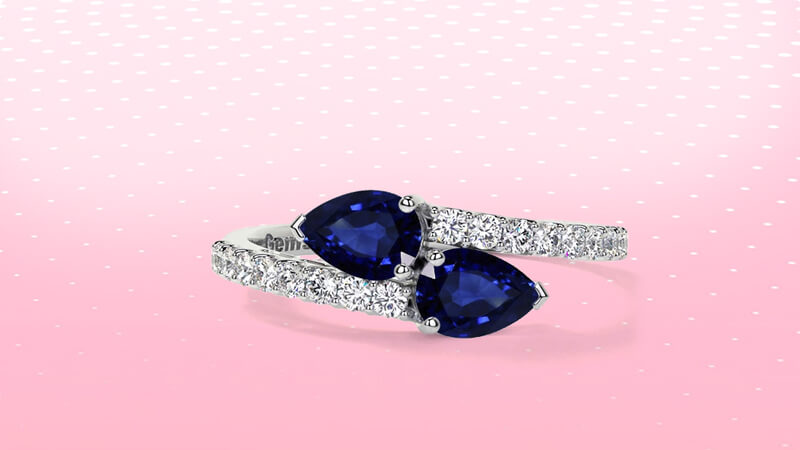 Love the aristocrat's favorite stone sapphire? Look at the awe-inspiring beauty of this two-stone sapphire engagement ring in 14k white gold embedded with two pear-cut sapphires that encapsulate its true beauty. The bypass shank garnished with small pave diamonds looks very compelling and this arrangement symbolizes an everlasting bond between the two of you.
Two stone Diamond Ring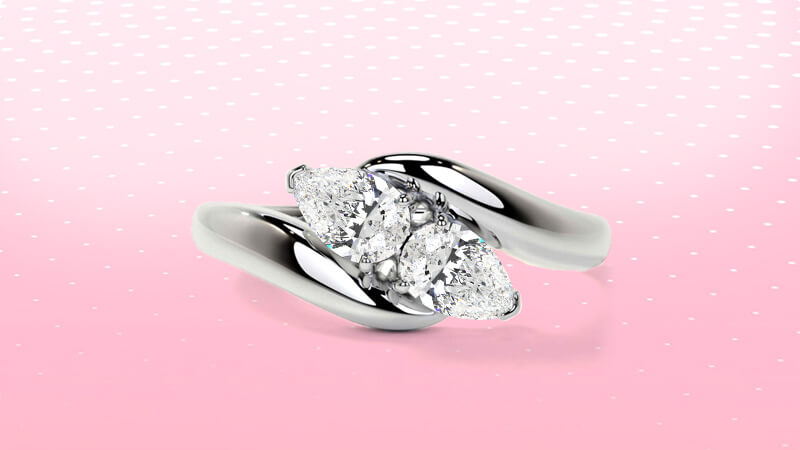 Diamond is always the first choice of every woman when it comes to designing an engagement ring. The two-stone diamond engagement ring will be a symbol of your never-ending love for your partner. Select a perfectly shaped diamond that matches the uniqueness of her personality and makes her look more attractive.
Also Read, Famous Two Stone Rings
You can choose a simple or high-profile ring setting for your modern two-stone diamond engagement ring, depending upon the liking of your partner. If you love to make your ring more lavish and sparkling, consider adorning the shank with small diamonds.
Two stone Birthstone Ring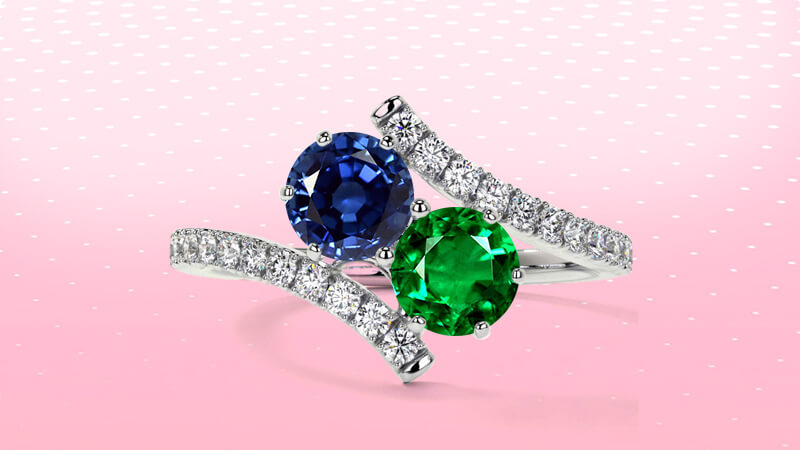 Having the birthstones of both of you in your engagement ring is romantic, isn't it? Add a sentimental touch to your unique two-stone engagement ring by embedding the birthstone of your partner and yours. This will make the engagement ring meaningful and make your proposal special that she will never forget.
Two stone Halo Ring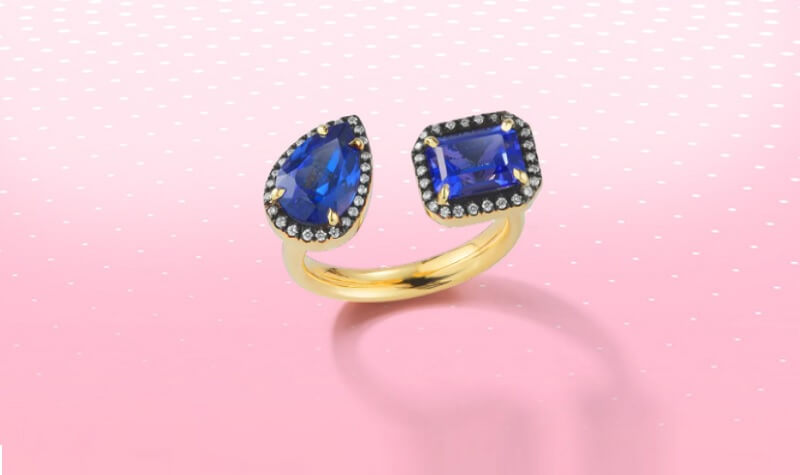 Honor your age-old love with a striking two-stone halo ring. The electrifying appearance of the ring will add character to her outfit and make her look unapologetically beautiful. The encircling diamonds around each stone will add glitter to the stones and make the ring look dramatic. 
Let the time be the witness of the union of two souls when you place a heart-stirring two stone engagement ring on her finger. Explore our wide range of delightful two-stone rings collection to get a piece that augments your partner's presence.
We are savvy at designing a unique two-stone ring that will speak your true love for your partner. If you come up with a design of your own, do not hesitate to get in touch with our experts. Don't wait! Grab a unique two-stone ring now.