You must have imagined your man kneeling down and pulling out a ring to make you his queen forever, haven't you? Well, it's a dream of all women to be proposed by their partner sinking on one knee. Somewhere, your lady has a spot in her mind where she imagines you to bend on one knee and propose to her.
Proposing to your girlfriend is always a nervous situation. The fear always remains of how she will respond: will she say Yes or No? It's a stressful situation anyway.
But wait…. where did this tradition come from? Why do men have to get down on one knee to propose? Who started this tradition to drop down to one knee and propose?
History of Proposing on One Knee 
These questions always tickle our minds. Let's find out the reason behind this mystery of why do men get down on one knee to propose?
Medieval Ages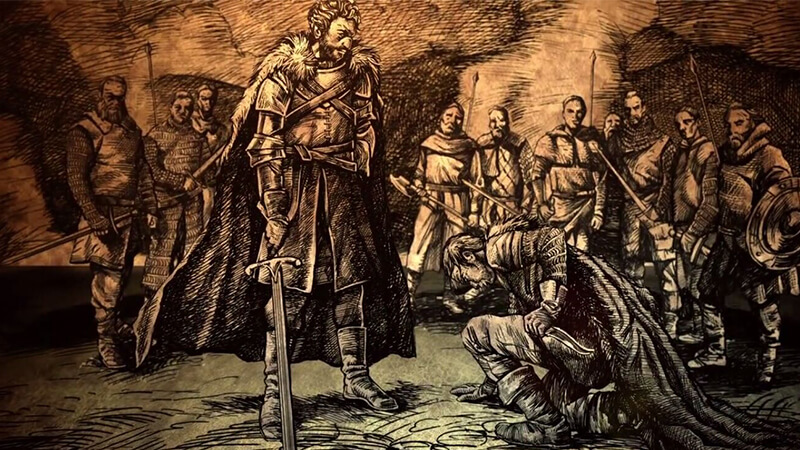 This tradition takes us back to the medieval times when knights used to bow down under the nose of their lord to exhibit their utmost loyalty and respect. Some stories claim that knights used to bend down before their emperor to show their loyalty and honesty towards the king and the kingdom.
Earlier, getting down on one knee wasn't considered a sign of proposal but a display of respect and devotion to the lord. People also used to bow down on one knee to show their loyalty and reverence to their highness. In time, the sword was somewhere replaced with a ring and lord with your loved one, though one thing remained unchanged: the expression of loyalty and honesty.
How It Got Famous?
Advertising campaigns of the 1900s had a key role in making the concept so popular. These campaigns had been major players in making the concept of proposing on one knee a global trend. Since then, men have been proposing to their partner on one knee, and now it has become a symbol of love proposal.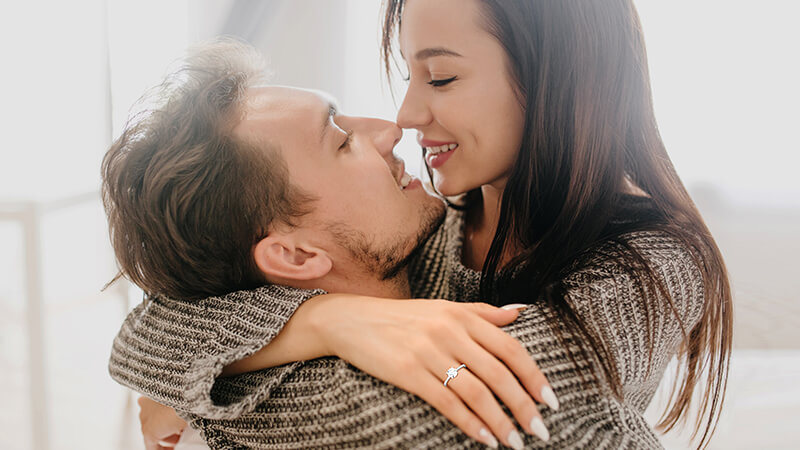 Diamonds and proposals are a match made in heaven. Get a marvelous diamond engagement ring and kneel down before your partner to make her yours forever and ever. But wait… a little saving on your gift would allow you to spend more on food and beverages. GemsNY has attractive offers on designer jewelry and engagement rings. Check out our collection and get a beautiful diamond engagement ring for your partner.
Interesting Facts
One of the interesting facts is that the ritual of getting down on one knee depends upon religion. There are many religions in which people genuflect to pray, displaying their devotion to God.
However, the origin of the tradition is still not confirmed. Some believe that man faces a woman's womb while bending down where new life is formed and honor her for having such a blessing. Bending down on one knee also represents that woman is a unique creation of God and should be respected.
Men kneel down on one knee to show their respect and loyalty towards their partner. They promise to be together in every situation in life and surrender themselves in love. They also show that they are ready to accept fatherhood and remain loyal in all circumstances.
Bonus Tips Before Dropping Down to Propose Your Partner 
Keep your proposal a surprise
Choose an interesting and romantic place to propose
Get a beautiful proposal engagement ring (a diamond ring will do the magic for you)
Make sure you both are on the same page and share the same bond
Find the right moment to propose. Don't rush into things
Make sure your photographer captures the moment 
Let your partner feel the warmth of the moment! Don't wait too long to ask "Will You Marry Me?" Celebrate love with your partner this year.
GemsNY has got you covered with many proposal gifts. We have an enormous range of natural diamonds and lab grown diamonds to make your day delightful. Our experienced staff will also help you in customizing your jewelry with your selected metal, stone, and design.