Movies make a dramatic impact on your life. They influence your mind, behavior, and of course, look. Everything changes the moment you walk out of a movie theater, from your walk to how you talk. You turn your entire life into a movie, start acting like the protagonist that your life needs, and hear background music as you look out of the window of your car. And if we talk about romantic movies, they grow over you before you know it, and you start planning your proposal in your head.
Romantic movie proposal ideas sound larger than life if not impracticable. They are so moving that you can't help but think of proposing to your love like they do in the movies. The way show business portrays romance in the movies is so appealing that it makes everyone fantasize about their love story in the same manner.
A Star Is Born (2018)
A Walk To Remember (2002)
Pretty Woman (1990)
By The Sea (2015)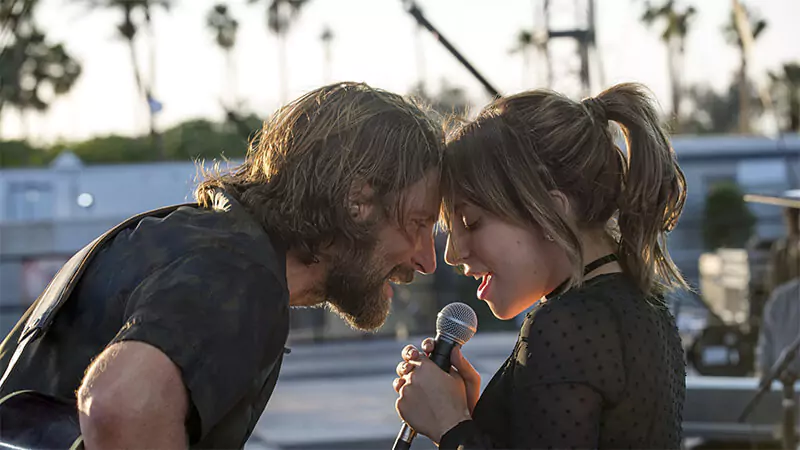 Hello Jack! If painting is not your cup of tea and you're looking for a way to woo your Rose, you're in for a treat. In this article, I'll share with you some of the most romantic movie proposal ideas that'll not only make her accept your proposal but also adjust a bit on the floating door so that you fit on it. So, without further ado, let's sail your love story!
Also Read: Cute Animal Proposal Ideas
A Star Is Born (2018)
In this 2018 romantic drama, Bradley Cooper sneakily proposes to Lady Gaga with a ring that he personalizes out of his guitar string. If you know how to play guitar and she's a fan of your music, it's about time you fashioned your favorite guitar string into a ring and proposed to her. Before you make yourself feel that this is one of those proposal ideas from movies that only work for the artists, let me tell you that that's not the essence of this idea. The crux here is not the guitar string but how simple things can make a big difference to something special. Sometimes simplicity is just too grand to acknowledge. If you're not an artist, it doesn't matter.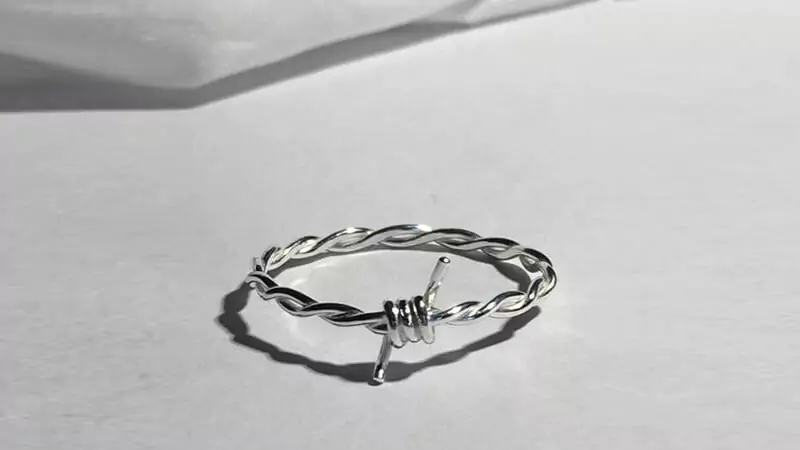 You can make a ring out of any of the things you come across in your natural routine. For instance, you could even make a ring out of that small wire constricting the cord of your mouse on your workstation. Believe me, it's sufficient. What matters is the thought that goes behind it and not the grandness with which you've initiated your proposal. Romantic movie proposal ideas like this might sound too basic to go with, but that's not true. It doesn't matter whether you're proposing to her with an opulent diamond ring or a ring that you've created out of a wire.
A Walk To Remember (2002)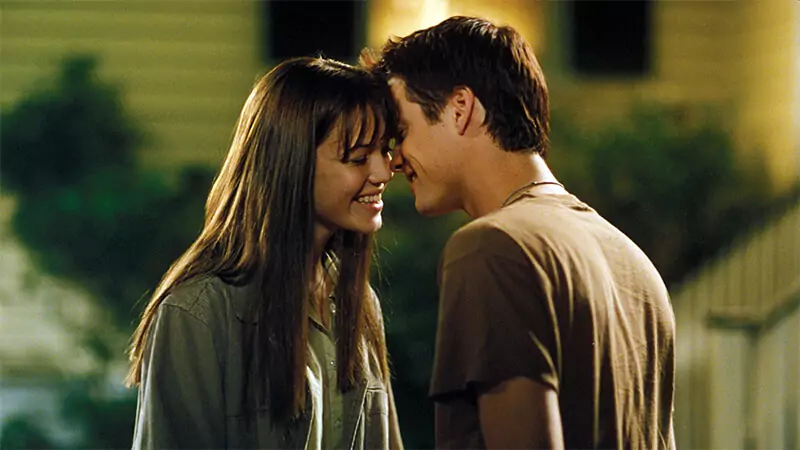 This is probably one of the most loved romantic dramas that's also critically acclaimed. Proposal ideas from movies like this aren't unique but inspiring. In this movie, Shane West proposes to Mandy Moore while he's fulfilling one of her wishes of seeing a comet through a telescope. The idea here is to express your feelings to your love while fulfilling one of her wishes. The wish could be anything from the smallest of things to the most magnificent of them all. Start fulfilling her wishes, Jack!
People Also Like: Magical Disneyland Proposal Ideas
Pretty Woman (1990)
Well, our list of movie-worthy proposal ideas will be incomplete without talking about this romantic comedy. While Richard Gere proposes to Julia Roberts in this movie after pulling up in a limousine and climbing up the fire escape of her apartment with a rose in his mouth – despite being scared of heights, you my friend, aren't funded for the limousine. So, drop the idea of getting a limousine on rent, merely proposing with a red rose to your love on the fire escape of her apartment will do. We're all Jackie Chan in our hearts, Jack.
So, climb that fire escape already! This is one of those romantic movie proposal ideas that every guy dreams of. But, buddy, just make sure you don't fall on your back before proposing to your love.
By The Sea (2015)
If you've seen this movie then you probably are wondering why I have mentioned it here. That's because there are no romantic movie proposal ideas that you can get from this movie. Well, if you haven't seen the movie, let me enlighten you about it. Starring Angelina Jolie and Brad Pitt – perhaps the most talked about ex-lovers in Hollywood – this movie tells the story of a couple who are trying to 'repair' – yes, that's what's written in the IMDB plot of this movie – their marriage by vacationing at a hotel by the sea, leaving behind the humdrum of life.
You May Also Like: Creative Proposal Ideas
Now, the reason why I'm talking about this movie with you is that it conveys a powerful message – no matter what the situation is, always stick to your partner. All the quarrels and differences in opinions will always be there, but you need to make sure that you don't leave her hand. Stay by her side and care for her, for she is the light of your life.
*Credit Source –
Image 1st – https://www.wallpaperflare.com/movie-titanic-kate-winslet-leonardo-dicaprio-wallpaper-cwhze
Image 2nd – https://www.wallpaperflare.com/a-star-is-born-2018-movies-hd-4k-5k-lady-gaga-two-people-wallpaper-pxkul
Image 3rd – https://pinterest.com/pin/760686193330787184/
Image 4rth – https://www.wallpaperflare.com/a-walk-to-remember-in-love-happy-pair-two-people-togetherness-wallpaper-yxus
Image 5th – https://wallpapercave.com/w/wp5271048
Image 6th – https://www.themoviedb.org/movie/314385-by-the-sea/images/backdrops