Don't follow the old trends that relied on spending a lot of money to get a magnificent engagement ring. You can quickly grab a decent engagement ring without hitting your pocket.
Nowadays, women prefer to wear color gemstones instead of diamonds in their engagement rings. Color gemstones are much more affordable than diamonds. They are highly adored by royal families; for example, Kate Middleton was proposed to by Prince William with a halo sapphire engagement ring.
Here we are presenting you the 10 most affordable rings which you can quickly grab for under $500.
1. Round-shaped Sapphire Engagement Ring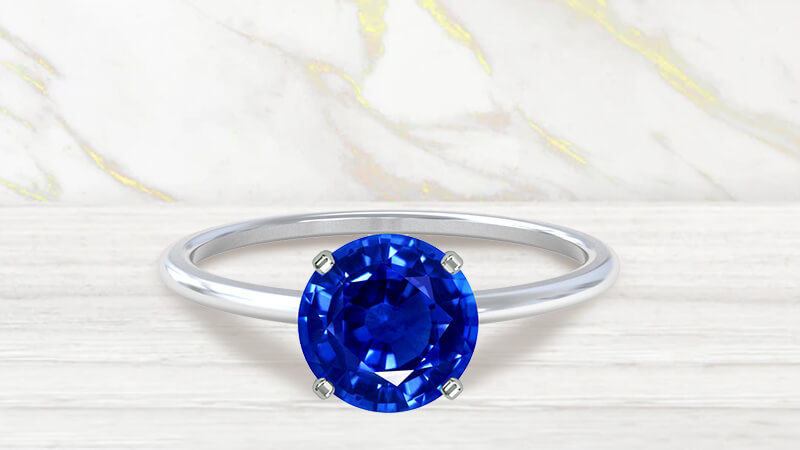 When it comes to an engagement ring, sapphire is always a classic choice to go with. Choose to shine on your engagement day with a striking sapphire ring. Well, the shape of the stone is another factor to chew over. A round sapphire is one of the classic shapes that can accentuate your personality and make you look like a star at any party.
You don't have to stretch your budget to get your dream sapphire engagement ring. We have got you a large collection of stunning sapphire rings that too at a modest price. Glance through the above beautiful ring you can add to your jewel collection by spending less than $500.
2. Three-stone Sapphire Engagement Ring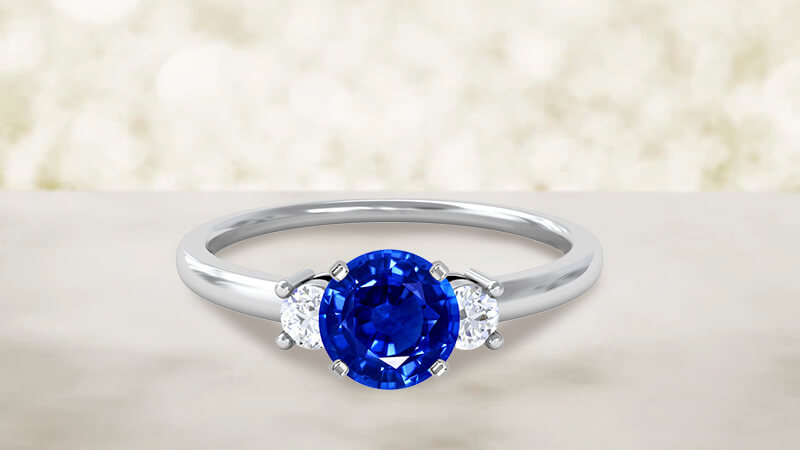 Ever since celebrities started to wear sapphire engagement rings, the obsession for sapphire among women has multiplied. Make your ordinary engagement day more than ordinary with a sapphire ring. Symbolize your love, friendship, and care with a magnificent three-stone sapphire engagement ring. Diamonds flanked on either side of the sapphire will add a character to the ring.
The three-stone ring is an exceptional choice when it comes to an engagement ring. Three stones in the ring are the symbol of your eternal love, friendship, and care for your partner. The eye-opening factor is that you don't have to go beyond your budget. We, at GemsNY, offer you the beautiful three-stone sapphire ring that doesn't stress your budget.
3. Pear-shaped Ruby Engagement Ring
Nothing can define your eternal love for your partner more than a ruby! Complement your chic attire with a pear-shaped ruby ring. The pear cut might seem modern to you, but it is from the 15th century and is still adored by women.
Let the vintage fancy vibe bloom in your engagement ring; augment your finger with a pear-shaped red ruby ring and make your engagement significant. The pear-shaped ruby might create an illusion of being an expensive stone. But the wow factor is that you can grab this unique piece of jewelry by spending less than $500.
4. Emerald-cut Ruby Engagement Ring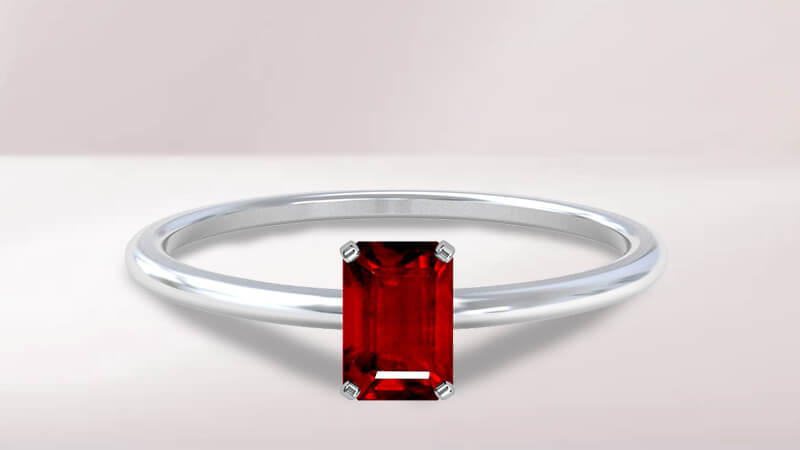 Ruby is known as the "king of precious stones" and a symbol of pure love. Put aside all the familiar shapes; wear an emerald-cut ruby engagement ring to show your edgy style statement. Emerald-cut engagement rings are very trendy and can easily fit into your budget. Stud your emerald-cut ruby with a solitaire ring setting to give it a one-of-a-kind appearance.
5. Oval-shaped Emerald Engagement Ring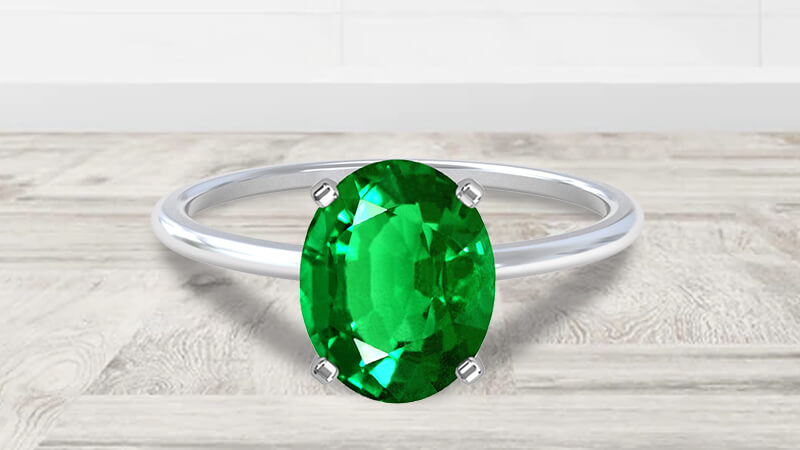 The oval shape is one of the common shapes in engagement rings. Still, oval-shaped rings can harmonize with any outfit and catch everyone's attention to you at any event. Make your engagement ring more unique; embed an oval-shaped emerald gemstone in your engagement ring. Emerald is a symbol of power, and wearing an oval cut emerald shows your unique style.
Excited about the beauty of this amazing ring! We want to elevate your excitement. GemsNY is giving you this majestic piece of jewelry at a modest price. Spend less than $500 and take this beautiful piece to please your love.
6. Marquise-cut Emerald Engagement Ring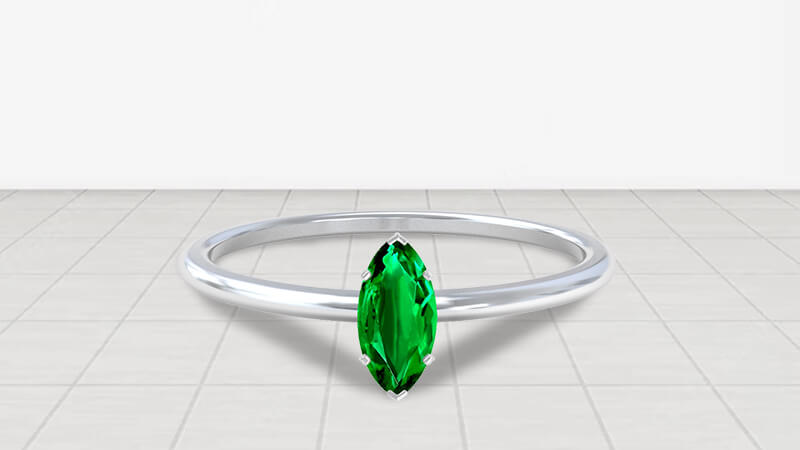 The marquise-cut boasts a fancy yet opulent appearance. Two edgy corners of marquise-cut gemstone represent your creative approach to life. Wearing a marquise-cut emerald engagement ring gives a modern vibe to your stylish outfit. This majestic engagement ring will make your finger look elongated and slim and add a proud factor to your ornaments. GemsNY is continuously focusing on making your precious jewelry affordable. The magnificent engagement ring is very affordable and able to delight your love.
7. Trillion-cut Peridot Engagement Ring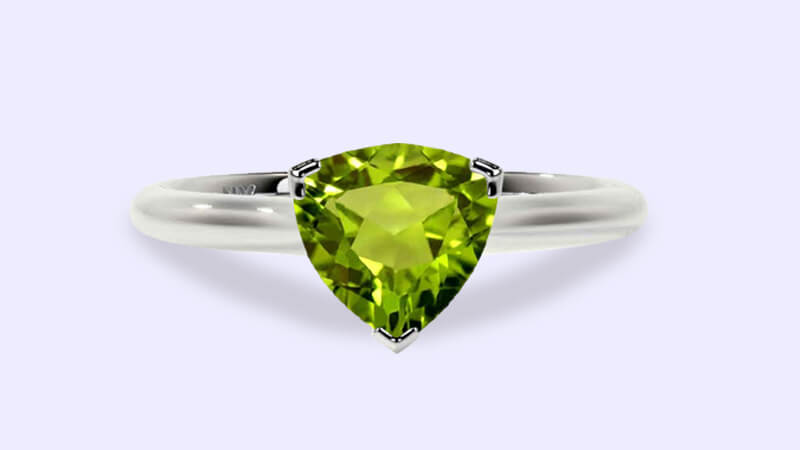 Trillion-cut gemstones are known for their brilliance and eye-pleasing appearance. A trillion-cut also makes a stone appear larger than its actual size. If you are looking for something different and unique, grab a peridot trillion-cut engagement ring. We have a striking collection of designer peridot rings at a pocket-friendly budget which is next to nothing in front of a beautiful engagement ring.
8. Cushion-cut Peridot Engagement Ring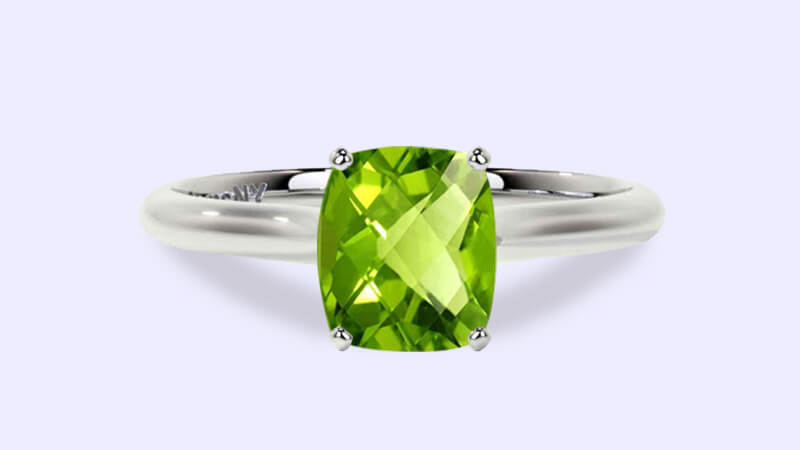 Cushion-cut gemstone is a rectangular stone with soft rounded corners, giving it the appearance of a pillow. A peridot cushion-cut engagement ring will be a completely different choice that will make you stand apart from others. Cushion-cut is also adored by celebrities; they love to style themselves with the unique cushion-cut ring. Buy a cocktail peridot cushion-cut ring and enjoy the entire spotlight on you.
9. Emerald-cut Hessonite Engagement Ring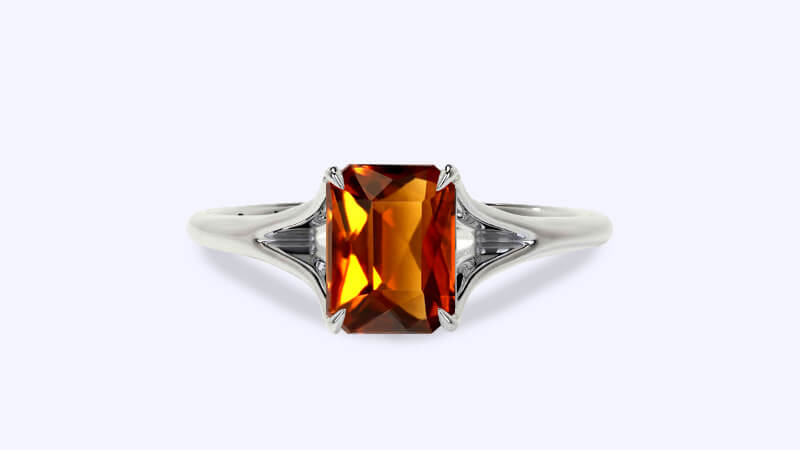 You can consider a hessonite gemstone engagement ring if you don't want to spend bundles of money. Hessonite is a variety of garnet gemstones that makes it preferable for engagement rings. Emerald-cut will emphasize the exquisiteness of hessonite and give special attention to the finger of your special one.
10. Oval-shaped Tanzanite Engagement Ring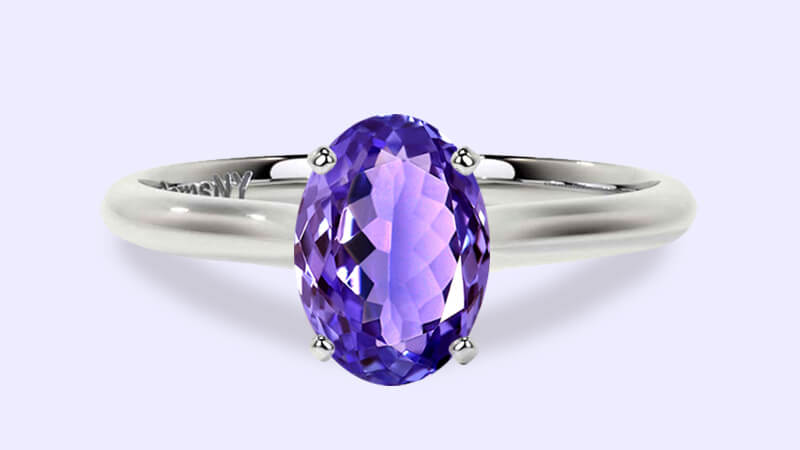 Tanzanite is significantly an affordable choice for an engagement ring. If your partner loves blue vibes, then buy her a dazzling tanzanite oval-cut engagement ring. The oval-cut tanzanite gemstone will look incredible in a solitaire ring setting. The oval shape might be common, but it can make you look distinguished at any event.
Don't let the limited budget stop you from getting a perfect engagement ring. At GemsNY, we have made it easy for you to buy an elegant engagement ring without breaking the bank. We also care about your choices. If you have any design in your mind, we can bring it to reality. Explore our wide range of gemstones and jewelry collections which will make you want more.