Do you think your significant other is planning a surprise proposal? Does he know your style and preferences? Dropping hints sneakily will be your best bet to get the ring you adore.
Your engagement ring is an emblem of a promise you make to your S. O. for marriage. It is a symbol of devotion, and commitment. This intricate piece of jewelry is going to be worn forever, so it is imperative that wear something you simply adore. Moreover, an engagement ring is a big investment, so you want to ensure he gets it right. 
Here are a few points on how you can drop clues to get the ring you want.
Send a DM
Social Media has played a significant role in our choices; whether it's home decor or everyday fashion apparel, we search social media for inspiration. If you like a ring style or adore the setting and think that this is the ring for you, you can always slide a DM into your S.O.'s account and let him know sneakily that you're expecting a ring like this. Maybe a subtle (or not so subtle) message along the lines of "If I had a dream ring, this would be it."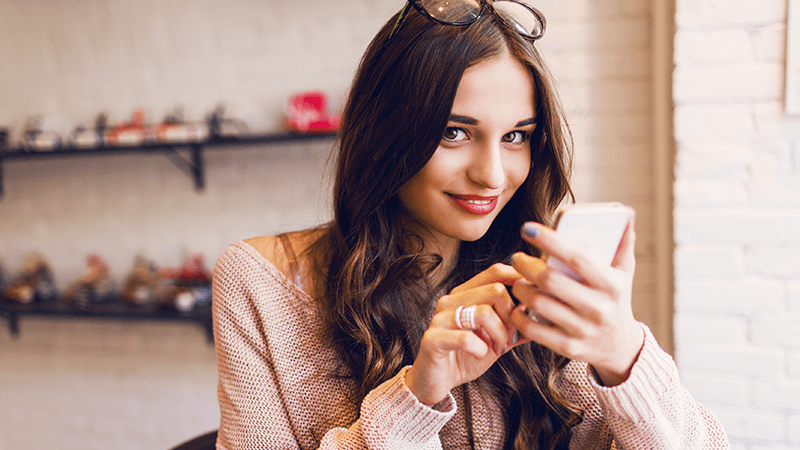 Our Instagram page will be a blessing in disguise for you, we have a huge selection of engagement rings that you will fall in love with. Check it out now, and DM him the ring you adore.
Pin it
We are sure Pinterest is the best place one goes to search for anything and everything and 100% of the time achieves what one is looking for. GemsNY's Pinterest Page is the perfect place to look for engagement rings inspiration. Once you've pinned all the ring inspirational boards, you can share them with your better half.
Pinterest boards are definitely one of the best ways to drop hints and let him know just in case he is going to pop the question – what kind of a ring you're looking for!
Design it Together
We are sure you love to bond over different things, why not play a game and ask each other to draw the kind of engagement rings they would want each other wearing and then discuss each other's likes and dislikes!
Designing the ring together will not only be a "spending quality time together" activity but also a great way to sneakily inform him of the kind of ring that you adore and would prefer. GemsNY has a great collection of rings in all different metals and styles and we allow you to design your own with our "make your own feature". 
Friends in Need are Friends Indeed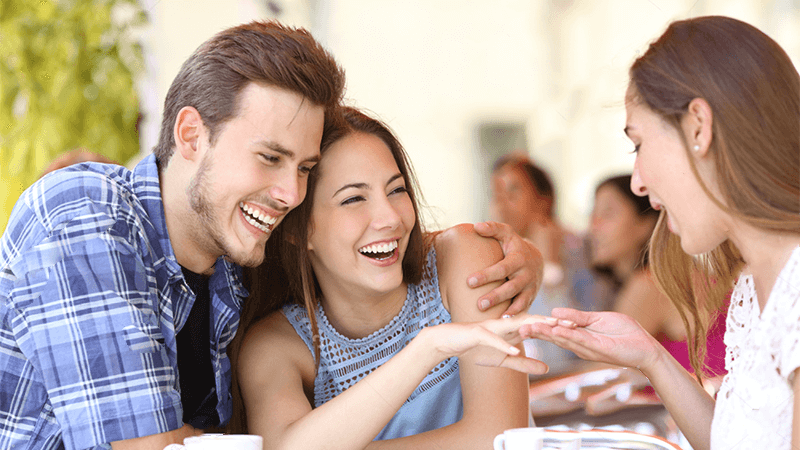 Friends are one of the best ways to drop hints for your engagement ring. There is definitely a chance that he would either ask your friends or their friends to help him out with the perfect ring for your finger. This is the best way to let him know indirectly what your favorite style of ring setting and center stone preference is.
Wallpaper of Laptop or Phone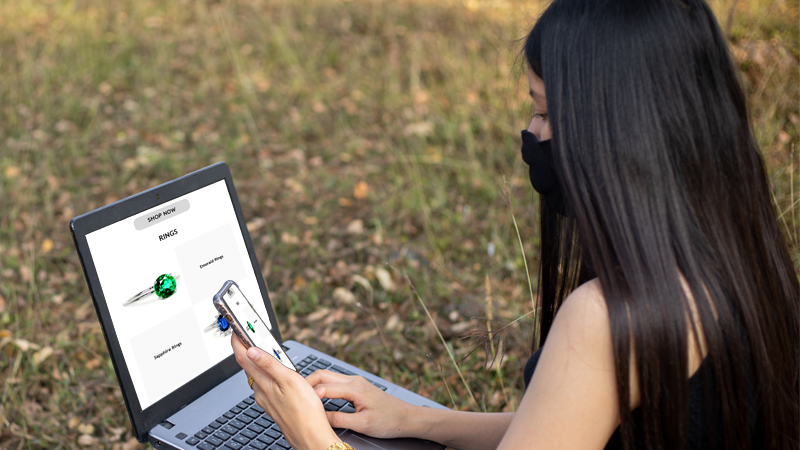 You can subtly convey your desire to have a specific engagement ring if you make intelligent use of technology. Create a collage of a few ring designs that you truly like if you want to give certain options to your beau. Use this collage as a wallpaper of your laptop computer. But if you are hooked on to one specific piece, then just keep one ring design as your wallpaper. The same can be done with your mobile phone. I'm sure that by looking at these wallpapers time & again (though not deliberately) he will subconsciously be drawn towards buying your dream ring.
GemsNY has the most elegant, classy, and timeless collection of engagement rings that you do not want to pass on. Love a pop of color than the traditional diamond? No worries, we've got you covered, we have more than 50,000+ natural-colored gems for you to choose from!