A commitment in a relationship is perhaps one of the most exciting feelings after loyalty. In fact, it ignites loyalty, fuelling the very urge to never get apart from each other. Commitments effortlessly convey thousands of emotions that were always there, right from the beginning, in the hearts of the love birds.
Hello fella, it's about time you took her breath away again!
Promise Rings
Unless you've been living under a rock, you already know what a promise ring is – a ring that symbolizes commitment in a relationship. Before you confuse promise rings with engagement rings, let me tell you that the former has no black-and-white certainties attached to it with respect to marriage as opposed to the latter one that's only given to propose marriage. Let's just put it this way, promise rings are more like a forerunner to engagement rings. Sighs…
Also Check – 12 Dainty Engagement Rings for Your Special Day

Now you might question the existence of promise rings and ask why not just give an engagement ring. Well, not everyone is confident and secure about their relationship. Not everyone is emotionally well-balanced to take the next step. Sometimes it all happens in a trice, whereas, sometimes things take time to happen.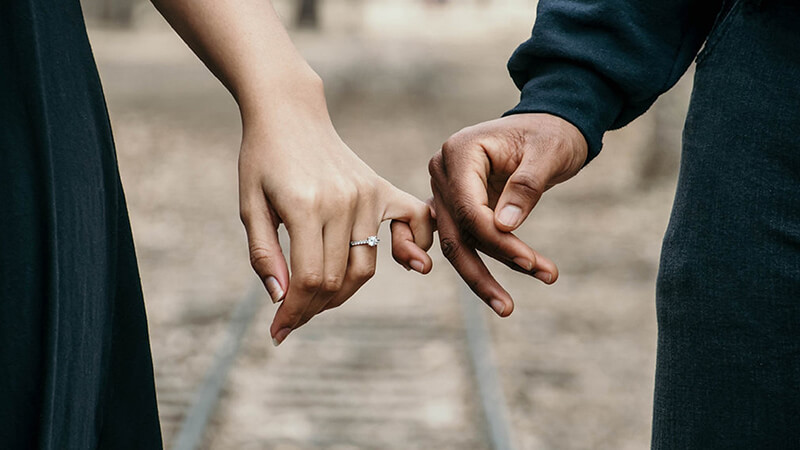 Not everyone is always ready to pick the tab for the momentous and grand engagement ceremony that they've planned in their head. Some are blessed to have amassed a fortune in a short period of time or be born with a silver spoon, while others stay busy making a living for themselves. Likewise, not everyone is lucky enough to share the same roof with their partner; some even have no choice and need to live apart because of their profession or career.
It's because of all these things that any couple might want to take time to plan their engagement. We can even put it this way that promise rings are a step ahead of dating and quite certainly fill the void of engagement rings. However, a promise ring isn't really a countdown to marriage but more like an overture to it. Having said that, marriage is definitely something both of you should discuss once you've given her a promise ring.
What Do Promise Rings Look Like?
Promise rings are just like any other rings, only you don't push the boat on them. The reason is that turning up at the office every day wearing an over-the-top ring that's not even an engagement ring can make you look a bit odd. You can fashion your promise ring as per your liking or preference. Engraving a special message on your promise ring is a great idea to add to its oomph.
How Should I Give Her A Promise Ring?
Well, that's a tricky question. As I said, promise rings are merely a forerunner to engagement rings, so, you need to keep the proposal simple. Don't get down on one knee while giving a promise ring but don't also hand it to her without making her feel special. You shouldn't propose to her with a promise ring extravagantly, but your proposal shouldn't even be a no-frills act.
Also Read – 11 Things to Know Before Buying an Engagement Ring
The proposal needs to be simple yet special. It should rightfully convey the intensity of your commitment but definitely shouldn't inflame the feelings of marriage in her mind as of now. Your proposal should make her happy but should also infuse the very idea in her mind that an alluring engagement ring is waiting to make her feel elated.
Which Is The Ideal Finger To Wear A Promise Ring?
A promise ring is typically worn on the ring finger of the left hand.
What To Do With Your Promise Ring After Getting Engaged?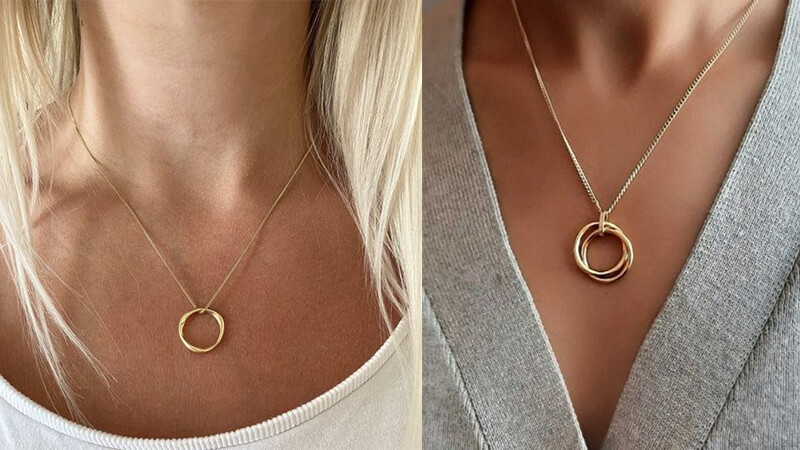 After you get engaged, you can wear your promise ring on the right hand. Some people even wear their promise ring in a necklace after they're engaged. It all depends on you. You can even keep your promise ring in a box or wear it in a necklace.
A Suggestion…
There are certain things in life that take time to happen. You need to wait for a specific moment to make them happen. My friend, there isn't any particular moment for celebrating your love and committing to the love of your life. Leave whatever you're occupied with at the moment, take out time for the most important person in your life, and share your feelings with her with a promise ring.