Spending over our estimated budget can prove to be very annoying if not disturbing. And this is especially true when the question is of jewelry, sapphire ring per se. Many of us have faced the situation at some point but why does this happen? There are many reasons, for example versatility of sapphire makes it somewhat difficult to confine the cost estimation of a sapphire ring to a single uniform matrix.
Cost Estimation of a Sapphire Ring
In order to help you save your time and money, we are providing here some tips on how to estimate the cost of your sapphire ring. 
1. Cost of the Metal
The first thing you need to consider is the metal for your sapphire ring. Why? Because not every metal suits every skin tone and every sartorial sense. Apart from that, all of us have our own inclinations towards a particular color. You might have more blues in your wardrobe while I might have blacks. Therefore, choosing a metal becomes primary.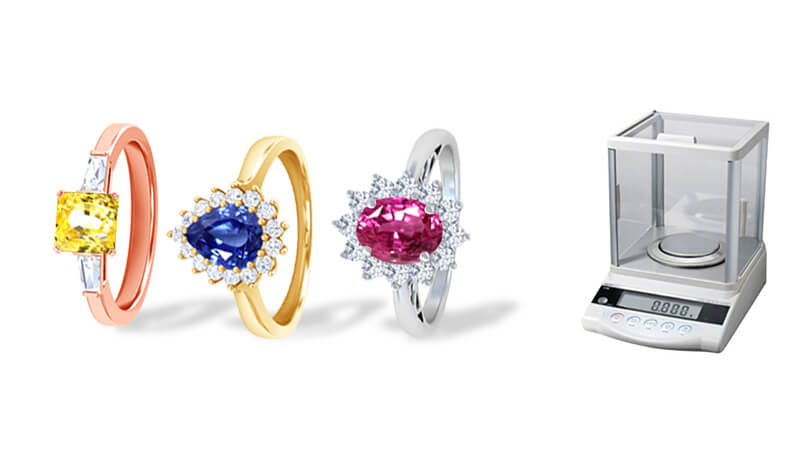 Now the cost of metal, whether it is classic yellow gold, rose gold or white gold, generally remains within a bracket for a given purity measured in karat. The cost will shift dramatically if you choose platinum instead of white gold. Know this range by checking the rates on the internet.
2. Weight of the Metal
There is only a limited measure of metal that can be used to forge a sapphire ring. After all, it has to fit your finger. This depends on the design you identify for your sapphire ring. If the design is minimalist, it will require less metal as compared to the one featuring a bold and heavy look.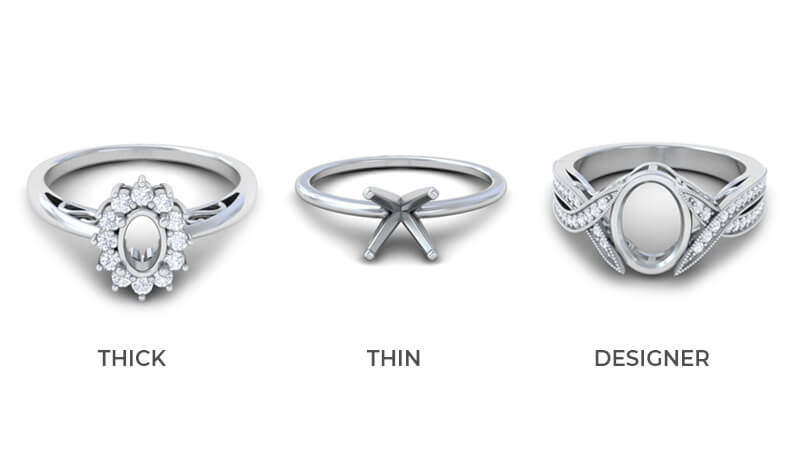 A good idea would be to see plain metal rings of various designs and check out their weights to have a fair understanding of how much metal would be needed for your ring. You can draw a price range based on this factor. But this range is only for the metal and not for the complete sapphire ring.
3. Design of the Ring
One of the most overlooked aspects is the design that you want your sapphire ring in. Design entails the craftsmanship that goes into the making of that sapphire ring and finesse with which it finally comes out as the final product. Two plain rings of same size & appearance can have remarkably different price tags due to the difference in their visual appeal and feel.
Similarly, if you favor a design or a setting which requires intricate artwork, then the price of the ring is not just limited to the cost of metal used but it goes way beyond. Setting also plays a key role in the price of a sapphire. A solitaire sapphire ring would be more affordable than a two-stone, three-stone or halo ring considering the constancy in sapphire and the metal. So, before you buy a sapphire ring, don't forget to keep room for all these parameters while you are still in the planning phase. 
4. Color of the Sapphire
Sapphire is the only gemstone which comes in a kaleidoscope of colors. You think of a color and you'll find sapphire in that one, except red because red corundum is called ruby (corundum is the mineral that sapphire and ruby are made of). Pink, yellow, blue, green, teal, white (transparent) are some of the colors you can consider for your sapphire ring.
Of all colors, blue is the most preferred color for a sapphire ring and among many shades of blue, cornflower blue commands a premium. Besides, there is a very unique and rare color akin to a blend of pink and light orange called padparadscha sapphire. If you desire a ring featuring padparadscha sapphire, then be prepared to spend more than what you'll call usual. Check out this stunning padparadscha sapphire ring from our inventory of numerous such pieces. 
5. Size of the Sapphire
Many people make the mistake of extrapolating the price of a sapphire based on the size of a smaller stone. Sub carat sapphires have a different price behavior than those above a carat. The price of sapphire doesn't move in a linear manner but rather the price per carat goes on rising as the carat weight increases since larger stones are increasingly rare to find. Also, sapphires above 3ct are not ubiquitous.
Opting for a center stone of size can bring you down quite considerably in dollar terms. However, there is a way to minimize the cost if you want to be frugal. Instead of picking a single large center stone for your sapphire ring, you can go for a cluster ring design wherein you will have multiple smaller stones beautifully placed in a dense cluster giving the ring a royal and unique look.
Estimating the cost of your sapphire ring can be a daunting task since most of us are not conversant with many aspects of gemstones and jewelry. Using the above guide can give you a fair idea of the budget you should envisage for your ring. If you need detailed information and personalized attention, our expert jewelry consultants are just a phone call away.