We are all aware that buying an oversized ring is pointless because it will ostensibly come off. Similar to that, it's challenging to fit your finger into a small shank. However, it is not a reason to worry because, in the following few minutes, you will become an expert at finding your ring size.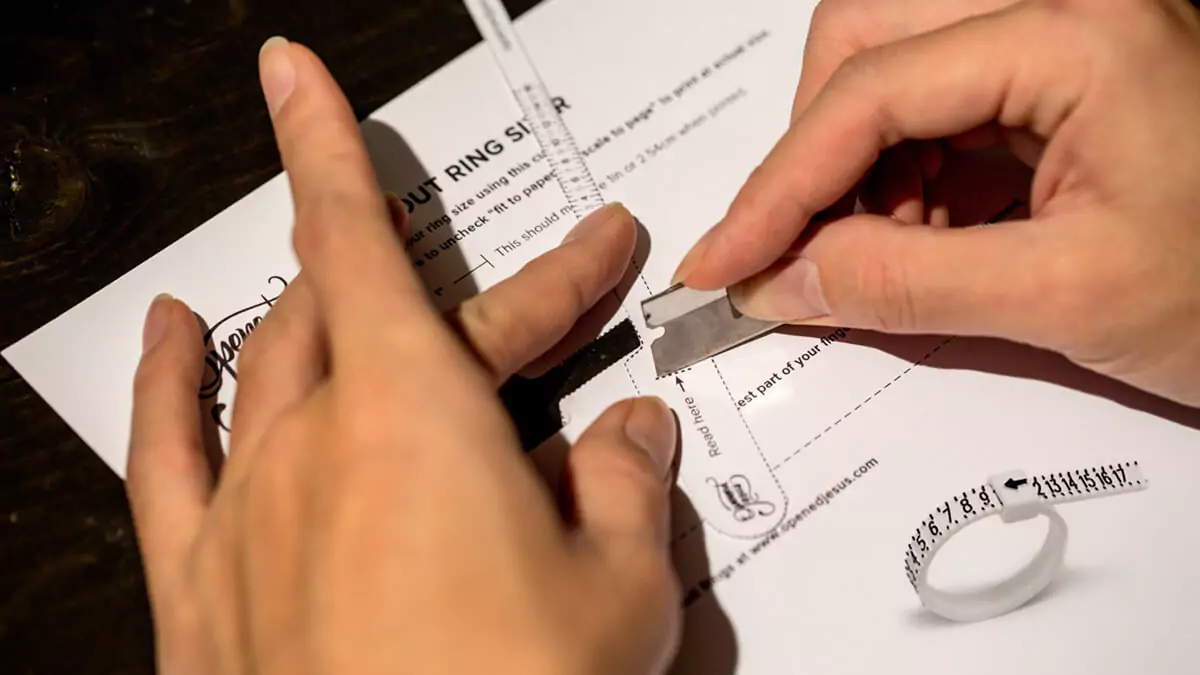 So, using some easily accessible instruments, here's how to determine the precise ring size for any of your fingers. If you have a piece of paper, a pencil, and a scale ready, you are good to go. Wrap the paper piece on the finger you want the ring size for. Mark the spot where the paper strip's wrapped end meets the remaining part of it.
Now unfold the strip and use a scale to measure the distance from the folded end to the marked spot. This is how to measure your finger's outer circumference, but the diameter is needed to determine the precise ring size. You can therefore decrypt this circumference into the diameter using a straightforward calculation. When you divide the circumference by a pie which is 22/7, you get the diameter. For instance, the interior diameter will be approximately 12 mm if the approximate circumference is 37.8 mm.
Once you know the inner diameter, determining the exact band size becomes very simple. By comparing the inner diameter to the corresponding ring size on a ring size conversion chart, you can determine the precise ring size. You can find the US and Canada ring measurement chart on our website, gemsny.com. The inner diameter can be used to determine your band size.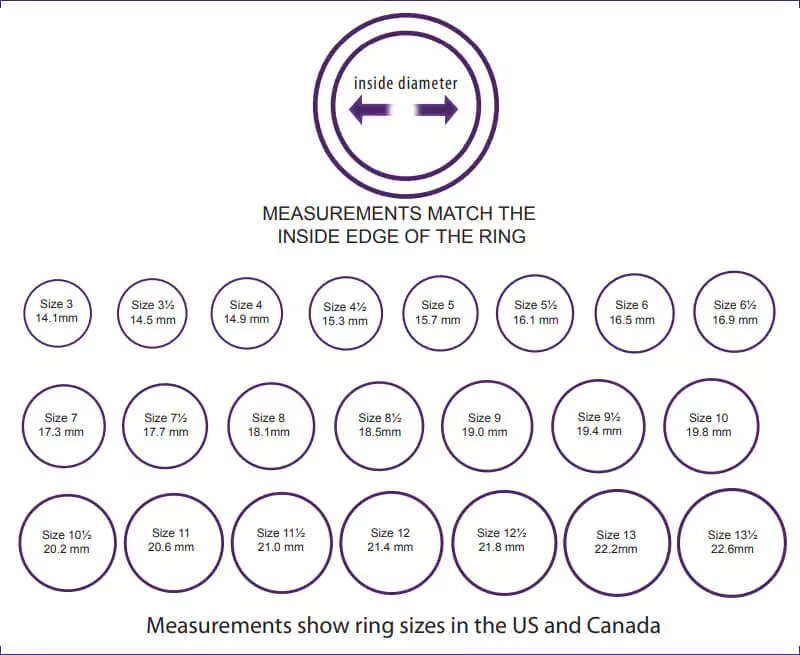 As you can see, a ring size of 4 will be appropriate for an inner diameter of 14.9 mm. Similar to this, the ring sizes for the diameters of 15.7mm, 16.5mm, and 17.3mm will be 5, 6, and 7, respectively.
Different countries have different ways of representing ring sizes, so you may require a size conversion chart for that particular country. Say for example you found a beautiful ring online but the size is given as per UK measurements then you can use the UK to USA size conversion chart to get a fair idea about its size. Here are such commonly used size charts.
As you can see in the above size chart, you can effortlessly find out the ring size for UK, US, or Europe ring size. The best part is that just by knowing the circumference of your finger, you can check the exact size without making any mathematical calculations.
So this is how you can determine the ring size for any of your fingers with the help of ring size conversion charts and common tools. We really hope that we were able to make it simple for you.
Have you ever attempted to amaze your loved one by determining her ring size without letting her know? There are a number of amusing methods to accomplish this, such as secretly taking an impression of her everyday wear ring on the soap. If you are facing any other issue or struggling to choose the perfect jewel for your loved one, you can feel free to reach our experts anytime.