"But the most important thing is, even if we're apart, I'll always be with you" – Winnie the Pooh
Fairytale weddings are definitely a dream come true for a lot of brides, but magical proposals top the chart. What better way to ask your significant other to start a happily ever after than at the "Happiest Place on earth" – Disneyland? A magical proposal at the enchanted land is going to be one of the sweetest memories that she will treasure for the rest of her life. So let's begin the future in the most charming way!
Did you know that Disneyland is one of the most popular destinations to pop the question? From the dreamy prince and princesses to enchanting wonderland to the picture-perfect backdrop, this destination screams PERFECTION for a wedding proposal!
But where to take the stage and showcase your love to him/her, and finalizing that perfect spot can truly be a task as Disneyland offers quite a variety of locations to choose from!
We have made a list of the perfect places to choose your "will you marry me" moment and get a proposal inspiration to make your day just as magical as this place. Let's get started on some of the best Insta worthy magical proposal ideas.
A Romantic Firework Cruise
Bay lake in front of the Magic Kingdom is the most swoon-worthy spot to promise your love to your significant other. While you're on a private cruise or a shared one, she will say YES to your question and it will be magical. The fireworks in the air and the reflection falling in water will only add to the romantic atmosphere, making it even more magical than you anticipated. It also adds up to awesome Instagram-worthy photographs!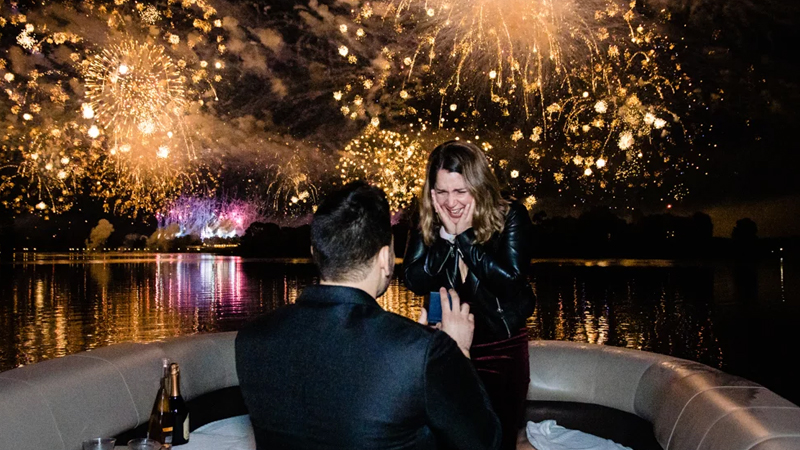 Cinderella's Royal Table
If making her feel like a queen is your plan, then making it royal with a sapphire ring at Cinderella's Royal Table is the way to go! From experiencing fine dining and great service, this place in the magical land offers a drop-dead gorgeous backdrop to capture your memories.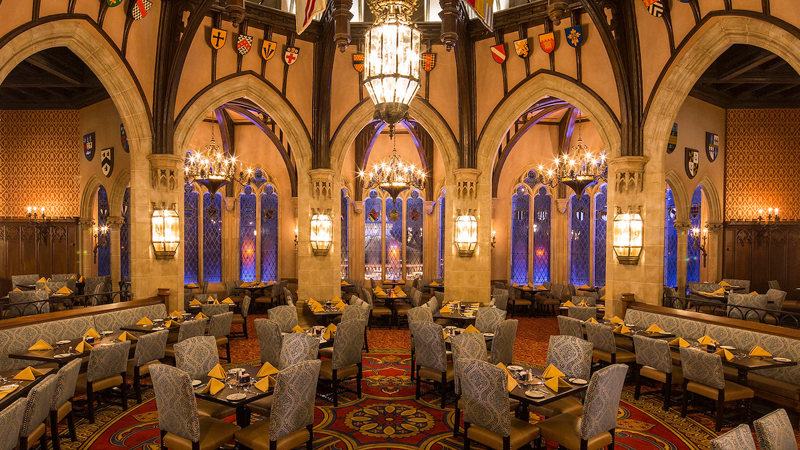 Snow White's Wishing Well
Believe in wishing wells making dreams come true? Then this will be your spot 'made in heaven' to take the pledge of forever. Wishing well in Disneyland is a very popular place to make the magical proposal. Drop the coin in the wishing well – (of course, wish for her to say YES) and then drop to your knees – after she says yes.., you may start thinking that dreams made at a wishing well do actually come true.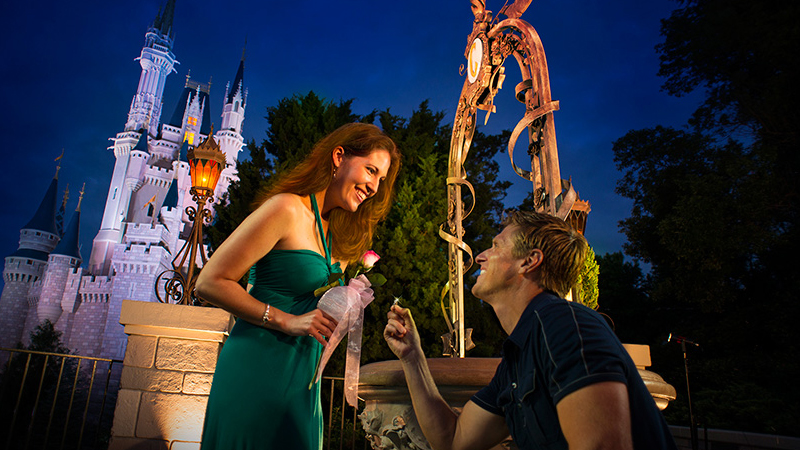 Highway in the Sky Dine Around Proposal
If you and your partner are foodies, then your magical proposal can be both 'Progressive' (that's what Disney calls it) and sumptuous. The monorail in the Disney World will give you both a truly unique & romantic experience.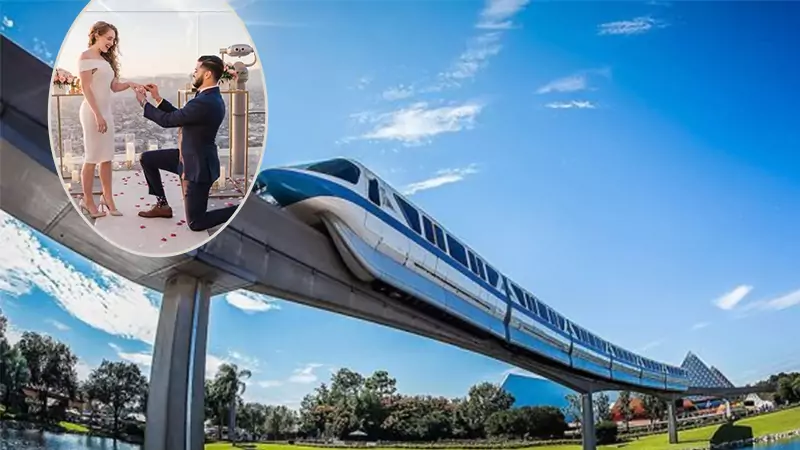 The four course tour starting from Contemporary will take you to Polynesian and then to Folridian before bringing you back for dessert and the fireworks at Contemporary. You can make your 'wow! yes I do' proposal during the four-course.
Disney Engagement Planner
Looking at how much love Disneyland receives from the couples, they have come up with a team that will plan your magical day just the way you'd have wished for! All magical proposal ideas are unique and what better way to work with a team that knows the inside out of the magical world!
There are so many spots in Disneyland to pop the question, you just have to choose your favorite and take the plunge. Magical proposal ideas can be best designed by the team, but don't forget the most important thing while planning your memorable proposal, and that is your enchanting engagement ring that your prince/princess deserves. Without it, popping the question will not be as surreal as you'd want! Our enigmatic collection of blue sapphire rings will truly spellbind her.
Go the traditional way of choosing a diamond ring or add a little twist of color to your engagement rings like a sapphire ring and you're good to go. GemsNY is a bespoke jewelry brand and here we believe in redefining luxury. With 50,000+ natural gemstones to choose from we offer the best-handcrafted jewelry you deserve. Explore designs from GemsNY's luxury collection of vintage sapphire rings for engagement now!