Introduction
When it comes to gemstone rings, diamonds may be the first choice that comes to mind. However, one more captivating gemstone is gaining popularity in the world of fine jewelry – spinel. With its dazzling range of colors, exceptional brilliance, and remarkable durability, spinel has become a desirable alternative to traditional gemstones. In this article, we have answered the most common questions about the allure of spinel gemstone rings and how they can elevate your style.
What Makes Spinel a Fascinating Gemstone?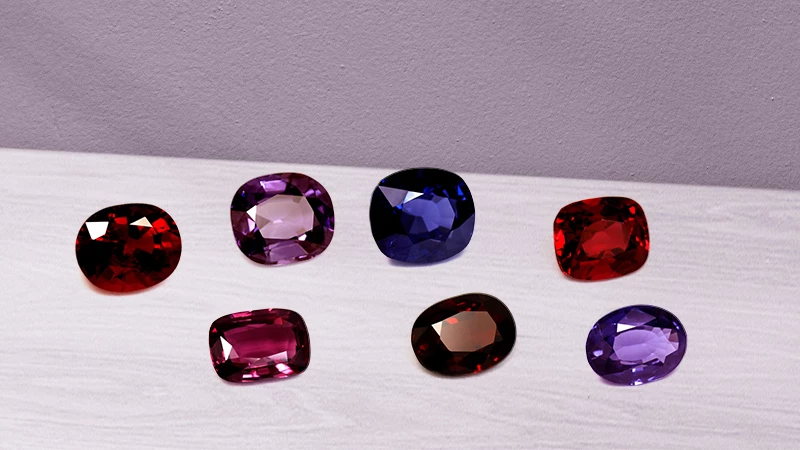 Spinel is a remarkable gemstone that comes in a variety of captivating colors, including vibrant red, rich blue, striking pink, and many more. It has a high refractive index, which means it exhibits exceptional brilliance and sparkle. Its color range and optical properties make it a versatile gemstone for creating stunning jewelry pieces, including rings, pendants, bracelets, etc.
Is it a Rare Gemstone? How Durable is it?
One of the key advantages of spinel is its durability. It scores 8 on the Mohs scale of hardness, making it a sustainable gemstone suitable for everyday wear. Its excellent durability means that spinel rings can withstand the rigors of daily life without easily scratching or chipping, making them an ideal choice for engagement rings or statement pieces.
Spinel is also a gemstone that offers rarity. While diamonds and other gemstones are more widely known and sought after, spinel's scarcity adds to its allure. Historically, spinel has been mistaken for ruby and sapphires due to their similar appearance, further enhancing its desirability and popularity. With the advancement in technology, it has become easier to distinguish between similar-looking gemstones. Still, many gem enthusiasts see spinel as a good alternative to ruby and sapphire.
What are the Available Color Options?
One of the most captivating aspects of spinel is its wide range of colors. It occurs in various hues, from vivid reds and deep blues to soft pinks and vibrant oranges. As we have already discussed, the most famous spinel is the red variety, often mistaken for ruby in historical gem collections. The blue spinel, too, exhibits a mesmerizing depth reminiscent of sapphire. Pink spinel has gained popularity for its delicate and feminine appeal. The array of colors allows individuals to find a spinel ring that suits their personal style and preferences.
Which are the Best Spinel Ring Designs?
Spinel's beauty and versatility make it an excellent choice for a wide range of ring designs. Whether you prefer a classic solitaire, an intricate vintage setting, or a modern halo design, spinel can be incorporated into various ring styles to create a unique and eye-catching piece of jewelry. Its brilliance and play of colors make it a captivating center stone or a complement to other gemstones in a multi-stone ring.
What Does Spinel Symbolize?
Beyond its physical beauty, spinel carries symbolic meanings. This gemstone is believed to bring positive energy, vitality, and strength to the wearer. It is associated with love, passion, and inspiration, making it a meaningful choice for engagement rings or anniversary gifts.
After being equipped with enough knowledge about spinel, let us start exploring different types of spinel rings, each with its own unique appeal and charm.
1. Solitaire Spinel Rings
A classic and timeless choice, solitaire spinel gemstone rings feature a single spinel gemstone as the centerpiece. This design allows the beauty of the spinel to take the spotlight on it, showcasing its color and brilliance in all its glory. Solitaire spinel rings are available in various metal settings, such as platinum, gold, or sterling silver, allowing you to choose a style that best suits your taste and budget.
2. Halo Spinel Rings
For those who are looking for an extra touch of glamor and brilliance, luxury spinel rings with halo settings are an excellent choice. In this design, a central spinel gemstone is surrounded by a circle or cluster of smaller accent diamonds or gemstones, creating a dazzling halo effect. The halo enhances the size and highlights the spinel, adding a captivating sparkle to the ring. Halo spinel rings offer a luxurious and eye-catching look; they are also a popular engagement ring option.
3. Three-Stone Spinel Rings
Three-stone spinel rings are a meaningful choice for engagements, anniversaries, or milestone celebrations because they symbolize the past, present, and future of a relationship. This design features three spinel gemstones of equal or varying sizes, set side by side, or you can keep any other stones as side stones. The central spinel is often larger than the two accent stones, creating a striking visual balance. Three-stone spinel rings can be customized with different colored spinel gemstones or complemented with diamonds or other gemstones for added brilliance.
4. Vintage-Inspired Spinel Rings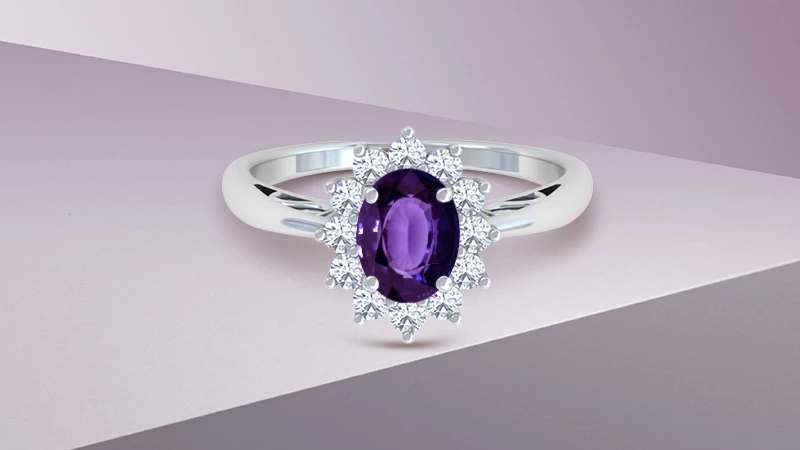 Vintage-inspired spinel rings draw inspiration from bygone eras and exude a sense of timeless elegance. These rings often feature intricate detailing, such as filigree work, milgrain borders, or engraved patterns reminiscent of vintage jewelry styles. The spinel gemstone is usually set in a vintage-inspired setting, adding a touch of nostalgia and charm. Vintage spinel rings are perfect for those who appreciate the romance and sophistication of antique jewelry.
5. Custom Spinel Rings 
For those seeking to add a personal touch to their ring, custom designs offer endless possibilities. Custom spinel rings allow you to collaborate with a jewelry designer to create a unique piece that reflects your style, preferences, and personality. From selecting the perfect spinel color and shape to choosing the metal and setting style, custom spinel rings ensure that you have a ring that is as exceptional and unique as you are.
How to Care for Spinel Rings
While exploring the great imposter, it is worth learning its caring tips. Like any gemstone, spinel should be protected from harsh chemicals and extreme temperature changes. To clean your spinel ring, use a soft cloth or a mild jewelry cleaner. Avoid using harsh chemicals or ultrasonic cleaners, as they may damage the gemstone or its setting. Regular inspections by a professional jeweler will help ensure that the ring's setting is secure and the gemstone remains in optimal condition.
Conclusion
From the classic elegance of solitaire rings to the glamorous allure of halo designs and the sentimental symbolism of three-stone rings, spinel rings offer a diverse range of styles to suit every taste and occasion. Whether you prefer a traditional or contemporary design, a spinel ring is sure to captivate with its vibrant colors and exceptional brilliance. Discover the beauty and versatility of spinel and find the perfect ring to adorn yourself or someone special with its enchanting splendor. So, what are you waiting for?  Explore our spinel jewelry collection and you will surely find a ring that can match your taste.