Are you ready to take your earring game to the next level? Whether you're a die-hard jewelry enthusiast or a casual wearer, earrings are a must-have accessory that can instantly jazz up any look. But with so many options out there, it can be hard to know where to start. Fear not, my fellow fashionista! We're here to help you choose earrings that not only flatter your face shape but also make a bold statement about your unique style. So buckle up and get ready for a wild ride as we explore the ins and outs of selecting earrings of the perfect size according to your face shape. Trust us, by the end of this blog, you'll be an earring expert!
Understanding Your Face Shape
The first step in choosing the right earring size and gemstone is to understand your face shape. There are four basic face shapes: oval, round, square, and diamond. Each face shape has its own unique characteristics, and certain earring sizes and gemstones can complement those characteristics to create a balanced and harmonious look.
1. Round Face Shape
Your face is widest at the cheeks and has a rounded chin if you have a round face shape. The best earrings to balance this face shape are those that are longer and angular because they elongate your face. This face shape looks great with earrings that are 3 inches or longer and have a vertical line.
Choose sapphire or alexandrite gemstones for your earrings for a flattering look. With these earrings, you can enhance your natural beauty and create a stunning look that is uniquely you.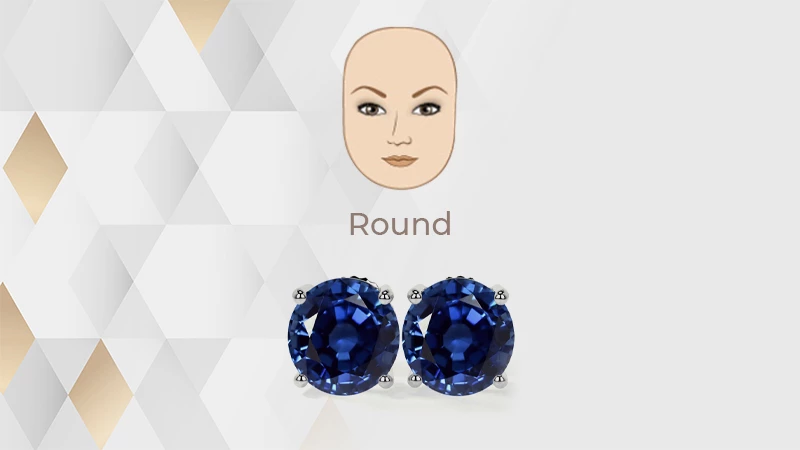 2. Oval Face Shape
You're in luck if you have an oval face shape because almost any earring size and style will look good on you. It is preferable to select earrings that are proportionate to the shape of your face rather than ones that are too big or small.  Ruby earrings or emerald earrings in medium to large sizes will look great on an oval face shape. Depending on your personal style, stud, dangle, drop, and chandelier earrings will look great on this face shape.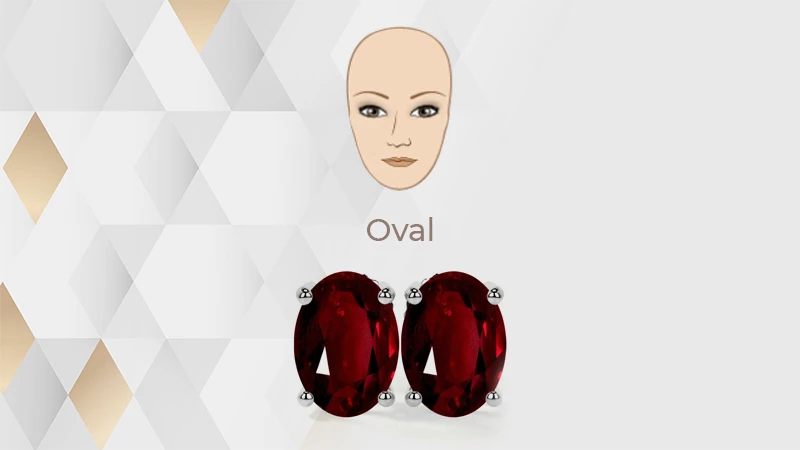 3. Square Face Shape
Your face will have sharp angles and a square jawline if you have a square face shape. It is best to select earrings that are round or curved in shape to balance your appearance and soften your face shape. For this shape, circular hoops or dangle earrings of 1-3 inches are a great choice.
For instance, a square face shape looks best with round emerald, sapphire, alexandrite, and morganite earrings.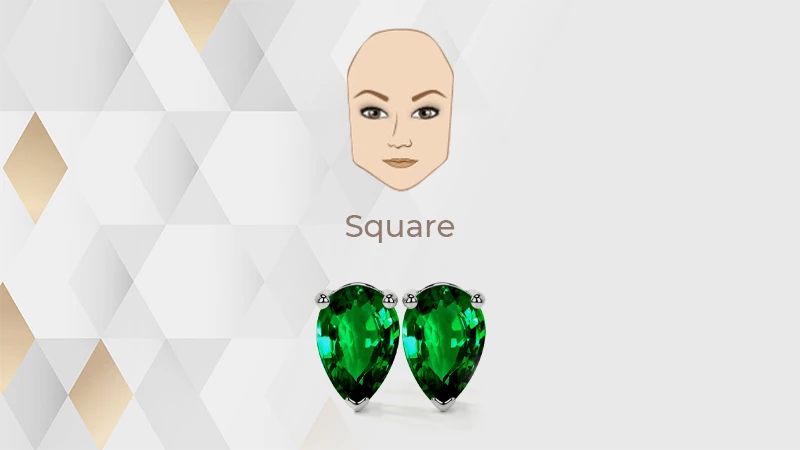 4. Diamond Face Shape
If you have a diamond face shape, you'll want to balance out your cheekbones and narrow forehead and chin. Earrings that are wider at the bottom and narrower at the top, such as teardrop earrings, are perfect for this shape. Avoid earrings that are wider at the top and narrower at the bottom, as they will only emphasize the narrowness of your chin. Ruby, emerald, and sapphire earrings in teardrop and chandelier designs are ideal for a diamond face shape. A suitable earring size for a diamond face shape is around 1.5 inches in length for stud earrings and 2-3 inches for dangle or drop earrings.
Also, if you are a high-end jewelry lover, choose gemstone sizes of 10mm (carat weight of around 3-5 carats) for chandelier earrings and around 8mm-10mm (2-4 carats) for teardrop or dangle earrings.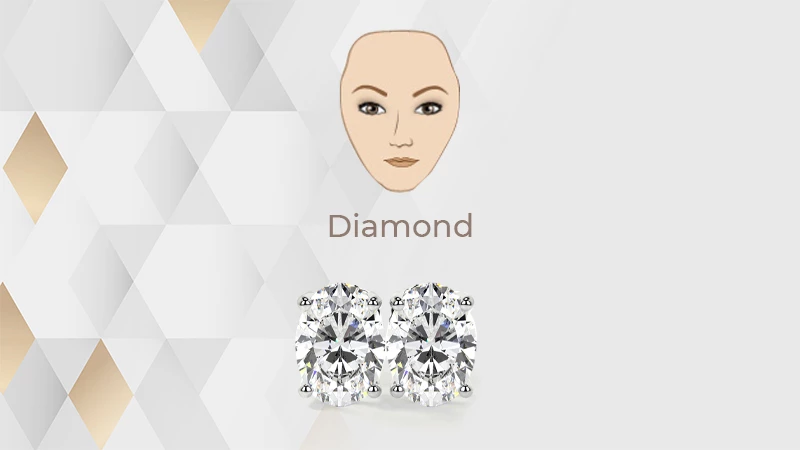 Gemstone Sizes
When it comes to selecting gemstones for earrings, the size of the gemstones can make a big difference in the overall appearance and style of the earrings. Here are some recommendations for selecting gemstone sizes based on earring styles:
Stud Earrings: For smaller earlobes, smaller gemstones like 4mm-5mm with a carat weight of around 0.25-0.5 carats are typical, while larger earlobes can handle larger gemstones like 6mm-7mm (1-1.51 carats).
Dangle Earrings: A gemstone size of around 3mm-6mm would typically have a carat weight of around 0.10-1 carat which is a good starting point for most dangle earrings.
Drop Earrings: These work best with gemstones between 4mm and 8mm (0.35-2 carat) in size.
In addition to considering gemstone sizes, the carat weight of a particular gemstone can vary depending on factors like the type of gemstone, its cut, and clarity. When selecting gemstones, consider your skin tone, hair color, and personal style to choose a color that will complement your overall look. For example, if you have warm-toned skin and hair, you may want to choose gemstones in warm colors like amber, citrine, or garnet. If you have cool-toned skin and hair, you may want to choose gemstones in cool colors like sapphire, morganite, or aquamarine.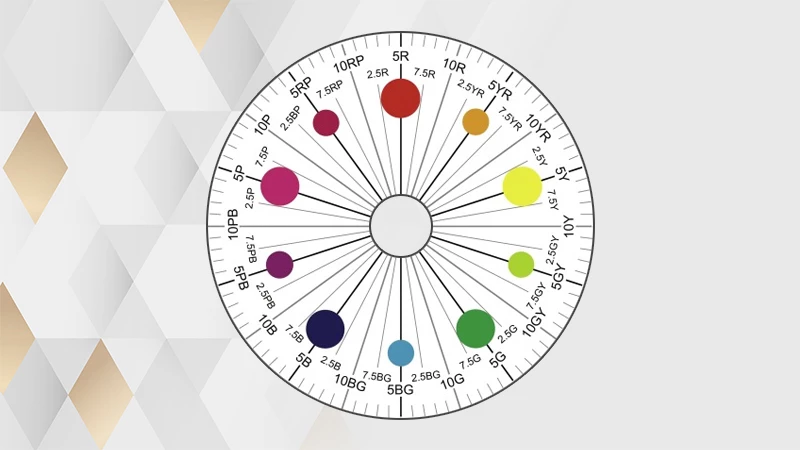 When it comes to the cut of the gemstones, there are several popular options to choose from, including round, oval, pear, and princess cut. Round and oval cuts are classic and versatile, while pear and princess cuts can add a unique and modern touch to your earrings.
You should also take into account the occasion and your personal style when choosing earrings, in addition to your face shape and the gemstones' size and cut. If you're attending a formal event, you may want to choose earrings with a more sophisticated design, such as diamond studs or elegant chandelier earrings. For everyday wear, you may want to choose simpler styles like hoops or drop earrings with a single gemstone.
Final Thoughts
So there you have it, folks! We hope our guide has inspired you to explore the exciting world of earrings and discover your perfect match. Remember, the key is to consider your face shape, gemstone sizes, and personal style when selecting earrings that make you look and feel amazing. Don't be afraid to mix and match different styles, experiment with bold colors, or try out a funky new design. At the end of the day, fashion is all about having fun and expressing yourself, so go ahead and let your earrings do the talking!