Imagine you, your better half, and a day filled with pure magic, where "I do" is the sweetest melody, and love is the star of the show. But wait, there's more! It's not just about the vows; it's also about the bling!
We're talking about wedding jewelry that makes you dazzle and accessories that take your style game to a whole new level. It's like the ultimate fashion show, where the runway is your aisle, and you're the superstar.
So, get ready, because we're about to dive into the world of wedding jewelry and accessories that'll make your hearts race and your smiles shine brighter than a thousand suns. Get ready for a journey that's not just about the destination; it's about every sparkling moment along the way. Let's make your wedding day the epic, glittering celebration it deserves to be! 
1. Unveiling the Symbolism: Wedding Jewelry Traditions
Let's uncover the heartwarming traditions behind wedding jewelry. It's not just about adding sparkle to your special day; it's about embracing symbols of love and commitment. Take wedding rings, for instance. They're crafted from precious materials like gold and platinum, chosen for durability. The circular shape signifies an unbroken, eternal bond between the couple. When you exchange these rings during the ceremony, it's like saying, "I'm in this with you forever."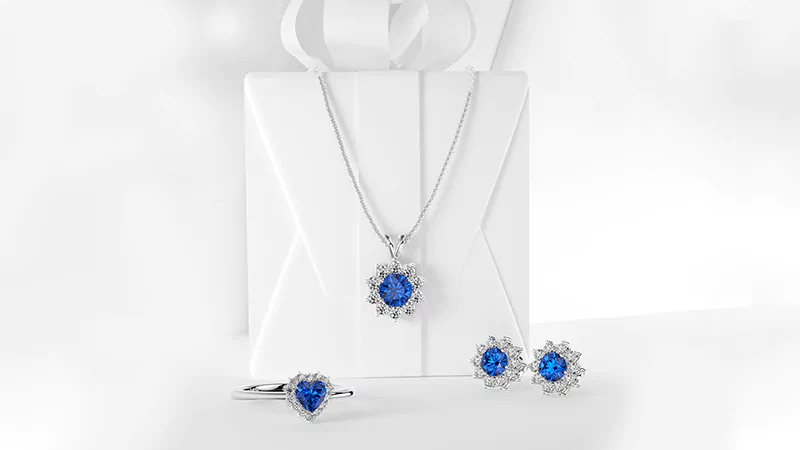 Now, for another cherished tradition: "something old, something new, something borrowed, something blue." It's all about continuity, optimism, borrowed happiness, and fidelity. "Something old" represents the past, "something new" signifies the future, "something borrowed" carries joy from others, and "something blue" symbolizes love and purity. These traditions infuse weddings with timeless sentiment and fresh beginnings.
2. Wedding Jewelry Trends: Shining Bright like a Diamond
Now, let's talk bling! Diamonds have always been the go-to sparkle, but weddings these days are all about mixing it up. Brides and grooms are getting creative with their jewelry, throwing in colorful gems like rubies, sapphires, and emeralds. It's like a rainbow on their wedding outfits, adding that personal touch.
3. The Art of Wedding Jewelry Selection
Alright, here's the scoop on picking out the perfect wedding bling. It's like a fun adventure but can also feel a bit overwhelming, you know? So, the bride's jewelry usually goes with her fancy gown, and the groom keeps it classy and simple. But here's the key: the jewelry you choose should not only make you look amazing but also feel like a part of you. It's like your personal style and your love story wrapped up in some shiny stuff. So, take your time and pick pieces that make your heart do a little happy dance. It's all about finding the perfect match for your big day!
4. Elevate Your Love Story with Unique Gemstone Wedding Rings
i. Sapphire Wedding Rings: A Blue Love Affair
Think of sapphire wedding rings as your love's secret blue diary. Slip one on, and suddenly, your story is etched in cerulean dreams. These rings aren't just pretty; they're like holding the sky's deepest secrets in your hand. Sapphire wedding rings? They're like wearing the universe's mysteries on your finger.
ii. Ruby Wedding Rings: Love on Fire
Ruby wedding rings are like a love that burns eternally. Picture this: a crimson blaze on your finger, a declaration of love's most intense form. Ruby rings are more than just jewelry; they're a testament to a love that's as vibrant as a scarlet rose in full bloom.
iii. Emerald Wedding Rings: Nature's Elegance
Emerald wedding rings are like nature's embrace. They're like delicate gemstones from love's own forest. These gems are a celebration of growth, harmony, and renewal. With emeralds, your love story flourishes like an ancient tree, strong, enduring, and enriched by every season.
iv. Alexandrite Wedding Rings: A Gem of Change
Want something truly unique? It's time to meet Alexandrite's wedding rings, the chameleons of love. They shift colors, just like love itself evolves. It's like having a gemstone that understands the ever-changing nature of your relationship. Alexandrite rings are a reminder that your love can adapt, shine, and surprise, just like a rare jewel.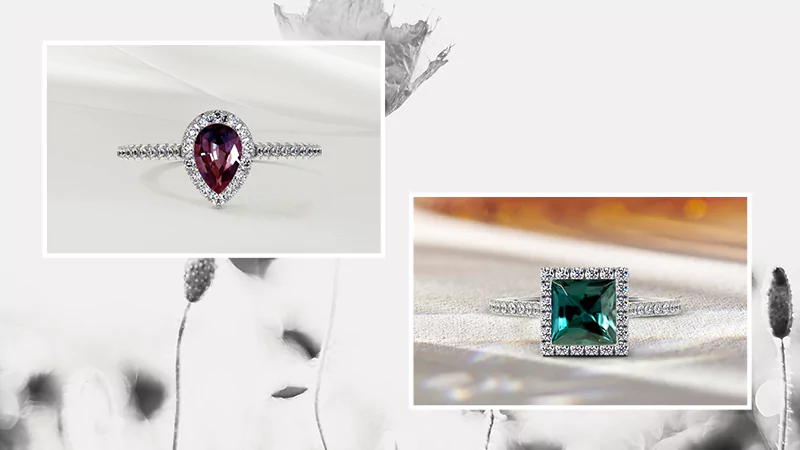 v. Tanzanite Wedding Rings: Lavender Dreams
Tanzanite wedding rings are like dancing in lavender dreams. Imagine a gem with a moonlit hue, as enchanting as a starry night. Wearing a tanzanite ring feels like discovering hidden wonders together. It's a reminder that love, like the night, holds countless mysteries, waiting to be explored.
These gemstone wedding rings each tell a unique tale, just like every love story is one of a kind. So, which one resonates with your extraordinary journey together? The choice is yours, a reflection of the beautiful adventure you're about to embark on as a married couple.
5. Crafting Love Stories: Wedding Jewelry Designs
Let's dive into the world of wedding jewelry designs – they're a bit like love stories themselves, each one unique and incredibly special. So, when it comes to picking out your bling for the big day, remember, it's a lot like choosing a book to tell your tale.
You've got options: classic, vintage, modern, or going all out with a custom design that's as one-of-a-kind as your love story. Think of it as a chance to wear a piece of your journey – like customized jewelry with your important dates or initials. It's like having your love story engraved in gold or silver, right there with you as you say "I do."
6. Jewelry for the Bride and Groom: A Perfect Match
Now, we all know brides get the spotlight with their bridal bling, and rightfully so! But let's not forget, grooms can rock some fabulous jewelry too. Think subtle cufflinks, stylish tie pins, or a sleek watch – these add a dash of sophistication to his wedding attire. The best part? Your jewelry should be like you two – a perfect match that complements each other, just like your personalities do. It's all about that harmony on your big day!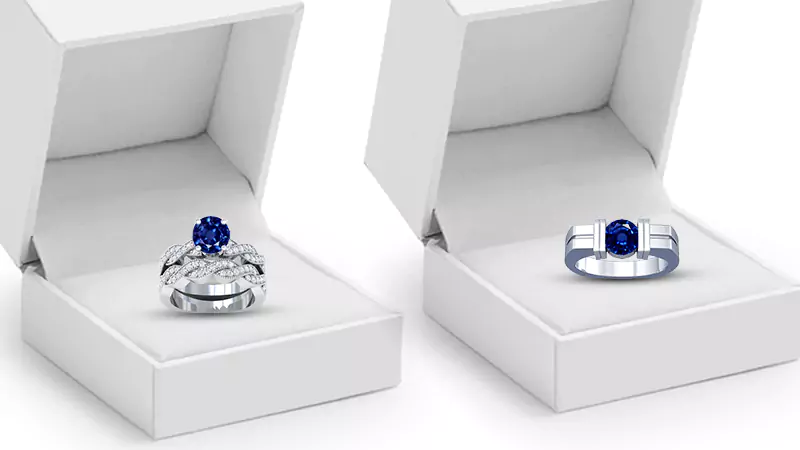 7. Wedding Accessories: A Little Extra Sparkle
Let's imagine your wedding day, a day filled with love, laughter, and unforgettable moments. But what takes it from special to truly magical? It's those little extras, the wedding accessories that add that extra sparkle and charm. We're talking necklaces, earrings, and tiaras – they're like the icing on the cake, the finishing touch that makes you shine even brighter.
But here's what makes them extra special: these pieces often carry stories from the past. They're like treasures passed down through generations, infused with family history and sentimental value. When you wear these accessories, it's not just about looking stunning; it's like wearing a piece of your family's love and history, making your special day even more meaningful and unique.
In a Nutshell
In the grand story of life, your wedding journey is the enchanting fairytale chapter. As you exchange those rings and don those dazzling jewelry pieces, remember, each one holds a piece of your love story, a note in your symphony of love. It's your personal sparkle, your unique melody.
And if you're craving a treasure trove of wedding jewelry as mesmerizing as your love story, GemsNY is your magical gateway. Our collection? It's like stepping into a world of breathtaking beauty that'll make your heart dance. So, go ahead, explore, and discover those pieces that whisper to your souls. Your wedding day is just the beginning of an epic adventure, and with GemsNY, you'll shine like the stars you are, every single step of the way!