People more often choose jewelry pieces based on their zodiac signs in the USA today than they used to anytime in the past. The idea of birthstone jewelry is perhaps as old as the hills, but it's still relevant and appropriate. If you're new to the world of astrology which in some way is connected with the world of precious gemstone jewelry, learning about your birthstone might be a good place to start.
Here we talk about Scorpio birthstones & jewelry, and if you're a  Scorpio, I'm sure that you'll make the best out of this article because Scorpios are ambitious people. Or, if you're an exception like me, we'll figure out a way to help you emerge as a savant. But first, let's start from scratch and understand what a birthstone is.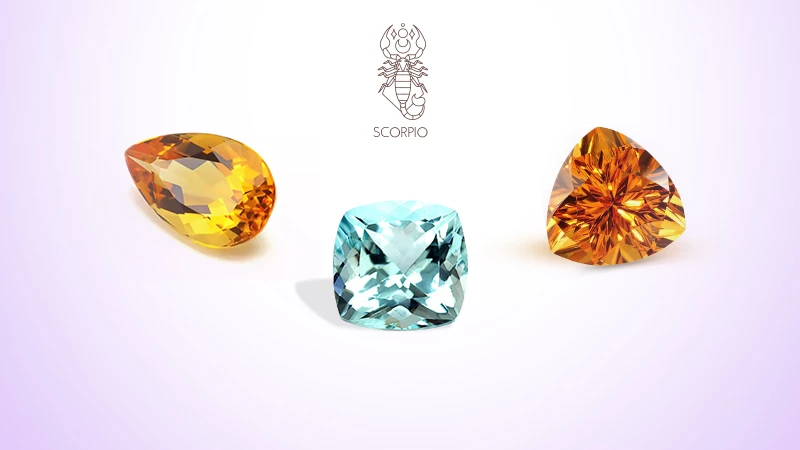 What Is A Birthstone?
A birthstone is a designated gemstone of a particular month of the year or a zodiac sign. There are 12 months in a year and 12 zodiac signs. However, there can be two or more birthstones for a specific month or a zodiac sign. A birthstone is said to provide protection and powers to its wearer, so you can imagine why people are crazy for birthstones, especially at times when fashion jewelry is booming. Having said that, you can design a jewelry piece with your birthstone. Wouldn't that be perfect!
When did the idea of birthstones originate?
Birthstones have biblical origins. Their idea is believed to have originated in connection to the breastplate of Aaron, the first high priest of the Israelites. The breastplate of Aaron was encrusted with 12 stones that represented the 12 tribes of Israel. These stones were believed to hold enormous powers encompassing the ability to tell a person's fate.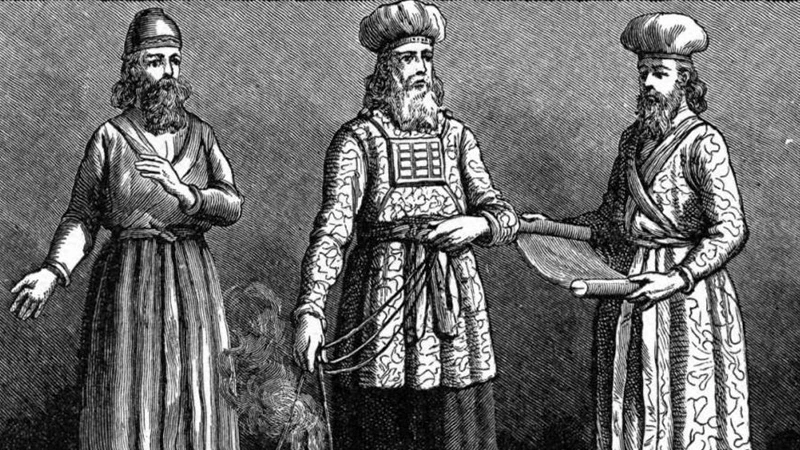 In the first century, a historian named Joseph first believed that the stones in the breastplate of Aaron have a connection with the 12 months of the year and the 12 zodiac signs. This connection was further encouraged by a Catholic priest and historian, Jerome of Stridon, among Christians in the 5th century. Soon after that, it became a tradition to collect all the 12 stones of jewelry and wear them during their designated months.
What Are The Birthstones For Scorpio?
Scorpios get a lot of options for their birthstones. The list is long, but three of the best Scorpio birthstones out of that list are aquamarine, topaz and citrine. Each of these gemstones is popular among the masses because of their valuable properties. Let's give them a thorough look-over one by one.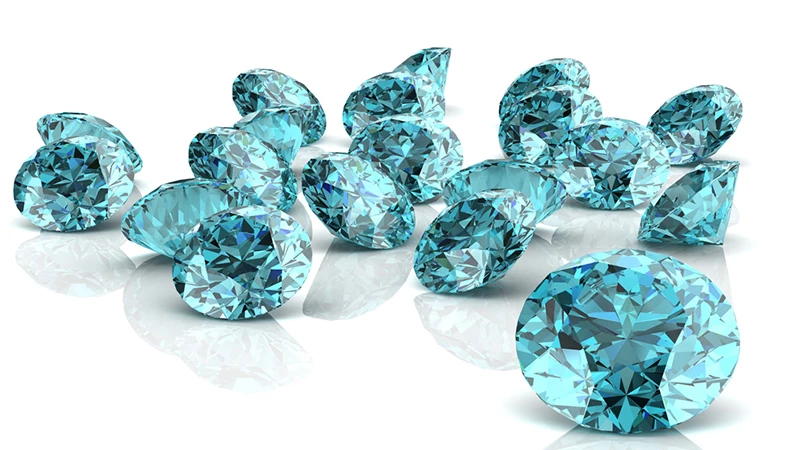 Aquamarine: The Watery Scorpio Birthstone
One of the most tranquilizing gemstones in the market today is aquamarine. This is a beautiful crisp blue to green-blue color gemstone that gets its color from the presence of the trace element iron in its crystalline structure. The bright blue color of this gemstone makes it a remarkable beauty among those looking to add a vibrant touch of color to their jewelry pieces. People also love this gemstone because it has a hardness score of 8 on the Mohs scale of hardness, making it a suitable gemstone for everyday wear.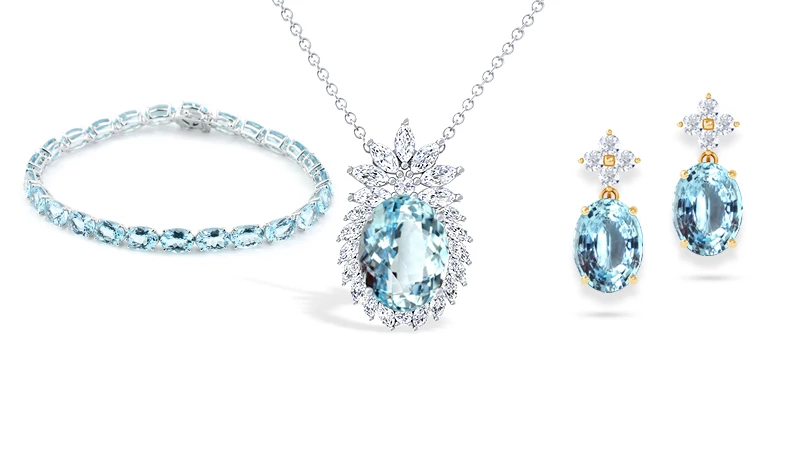 Adulation In History
The Scorpio birthstone has been loved throughout history because of its clear color that best resembles that of an ocean. The word aquamarine is a blend of two Latin words: aqua and marina, wherein aqua means 'water' and marina means 'of the sea'. A famous legend about aquamarine is that it was created directly from seawater by Poseidon, the God of the sea. Pliny the Elder, the Roman author and philosopher, wrote that aquamarines came from mermaid treasures, of course as a metaphor to describe the gem's beauty.
Benefits Of The Aquamarine Birthstone For Scorpios
The astrological benefits of the aquamarine birthstone are a boon for Scorpios. The calming energies of this gemstone strengthens tolerance in Scorpios and relaxes their minds like nothing else does. One of the most cherished pastimes of Scorpios is meditation, and so aquamarine works wonders for those who love to meditate to gain a new perspective on tackling the hustle and bustle of everyday life.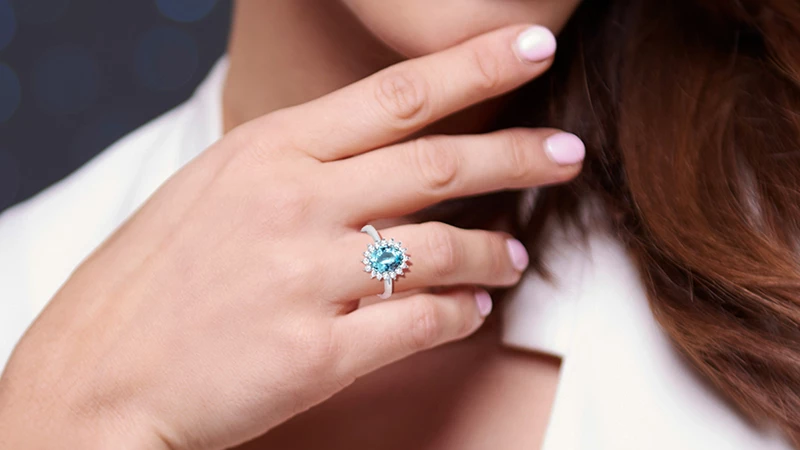 Significance Of Aquamarine In Jewelry
Aquamarines enjoy a great deal of significance in all types of jewelry pieces, whether low-contact or high-contact. That's because of their dependable hardness and durability. Aquamarines are suitable for engagement rings and other jewelry pieces meant to be worn everyday. The vibrant blue color and relative durability of aquamarine are two of its prime characteristics that make it a popular choice among gemstone jewelry lovers.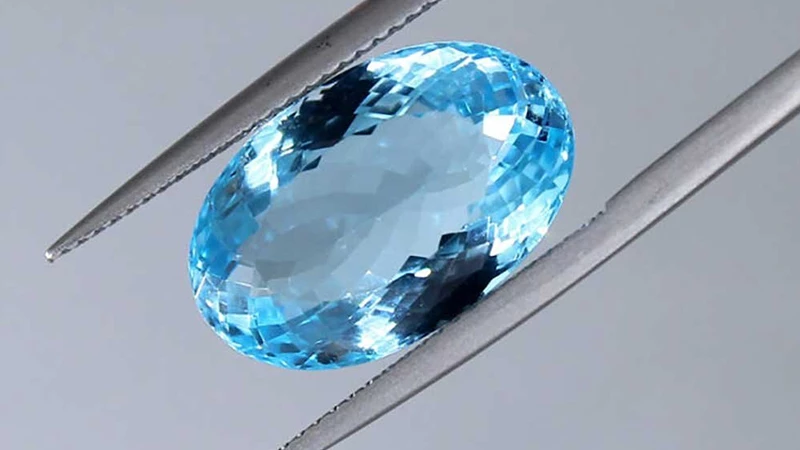 Topaz: The Lustrous Scorpio Birthstone
This gemstone and its association with different colors can leave anybody spellbound. Topaz is a variety of topaz mineral species. Though the gemstone is often associated with honey yellow and intense orange colors, it has a wide array of colors such as white, gray, pale to medium blue, greenish, yellow, yellow-brown, orange, pale pink, deep pink, tan, beige and red. However, in its natural state, topaz is most commonly colorless.
A wide color palette and reliable hardness & durability make topaz one of the most coveted Scorpio birthstones. As with aquamarine, topaz scores 8 on the Mohs hardness scale, making it an excellent choice for daily wear jewelry.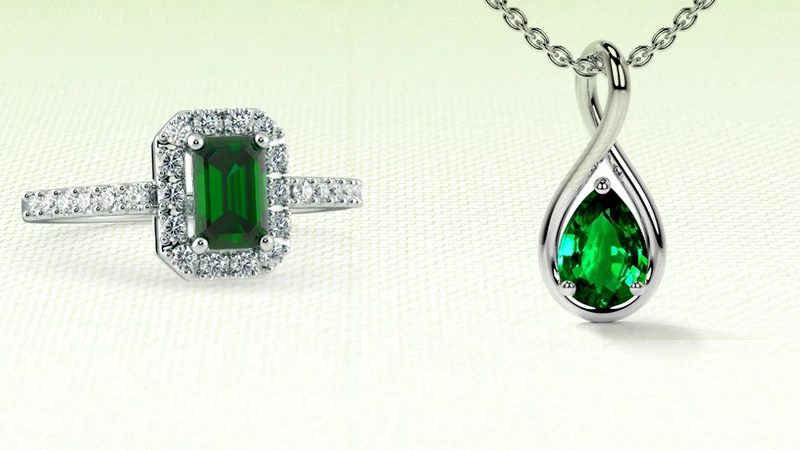 Adulation In History
The prominence of topaz in history is commendable. If you're new to the gemstone jewelry world, you might be surprised to know that before the 20th century and the advent of modern gemology, all brown, yellow and orange transparent gemstones were confused with topaz gemstones. It was only after modern gemology came into play that topaz was distinguished as a distinct gemstone species. Topaz gemstones were often used as amulets. When worn on the left arm, topaz was believed to protect its wearer from dark magic.
Benefits Of The Topaz Birthstone For Scorpios
Scorpios are loyal people. If Scorpios are with somebody, they'll stand by them during challenging situations, expecting the same in return. However, sometimes we come across people who deceive us by taking advantage of our trust. In that sense, the topaz birthstone is a suitable stunner for Scorpios that encourages forgiveness, helping Scorpios to lead a peaceful and stress-free life. The topaz birthstone also improves relationships and balances all the overwhelming emotions.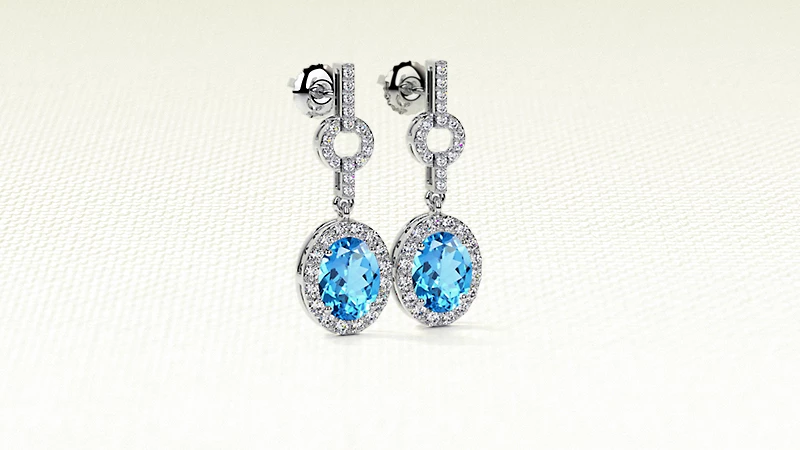 Significance Of Topaz In Jewelry
The fact that one can get a topaz gemstone jewelry piece in their favorite color attracts everybody. The range of colors that topaz offers, coupled with the gemstone's great resistance to scratching, make it an excellent choice for jewelry. That's why you might have seen people choosing topaz engagement rings compared to other gemstone engagement rings. Moreover, topaz gemstones have also gained ground because of their astrological benefits. Thus, people invest in these loose gemstones to make the best out of them.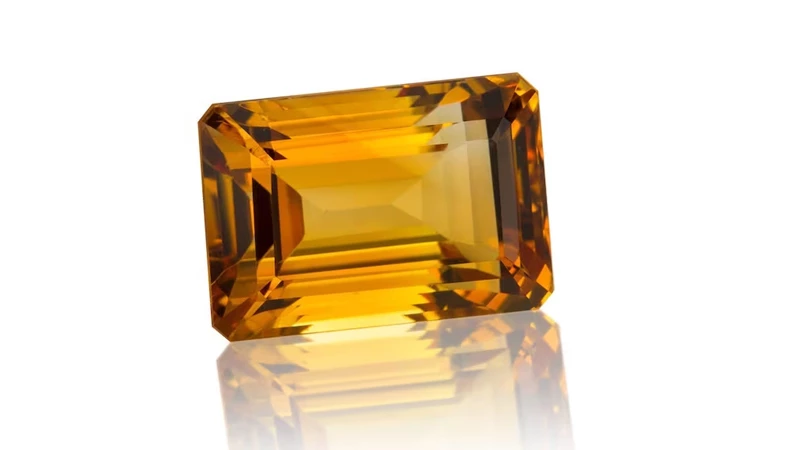 Citrine: The Fiery Scorpio Birthstone
A variety of the mineral quartz, citrine is a pale yellow to brownish orange gemstone. It's also one of the most frequently bought yellow gemstones because of its attractive color. The deep brownish or reddish-orange color of citrine is extremely popular among people eyeing a charmer that doesn't break the bank. This Scorpio birthstone was often disparaged because of its abundance.
However, the rise of earth-tone gemstone jewelry pieces in the fashion world helped citrines make a mark. In today's times, these gemstones are greatly desired because of their dramatic colors, decent durability and great affordability.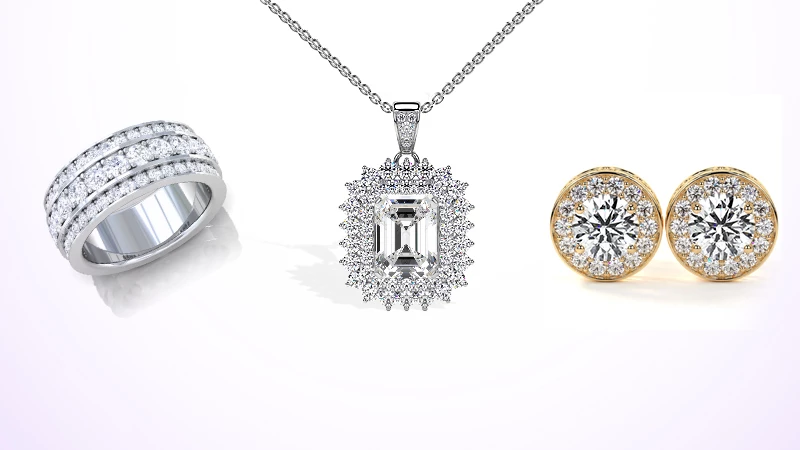 Adulation In History
Throughout history, quartz has been a significant contributor to the jewelry world. People have been using it to adorn themselves for ages. Of all the color varieties of quartz, citrine has been one of the most sought-after because of its autumn tones. However, this vivid color of citrine is also the reason why it was confused with topaz in the past.
Apart from that, citrine's history revolves around its association with health and prosperity. Citrine gemstones were believed to tame its wearer's temper and help achieve mental peace. Moreover, people used to fashion citrine gemstones in their rings to attract wealth and status.
Benefits Of The Citrine Birthstone For Scorpios
Scorpios spare no effort in winning at life. They'll mindfully work on their dreams, making them come true. In that sense, citrine is the best Scorpio birthstone. That's because this gemstone is known to bestow good fortune to its wearer. Moreover, citrine also wards off negative energies and strengthens its wearer's self-confidence.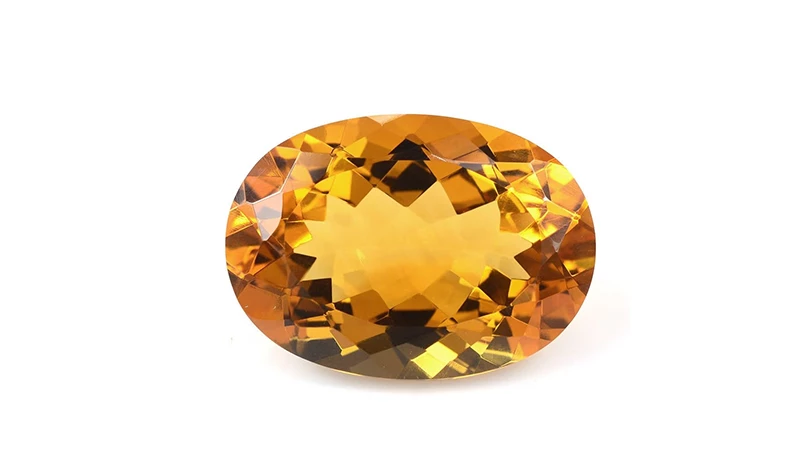 Significance Of The Citrine Birthstone in Jewelry
The tawny hues and modest price of citrine make it perfect for people who love trendy gemstone jewelry that goes easy on the pocket. That's the reason why people choose to encrust it in minimalist to fancy rings, bracelets, bands and pendants. Citrine might not be as sturdy as other color gemstones, with a score of 7 on the Mohs scale of hardness, but it's still sturdy enough to be worn in engagement rings. With just a little bit of cleaning and care, citrine can rock as an engagement ring's centerstone.
Aquamarine, topaz and citrine, this trio of the Scorpio birthstones is a must have for Scorpios. These can change your life for the better, helping you improve your health and setting you on the path of success in life. You can choose to wear these Scorpio birthstones in any jewelry piece of your choice, whether high-contact or low-contact.
However, one thing to bear in mind when choosing citrine for your everyday wear rings or bracelets is that the gemstone requires timely cleaning and care because of its relatively low hardness score on the Mohs hardness scale. Therefore, aquamarine and topaz are the best bet for daily wear jewelry pieces because both the gemstones offer powerful resistance to scratching.
So, now what do you think? Did you become a savant as regards Scorpio gemstone jewelry after reading this article? Or, are you still an exception like me? I'd love to hear your views in the comments section!