Mirror, mirror on the wall, who's the fairest of them all? Or shall I say the whitest or the brightest of them all? While the outcome of the famous story is largely known, the ending of the "white sapphire vs diamond" story will depend on how you perceive each contestant fared after witnessing their performance measured against certain specific parameters. What are those? Let's have a look…
Brilliance and Fire
You've often heard these terms describing a gemstone but what exactly do they mean? Brilliance refers to the ability of a gemstone to reflect light, measured in terms of Refractive Index (RI) whereas Fire indicates the stone's ability to break white light into a spectrum of colors, expressed in terms of Dispersion Value (DV).
Diamond has the RI of 2.41 and DV of 0.044 as against sapphire's respective values of 1.77 and 0.018, meaning that diamond reflects more light but disperses less as compared to sapphire. Technically speaking a white sapphire possesses more fire but because it reflects less light compared to a diamond, it exhibits less fire.
It is generally not as pellucid as diamond and therefore appears less shiny or somewhat milky. For those who want a subtle sparkle, a white sapphire presents an excellent option.
Hardness & Composition
Diamond sets the benchmark for hardness. It scores a 10/10 on the Mohs hardness scale whereas a sapphire scores 9 on that scale. Simply put, hardness means the strength to withstand scratches and abrasions.
Advocates of diamond would probably say that only a diamond can scratch another diamond or a diamond can scratch a sapphire but not vice-versa. Absolutely true, particularly considering the non-linearity of the hardness scale but seriously, how many people have you seen who would try doing that?
All of us keep our jewelry with a lot of love & care and unless you put all your jewels (assuming you have a lot of them) in one pouch and deliberately start rolling it around, there's no way your diamond or sapphire would get scratched.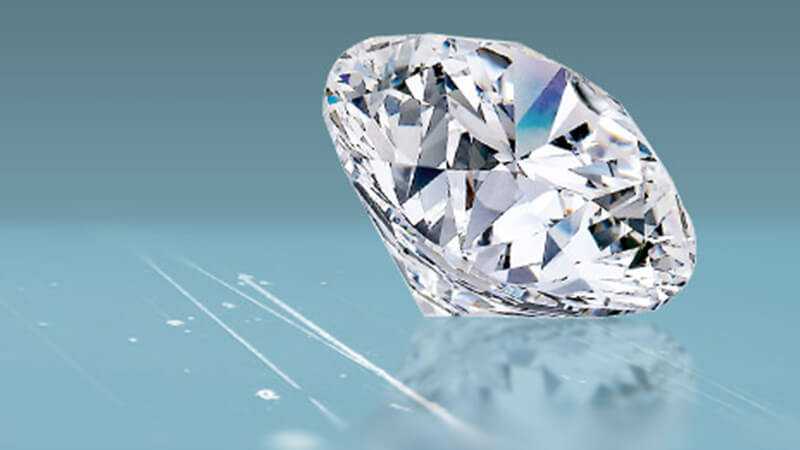 This relative difference in strength is due to the composition of these stones. A diamond is pure carbon with a very rigid, dense atomic structure. A sapphire, on the other hand, is made of corundum which is a crystalline form of aluminum oxide.
The very nature of these two naturally occurring minerals is different. It takes an enormous number of natural forces inside the earth to create these minerals, so your usage is not going to affect them.
Rarity and Price
The value of a diamond is not just in its unmatched sparkle but also in the perceived rarity of the stone. Does the price truly correspond to the rarity coefficient? To be honest, diamonds are not as rare as they are projected.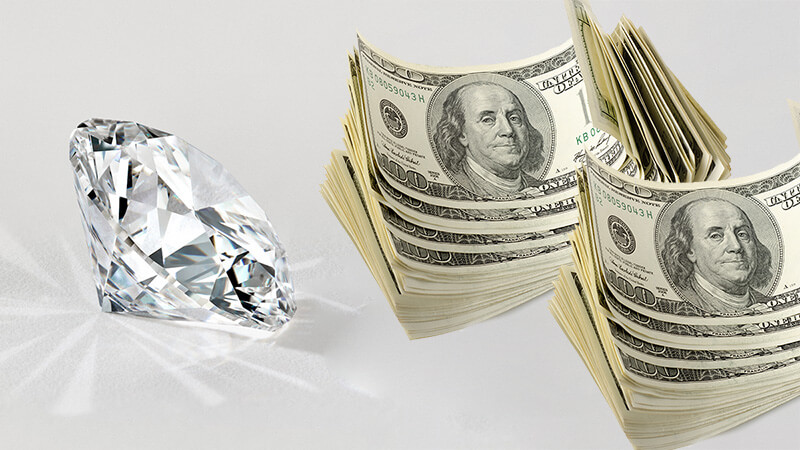 In the 19th century when the technology was not much advanced, mining diamonds or for that matter any gemstone, was not that easy as it has become of late. So much so that diamonds and many other gemstones are now created in labs.
That being said, the price per carat of a diamond rises significantly as the size goes up (keeping the 4Cs constant) because diamonds over 1.5cts are really hard to find or create.
White sapphire, on the other hand, is a pure form of the mineral corundum without any trace element. This makes white sapphires quite rare and an excellent alternative to diamonds particularly for engagement rings, keeping with the tradition of having a colorless center stone.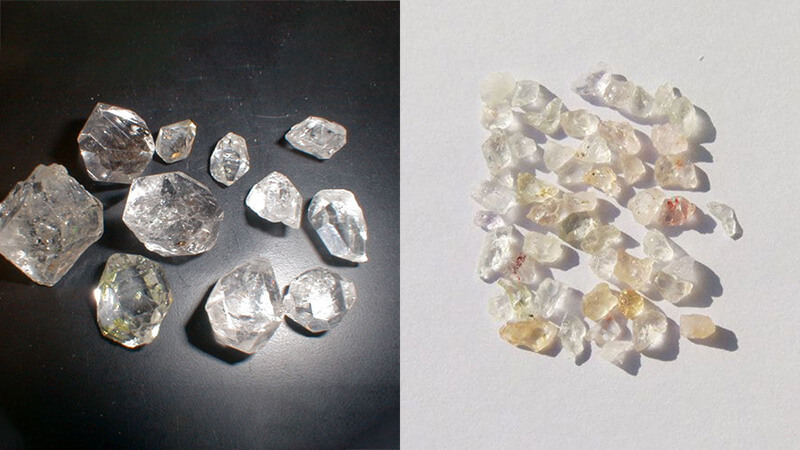 Ascension of diamonds in the eye of the people is due to the cleverly engineered demand-supply mismatch and ingenious marketing campaigns. Nevertheless, you have to live with the price diamonds command in the market.
A white sapphire costs way less and the difference becomes more marked with increasing size. But the downside is that the difference in the sparkle is also immediately evident. This tradeoff is dependent upon your unique disposition.
Apart from these parameters, there are a few things you must consider if you're buying a diamond or a white sapphire: the absence of flaws or inclusions, the purity of colorlessness, and the precision of cutting. 
White Sapphire vs Diamond: The Verdict
In all fairness, comparing white sapphire with diamond is like comparing apple and pineapple. Certain commonality between them doesn't make the comparison just. Nevertheless, it's a good idea to develop a better understanding of the two gems.
If you're one of those who are particularly fond of contests, then in the contest- white sapphire vs diamond, it seems diamond is the winner by points. However, white sapphire is not much behind; in fact, it leads when it comes to the price and size.
Have you picked a side yet or do you still find yourself sitting on the fence?