Franklin Jones said it right, "A bargain is something you can't use at a price you can't resist."
It's that time of the year again when holiday festivities start early and everyone starts making their holiday wishlist to surprise loved ones with amazing gifts. Finding the ideal gift for your loved ones can be overwhelming. With so many amazing options in front of you, it can get tricky determining which one to pick and which one to let go of. Are you going through something similar? Fret not! You are at the right place to relieve that stress and make the best decision!
We are presenting to you the biggest GemsNY Black Friday earrings sale to shop from and still stay within your budget. It's time for you to let your S.O., mom, sister and bestie know how much you appreciate their presence in your life.
Make their eyes shine and ears sparkle with the amazing earring options GemsNY offers to you. Here are some recommendations for you…
Diamond Stud Earrings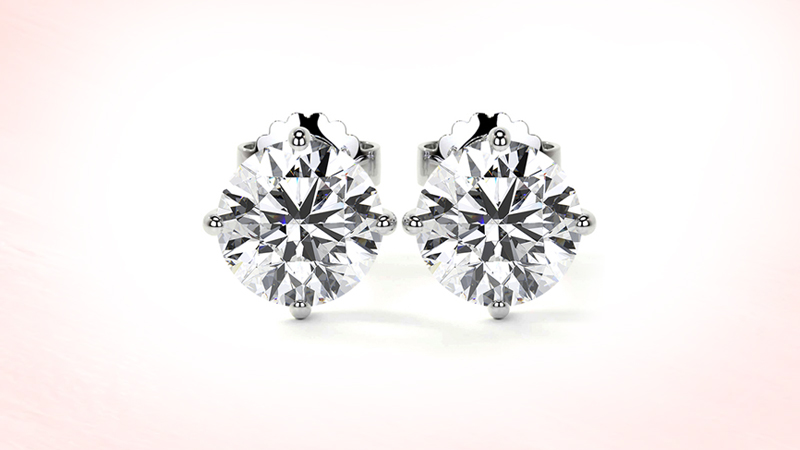 Emitting elegance through the sheer sparkling diamond earrings set in four prong martini studs is a classic choice which will brilliantly complement your look during the day and add the necessary sparkles to your evening outfit as well. A classic diamond earring will never let you down.
Round Emerald Stud Earrings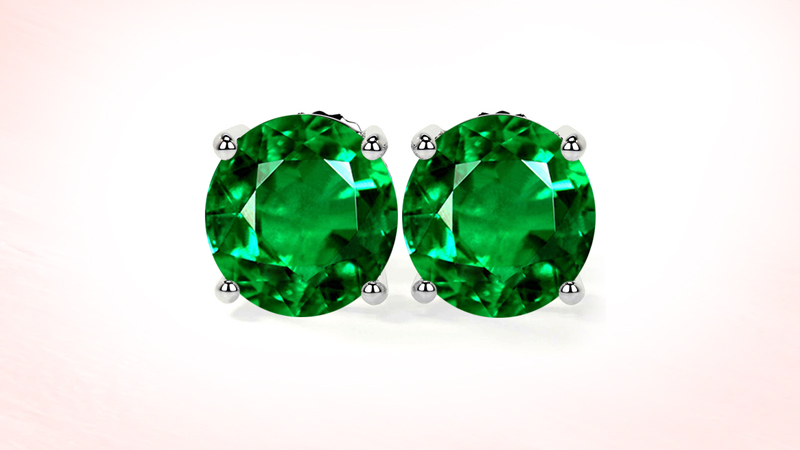 Green is the fresh emblem of well-founded hopes. It is said, "In blue, the spirits can wander but in green, it can rest." Round emerald stud earrings will make you rock your office look as well as shine during the nights. A touch of green in your outfit can really take it from zero to ten in seconds. Help yourself and shop from GemNY's collection now.
Blue Sapphires with Round Diamond Accent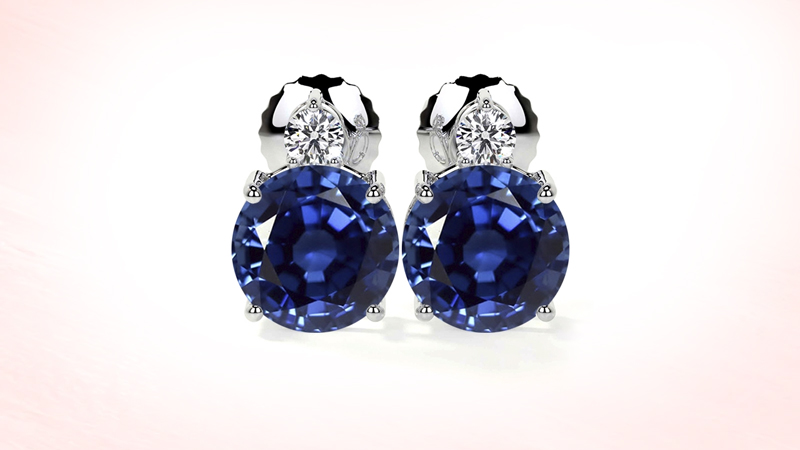 Have you been looking to add a shiny blue stone in your jewelry collection? Then, go ahead and get your hands on these beautiful sapphire studs which have been adorned by adding diamonds. Imagine having a jewelry piece that looks like a water drop and ends up giving you the fresh look that you desire.
Dangle Earrings with Round Diamonds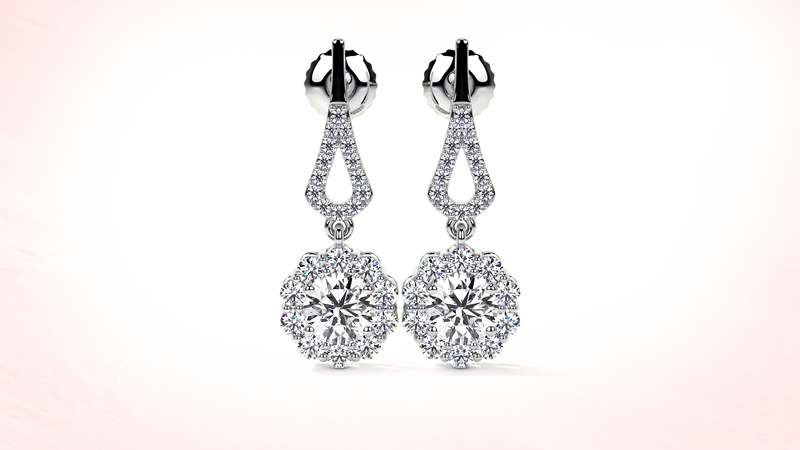 Here's another enchanting jewelry piece for you to consider. These dangle earrings with shimmering diamonds are all you need to introduce the eye-catchy elongated-effect to your outfits and add that extra feminine touch to your personality. Get your hands on them ASAP while the Black Friday earrings sale lasts.
Pear Shaped Linear Drop Ruby Earrings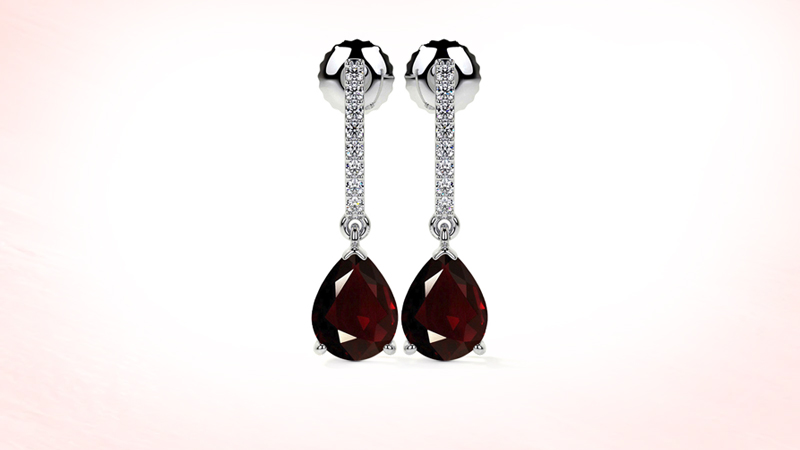 Ruby and diamonds make a lovely combination, something that every woman longs for. Gifting her a pair of pear-shaped linear drop ruby earrings with round diamond accents, will have her heart in knots and isn't that something that you wish for? It's the right time for you to make her feel the most happy without hitting your pocket.
Morganite Oval Shaped Stud Earrings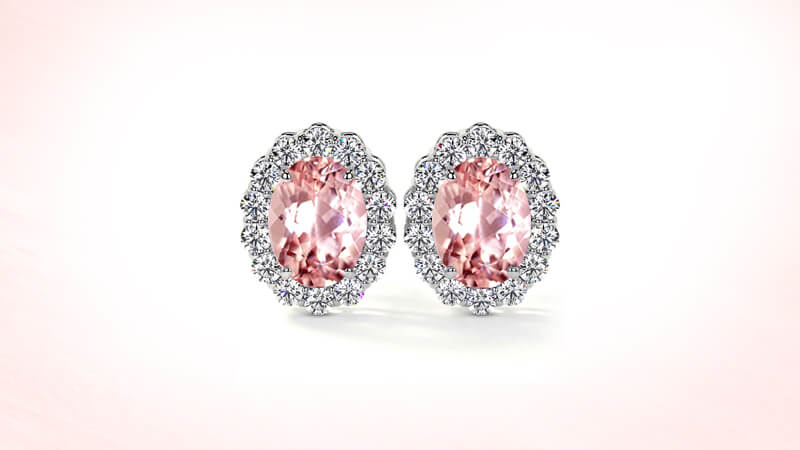 Your jewelry box is incomplete without something pink and elegant. You must hurry and add a lovely pair of oval-shaped morganite stud earrings to your wishlist now. These will definitely embrace your ears and accentuate your facial features. So, what's the wait for? Get your hands on these dazzling beauties in pink!
Pink Tourmaline Dangle Earrings
Looking for earrings in a gorgeous hot pink shade? You can't go wrong with pink tourmaline! These dangle earrings are all about elegance and sparkle. The rosy gemstones cast a radiant glow on your features, adding a touch of charm to your appearance. With their gentle sway, these earrings enhance your femininity and make a subtle statement of sophistication. Trust me, these earrings are a perfect choice for your glam look!
Aquamarine Stud Earrings
Want to add a touch of sophistication to your outfit? These aquamarine stud earrings will do the magic trick for your outfit. The enchanting blue hue of aquamarine will bring you tranquility and remind you of the serene and crystal-clear ocean waters. Plus, this gemstone in a halo setting with diamonds alongside gives a unique and artistic touch. And with the ongoing Black Friday earrings sale, this jewelry will save you from lashing out.
Alexandrite Stud Earrings in Emerald Cut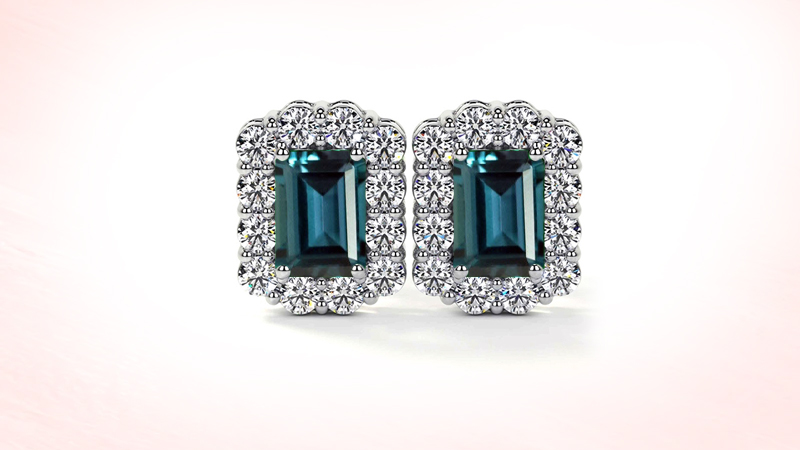 You know how we always save the best for the last? It is just like that feeling when you save the most delicious dessert on the menu and savor it after finishing the meal. Similarly, in this list, I have saved the absolute best item for you to enjoy at the end! Two in one, a gemstone which is Emerald by the day and Ruby by night. This stone has the qualities of two gemstones in one and will give you the feel of both. Alexandrite stud earrings in a halo setting with diamonds around them will give you the look of your dreams and shine as an emerald throughout the day and will make you look as elegant as a ruby by the night.
That's not all! If you're looking for other jewelry items for your loved ones, don't forget to check GemsNY's website to get the best sale offers on charming pendants, elegant rings, bracelets and engagement rings. You can customize your own jewelry from scratch and make the most of the Black Friday jewelry deals coming your way. Happy Shopping!