Sale is a very powerful word that commands our attention like nothing else does. No matter how busy we are, we'll always take some time to stop and explore what's on sale whenever we come across this word on the streets or online. We often find ourselves spending time online on Instagram. Whenever we come across a sponsored post of a brand that has a sale under way on its products, we click on the post to see if we can buy something valuable at a reduced price. It's as if our minds are preprogrammed to instantly respond to the word 'sale'. If this word in the title of this article has caught your attention, I suggest you wade through it. The GemsNY Columbus Day Sale is a favorable shopping event that you can't miss. So, let's get you in the mood to shop for your favorites.
What's GemsNY's Columbus Day Sale?
The Columbus Day Sale of GemsNY is an annual sale that's observed to celebrate the man who first sighted America. It's also a treat to our loyal customers who've been there with us on this great journey of more than two decades. This sale has long been one of the most celebrated events for GemsNY and its customers. Our customers participate in the Columbus Day Sale to revamp their jewelry style every year.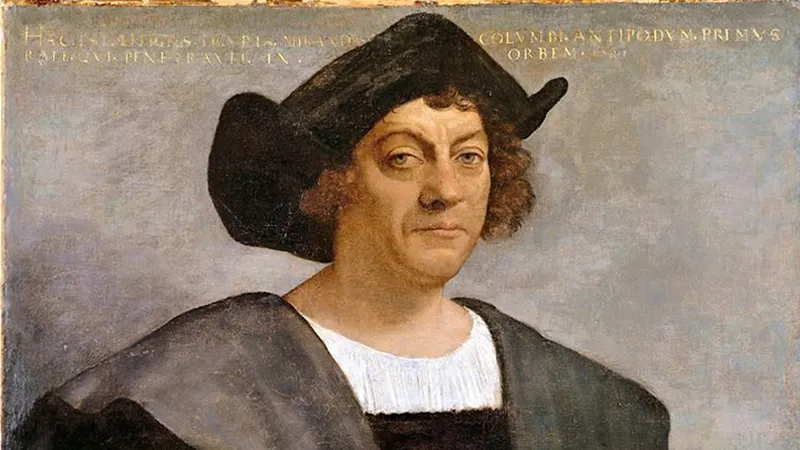 Why Do People Celebrate Columbus Day?
Columbus Day is celebrated annually on the second Monday of October in the United States. It's observed as a national holiday in the US to honor the anniversary of the arrival of Christopher Columbus in America. A sale on this day commemorates the achievement of the brave explorer, Christopher Columbus. Many retailers give massive discounts on their products on this day. Christopher is all over America. You can spot his statues on many streets; in fact, many streets in America are named after him. Therefore, it's evident that brands mark this day with a sale.
What's GemsNY Offering?
GemsNY is offering its natural and lab-created loose gems & jewelry at considerable discounts on the occasion of Columbus Day. We're giving you a remarkable opportunity to invest in our gemstone jewelry pieces without draining your bank account. With the GemsNY Columbus Day Sale, you can get up to 25% off on your favorite jewelry pieces. So, you can shop our bling at reduced prices on this website and share the grand deals with your loved ones.
Why Invest In Gemstone Jewelry Or Loose Gemstones?
Loose gemstones or jewelry pieces decorated with gemstones make elegant and stylish adornments. The brilliance and grace of gemstones turn basic jewelry pieces into statement adornments that make you stand out in a crowd. Besides that, loose gemstones or jewelry pieces made with gemstones are endowed with immense astrological benefits that can make you solve many problems in your life. Gemstones act as a medium of improvement in your life. They work wonders in curing diseases, embracing positivity, warding off negativity, and whatnot. In that sense, you should leverage the GemsNY Columbus Day Sale and get yourself some loose gemstones or gemstone jewelry pieces based on your birth chart to lead a sound and prosperous life. You can consult your trusted astrologer to invest in jewelry based on your birth chart.
What To Pick?
The GemsNY Columbus Day Sale is a one-day event. Therefore, it's best to prepare a list of all the jewels that you've been eyeing all the time. Otherwise, you'll be confused regarding what to buy. I'll suggest some jewelry pieces to invest in while you try to remember what you actually need. My suggestions might be your dream fascinations. Let's proceed further with these suggestions that also are some must-haves.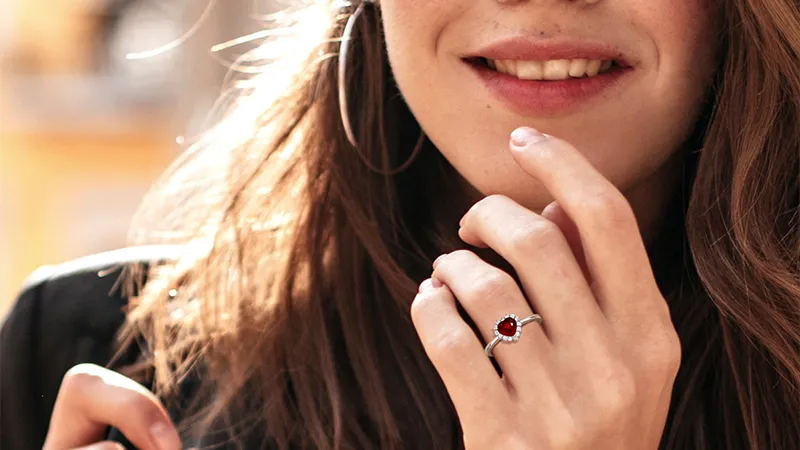 Gemstone Rings
The GemsNY Columbus Day Sale comprises many gemstone jewelry products, out of which, rings should be your first priority. That's because gemstone rings are those fashion accessories that can enhance your aura completely. In GemsNY's Columbus Day Sale, you can get gemstone rings at attractive prices. You can shop for these jewelry pieces for yourself and your loved ones in this sale because you can buy more at reduced prices. Rings used to be a mark of status in the past, but now they signify promise. So, you should definitely add some gemstone rings to your jewelry collection.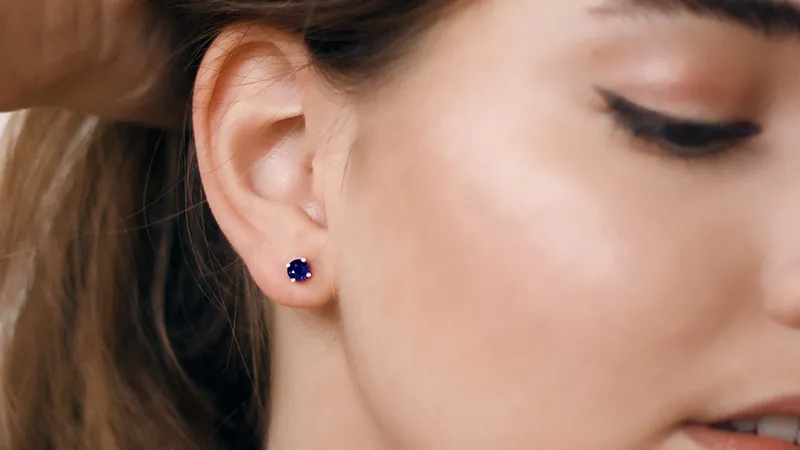 Stud Earrings
Studs are gender-neutral jewelry that anybody can wear. They are small and unique accessories that adorn your facial features. Moreover, you can wear stud earrings every day because they go perfectly well with all types of clothing. Also, if you like stacking jewelry pieces, stud earrings are a must-haves for you. Stud earrings enhance the visual appeal of stacked earrings while looking the best in the stack. Even if a person has stacked 2-3 other types of earrings besides a pair of stud earrings, it will overshadow all those other types of earrings. So, it's about time you got yourself a pair of stud earrings from the GemsNY Columbus Day Sale.
Gemstone Bracelets
You might have worn many bracelets in your life. However, if you haven't ever worn a gemstone bracelet, you have no idea what you're missing. Gemstone bracelets are simple yet eye-catching jewelry pieces that can add to your look. Imagine wearing a gemstone bracelet with a casual outfit. The charm and appeal of your bracelet will take away the casualness of your outfit, replacing it with the magnificence of the gemstones. However, as with other natural gemstone jewelry pieces, gemstone bracelets come with hefty price tags. Therefore, it's best that you get them during the GemsNY Columbus Day Sale. 
Conclusion
The GemsNY Columbus Day Sale is beneficial for you in many ways. Firstly, you're getting fine jewelry, natural gemstones and diamonds as well as lab-diamonds at attractive prices, which is a big opportunity in itself. Secondly, because GemsNY provides relevant certificates of authenticity for its jewelry, you can trust the genuineness of your purchase. So, the GemsNY Columbus Day Sale is a great treat for you guys. Hope you'll make the best of it!