From being considered objects intended to ward off evil and negativity to being used as ornamental jewelry or statement accessories, pendants have come a long way. In this day and age, wearing a pendant has a special meaning to it. If you're gifting a pendant necklace to your lady, it signifies your endless love and passion for her. Every time she looks at that sparkling loose-hanging piece of jewelry, it brings back memories of the lovely time you two have spent together. And apart from that, women love to doll up, just like men love to be careless. Guilty? Well, same pinch.
So, it's imperative to give profound thought while selecting a prezzie for your beautiful true love. Now for that, you first need to choose a rock, a gemstone for your pendant. While there are many gemstones available for you to select, in this blog, I'll put you in the picture regarding the three most sought-after ones that would best convey your feelings, and love for her. So, let's quickly jump right into it.
Trillion Cut Emerald Pendant Necklace
An emerald pendant in a tasteful setting like this one can truly amplify your romance. Accented with the trillion cut and tiny glittering diamonds, the emerald center stone expresses your fervent feelings rhythmically. This dazzling pendant style can immediately draw everyone's eyes at any event or party.
Square Cut Emerald Pendant Necklace
Encrusted in an opulent platinum setting, this square-cut emerald pendant would never fail to adorn your lady love's gorgeous self. Celebrated as a symbol of love and truth, an emerald gemstone can turn any simple or gleaming jewelry piece into an exquisite one. This fascinating pendant style can make her fall in love with you again in a trice.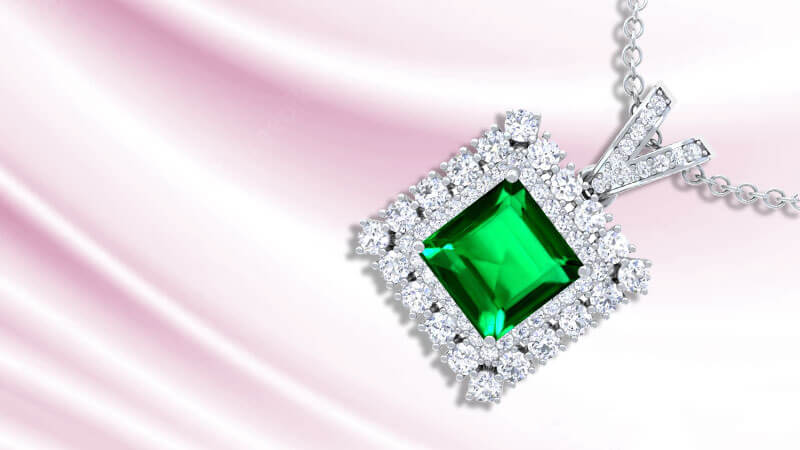 Heart Cut Ruby Pendant Necklace
Alluring and eye-catching, a ruby pendant necklace works well not only for everyday wear but also as a grand heirloom piece. If you're looking for something fashionable and elegant, this ravishing ruby stone embellished with an impressive bezel setting can help you make a salient statement wherever you go.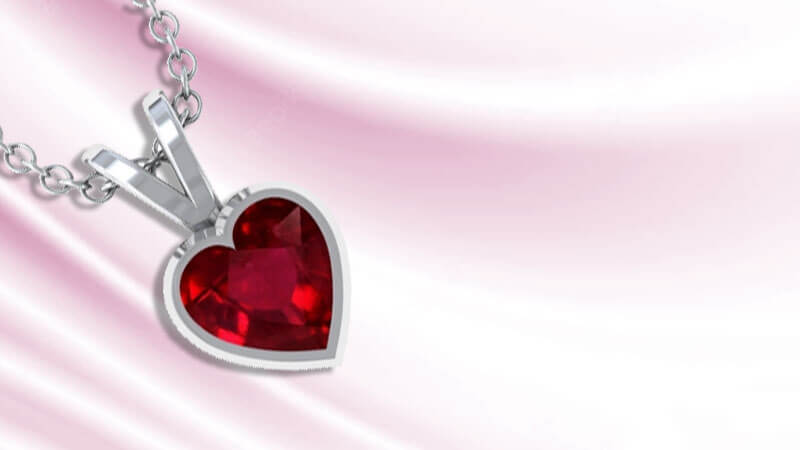 Marquise Cut Ruby Pendant Necklace
A marquise ruby pendant bespangled with a halo of diamonds is your best bet if you want something that infuses a pinch of dramatic hue and red-hot feelings. Appearing soft and gentle, the pendant necklace's rose gold metal acts as the icing on top, uplifting the glam goals of the special woman in your life.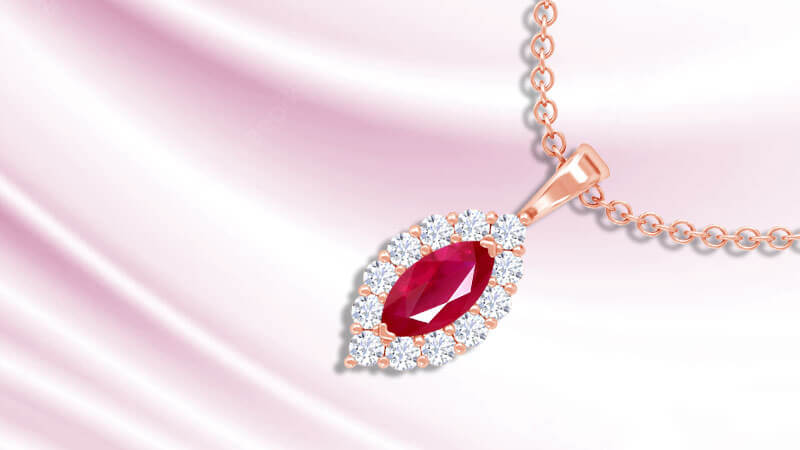 Cushion Cut Sapphire Pendant Necklace
Stunning enough to grab the spotlight instantly at a party, this cushion-cut sapphire pendant necklace is ideal for every occasion and daily wear. With its precisely magnificent aura and queenly charm, it will never fail to appeal to her aesthetic side.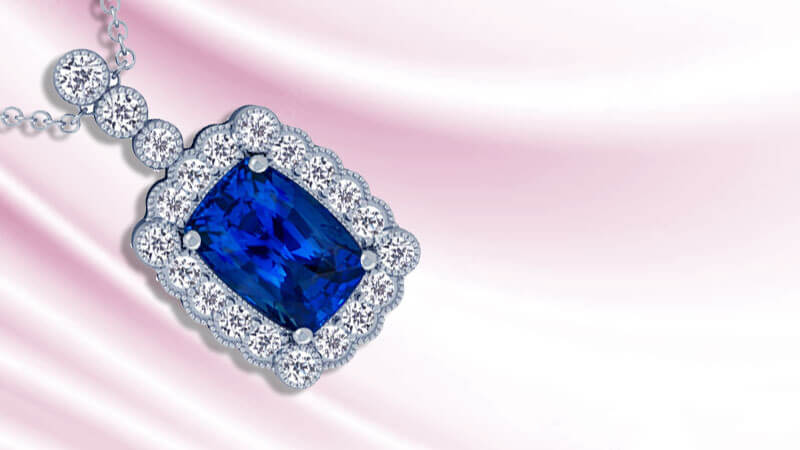 Oval Cut Sapphire Pendant Necklace
This enthralling sapphire pendant radiates grace and style effortlessly. Its vivid pink color is always praised by women and ensues in captivating the sentiments while typifying lasting faith. This pendant style can be a thoughtful and perfect choice for a special gift.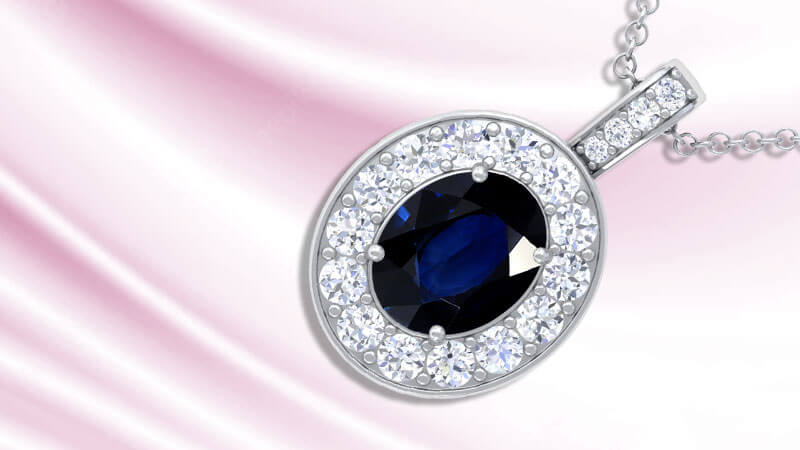 When it comes to gifting something to your partner, the key is to instill a sense of thoughtfulness, love, and importance in her heart. Keeping that in mind can narrow down the options for you. While no gift can ever manifest the intensity of the love that you have for your inamorata, surprising her with gleaming and graceful adornments can surely put a smile on her face. And, apart from that, what else would you even want?