The holiday shopping season is about to begin. Yes, you got it right! Black Friday is around the corner. And now is the time to grab some astounding jewelry pieces for your loved ones.
Make the most out of our exciting Black Friday offers and surprise your dearest ones with our sparkling pendants. The aesthetically appealing designs of our pendants will pique your curiosity and make you add one to your collection as well.
This holiday season, don't be harsh on your pocket. Take advantage of our Black Friday jewelry pendant sale, and grab a scintillating pendant to make this holiday remarkable.
We have listed some steaming pendant options that will help you pick one that matches the grace of your personality.
Round-cut Tanzanite Solitaire Pendant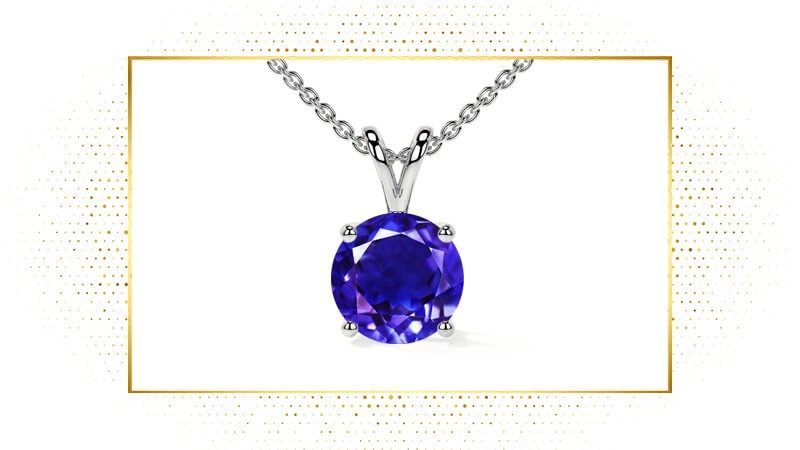 Tanzanite, known for its exceptional beauty, is always a perfect choice for the solitaire pendant. The classic appearance of this pendant will augment your appearance and add character to your outfit. You can wear this dazzling piece of jewelry to celebrate this holiday season to capture all the attention.
Emerald-cut Aquamarine Two-stone Pendant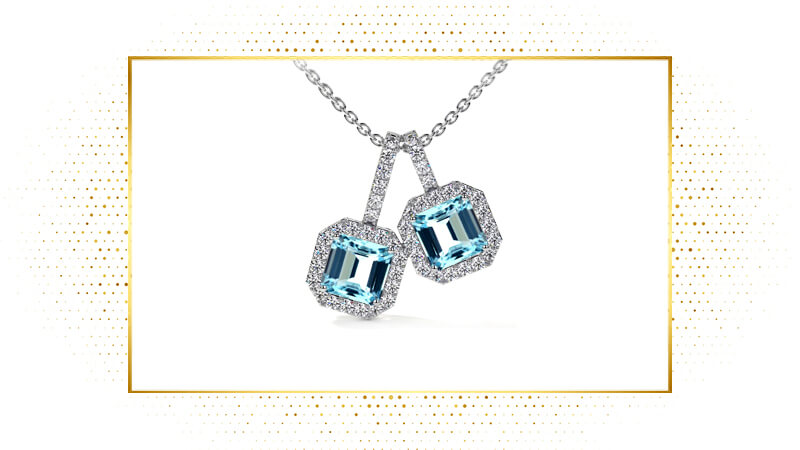 Want to gift your soulmate something meaningful? This two-stone aquamarine pendant will surely melt her heart. The oceanic vibe of aquamarine will make her look more adorable. And the two emerald-cut aquamarines in the pendant will symbolize two souls that have come together to share love. With our Black Friday Sale offer you can add more size in the same budget.
Round-cut Emerald And Diamond Three-stone Pendant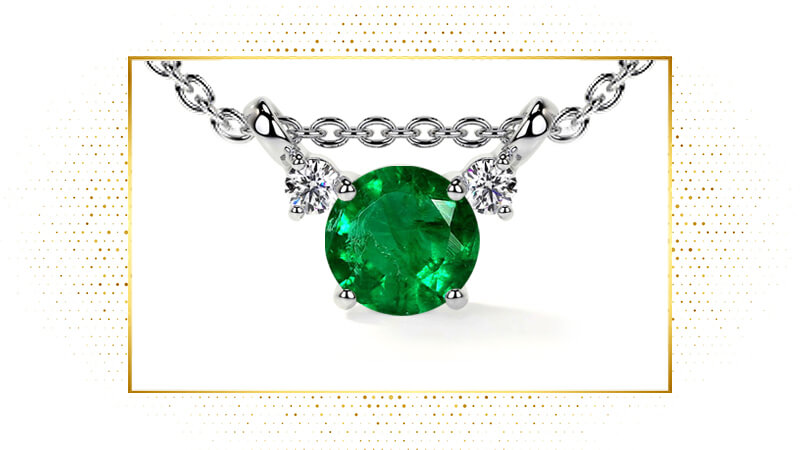 If you love multi-stone jewelry, then a three-stone emerald and diamond pendant is a perfect jewel for you. The diamond on either side of the centerstone will add more sparkle to the pendant. Also, the three stones in the pendant will be a symbol of love, friendship and fidelity, adding a romantic meaning to the jewelry. Don't you think that buying this beauty on Black Friday and that too on a discount makes more sense than buying something else?
Round-cut Sapphire Halo Pendant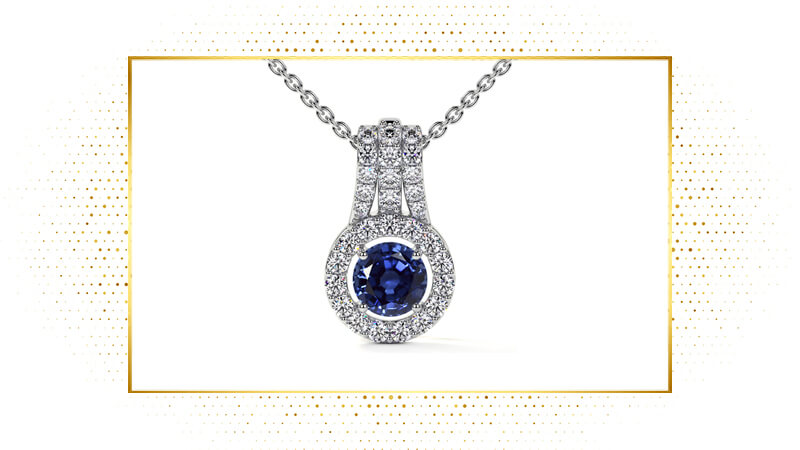 The aristocrat's favorite stone sapphire is for those who love to add a royal touch to their appearance. Check out this dazzling piece of sapphire halo pendant to make your festive season grand. The encircling diamonds around the centerstone and on the top-notch part will provide extra shine to the pendant and make everyone turn for a second look.
Pink Tourmaline Heart-shaped Pendant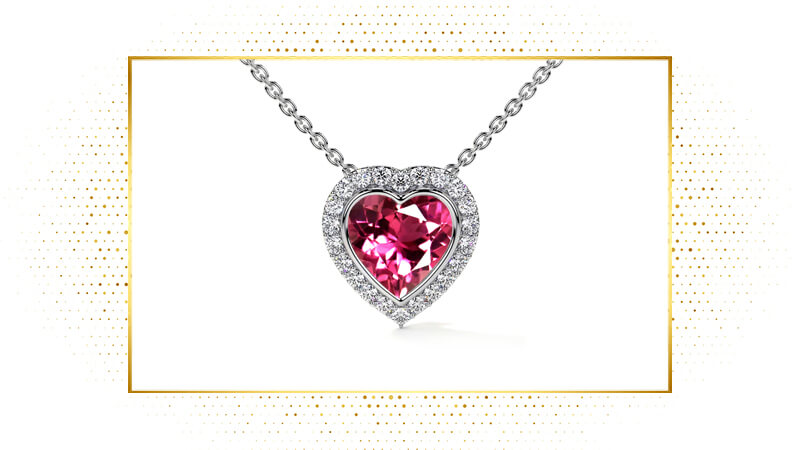 This pendant is a perfect choice for those who are romantic at heart. The pink tourmaline artistically sitting in the heart-shaped pendant setting looks exceptionally beautiful. This pendant makes an unconventional choice that can match the grace of any of your outfits. Also, the encircling pave diamonds will enhance the glimmer of the centerstone, adding more appeal to your overall look.
Tanzanite Infinity Solitaire Pendant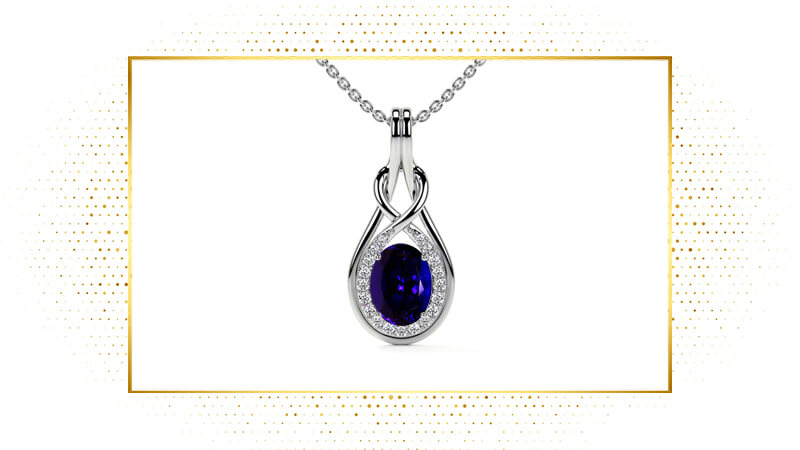 What about gifting a sophisticated and meaningful pendant to your significant other, isn't it romantic? The infinity design of the tanzanite solitaire pendant is a perfect representation of your endless love and care for your partner. Also, the small diamond work around the centerstone will elevate the pendant's appearance.
Floral Ruby Pendant
The singular appearance of the floral ruby pendant compels you to add one to your jewelry box. This pendant is a perfect match for those who love fancy designs in their jewelry. The marquise-cut diamonds encircling the ruby are magical, giving a floral appearance to the pendant. This festive season, style yourself with an extra sparkling ruby pendant that captures the eyes all around.
Marquise-cut Alexandrite Pendant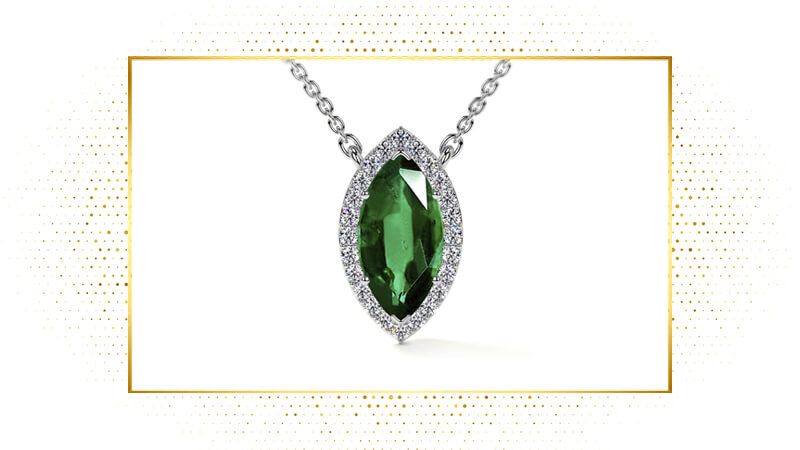 Looking for a perfect jewel for her bold and courageous personality? This pendant will give a stylish touch to her outfit. The alexandrite in the marquise pendant setting looks marvellous and makes an adorable gift for your special one. The embellishment of diamonds around the alexandrite will accentuate the beauty of the pendant and go perfectly well with your party outfit.
Excited to add some of the glittering pendants to your parure? Don't miss out on the Black Friday pendant sale! We are offering great discounts on your purchase during this festive season. 
What's your choice, by the way? Let us know in the comments.