Do you know what a perfect necklace is for a woman? Arms of her lover cuddling her and making her feel loved and secure. Unfortunately, you can't be with her all the time to hold her in your arms. But a beautiful present can do the job for you every second. Perhaps an alexandrite necklace is the best bet as it can exude the warmth of your love in its red color and harmony between you two in its green. The challenge is not yet over. You need to find a necklace that can suit her personality and go perfectly well with all her outfits. Relax and take a deep breath. In the next few minutes you will have all the information required to choose the perfect necklace for her.
It is not that complicated to understand women's accessories. All you need to do is to understand the types of accessories and what goes perfectly well for your loved one. Let's begin with the basics of women's necklaces.
Different Types Of Necklaces
Here are some commonly known necklace types
Pendant Necklaces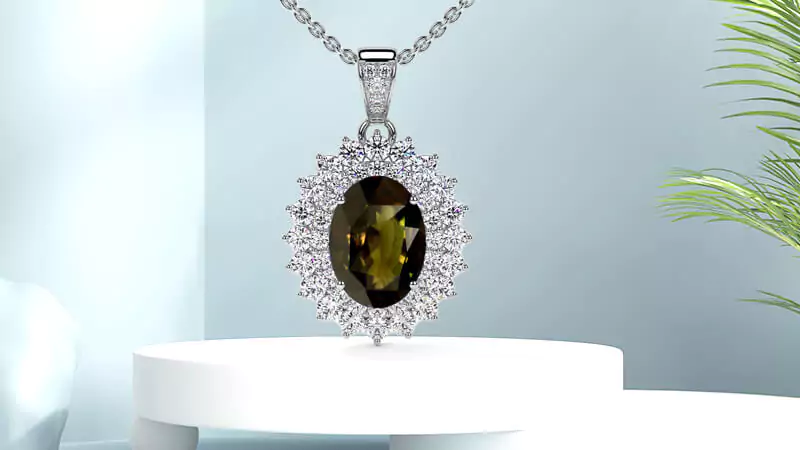 Pendant necklace needs no introduction. It is the most popular type of necklace. In this type of necklace a delicate chain surrounds the neckline and holds a pendant which can be a gemstone pendant or any other piece of art.
Gemstone Strand Necklaces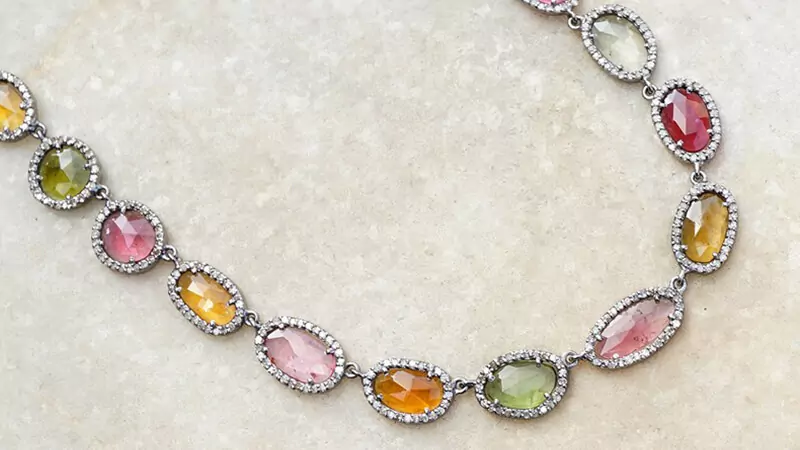 Another very popular style of necklace is strand necklace. This type of necklace is usually made by stringing many different gemstones or beads in a thread. All such necklaces are perfect for both casual and formal outfits.
Station Necklace
Unusual name, right? But not so unusual to find. This necklace is called a station necklace because you will see a metal chain with gemstones set on it in a bezel setting at fixed intervals.
Lariat Necklaces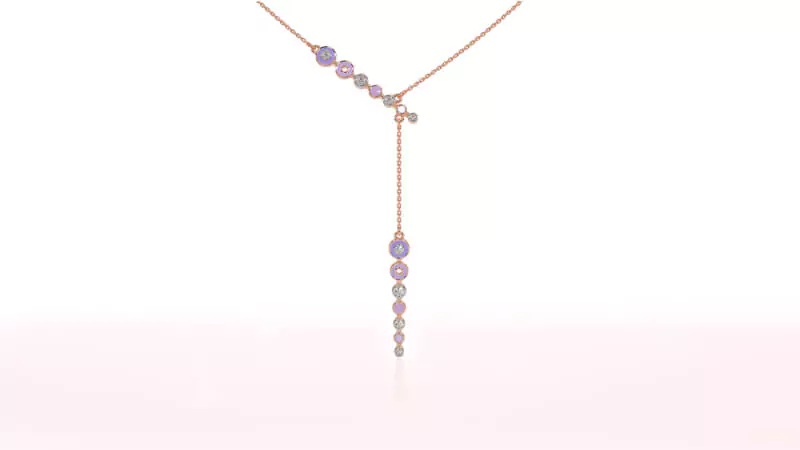 This type of necklace is also known as the Y shape necklace. You will see two ends of the chain coalesce at a junction. A lariat necklace usually features either a big size gemstone or a metal chunk. It has a single chain hanging beyond the junction point.
Multi-strand Necklaces
These types of necklaces are personally my favorite because the arrangement of multiple strands in elliptical order looks like different planets revolving around the sun in their orbits.
Every type of necklace is not for everyone. So before you decide on the necklace type, keep the following attributes of her personality in mind.
Her Neck Size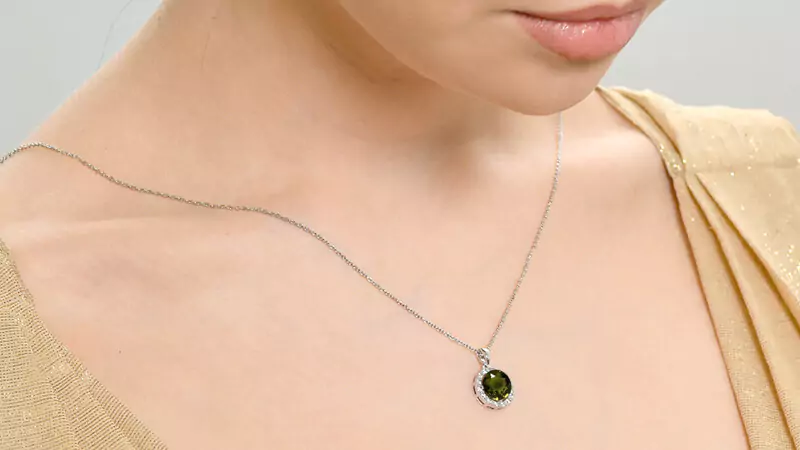 The first thing you should know before buying a necklace for her is her neck size and you cannot rely on wild guesses for this. If you are offering her a necklace as a surprise, you have to figure out a way to secretly know her neck size, if you don't already know. There can be many smart ways of doing so, but her everyday wear chain or necklace can help. 
Her Body Type And lifestyle
If she has a fit body with an average height, then an alexandrite necklace will be the perfect choice for her. If her collar bones are a prominent feature and she feels awkward about them, then a strand with many gemstones will draw attention away from collarbones and make her comfortable. If she is into sports, then probably she may like a minimalist jewel and thus a station or a lariat necklace will be the best choice. 
Her Face Shape
Have you ever thought that a perfect necklace is like a beautiful frame for your face? Well, yes, it is an advantage of wearing a necklace which elevates the looks of your face. It is better to choose a necklace that contrasts her face shape. For instance, if she has a round face, then a thin pendant necklace such as an alexandrite necklace with a marquise cut gemstone will add grace to her looks. You can choose a multi-strand necklace for her if her face is oval in shape.  
Her Hairstyle 
So far, you might have understood that choosing a necklace for her is not an easy task. You have to consider even the minute details of her persona. Doing so will certainly bring you closer to her, to say the least.. Her hairstyle is the most significant factor in deciding on a necklace. If she has short hair, a bold necklace will compliment her personality and if she has long hair, a multi-strand necklace or a simple pendant necklace is a perfect jewel for her. 
So from now on the warmth of your love will never be far away from her. Adorn her neckline with a beautiful necklace and surprise her with a perfect choice that you have made after a lot of hard work. Explore the immensely wide variety of gemstones and terrific pendants designs on our website.