Amidst the celestial wonders, each zodiac sign showcases its own extraordinary essence and Sagittarius, with its euphoria and enthusiasm, stands as a beacon of adventurous exploration. Sagittarians are born between November 22nd and December 21st, and are endowed with limitless curiosity and an unquenchable thirst for life's myriad experiences. In this captivating voyage through the cosmos of this fire sign, we'll unveil the enchanting world of Sagittarius birthstone and jewelry where you'll find the blue charisma of tanzanite and blue-green allure of turquoise taking the centre stage. Both gemstones capture the essence of this zodiac sign with their stunning allure and deep symbolism. Let's start the journey to know more about these cosmic beauties that prettify Sagittarius individuals.
Turquoise: The Stone of Serenity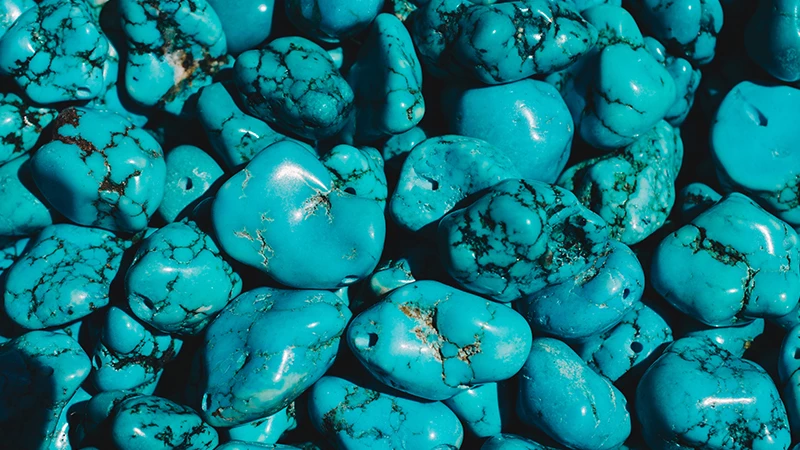 One of the two birthstones associated with Sagittarius is turquoise. This mesmerizing gem is regarded for its gorgeous blue-green hues, reminiscent of a tranquil tropical sea. It's not just the color that makes turquoise treasured but also its metaphysical properties.
Turquoise is connected with peace and calmness. For fearless and adventurous Sagittarians, this gemstone can offer balance and focus in life. It's believed to help with clarity in thought, enhancing communication and protecting against evil spirits. Sagittarians, known for their wanderlust, might find turquoise to be a token of guidance, keeping them grounded while they explore the world.
Ancient Beginnings
Turquoise has been cherished for its stunning beauty and spiritual significance since ancient times. The earliest records of its use date back to over 5,000 years ago, with archeological findings in Egypt's Sinai Peninsula and the ancient Indus Valley. The emperors of ancient Egypt bedecked their crowns and jewelry with turquoise, believing it to work as a protective shield.
Astrological Allure of Turquoise in Jewelry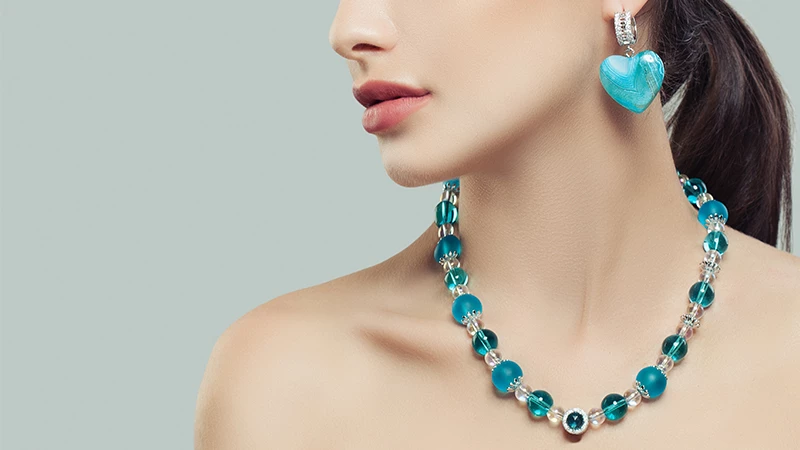 Turquoise jewelry can be a dazzling extension to a Sagittarius' jewelry collection. The bright blue-green crystal brings out positive vibes and adventurous thoughts, making turquoise a significant choice for those born under this sign. Whether incorporated in a ring, pendant, bracelet or a pair of earrings, each jewelry piece ensures to be a stylish adornment that captivates the onlookers. The stunning hue of turquoise evokes the landscape of the limitless sky or the calming ocean water, bringing out a sense of serenity.
Tanzanite: A Unique and Rare Gem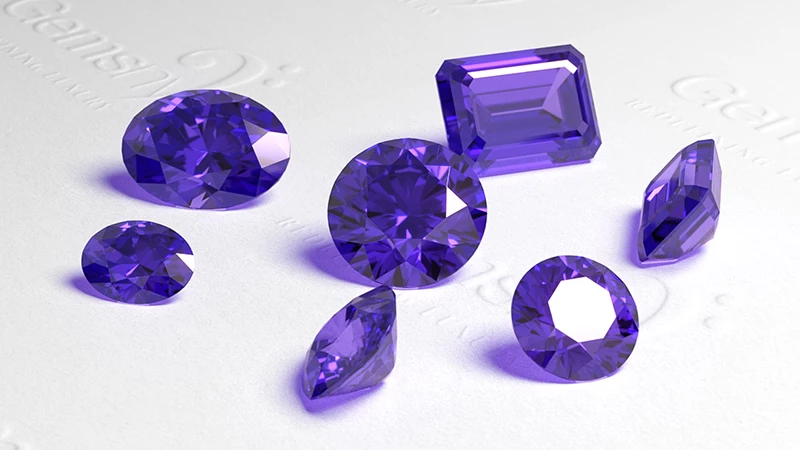 The second alluring birthstone for Sagittarius is tanzanite. This gemstone carries a fascinating history that dates back to centuries, treasured by distinctive cultures across the globe for its rarity and hidden properties. 
Sagittarians are popular for their willingness to acquire knowledge and wisdom, and tanzanite brilliantly resonates with their intellectual pursuits. The rich blue hue of tanzanite beautifully reflects the vast, open skies that Sagittarians are naturally attracted to. Its tranquil energy is believed to elevate transformation, wisdom and insight. It promotes a profound understanding of oneself and the world, qualities that match Sagittarians.
Discovery of Tanzanite
The story of tanzanite began in the Merelani Hills, Tanzania. In 1967, when a Masai tribesman named Ali Juuyawatu stumbled upon a blue crystal unaware of a gemstone he found. Recognizing its value, and potential, interest quickly spread throughout the region. Later, Tiffany & Co. introduced it to the market and named it after its country of origin. Since then, it has turned into an epitome of luxury and uniqueness, captivating gem lovers and connoisseurs alike.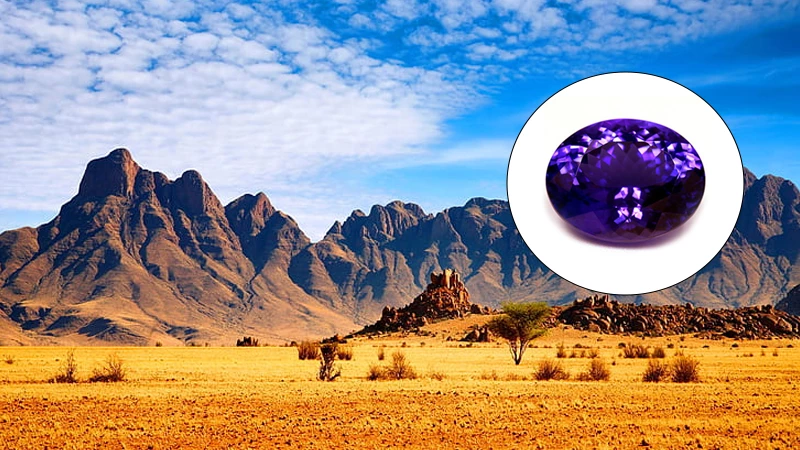 Tanzanite in Recent Years
Tanzanite continues to be immensely treasured in recent times for its extraordinary blue hue. Its rarity and single-source origin in Tanzania make it a desired gemstone. To support its long-term supply and safeguard the environment, sustainability measures and ethical mining practices are gaining importance.
Astrological Benefits of Tanzanite
Tanzanite is also cherished for several astrological benefits that can positively influence one's life.
Enhancing Spiritual Growth
Tanzanite is believed to be associated with the third eye chakra, promoting spiritual growth, intuition and inner wisdom. It can assist people on their journey of life and self-exploration.
Elevating Emotional Balance
This gemstone is said to alleviate stress & anxiety and calm the emotional turbulence, bringing peace and tranquility to the wearer's life.
Strengthening Communication
Tanzanite is considered to enhance one's communication skills, facilitating better relationships and encouraging open, honest dialogue.
Healing and Protection
Astrologically, tanzanite is said to have healing abilities, both physically and emotionally. It is said to shield the wearer from negative energies.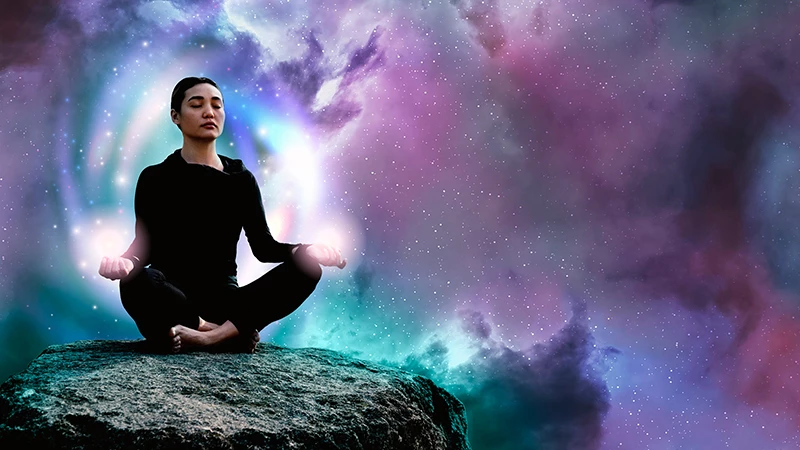 Personifying Creativity
For those looking for artistic inspiration, tanzanite is believed to stimulate creativity and innovation.
Stunning Tanzanite Jewelry for you
Experience the beauty of tanzanite with our exquisite jewelry collection. Each piece is a work of art, showcasing the uniqueness of this gemstone.
Elegance of Tanzanite Pendant Necklace
For Sagittarians who desire to showcase their bold personality, a tanzanite pendant necklace can be the perfect jewelry piece. It is quite versatile and can be worn with both casual and formal outfits. The calming energy of tanzanite can evoke a sense of peace and serene during Sagittarius's busy life. Adorning a tanzanite gemstone necklace close to your heart can work as a constant reminder for an optimistic and adventurous spirit that illustrates this zodiac sign.
A Stunning Pair of Tanzanite Earrings
Earrings adorned with tanzanite gemstones can add a hint of elegance and sophistication to any attire. Whether in drop earrings, studs or hoops, tanzanite earrings are an ageless choice. The enchanting shade of tanzanite can enhance both bright and pastel tones, making them a perfect extension to any jewelry collection.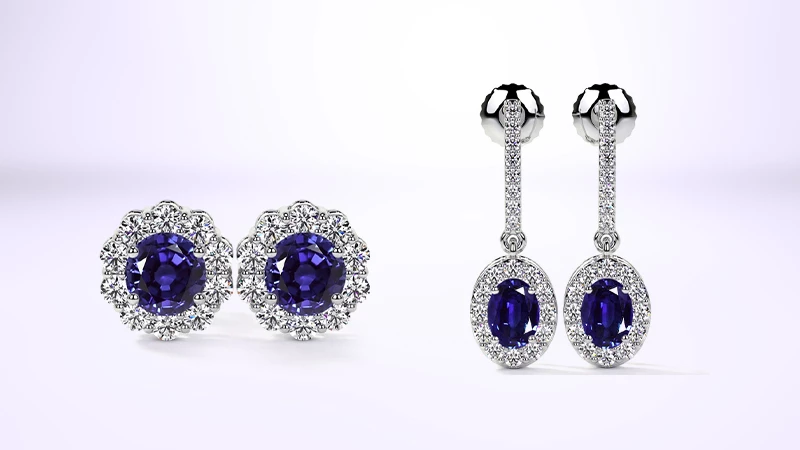 Mesmerizing Tanzanite Bracelet
Tanzanite bracelets can be an elegant and thoughtful way for Sagittarians to embrace their birthstone's energy. This ensemble can work as a reminder to stay positive and true to the journey of life. A precisely crafted tanzanite bracelet can turn into a cherished heirloom, passed down through generations, keeping the Sagittarian spirit alive in the family.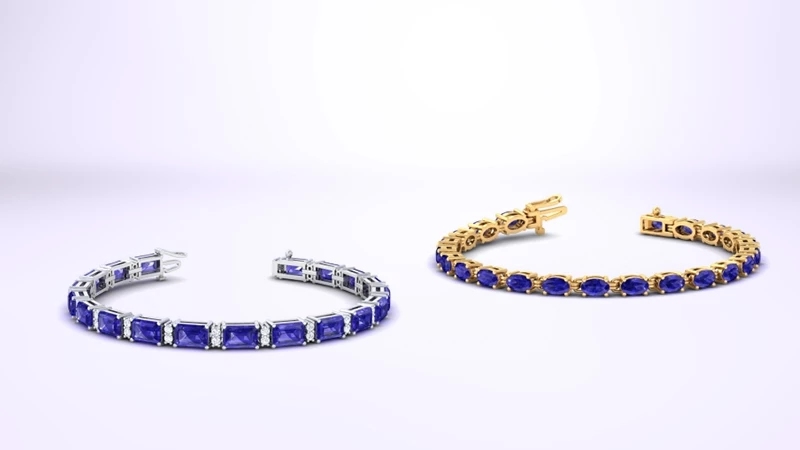 Customized Sagittarius Birthstone Jewelry
To give a more personal touch to your jewelry, consider the option of customization that permits you to incorporate Sagittarius symbols like the archer's arrow. This not just mirrors the zodiac sign but also adds a sense of individuality to your jewelry. Customized Sagittarius jewelry also allows engravings of initials, important dates, making it a peerless and thoughtful gift for Sagittarians.
Selecting the Ideal Piece
When choosing Sagittarius jewelry, it's essential to keep in mind the taste, style and preference. Some Sagittarians admire the bold, statement turquoise ensembles, others might prefer subtle, minimalist tanzanite pieces, choices can vary from person to person. The key is to select the ideal piece that matches with the free-spirit and enhances the game of fashion.
Furthermore, when buying gemstone jewelry, pay attention to the brilliance and the authenticity of the gem, ensuring that your jewelry will last as an evergreen token of your adventurous spirit.
FAQ
Q. I am a Sagittrian; what other gemstone can I wear?
Other than turquoise and tanzanite, Sagittarian can opt for emerald, ruby and sapphire. These gemstones are associated with wisdom, passion and nobility- attributes that align with Sagittarian individuals.
Q. Can other gemstones such as sapphire and emerald benefit Sagittarian astrologically?
Each gemstone is believed to have their own unique metaphysical properties that can benefit Sagittarians. For instance, sapphire can promote wealth and wisdom, whereas emerald can bring prosperity and abundance. Consult your astrologer before wearing any astrological jewel.
Q. How does ruby align with Sagittarius personality traits?
Ruby represents passion, energy and strength. It motivates Sagittarians to pursue their adventure with enthusiasm and determination.
Summing Up
Sagittarius individuals are regarded for their dynamic and adventurous nature and their two unique birthstones turquoise and tanzanite encapsulates the essence of their individuality. Whether it's stunning turquoise jewelry, or a bold tanzanite ensemble, the jewelry chosen can be a significant reflection of the independent thinker.
With the continuous exploration of the world and seeking out new horizons, Sagittarians can carry the energy and protection of turquoise and tanzanite with them, making both gems a cherished companion on their life's journey.
So why wait? Embrace the cosmic beauty of Sagittarius birthstone and jewelry and let your inner archer shine with our tanzanite piece. Explore our website where we are offering huge discounts on birthstones and jewelry, including tanzanite and grab your desired piece now.