When it comes to birthstones and jewelry, Capricorns are fortunate to have a range of captivating gemstones associated with their zodiac sign. Birthstones for Capricorns come in a wide range of colors, including blue, red and black. These birthstones not only possess exquisite beauty but are also believed to hold special meanings and metaphysical properties. In this article, we will delve into the world of Capricorn birthstones and explore the significance of these gems in jewelry.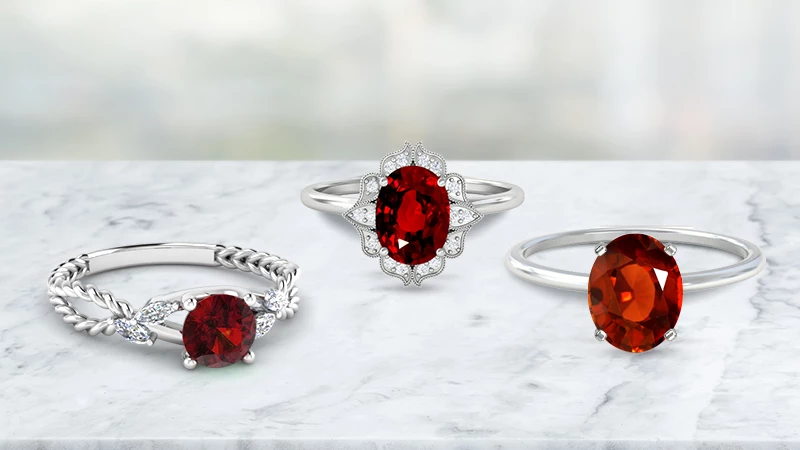 Capricorn: The Persistent and Ambitious Sign
Let us understand the significance of this zodiac sign. Capricorn, the tenth sign of the zodiac, is represented by the symbol of the mountain goat. Those born between December 22 and January 19 fall under this earth sign known for its practicality, discipline and ambitious nature. Capricorns are driven individuals who strive for success, possess a strong work ethic, and value stability in their lives.
Significance of Capricorn Birthstones
Capricorn birthstones hold both astrological and metaphysical significance for individuals born under this zodiac sign. These gemstones are believed to resonate with Capricorn's unique traits and characteristics, providing various benefits, including increased focus, determination and emotional balance. Wearing Capricorn birthstone jewelry is thought to align one's energy with the celestial forces associated with the sign, promoting personal growth, success and overall well-being. Let us individually understand every Capricorn birthstone and jewelry.
Birthstones Associated with Capricorn
1. Garnet
Garnet, a gemstone known for its wide range of colors, is the traditional birthstone for Capricorn. Garnets are a group of silicate minerals that have been used since the Bronze Age as gemstones and treasure. They represent purity, truth and faithfulness. Garnet is believed to enhance Capricorn's determination, focus and perseverance. People love fashioning garnet gemstones in a variety of jewelry pieces, including rings, pendants, and earrings. Two of the most popular garnet varieties are tsavorite and hessonite garnet, perfect for those looking for a green or orange color charmer.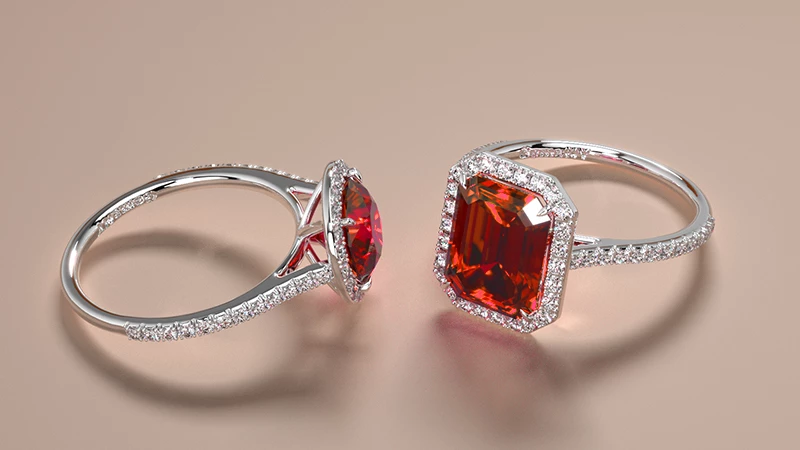 2. Black Onyx
Black Onyx, a striking black gemstone, is considered an alternative birthstone for Capricorn. The fair hardness of this gemstone makes it suitable for making durable jewelry pieces. It is believed to provide strength, stamina and self-control. Black Onyx is often associated with grounding energies, helping Capricorns stay rooted and focused amidst life's challenges. It is commonly used in rings, necklaces and bracelets.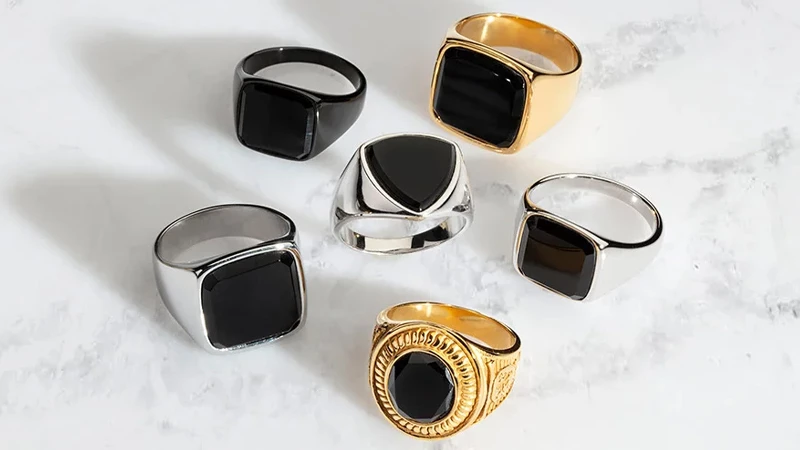 3. Blue Topaz
Blue Topaz, with its captivating icy-blue hue, is another birthstone associated with Capricorn. It is an inexpensive blue gemstone with a hardness score of 8 on the Mohs scale of hardness. This gemstone symbolizes communication, wisdom and clarity. Blue Topaz is said to enhance Capricorn's ability to express themselves effectively and make sound decisions. It is often set in rings, earrings and pendants, adding a touch of elegance to any jewelry collection.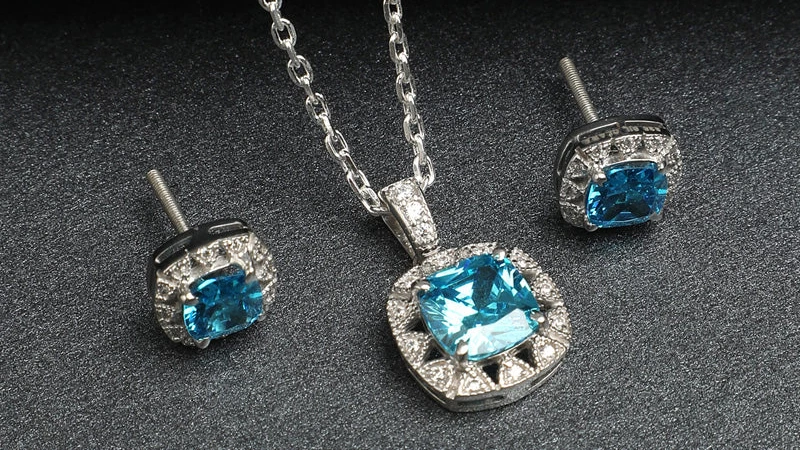 4. Ruby
Capricorns are lucky to have the king of gemstones as their birthstone. I personally never came across a gem enthusiast who does not own a ruby.  Ruby is a vibrant red gemstone considered to represent love, passion, and vitality. It is believed to ignite Capricorn's inner fire and inspire them to pursue their goals with enthusiasm. Because of its warm color, ruby gemstone is more often fashioned in jewelry symbolizing love such as engagement rings and heart-shaped pendants.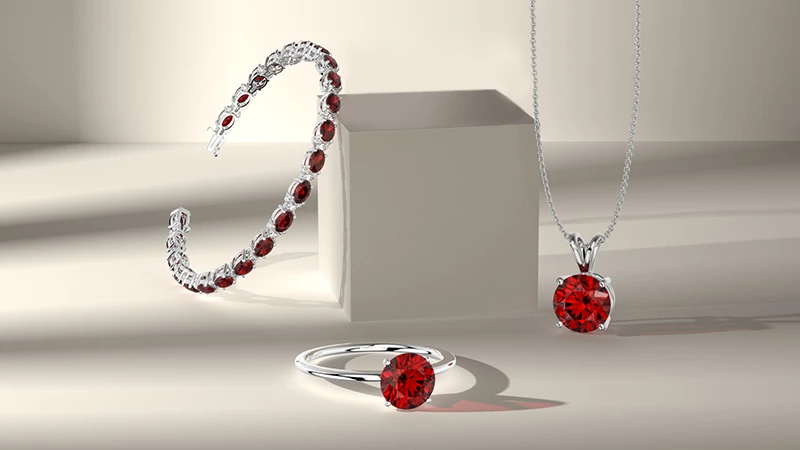 5. Agate
Agate, a multi-colored gemstone with distinct striped patterns, is another birthstone associated with Capricorn. Agate comes from the Greek name for a stone originally found in the Achates River in Sicily (currently known as Drillo River). The stone is known for its balancing and harmonizing properties instrumental in promoting emotional stability and inner peace. Agate is often used in beaded bracelets, pendants and earrings to render a touch of natural beauty to Capricorn's jewelry collection. Large crystals of agate in a bracelet or pendant exude a bohemian look.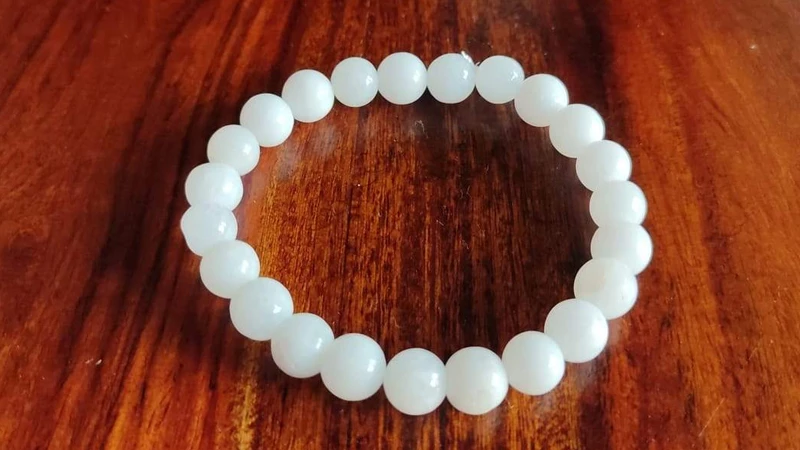 Choosing Capricorn Birthstone Jewelry
When selecting Capricorn birthstone jewelry, it is essential to consider personal style and preferences. Whether opting for a traditional garnet ring or a contemporary blue topaz pendant, Capricorn individuals can find a wide array of designs and settings that suit their taste. Customizing birthstone jewelry with engravings or combining multiple birthstones can add a personal touch and enhance the sentimental value of the piece. You can embellish your birthstone jewel with accent diamonds or other complementing gemstones for extraordinary sparkle and exceptional look.  If your loved one is Capricorn, then you can propose to her with a stunning ruby engagement ring. It can melt her heart and benefit her in many ways.
If you are unable to decide upon any specific birthstone jewel, then you should go for loose gemstones. You can set these loose gemstones later into a jewel of your choice. Purchasing a loose gemstone instead of jewelry will take some financial load off your wallet.
Capricorn birthstones and jewelry offer a fascinating blend of beauty, symbolism and metaphysical properties. From the eye-catching hues of garnets to the captivating blue of topaz, these gemstones hold a special place in the hearts of individuals born under the sign of Capricorn. Whether worn as a personal talisman or as a stylish accessory, Capricorn birthstone jewelry represents the enduring qualities and aspirations of this persistent and ambitious zodiac sign. Whether you choose birthstone rings, pendants, or bracelets, you can get them at the best price and assurance of authenticity from GemsNY.