"Be like a Diamond- Bright, Beautiful, Valuable and Always in Style!" – Anonymous
April is the world's hardest rock's month – Diamond! The most exquisite and scintillating gemstone that women want in their happy jewelry boxes!
A diamond ranks 10/10 on the Mohs scale of hardness, making it the most durable gem for everyday wear. The word diamond, received its name from the Greek word adamas which means unbreakable and invincible. With that said, there is no doubt on the hardness or durability of this gem. After all, the only thing strong enough to cut a diamond… is well, you guessed it, another diamond. Also, a diamond is a perfect gift for April-born babies because it is an April birthstone. 
The hardest rock is formed from the purest form of carbon in the thickest part of the lithosphere, the mantle. Here, it experiences maximum pressure and temperature and ends up achieving its true form.
1. Geology
If someone told me the exact location of where I can get heaps of diamonds, I'd be on a flight right now. But jokes aside, 49% of diamonds originate in central and southern Africa. During colonial rule, a lot of these mines were exploited and consequently, many world-famous diamonds are under the possession of the United Kingdom. 
Other countries like Canada, Russia, Brazil, and Australia are also rich in this precious resource.
2. Color
The color of a diamond and its clarity play an important role for the customers to buy their favorite diamond ring.
Natural diamonds can be found in numerous colors including blue, yellow, brown, green, purple, black, among others. These fancy color diamonds are extremely rare and in high demand, leading to lofty prices. Recently fancy color diamonds have been shattering auction records, including a 14.83 pink diamond selling for $26.7 million!
If you want a variety of colors in diamonds, you can go for the lab-created or lab-grown diamonds. Lab-created diamonds come in different shades and colors such as yellow, pink, blue, etc. These diamonds are almost 40% less costly than natural diamonds with colors and therefore can save you a significant amount of money, or even accommodate two diamonds in the same budget.  
3. Beliefs & Symbolizations
While diamonds are forever, they are believed to possess mystical and astrological properties. Some of these are listed here.
Wearing a diamond can help overcome the feeling of inferiority and can increase the level of confidence in an individual.
A diamond ring or pendant can also be helpful in bringing good health to the wearer. Diamond is the gemstone for those who are born under Virgo and Libra as it bestows good luck and prosperity.
Diamonds are invincible and indestructible. Warriors during earlier times used to wear diamonds for great strength. They believed that wearing diamonds would give them courage and make them invincible on the battleground.
Ancient people also believed that a diamond possesses great healing powers in itself. It creates a sense of balance in life and helps you to re-energize your energy centers.
Diamond is the stone of lovers also. For a very long time, people have been celebrating diamonds as a symbol of love and commitment in relationships.  
If legends are to be believed, diamonds have great healing powers and can purify and detoxify the body. It is also said that diamonds are able to cure chronic conditions.
Being an April gemstone, diamond suits the April born. It blesses the wearer by making them calm and fearless.     
4. Craze for Diamonds among Celebrities
Diamond is one of the gemstones that have been cherished the most by Hollywood celebrities. Their love for diamonds is just on another level. Many celebrities such as Zendaya, Beyoncé, Adele, Lady Gaga, Dua Lipa, etc., have graced the red carpet in stunning diamond jewelry.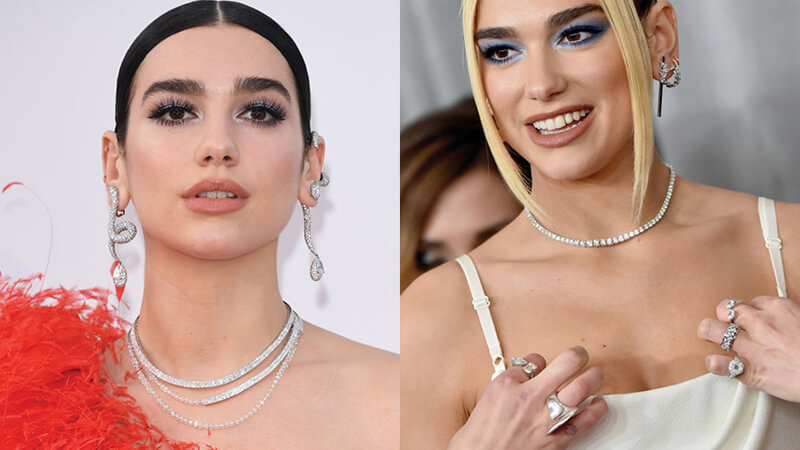 Some of the celebrities such as Jennifer Lopez, Kourtney Kardashian, Megan Fox, Lily Collins, and Ariana Grande have been proposed with a dazzling diamond ring. You might want to add a beautiful natural diamond jewel to your lovely jewelry collection.
Also read, About the May Birthstone
Our Top Diamond Jewelry Collections
Our gemstone jewelry collection is alluring. You can find designer natural diamond jewelry and lab-created diamond jewelry in our exclusive collection, or you can get your jewelry custom-made as per your design. We have an enormous collection of certified diamonds that guarantee the diamonds of best quality.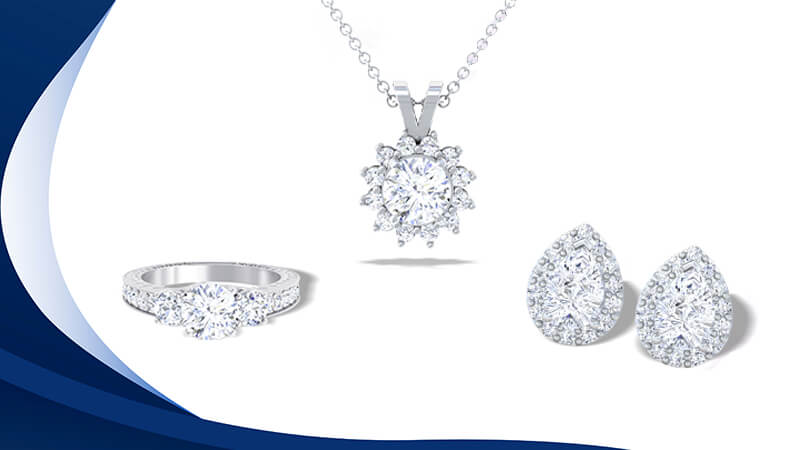 You would love our 'make-your-own' jewelry section, where you can effortlessly select the stone and ring setting of your choice to get your dream jewelry at your doorstep.
How to Take Care of Your Diamond Jewelry?
You really don't need any high-tech equipment to take good care of your diamond jewelry and it is easy as pie to take care of your diamond jewelry. You just need to have lukewarm water, soap, and a soft brush. Mix the soap in the water and leave your jewelry for a few minutes. Proceed to rub your jewelry gently with the soft brush. This is an effortless way to keep your diamond jewelry clean.
Sparkling with an internal fire, diamond is one of the world's most sought-after and adored gemstones. It's a symbol of clarity and strength. For those fortunate enough to have a birthday in April, they do gain bragging rights to call their birthstone, the most prized gemstone of all.
GemsNY has the best selection of diamond rings, pendants, earrings and bands. Have you checked our collection yet?
Want to learn more about diamonds? Click here