Hey there fellow gem enthusiasts! Are you an April baby or just love to collect birthstones? Either way, you may have heard that the only option for April's birthstone is a diamond, but that's not entirely true! While diamond jewelry is certainly the most well-known option, there are actually a few other gorgeous gemstones that represent this spring month.
Now, I know what you may be thinking – "Why would I choose anything other than a diamond? They're a girl's best friend, after all!" And don't get me wrong, diamonds are undeniably stunning, but sometimes it's fun to switch things up and explore the lesser-known options.
So, in this blog, we'll delve into the world of April's birthstones and discover some of the unique and beautiful alternatives to the classic diamond. Get ready to be dazzled by the diverse array of gems that can represent this month, and who knows, maybe you'll even find a new favorite to add to your collection?
What is a Birthstone for April?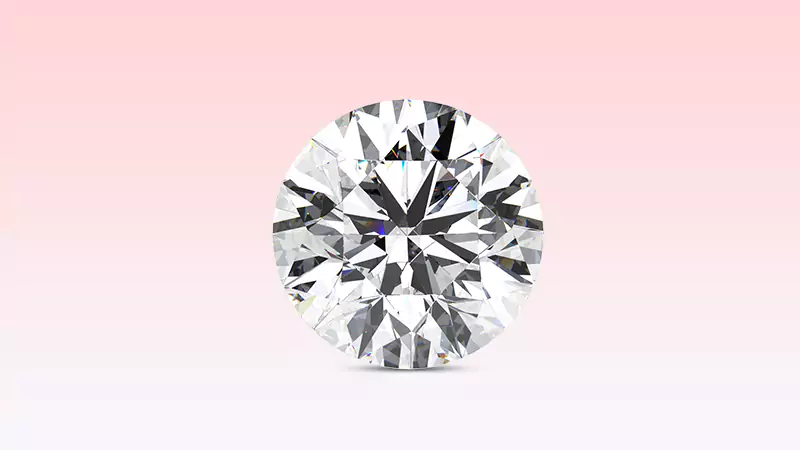 Have you ever wondered what your birthstone is? A birthstone is a special gemstone that represents the month of your birth. In April, the birthstone is none other than the timeless diamond. As one of the world's most popular gemstones, the diamond is a symbol of strength, purity, and everlasting love. From engagement rings to wedding bands, diamond jewelry has long been associated with special occasions and milestones. But even if you're not tying the knot, a diamond necklace or bracelet is the perfect way to add some sparkle to your everyday wardrobe. So, whether you were born in April or just love the glamor of diamonds, this birthstone is a must-have in your jewelry collection.
Is the Only Choice a Diamond?
If you're not a fan of diamonds or are looking for something different, there are other birthstone options for the month of April that are just as beautiful and significant. While opals and quartz crystals are popular alternatives, moissanite, and white topaz are two other options that are gaining popularity.
Moissanite is a lab-created gemstone that resembles a diamond and is just as durable. It has a higher refractive index than diamonds, meaning it sparkles even more brightly. Moissanite is an excellent alternative for those who want the look of a diamond without the high cost. It's also an eco-friendly choice as it's made in a lab rather than mined from the earth.
White topaz, on the other hand, is a natural gemstone that's known for its clarity and brilliance. It's a more affordable option than diamonds but still offers a similar look. White topaz is believed to bring joy and good fortune to the wearer, and it's also said to enhance mental clarity and focus.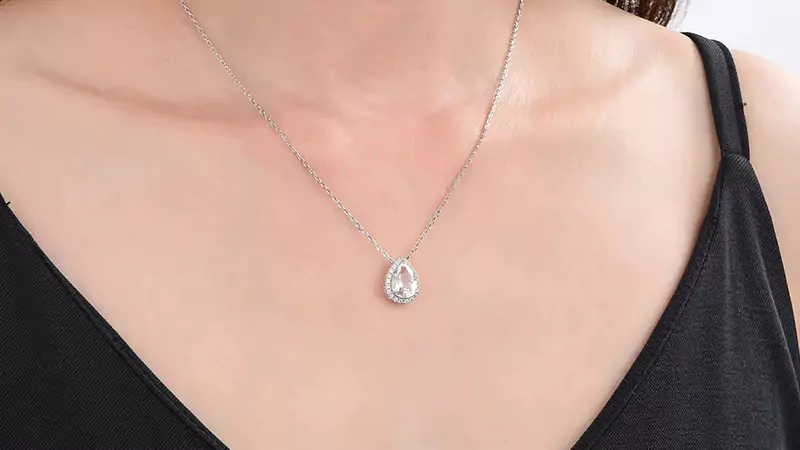 Whether you choose moissanite or white topaz, both of these gemstones are a great alternative to traditional diamond jewelry. They offer their own unique properties and beauty, making them a worthy consideration when looking for April birthstone jewelry. From rings to necklaces, earrings to bracelets, there are many jewelry options available featuring these beautiful and affordable gemstones.
Additionally, when it comes to birthstone jewelry, don't be afraid to think outside the box and consider alternative gemstones. You might just find a new favorite that speaks to you and your style.
Men's April Birthstone Rings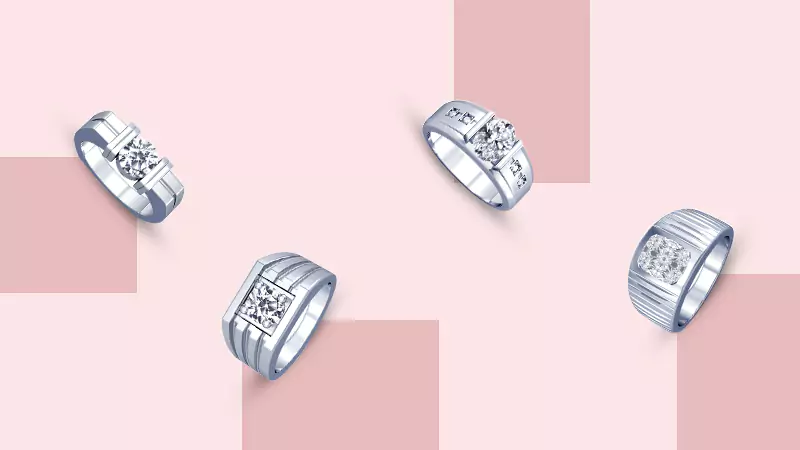 Birthstone rings are a popular gift for birthdays and other special occasions, and April birthstone rings are no exception. If you're looking for a men's April birthstone ring or a birthstone ring for April 20th born then you'll be pleased to know that many options are available. Why April 20th? Because it is the date when the zodiac sign shifts from Aries to Taurus. So for some Tuarians also, the Diamond is a significant birthstone.
Diamond rings are a classic choice for men, and these rings come in a variety of styles and designs. From simple solitaire rings to more elaborate designs with multiple diamonds, there's a diamond ring to suit every taste and budget.
If you're looking for something different, consider a white topaz ring. They are not as commonly used in men's jewelry, but they can make a striking statement when set in a ring.
Timeless Treasures: Diamond Jewelry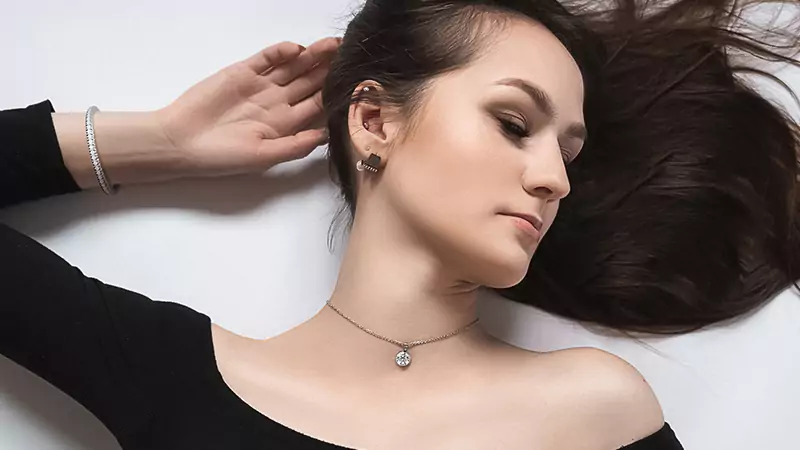 One of the great things about diamonds is their versatility. They can be paired with any metal, including gold, silver, and platinum, to create a unique and stunning piece of jewelry. Diamond stud earrings are a classic choice that can be dressed up or down, while a diamond tennis bracelet is perfect for a special occasion.
When buying diamond jewelry, it's important to pay attention to the 4 Cs – cut, color, clarity, and carat weight. A well-cut diamond will have the most sparkle and brilliance, while the color and clarity will affect the overall appearance. Carat weight refers to the size of the diamond, with larger diamonds usually being more expensive.
While diamond jewelry can be a significant investment, it's also a timeless piece that can be passed down for generations. When cared for properly, a diamond can last a lifetime and beyond. So, whether you're looking for a gift for a loved one or treating yourself, diamond jewelry is a beautiful and meaningful choice for those born in April.
Final Words
So there you have it- the birthstone for April is diamond, a stunning gemstone that represents love, purity, and strength. But if diamonds aren't your thing, there are other options out there, such as white topaz and moissanite, that offer a similar look and feel without the high price tag.
If you're looking for diamond jewelry or any other gemstone, GemsNY is the perfect destination for you. We offer a wide range of high-quality gemstones and jewelry pieces that are sure to catch your eye. Our easy-to-use website and expert customer service team make finding and buying the perfect piece of jewelry as stress-free as possible.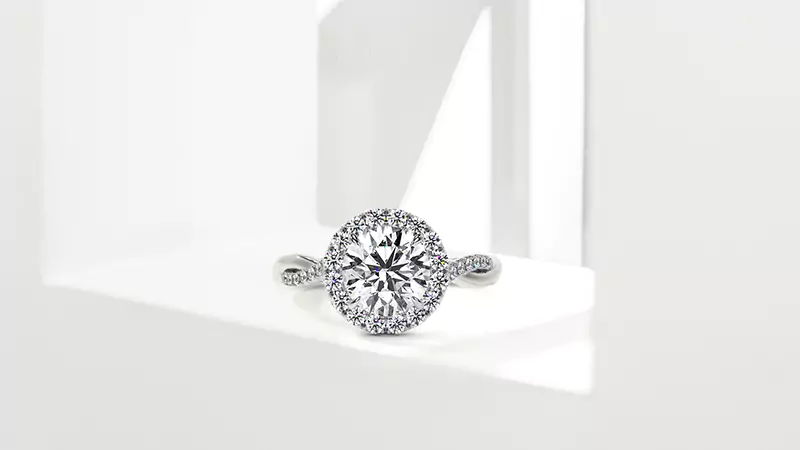 So whether you're celebrating your April birthstone or simply treating yourself to a new piece of jewelry, consider GemsNY for all your gemstone needs. With our extensive selection and exceptional customer service, you won't be disappointed!
| | |
| --- | --- |
| Heading | Highlights |
| Introduction | Birthstones are special gemstones that represent the month of a person's birth. The April birthstone is the diamond. |
| Diamond Jewelry | Types of diamond jewelry include rings, necklaces, and earrings. Consider the diamond's cut, color, clarity, and carat weight when choosing jewelry. |
| Alternative April Birthstones | White topaz and moissanite are affordable and beautiful alternatives to diamonds. |
| The Birthstone for April 20th: A Special Connection | Diamonds are believed to bring clarity and strength to those born on April 20th. Men's April birthstone rings are a popular choice. |