They say the best place to spot a Taurean is the countryside or an unspoiled environment because Taurus people like to relax in serene spots, just like their spirit animal, the bull. Or, a Taurean can also be spotted reading this article! 😉
Taurus – The Second Zodiac Sign
Ruled by Venus and represented by the bull, Taurus is the second zodiac sign and one of the three earth signs. This zodiac sign governs the period between April 20 and May 20. People born under the Taurus zodiac sign are sensual, down-to-earth, loyal and very practical & realistic. Their intellectual nature makes them ponder on family, health, work and friends. If all these personality traits sound like yours and your birthday falls on any date of the Taurus season, the Taurus birthstones belong to you. Ahead, we talk about Taurus birthstones!
The Birthstones For Taurus
One of the most cherished personality traits of Taurus people is their natural sense of beauty. Their taste in everything from music and films to fashion is nothing but the best. That's why people always consider their recommendations. Being a Taurean, you'd be happy to know that the top two birthstones for Taurus best suit your innate sense of beauty. These top two birthstones are sapphire and rose quartz.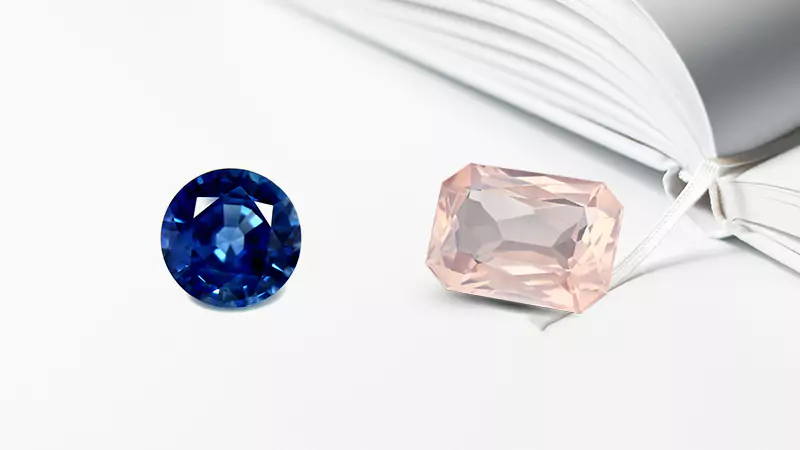 Both sapphire and rose quartz have their own significance in the jewelry realm. We'll enlighten you about these Taurus birthstones to help you pick the one that goes with your style. Also, we'll tell you which of these gemstones are appropriate for different jewelry items such as rings, pendants, bracelets, earrings or engagement rings. Go through the below-given points to get an overview of all the things that we discuss in this article about the Taurus birthstones.
Taurus Birthstone 1 – Sapphire
What Is Sapphire?
Symbolism & Legends
Durability & Colors
Popularity
Astrological Benefits
Jewelry for Taureans
Significance For Taureans
Taurus Birthstone 2 – Rose Quartz
What Is Rose Quartz?
Symbolism
Lure Of Rose Quartz
Did You Know?
Durability
Astrological Benefits
Harmonious Match For Taureans
Taurus Birthstone 1: Sapphire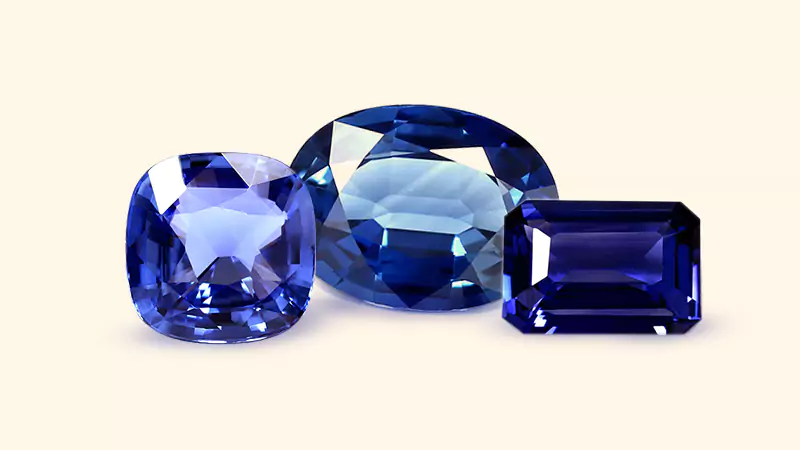 What is Sapphire?
Sapphire is a precious gemstone and a variety of the mineral corundum. It is one of the four precious gemstones, the other three being diamond, ruby and emerald. Sapphire has been used in numerous royal jewelry such as rings, pendants, earrings, tiaras and brooches. One of the most famous sapphire jewels of royalty is the blue sapphire engagement ring that Britain's Prince Charles gave to Lady Diana Spencer in 1981. Today, this 19th-century inspired ring adorns the ring finger of Princess Kate.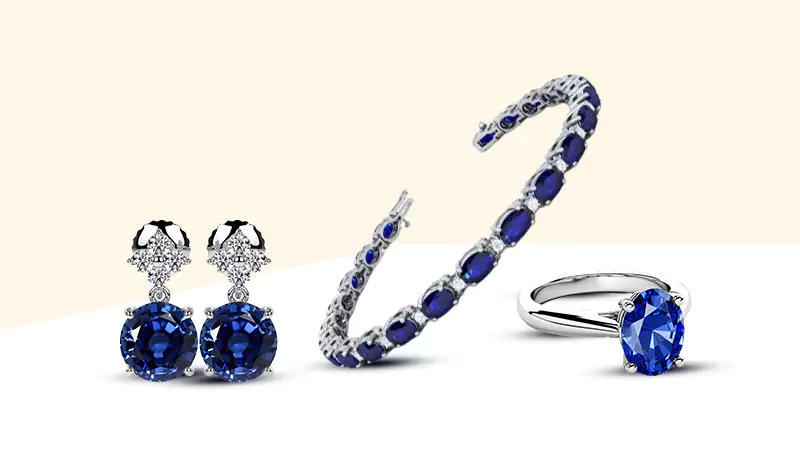 What Are The Symbolisms & Legends Associated With Sapphires?
In the past, people associated sapphires with different symbolisms and legends. They believed that sapphires could reveal the secrets of oracles and guard chastity. People also thought that sapphires could reconcile enemies and have an influence on spirits. The kings and queens in ancient Greece and Rome had their own beliefs about sapphires. They thought that blue sapphires could protect their owners from envy and harm. During the medieval period, people thought that these gemstones attracted heavenly blessings.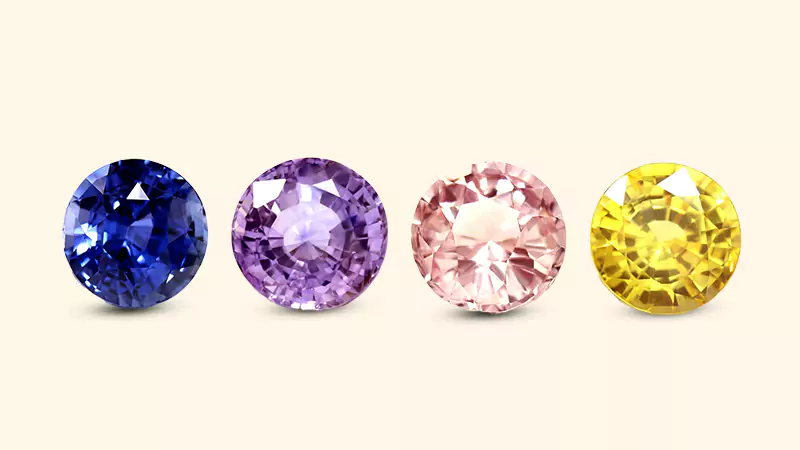 What Is The Color Of Sapphire?
One of the best things about this Taurus birthstone is that you can get it in your favorite color. Sapphires are available in all colors other than red because the red variety of the mineral corundum is ruby, another important gemstone. Out of all the colors of sapphires, blue sapphires are most popular because of their conspicuous association with royalty. You might have seen pictures of Queen Elizabeth's blue sapphire brooch and other royal jewelry fashioned with this gemstone.
LIke other color gemstones, sapphires get their colors from the presence of certain trace elements in their crystal structure. For instance, the trace component that gives the pink color in pink sapphires is chromium, yellow is due to iron, blue is due to a mix of iron & titanium and so on.
Are Sapphires Durable Gemstones?
Taureans are the most loyal people. So, this Taurus birthstone is perfect for them because it'll always stay by their side throughout their lifetime. Sapphires are some of the most durable gemstones; in fact, they're the second most durable gemstones after diamonds. These gemstones score 9 on the 10-point Mohs scale of hardness, providing high resistance to scratching and chipping.
What Makes This Taurus Birthstone So Coveted?
Because sapphires offer many color options and remarkable durability, these gemstones are madly coveted. What amplifies the market for sapphires is their connection with royalty and romance. Everybody who has a little knowledge of the jewelry world wants a sapphire engagement ring.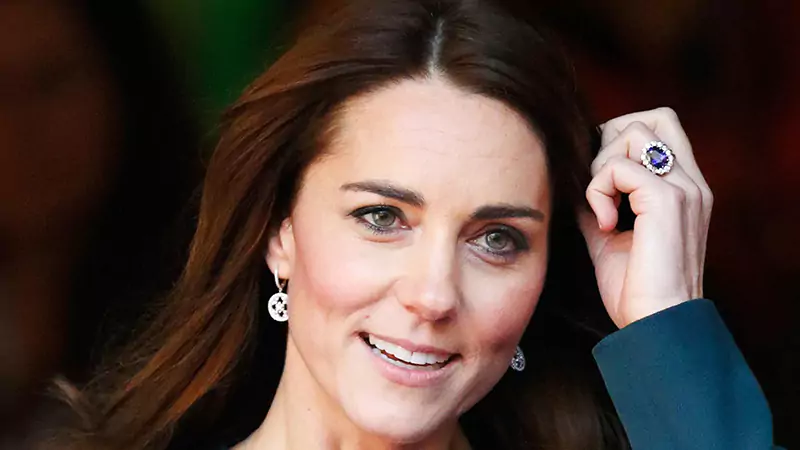 What Are The Astrological Benefits Of Sapphires?
Sapphire gemstones offer great astrological benefits. These gemstones can improve your focus and concentration, making them perfect for Taureans, who are extremely hard-working individuals. Sapphires also provide many health benefits. These gemstones are said to help in treating neurological disorders and ailments related to the stomach. Moreover, sapphires work wonders in strengthening the bond between couples and resolving their conflicts or disagreements.
What Are The Sapphire Jewelry Options For Taureans?
Sapphires are appropriate for all types of jewelry pieces because they have a high hardness score on the Mohs scale. They're perfect for everyday wear and statement jewelry pieces. So, you can fashion this Taurus birthstone in earrings, pendants, rings, bracelets, wedding bands and engagement rings.
What's The Significance Of Sapphires For Taureans?
Sapphires sound just about perfect for Taurus people. Taureans are disciplined people, always devoted to their responsibilities. They spare no effort in achieving their desired goals. Sapphires can add to the positivity of Taureans and help them make correct decisions in their lives. Being a Taurean, you're lucky to have sapphire as your designated zodiac birthstone. So, sapphire is a great option for your everyday wear jewelry piece.
Now, let's move on to the next Taurus birthstone, rose quartz.
Taurus Birthstone 2: Rose Quartz
What Is Rose Quartz?
A popular and rare variety of the quartz mineral family is rose quartz. It's a gemstone that's mainly used in carvings, cabochons and ornamental objects because it's seldom transparent. Rose quartz has long been known as an opaque stone and it wasn't until the 1980s that faceted rose quartz gemstones first entered the gemstone jewelry market.when transparent material was found in Madagascar. It's perhaps this late entry to the market that these gemstones go easy on the wallet, despite being rare.
Symbolisms Associated With Rose Quartz
Throughout history, rose quartz gemstones have had rich symbolisms. They are famously associated with a mythological tale that revolves around ancient Greek and Roman goddesses. According to a legend, the union of Aphrodite and Venus, the Greek and Roman goddesses of love respectively, influenced the being of white quartz giving rise to the soft blush of rose quartz. This is perhaps the reason why rose quartz gemstones are associated with love and romance.
What's The Lure Of This Taurus Birthstone?
The lure of rose quartz is its pale pink to medium-dark pink color and Taurus people find this color to be soothing and aesthetically pleasing. The pink color of rose quartz gemstones can be attributed to the presence of microscopic inclusions of silicate mineral fibers that are aligned based on the crystal directions of these gemstones.
When faceted rose quartz gemstones entered the gemstone jewelry market, people associated their delicate pink shades with love and compassion. The soft shades of pink and affordable prices of rose quartz gemstones have made them popular yet inexpensive engagement ring stones.
Apart from their color, what contributes to the lure of rose quartz gemstones is the Tyndall effect that they exhibit. As per the Tyndall effect, when light gets dispersed by fine particles in a transparent medium, it appears blue. A classic example of this phenomenon is the color of the sky. When sunlight disperses after hitting the dust particles present in the air, it makes the sky appear blue.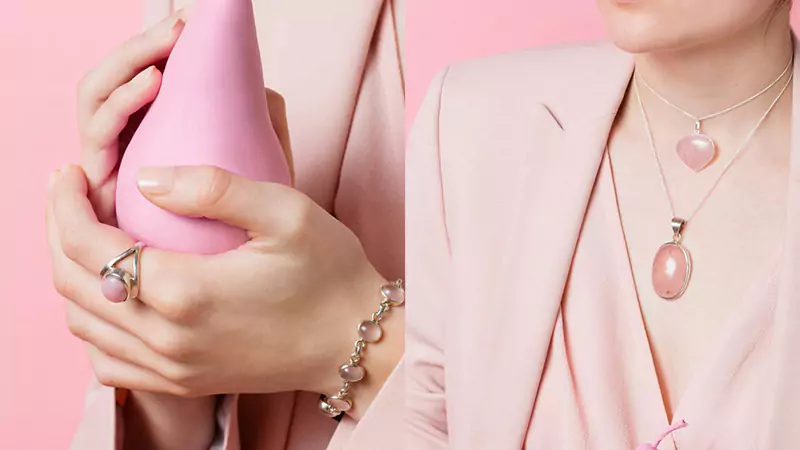 Like the color of the sky, rose quartz gemstones turn partially or wholly blue when light hits the particles present in the stone at a proper angle. This phenomenon rarely occurs in gemstones but it is relatively common in rose quartz gemstones from Madagascar. Because being a Taurean you're drawn to beauty, I'm sure that you'll love to see your Taurus birthstone turning blue!
Did You Know?
It's believed that the Assyrians used to craft rose quartz jewelry around 800-600 BC. Many believe that they, along with the Romans, might have been the first to use rose quartz gemstones.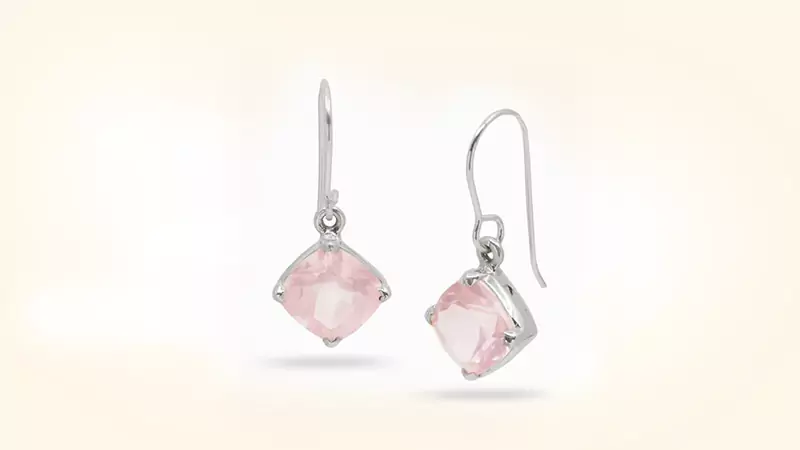 How Durable Is Rose Quartz?
Rose quartz gemstones score 7 on the Mohs scale of hardness. Though these gemstones don't score as good as sapphires on the Mohs hardness scale, they're still durable for low-contact jewelry pieces such as Rose quartz pendants and earrings. Thinking of getting yourself a pair of earrings? Well, this Taurus birthstone sounds just about right for your earrings. If you're ever so inclined to fashion a high-contact jewelry piece such as a ring or bracelet with this Taurus birthstone, timely cleaning and care of the jewel is advised.
Rose Quartz & It's Astrological Benefits
This gemstone provides great astrological benefits. It promotes self-respect and forgiveness like nothing else does and works wonders for people going through tough times in their lives. Moreover, rose quartz gemstones can even heal heartaches.
Rose Quartz: A Harmonious Match For Taureans
The grounded and sensual nature of those born under the Taurus zodiac sign best resonates with the restful energy of rose quartz gemstones. Wearing rose quartz gemstone jewelry can set Taureans on the path of self-love and emotional well-being, helping them to stop worrying about what others think about them. Rose quartz is a great healer, especially for Taurus people because it spares no effort in dispelling their fears and worries. It also strengthens love, kindness and forgiveness in Taureans. So, being a Taurean, you ought to invest in rose quartz gemstones.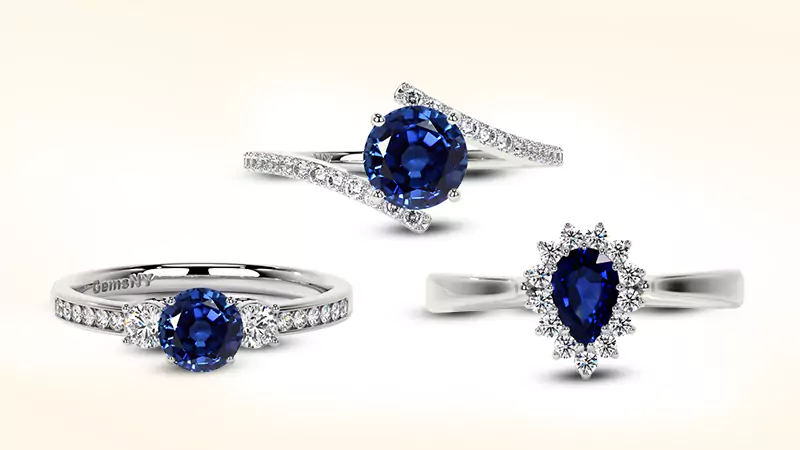 Which Taurus Birthstone Should You Pick?
If you're having trouble deciding which Taurus birthstone you should pick, our recommendation is you choose sapphire for high-contact everyday wear jewelry pieces because it is harder than quartz. Otherwise, you can choose rose quartz for low-contact jewelry or if you want to spend a little less.
Don't forget to check out GemsNY's wonderful collection of sapphire gemstone jewelry!