Welcome to the Cancer zodiac season, which spans from June 21 to July 22, a magical time when the sun's radiant rays envelop us in its loving arms. Just like nature flourishes beneath the summer sky, the nurturing energy of Cancer fills our hearts with kindness and empathy. It is a season that perfectly mirrors the blossoming feelings within our souls, just like the fragrant blooms around us! Are you ready to embrace the warmth and celebrate this wondrous zodiac season?
If you are a Cancerian searching for the perfect jewelry that not only enhances your style but also offers healing and positive energy, look no further! Let's learn about Cancer birthstone and jewelry and how they can benefit those born under this zodiac sign.
Cancer Zodiac Sign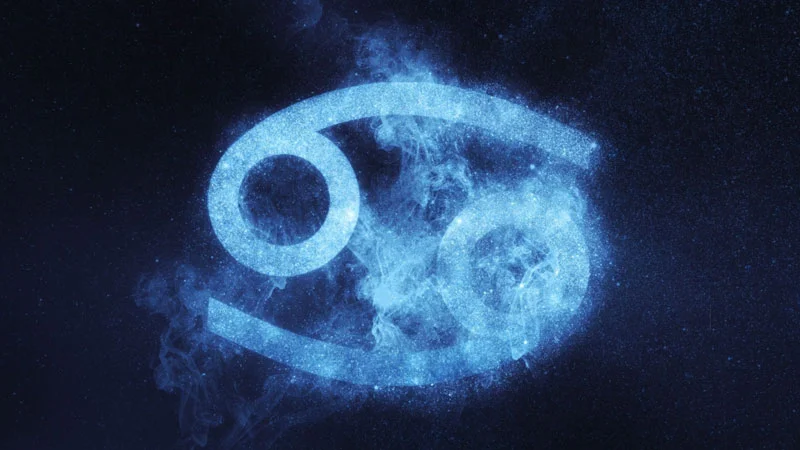 Cancer, represented by the Crab, is the fourth sign of the zodiac. It is said to exude an aura of emotional depth and nurturing energy. People born between June 21 and July 22 fall under this sign and are known for their strong bonds with family and possessing an almost psychic ability to read and understand the sentiments of others.
The crab symbol in the Cancer zodiac signifies profound symbolism. Just like a crab carries its protective shell, Cancerians exhibit a nurturing and protective nature. The crab's association with water represents Cancer's emotional depth and intuition. Adaptability is another quality mirrored by this symbol, which represents Cancerian's ability to navigate life's changing emotional tides.
Cancer individuals are deeply influenced by the Moon because, similar to the ever-changing lunar phases, their emotions ebb and flow. They tend to be highly sensitive, incredibly empathetic, and intuitive. You will often find them openly expressing their feelings and offering unwavering support to their loved ones. Deep at heart, Cancerians are protectors who fiercely guard and cherish their inner circle with abundant love and tenacious loyalty.
What are the Cancer Birthstones?
People born under the zodiac sign of Cancer are associated with three captivating birthstones: pearl, alexandrite, and ruby. Each of these gemstones holds unique qualities and symbolism that resonate with the characteristics of Cancer individuals. Let's explore them!
Pearl: The Elegant Gemstone
Natural pearls are created organically by oysters and other mollusks. It is a fascinating process that starts when an irritant, like a grain of sand or a pesky parasite, finds its way into the shell of the mollusk and gets stuck in its soft tissue. To protect itself, the mollusk starts secreting layers of nacre, a mix of calcium carbonate and protein.
These layers keep building up over time, and eventually, a beautiful pearl is born! This whole process can take several years to complete. No wonder natural pearls are so coveted for their rarity.
Pearl is one of the birthstones of June and is known to be quite soft compared to many other gemstones, as it has a rating of 2.5 on the Mohs scale of hardness.
Pearls are one of the world's most ancient gemstones, treasured for their exquisite beauty and timeless allure. These captivating gemstones have a rich history that spans diverse cultures. The oldest known pearl jewelry dates back to around 2300 BC, discovered in the tomb of a Persian princess.
The Romans were particularly enamored with pearls and often associated them with social status and wealth. During the Renaissance, pearls were highly fashionable among women. Queen Elizabeth I of England was famously fond of pearls and often adorned herself with pearl jewelry.
Japan, Australia, French Polynesia, and China are some of the pearl-producing countries.
Pearls are known to symbolize purity and innocence. They also represent everlasting love, serving as a testament to the unwavering bond between partners. No wonder some couples prefer pearl engagement rings over diamonds. Just as pearls form layer by layer, they also symbolize wisdom that we gain little by little through life's experiences.
Across different cultures, pearls are recognized as representations of femininity and strength, making them timeless symbols of elegance and grace. Their multiple symbolisms make pearls cherished gemstones that continue to enchant people.
Alexandrite — The Chameleon Stone
Alexandrite is a variety of the chrysoberyl mineral family. It has a score of 8.5 on the Mohs scale of hardness.
Alexandrite is another June birthstone that has unique properties that could resonate with Cancer individuals. Alexandrite is known for its marvelous color-changing ability, shifting from green in natural light to red or purplish-red under incandescent light. This chameleon-like quality gels well with Cancerian's adaptable and versatile nature.
Alexandrite was first discovered in the Ural Mountains of Russia in the early 1830s. The gemstone was named in honor of Alexander II of Russia. It quickly became popular among Russian nobility and became highly sought-after gems for jewelry during the 19th century.
Today, you can also find alexandrites in Brazil, Sri Lanka, and East Africa.
Alexandrite's ability to change color under different lighting represents its versatility and adaptability. The beautiful shift from green to red in alexandrite gemstone also symbolizes a perfect harmony among various elements of life, such as day and night.
Some people also consider this to be a stone of personal growth and transformation. Its color-changing nature is associated with personal development and self-discovery.
Ruby — the Fiery Gemstone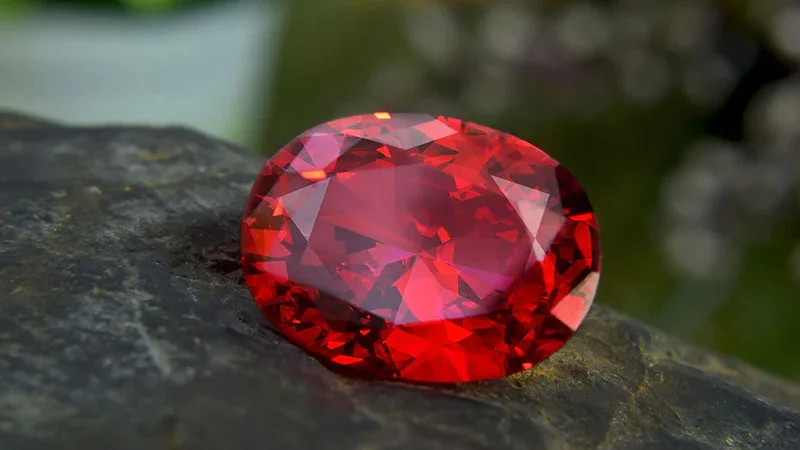 Ruby, the king of gems, belongs to the corundum mineral family. It is a durable gemstone with a score of 9 on the Mohs scale of hardness and it owes its vibrant red hue to the presence of chromium.
Ruby resonates with the emotional depth and protective nature of individuals born under the Cancer zodiac sign. The deep, fiery red of ruby symbolizes passion and intensity, reflecting Cancerian's strong emotional bonds and nurturing qualities.
According to some records, rubies are said to have been traded along China's North Silk Road as far back as 200 BC. Fascinatingly, Chinese nobles back then used to embellish their armor with these precious gemstones, as they believed that rubies possessed mystical powers and wearing rubies would bring them protection on the battlefield.
Historically, Burma (modern-day Myanmar) was said to be the primary source of some of the world's finest rubies. The Mogok Valley in Burma is renowned for its exceptionally vivid and pure red rubies, often called "pigeon blood" for their color.
Rubies can be found in various countries, including Sri Lanka, Thailand, Myanmar, India and Madagascar.
Rubies hold deep symbolism and significance due to their rich red hue. They are associated with love, passion and unwavering devotion, which is why they are often chosen as anniversary and engagement rings!
The bold red hue of rubies represents vitality and strength. Throughout history, rubies have also been considered gemstones of royalty and power, and you can find them on various royalty jewels, such as Queen Elizabeth II's Burmese Rubies Tiara.
Now that you have become acquainted with the Cancer birthstones, let's take a fun dive into discovering some celebrities who share the same zodiac sign as you!
Famous Celebrities Under the Cancer Zodiac Sign
Selena Gomez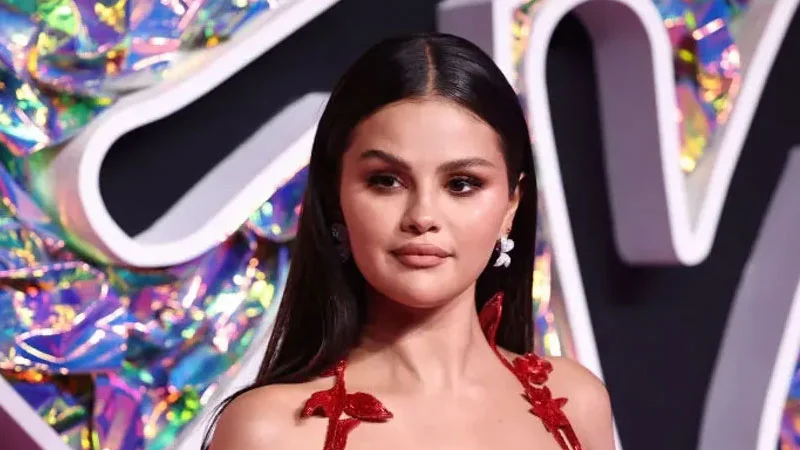 Multi-talented artist Selena Gomez shows Cancer's emotional depth in her music and acting.
Vin Diesel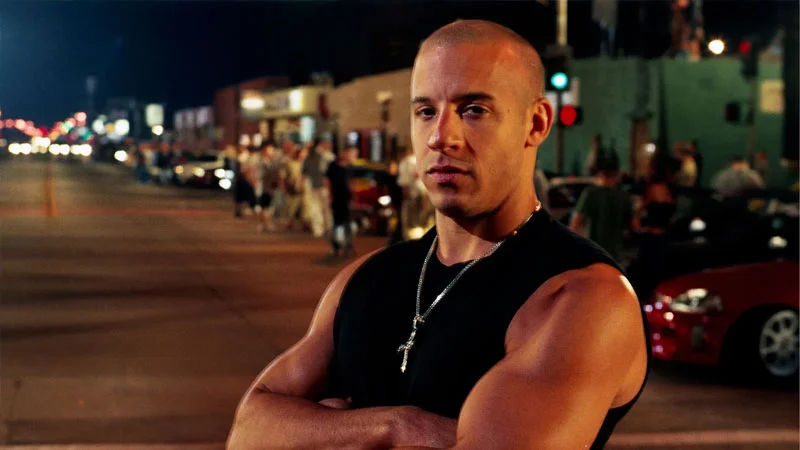 Action star Vin Diesel exudes the Cancerian traits of courage, especially in his role in the Fast and Furious franchise!
Tom Cruise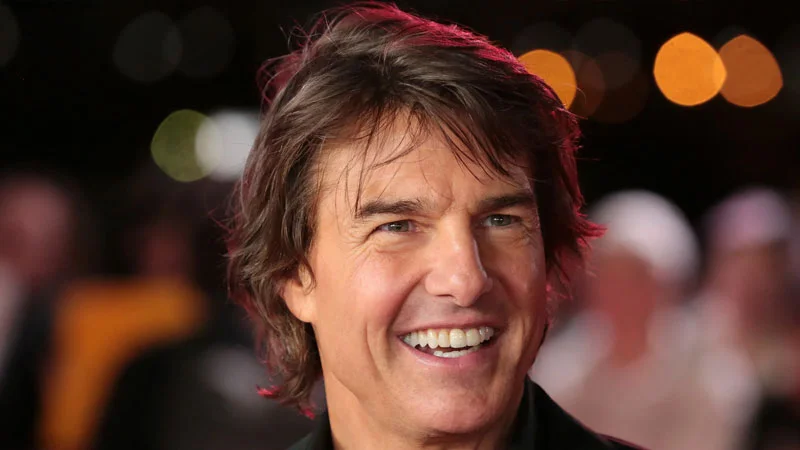 The Mission Impossible star, Tom Cruise, exhibits the Cancer's determination and emotional intensity, which is quite evident in his iconic roles.
Lana Del Ray
The talented singer-songwriter Lana Del Ray has formed a strong and loyal fanbase thanks to her heartfelt lyrics and ability to tug at our heartstrings. Her songs beautifully capture Cancer's nature to pour emotions through artistic expression.
Sofia Vergara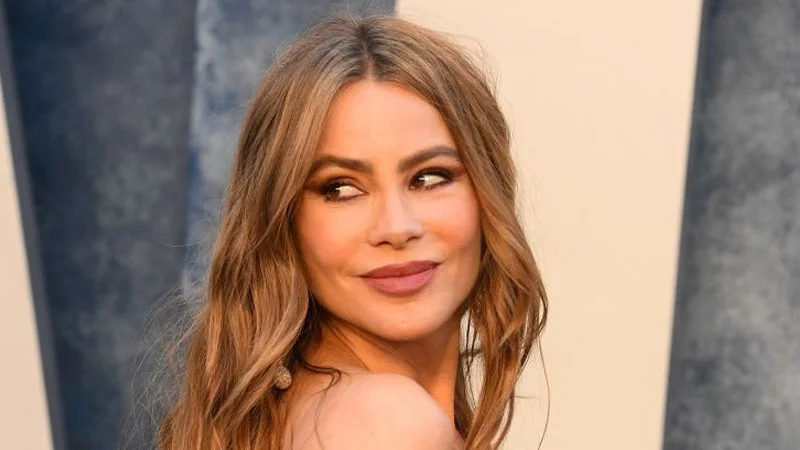 Known for her bubbly personality and comedic talent, Sofia Vergara embodies Cancer's charisma and emotional depth, while her motherly roles off-screen reflect her nurturing nature.
Gemstone Jewelry Pieces to Connect with Your Cancer Zodiac Sign
Ruby Stud Earrings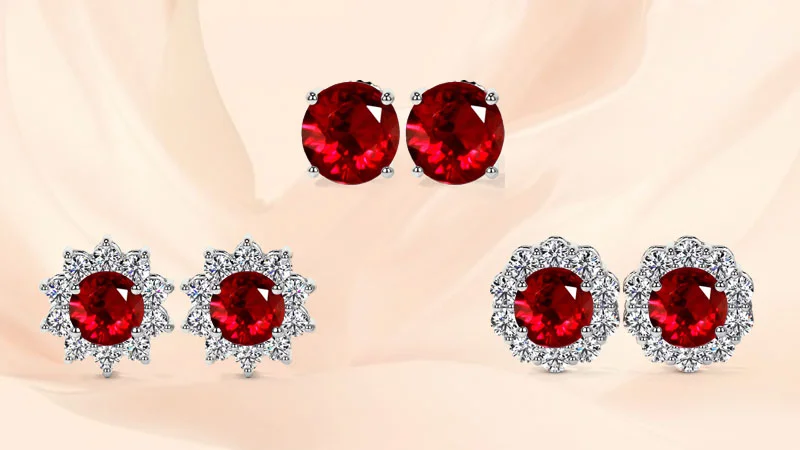 Ruby stud earrings are a versatile and elegant addition to any jewelry collection and the perfect accessory for both daily and special occasions!
Alexandrite Solitaire Ring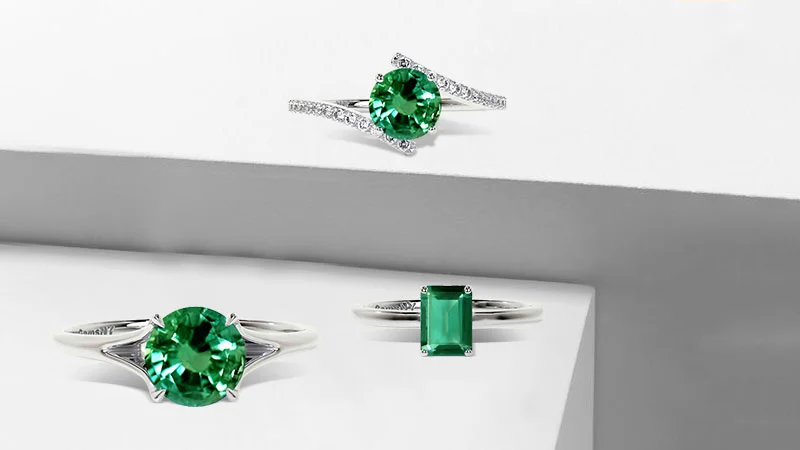 With its exquisite color change from green in daylight to crimson under incandescent light, this solitaire ring captivates you with every glance.
Ruby Halo Ring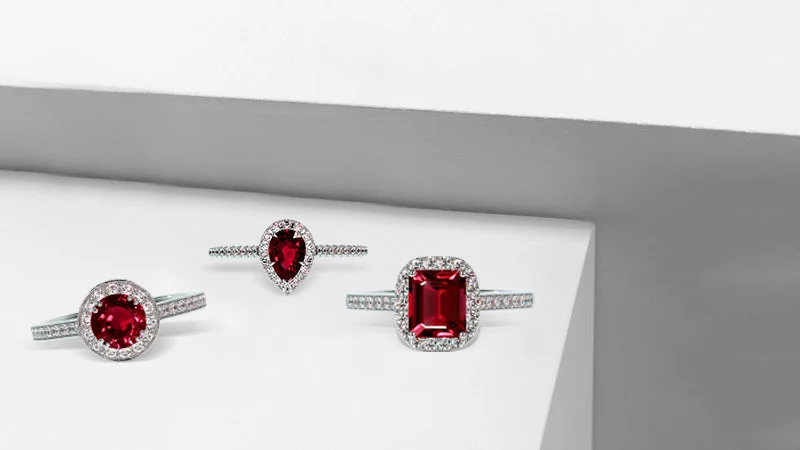 Combine the timeless allure of rubies with the classic elegance of a halo setting with this ruby halo ring! From vintage and classic to modern designs, you can find this ring in various styles.
Ruby Bracelet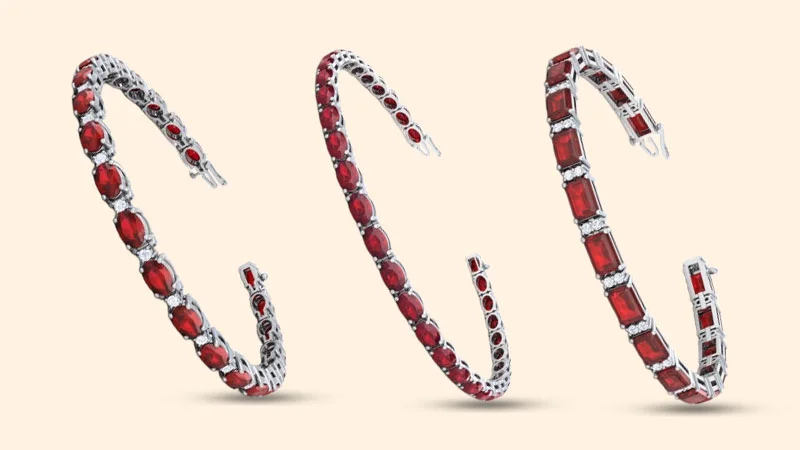 If you are looking for a touch of elegance, a ruby bracelet is the perfect choice. Not only does it add a subtle charm to your outfit, but it also lets you admire the stunning beauty of the stone as it gracefully moves with your wrist.
Alexandrite Pendant Necklace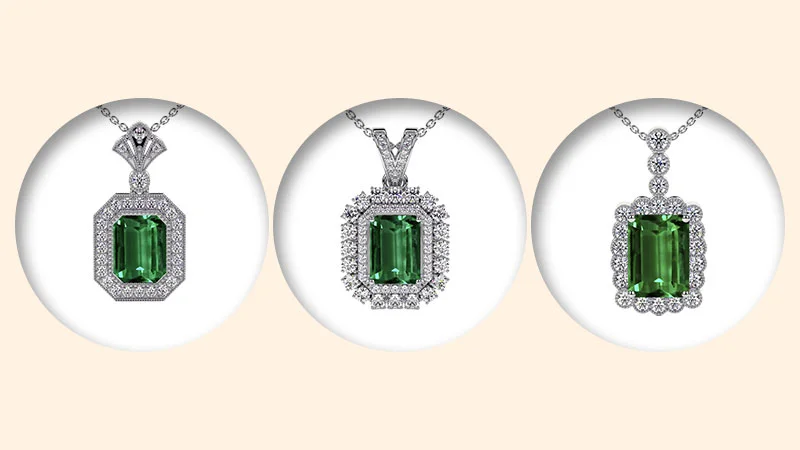 Are you looking for a graceful accessory to enhance your neckline? You can never go wrong with an alexandrite pendant necklace!
Wrapping Up
The three birthstones associated with Cancer zodiac sign – pearl, alexandrite, and ruby, reflect the rich tapestry of characteristics that define individuals born under this sign. If you are looking for high-quality and stunning gemstone jewelry featuring ruby and alexandrite, your search ends at GemsNY! You can also find other beautiful gemstones like emeralds, diamonds, sapphires, and tanzanites in our collection!